When we think of famous French chefs, it is common for male chefs to come to mind.

Cooking is one of the most male-dominated professions out there, which makes it a lot more difficult for female chefs to find success.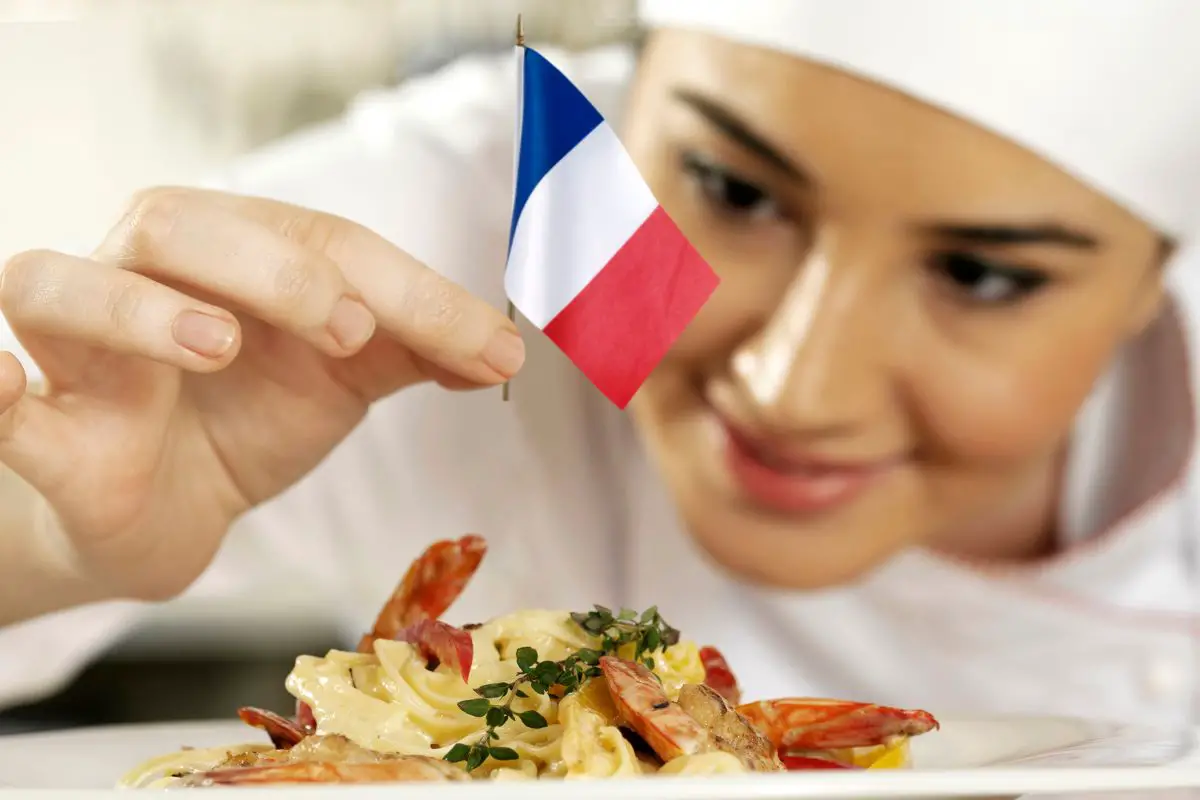 However, female chefs have been creating fantastic dishes in France for many years, and we're here to tell you who these fantastic French chefs are that we adore so much! 
In this article, we have compiled a list of the best female French chefs that we adore (see also "7 Female Chinese Chefs We Adore"). After reading this article, we hope that the spotlight will shift to these impressive women and their groundbreaking work.
1. Anne-Sophie Pic
Anne Pic is a fantastic French chef who is best known for running Maison Pic, her family's restaurant. This restaurant was started by her grandfather, André Pic, and it was later taken over by her father Jacques Pic. 
When the restaurant lost its third Michelin Star, this was a major blow to Anne.
After this happened, she decided that she would devote herself to the success of the family restaurant. In 2007, she regained the third Michelin star that she had lost! 
Pic has had many different successes over the years, including being named the best female chef by the British magazine Restaurant.
She made many changes to the menu of the family restaurant, ensuring that the restaurant could move forward and focus on the future of the culinary world rather than being stuck in the past.
Pic is a very inspirational female French chef.
2. Dominique Crenn
Dominique Crenn is a very successful French chef who we adore! She was born in Versailles in 1965 and has since moved to the United States.
Now, she lives in San Francisco, California, and she is the successful head chef at her Atelier Crenn restaurant. 
She has become very well known over the years, becoming the first female chef to receive two Michelin stars (see also: 16 Female Michelin Star Chefs We Adore)in the United States.
In the British magazine Restaurant, she was named the Better Chef of the World on the women's list. This was on the 50 Best World Restaurants list. 
Crenn has also appeared on the Netflix show Chef's Table. She then opened Bar Crenn in 2018, and this restaurant earned a Michelin star in its first year. This means that Crenn currently has four Michelin stars!
Crenn is a very successful and inspirational French female chef (see also: 8 Female Chef French Cookbooks You Do Not Want To Miss)who should not be overlooked! 
3. Adeline Grattard 
Adeline Grattard is a fantastic French chef who was born in 1978. She was born in Dijon and studied cookery at the Ferrandi French Cooking School. Grattard runs the Yam'Tcha restaurant in Paris.
This restaurant was awarded a Michelin star in 2010. 
Grattard is well known for her work with both Chinese and French cuisine. She has combined the flavor and ingredients of popular French foods with the cooking techniques of Chinese cuisine. 
Her interest in Chinese cuisine developed when she visited Hong Kong. Grattard's husband, Chi Wah Chan, is originally from Hong Kong, so the couple lived in Hong Kong.
During this visit, she came up with the idea of a restaurant that unites French and Chinese cuisine. 
Grattard has also been on TV as she was featured in the Netflix series Chef's Table: France. This was added to the streaming platform in 2016. 
4. Julia Sedefdjian
Julia Sedefdjian is a fantastic female French chef. She started her career at a very young age when she left culinary school and began apprenticing for David Faure, a famous French chef.
His restaurant Aphrodite was very successful and this opportunity certainly kickstarted her career. 
Julia's career was very successful. At 18 years old she won a medal for the Best Apprentice in France. After her apprenticeship, she joined Les Fables de La Fontaine, eventually rising to become the head chef. 
At the age of 21, Sedefdjian won her first Michelin Star which gave her the impressive title of the youngest Michelin Star chef in France!
This impressive success at such a young age is what makes us adore this fantastic chef! 
She went on to open two of her own restaurants in Paris named Baieta and Bó. Baieta earned itself a Michelin star the year after it was opened!
5. Helene Darroze
Helene Darroze is a fantastic female French chef whom we adore. She comes from a long line of very successful chefs, and her family owns a restaurant in Villeneuve-de-Marsan.
This restaurant had a Michelin star which it kept until the restaurant shut in 1999. 
Throughout her career, she has worked at her family restaurant, alongside other places. She also worked under Alain Ducasse in his restaurant Le Louis XV. 
After this, she opened another restaurant in Rue d'Assas, Paris. By 2003, this restaurant had two Michelin stars.
Later in her career, Helene continued to excel. She was appointed head chef of the London restaurant The Connaught.
This restaurant earned 3 Michelin stars, and she also earned another for a restaurant in Provence. Over her career so far, she has earned a total of 6 Michelin stars: a very impressive number! 
Helene has also appeared on Top Chef, and because of this TV appearance, she has become one of the most recognized French chefs.
6. Jessica Préalpato
Another French chef that we adore is Jessica Préalpato. She is a famous pastry chef who was destined for success.
With her parents owning a pastry shop, and her father being a successful baker, she was always very interested in making pastries! 
Jessica has had a very successful career, and she is currently the head patissier at Alain Ducasse au Plaza Athénée. Here, Jessica makes delicious desserts that contain either hardly any sugar or no sugar at all!
She has a very creative style, and she has written a cookbook that contains all of her fantastic recipes. 
Préalpato prides herself on her creativity, and she uses high-quality, seasonal ingredients in her baking.
In 2019, Jessica was named the World's Best Pastry Chef. This title was given to her by the World's 50 Best Restaurants, and she was the first woman to be awarded this title!
7. Rougui Dia
Rougui Dia, like Jessica Préalpato, is a French pastry chef. Her cooking involves her Senegalese roots, so she includes lots of African flavors in her dishes.
Her mother introduced her to this way of cooking when they moved to Paris. 
Dia started her successful career as an apprentice in Le 144. This was a restaurant owned by Armen Petrossian. She climbed the ranks at this restaurant to eventually become the head chef. 
She then went on to open her own pastry shop. This shop was very unique as it only made one dessert. The baba au rhum is a very small cake that is topped with whipped cream and saturated with rum syrup.
Over time, she started making some variations on this cake, including versions that did not include alcohol.
8. Stéphanie Le Quellec
Stephanie Le Quellec was born in 1981 in France. In her career, she has received two Michelin stars, and she won the second season of Top Chef in 2011. 
Stéphanie started cooking at a very young age and after she finished high school she attended the hospitality school Albert-de-Mun.
She started her working life at Le Cinq restaurant in Paris and she became the sous-chef in 2006 for this restaurant. 
In 2013, she became a head chef at La Scene, a 5-star hotel in Paris. It was here that she earned her first Michelin star! Her second was earned at the same restaurant in 2019. 
She then opened her own restaurant in 2019, and this restaurant earned two Michelin stars in 2020. Le Quellec has appeared on TV several times, and she is a very recognizable chef.
She is one of the female French chefs that we adore! 
9. Alice Quillet
Alice Quillet is another chef that we adore. She, alongside business partner Anselme Blayney, opened up the very successful Le Bal Cafe in 2010. The pair had met while working at the Rose Bakery.
This cafe was opened up in an old dancehall, next door to a bookshop. The co-owner of this restaurant was Anna Trattles.
This cafe was well known for its British food, as Anna had previously worked in St John in London. They offered delicious sourdough bread which became very popular. 
While Le Bal Cafe is now closed, they now have three other cafes in Paris. They are all located in perfect places to serve the public.
Final Thoughts
So, there we have it! In such a male-dominated business, it is very difficult to find success as a female chef. All of the French chefs that have been listed above have managed to make a name for themselves in the industry.
They are all amazing and inspiring women who we adore!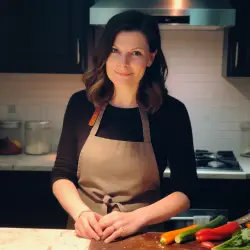 Latest posts by Barbara Hunt
(see all)