Some of the best chefs in the world are women and none more so than those who have earned a Michelin star or three for their restaurants.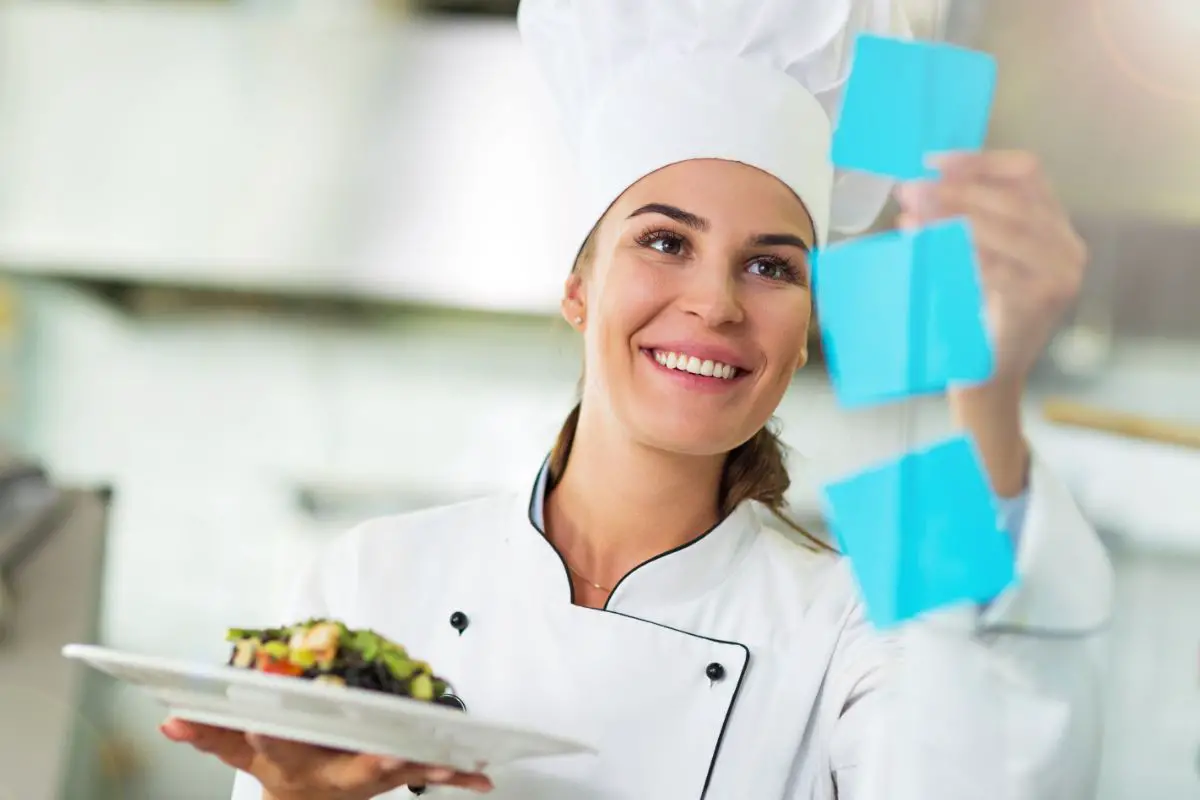 We invite you to celebrate these 16 female Michelin star chefs we adore and learn about their success stories.
From across the United States, France, Italy, Germany and Spain these female chefs are an inspiration to future generations of women hoping to succeed in the competitive world of restaurant cuisine.
1. Anne-Sophie Pic
Anne-Sophie Pic is the most decorated Michelin star female chef in the world(see also: 16 Female Michelin Star Chefs We Adore).
The French chef has won 10 Michelin stars across her five restaurants and was named best female chef in 2011 by the World's 50 Best Restaurants.
This incredibly talented chef took over the reins of her father's restaurant in 1997 and a decade later it had regained the 3 Michelin star rating that it had lost following his death.
Anne-Sophie Pic owns restaurants in Paris, London and Lausanne, Switzerland.
2. Hélène Darroze
In total Hélène Darroze has earned 6 Michelin stars from three different restaurants.
Hélène Darroze at The Connaught in London has 3 stars, Marsan par Hélène Darroze in Paris has 2 stars and Hélène Darroze à Villa La Coste in Provence has 1 star.
She began her career working in the family restaurant but in 1990 worked in Monaco at Le Louis XV restaurant under Alain Ducasse. In 2001 Hélène picked up her first Michelin star and the rest as they say is history.
3. Dominique Crenn
In 2013 Dominique Crenn was the first female chef in the United States to achieve 2 Michelin stars, for her restaurant Atelier Crenn in San Francisco.
In 2018, she beat her own record to become the first female chef in the US to achieve 3 Michelin stars. Not content with that in 2021 Crenn received the World's 50 Best Restaurants Icon Award.
She now has three restaurants in San Francisco and which are all pescatarian as of 2019.
4. Annie Féolde
Born in Nice, France, Annie Féolde fell into cooking almost by accident. She moved around Europe learning languages and while in Italy took up a job at a local restaurant to earn some money.
While there she met her future husband, a sommelier. They opened their restaurant Enoteca Pinchiorri in Florence with Annie as head chef.
In 1992 Annie Féolde became the first woman in Italy to be awarded 3 Michelin stars. Her restaurant is now one of the most prestigious in the world.
5. Clare Smyth
Clare Smyth took over Restaurant Gordon Ramsay in London in 2007 and maintained the restaurant's 3 Michelin stars until she left in 2015.
At the time she was the first female chef in the UK to run a restaurant with 3 Michelin stars. Of the 121 Michelin restaurants in the country at the time only seven had female head chefs.
She went on to open her own restaurant Core in 2017 and was awarded her own 3 Michelin stars.
6. Suzette Gresham
Suzette Gresham was working for United Airlines before she was hired to work at The Donatello, a hotel in San Francisco.
She married the front of house manager, Giancarlo Paterlini, and together in 1989 they opened Acquarello in the Nob Hill area of the city.
The restaurant was awarded its first Michelin star in 2007 with the second coming in 2014. At the time it made Gresham one of only three female chefs to hold 2 Michelin stars.
7. Elena Arzak
Elena Arzak is a fourth generation chef who began working at the family restaurant, Arzak at the age of eleven. At the time her grandmother was head chef, with her father later taking over that role from his mother.
Elena trained at Le Gavroche in London under Albert Roux and beside Michel Roux Jr. who was also training at the time.
She returned to the 3 Michelin star family restaurant in the Basque Country and became joint head chef with her father.
Nadia Santini had no interest in cooking until she met her future husband. His parents owned a restaurant called Dal Pescatore, a simple rustic Italian restaurant in Lombardy.
On their honeymoon in France the couple visited many restaurants and came back with lots of ideas.
By 1996 the restaurant had been awarded 3 Michelin stars which it still holds today. Nadia Santini was the first female chef in Italy to earn this accolade.
9. Stéphanie Le Quellec
Stéphanie Le Quellec began cooking at the age of seven such was her family's love of gastronomy. Growing up in the suburbs of Paris she was surrounded by inspiration from so many excellent chefs in the city.
In 2001, she began her career at Le Cinq in the Four Seasons Hotel on avenue George V street in the 8th arrondissement.
By 2013 she was head chef at La Scène and the following year received her first Michelin star. She was awarded the second in 2019.
10. Niki Nakayama
Niki Nakayama is a Japanese-American chef who specializes in modern Japanese kaiseki cuisine.
She went on a three year working tour of Japan to learn all the techniques of this style of cooking, taking them back to the United States with her.
Nakayama opened Azami Sushi Café in California with all female staff and then later went on to establish the n/naka restaurant in Los Angeles. In 2019 the restaurant received 2 Michelin stars.
11. Pim Techamuanvivit
Pim Techamuanvivit is a Thai chef and restaurateur. She grew up in Bangkok, coming to the US to study. Developing a love of food blogging she published a book in 2009 called The Foodie Handbook.
In 2014, she opened Kin Khao in San Francisco which had received a Michelin star by the following year. By 2018 she had taken over Michelin star restaurant Nahm, this time in Bangkok.
The following year she opened Nari in San Francisco and Kamin, a takeout restaurant at San Francisco airport.
12. Douce Steiner
Douce Steiner is one of Germany's most decorated chefs. She is the daughter of Hans-Paul Steiner who opened a restaurant in Sulzburg in 1980 which was awarded 2 Michelin stars.
This is where Douce Steiner did her cooking apprenticeship. In 2008 Steiner and her husband took over the Hotel Restaurant Hirschen which had lost its second Michelin star.
But Douce brought it back. She is the only female chef in Germany with 2 Michelin stars.
13. Fanny Rey
Fanny Rey has worked at L'Espadon Ritz in Paris which had 2 Michelin stars and the 3 Michelin star l'Oustau de Baumanière in Baux-de-Provence.
With her partner, pastry chef Jonathan Wahid, in 2012 she took over Auberge de la Reine Jeanne in Saint-Rémy-de-Provence which they renamed L'Auberge de St-Rémy-de-Provence.
By 2017 the restaurant had earned its first Michelin star and Rey was named Michelin's Female Chef of the Year.
14. Vicky Lau
Starting out as a graphic designer Vicky Lau turned her attention to cooking, enrolling in Le Cordon Bleu in Bangkok. She honed her skills at the Michelin starred Cépage in Hong Kong.
In 2012, she opened Tate Dining Room & Bar with Asian-influenced French-inspired dishes.
By 2013 Lau had received her first Michelin star and in 2015 was awarded Veuve Clicquot Asia's Best Female Chef. She is one of the world's most influential chefs.
15. Caterina Ceraudo
Born into a family obsessed with wine growing Caterina Ceraudo unsurprisingly became an expert sommelier. However, she also had a passion for cooking and decided this is where she wanted to focus her energies.
Working in various restaurants across Italy and France Caterina finally came home to be head chef at the family restaurant in the Calabrian countryside.
 Dattilo already had a Michelin star and despite Caterina making changes to the menu it has retained that prestige.
16. Mariangela Susigan
Taught by her own mother how to use fresh produce in a sustainable way it is not surprising that Mariangela Susigan now forages for wild herbs and edible flowers.
She uses these treasures from the Piedmont mountains in her own culinary creations. Her restaurant Gardenia has one Michelin star and is situated in a beautiful conservatory surrounded by greenery.
The dishes for which she was awarded the star are most centered around vegetables and fresh produce.
Final Thoughts
In the male dominated world of restaurant kitchens it is good to know that there are some fantastic female chefs who have earned Michelin stars for their restaurants.
We hope that you have enjoyed our guide to female Michelin chefs and that it has been an informative and interesting read.
Frequently Asked Questions
How Many Female Chefs Have Michelin Stars?
When Hélène Darroze received her award of 3 Michelin stars in 2022 she brought the number of female Michelin chefs up to 34.
Who Was The First Female Chef To Be Awarded A Michelin Star?
The first female chef to hold a Michelin star was Élisa Blanc in 1929.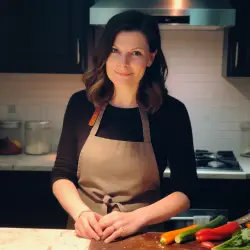 Latest posts by Barbara Hunt
(see all)