There are many chefs that appear on our television screens, smartphones, computers and tablets – and from such a huge number of these chefs, there are some that heat up the kitchen with more than just the oven!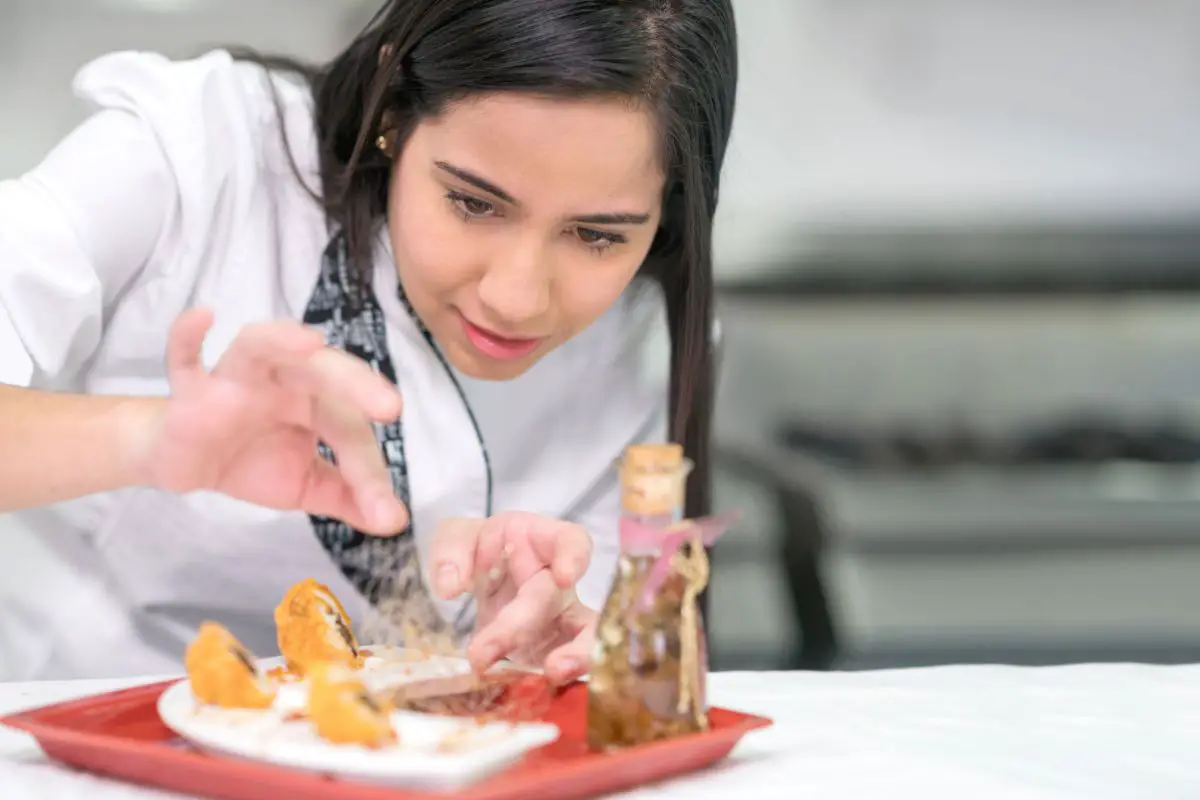 Indeed, when it comes to some female chefs, there are many out there that you may describe as hot! So, who is the hottest of them all?
Well, we've written this comprehensive list that has some of the nation's favorites. So, if you're dying to know who made our list – then read on and discover much more! 
Without any more delays, let's jump right into our list for the best hot female chefs(see also: 10 Female Vegan Chefs We Adore). We hope you love these names as much as we do. 
1. Nigella Lawson
Nigella Lawson tops our list, and likely tops many other lists for hot female chefs(see also: 8 Female Kansas City Chefs We Adore). Nigella is a British chef who graduated from the prestigious Oxford University and began her career as a food critic and book reviewer. 
These beginnings in the world of journalism saw Nigella become the deputy literary editor of The Sunday Times.
Later, she became a freelance writer and soon wrote and published her first cookery book which became a bestseller. 
However, her television appearance debut was in 1999 for a show called Nigella Bites on the British Channel 4 and despite some negative responses to her early life on the small screen, she quickly became a household name.
But it wasn't just her skills and knowledge of the culinary arts that kept eyes on her.
Nigella was voted the sexiest celebrity chef, with her style being described as overtly sexual – with many commentators calling Nigella one of the world's most beautiful women! 
2. Claire Robinson
Next up on our list is the gorgeous Claire Robinson. Originally from Jacksonville, Florida – Claire moved to New York City in the early 2000s to study her craft and she attended the French Culinary Institute. 
Her career took off very quickly after she graduated. Not much time passed until she worked with a few different culinary production teams for The Food Network and she helped to produce many different shows. 
After plenty of successes behind the scenes, Claire eventually was granted her own show to host – 5 Ingredient Fix – which has garnered a lot of attention for both the quality of her presenting and her beautiful appearance. 
3. Giada De Laurentiis
Giada is not only a television personality, but she's also a writer and a very talented Italian-American chef. Hailing from Rome, Italy, Giada's life has almost entirely revolved around quality cooking. 
When she was young, Giada spent much time with her grandfather in the kitchen and helping with the restaurant, but her first step-up in her career was when she graduated from Le Cordon Bleu in Paris. 
Upon her return to her new home in Los Angeles, she worked in a multitude of different restaurants, including big names in the field such as Wolfgang Puck's Spargo.
Later in her career, she founded her own catering company called GDL Foods.
This company is still going strong and serves much of Los Angeles and sometimes even further afield. Of course though, she's also known for her amazing beauty and incredible smile. 
4. Christina Tosi
Christina is often known as the Queen Of Cakes, and most people will recognize her from her appearances in shows with world-famous chef Gordon Ramsay. For example, she is a judge on Masterchef USA. 
Christina was born in Ohio and even from an early age, she showed huge love and passion for cooking – particularly when creating brand new dishes.
Despite graduating with a major in mathematics, her career was destined to be in the kitchen.
She enrolled with the French Culinary Institute on the baker's arts program and found that her specific passion was with cakes and over time, she pursued that passion all the way, eventually founding her own bakery store Momofuku Milk Bar.
Anybody that has ever seen her on the small screen will certainly remember how beautiful Christina is though, and she certainly belongs on this list for her quality, knowledge and beauty! 
5. Catherine (Cat) Cora
Cat has had a very varied and busy career!
She was born and raised in Greece's Capital and she quickly became a huge television star due to her world-renowned skills in cooking, her entrepreneurial skills, her roles in editing and being a TV host. 
However, Cat does not just host culinary shows. She's known for being a health expert and has starred in many fitness videos and television shows – and she's also known for her philanthropy!
See what we mean about having a busy career! 
One reason she is very famous though is because she was the very first female to appear on The Food Network's Iron Chef (see also: 9 Best Famous Female Chefs We Absolutely Love) and became a three time winner.
With such large television exposure, she was also voted as the hottest female chef alive! 
On top of all this, she has been recognized for her hard work and was inducted into the American Academy Of Chef's Hall Of Fame – which was another first for a female(see also: 6 Female TikTok Chefs We Adore). 
Indeed, Cat is not only incredibly talented and attractive, but she's also one of the most influential figures for women in terms of television cooking. 
6. Dipna Anand
Originally from India, Dipna moved to London, England and now co-owns the "Brilliant Restaurant" in Southall, which is well known for its glorious Punjabi cuisine.
Dipna has an incredible eye for detail and visual presentation of her meals. 
Indeed, one of Dipna's biggest skills is described as her knife work with ingredients she uses for her Indian dishes.
However, along with her incredible talents being recognized in the United Kingdom, she's also famous for her gorgeous appearance on the screen. 
Partially, this is due to her smile – and this is down to her philosophy in the kitchen. She believes that cooking should always be fun, expressive and simple, rather than fraught with panic and stress. 
7. Nadia Giosa
Nadia is one of the most famous female chefs (see also: 9 Female Richest Chefs We Adore)on our list and this is because her career has been very public and involved a lot more than the kitchen. She is also a punk rock singer and a comedian. 
As a result of her varied career, it's not just in her hometown of Montreal, Canada that she has been noticed.
With her amazing blend of humor, cooking skills and incredible appearance, her YouTube series helped to skyrocket her career. 
Yes, everyone enjoyed her series and Nadia was asked to write a cookbook which she titled "The Bitchin' Kitchen Cookbook: Rock Your Kitchen And Let The Boys Clean Up" and this won multiple awards. 
With her punk-rocker appearance, she is unique as a female chef personality on the screen, and many people find her look incredible! 
8. Devin Alexander
Many of you will know of Devin from her own show titled "Devin Alexander's Southern Kitchen" which is heavily focused on healthy eating and healthy cooking tips.
However, she is probably best known for being a judge on Top Chef.
She has also appeared on the Today Show and Good Morning America to provide expert information on food and lifestyle hacks.
Along with a lot of television appearances, Devin has written eight bestselling books and she's always looking to promote healthy living. 
Of course, many people who have seen her on the screen will know how attractive Devin is too with her incredible smile and alluring eyes, so of course she makes our list. A truly talented chef, judge and TV personality.
Final Thoughts 
And that was our list! We hope you have enjoyed it and your favorite hot female chef (see also: 9 Female Louisiana Chefs We Adore)was included.
Be sure to check their specific website, social media pages and other platforms for more specific and up-to-date information about their career! 
Frequently Asked Questions
We will now go through some of your most frequently asked questions. Hopefully we answer them all for you! 
Who Is The Best Hot Female Chef?
This isn't an easy question to answer, as appearance is subjective and it would be quite difficult to put their skills in the kitchen up against one another!

However, some polls online suggest the answer to be Nigella Lawson – but it's really up to you! 
Where Can I See More Of These Chefs?
Some of these chefs have regular time slots on television, whereas others have their own YouTube channels. Be sure to check your favorite chef's personal website or social media pages for updates. 
Do Any Of These Chefs Have DVDs/Movies For Sale?
Some of the chefs mentioned have been involved with things like fitness videos, healthy eating classes and much more.

It's worth looking for your favorite chef and seeing if they have their own online store to make a purchase.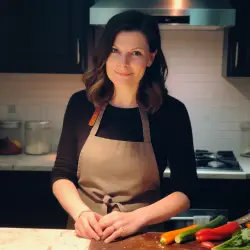 Latest posts by Barbara Hunt
(see all)