TikTok – the land of good (and bad) lip syncing challenges and viral (and not-so viral) dance moves.
As well as the millions of funny videos involving cats, dances, and other weirdness, TikTok has also become a hub for young and talented chefs.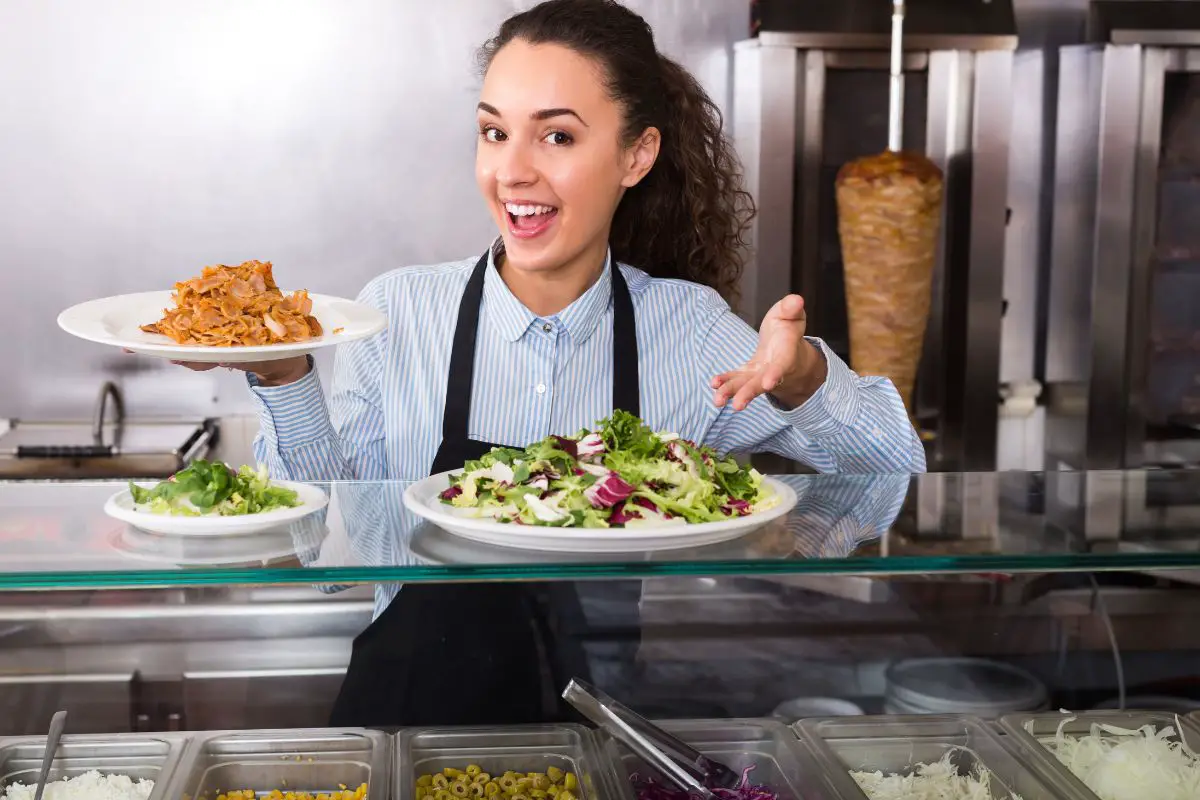 These culinary talents showcase their skills through short and engaging videos, allowing users to try out their cooking techniques and recipes at home.
Among them, female TikTok chefs are making a name for themselves, gaining a large following for their innovative recipes, creative presentation, and charming personalities.
These women have mastered the art of using the app's unique features to produce mouthwatering dishes that leave their viewers craving more.
The popularity of female TikTok chefs is not surprising, as they bring a fresh and exciting perspective to the traditional culinary world.
Many of them use their cultural background and personal experiences to add a unique twist to their recipes, providing their followers with a taste of their heritage.
They also make cooking more accessible, breaking down complicated techniques and ingredients into simple and easy-to-follow steps.
In this article, we'll highlight some of the most talented and inspiring female TikTok chefs that have taken the app by storm.
From vegan cuisine to traditional Mexican dishes, these women have something for everyone, and their passion for cooking is contagious.
Join us as we celebrate these remarkable women and their contributions to the world of food.
The Rise Of Female TikTok Chefs
The rise of female TikTok chefs is a testament to the power of social media and its ability to democratize access to the culinary world.
These women have been able to build a platform for themselves and showcase their skills to a global audience, something that would have been nearly impossible just a few years ago.
Many of these chefs have also been able to turn their passion for cooking into a viable career, thanks to the monetization options now available on TikTok.
By partnering with brands or selling their own merchandise, these women are able to earn a living doing what they love, all while inspiring others to follow in their footsteps.
Furthermore, the popularity of female TikTok chefs is not just limited to the app. Many have also gained attention from traditional media outlets, such as TV shows, cookbooks, and magazines.
This has helped to break down gender stereotypes in the culinary industry and create more opportunities for women to showcase their talents and expertise.
Overall, the rise of female TikTok chefs has been a game-changer in the world of food, inspiring a new generation of young cooks and proving that anyone can make it in the culinary world if they have the talent and drive.
Female TikTok Chefs To Check Out Today
If you're struggling to think of what to make for your next Mexican night, log in to TikTok and check out Jenny Martinez.
Jenny makes some of the best, most authentic Mexican cuisine and her account is a must-follow.
Her videos are full of fun to entertain you as you salivate at her extraordinary cooking skills and recipes.
Follow Jenny's account today and you will soon be on your way to becoming an expert in making Mexican-inspired dishes.
From dishes such as Tomatillo Salsa to Chorizo Gorditas, Jenny's videos are as addictive as the food she makes.
You can also find a range of drink recipes on Jenny's page to go with your Mexican dishes.so, if you're in the mood for a Piña colada or a Margarita, follow Jenny Martinez now and you will not be sorry! 
Yumna Jawad, a social media influencer, entrepreneur, and "CEO of Recipes that are so good" creates healthy and easy-to-make recipes that are perfect for anyone looking for tasty food that won't break the bank.
Feelgoodfoodie is a fantastic female chef (see also: 6 Female TikTok Chefs We Adore)to follow on TikTok.
She creates healthy and easy-to-make recipes that are perfect for anyone looking to maintain a healthy lifestyle without sacrificing taste.
Yumna shares a variety of recipes, including vegetarian, vegan, and gluten-free options.
Her videos are always engaging, entertaining, and easy to follow, making it easy for you to recreate her dishes in your own kitchen. 
Yumna is also very active in the comments section, responding to questions and offering helpful tips to her followers.
Overall, if you're looking for healthy, delicious, and easy-to-make recipes, Feelgoodfoodie is definitely a great chef to follow on TikTok.
She also has a website – Easy Real Food Recipes With Feel Good Ingredients | FeelGoodFoodie – where you can find all her TikTok recipes!
Next up, we have "the world's favorite mum" as described in Tabitha Brown's bio on TikTok!
Becoming a cult figure and hero in households during the height of the pandemic in 2020, millions of us enjoyed Tabitha's videos as we were stuck in lockdown.
Over five million followers enjoy Tabitha's delicious recipes from Spicy "UnTuna" Sushi Rolls to her insatiable Jackfruit "Pulled Pork" Sandwiches.
Tabitha is an influencer outside the realms of TikTok.
She has become a star thanks to features in Vogue, Goodful, The New York Times, and Buzzfeed and her TikTok videos are mostly just one minute long.
They are easy to follow and her likable personality just makes you want to watch every video over and over again!
Tabitha's videos are very relaxing, too. If you're having a bad day, check out @iamtabithabrown and you will not be disappointed.
You can also visit her website and various blog posts via her LinkTree page here. 
The "bento Box Queen" herself! Jessica Woo is a true TikTok star and one of the best chefs on the platform.
If you want the best packed lunches possible, this is the account to follow! Jessica is a mom and chef who has gained over five million followers thanks to her "Time To Make Lunch For My Kids" series.
She creates wonderful, intricate bento box lunches, usually for her three kids. The recipes can be quite complicated or very simple.
And, as we all know, leftovers should never go to waste, but thankfully, Jessica shows us what we can do to be creative and utilize our leftovers. 
From mouth-watering burritos to KimChi fried rice, Jessica Woo has the most addictive recipes to follow (see also "Best Jessica Seinfeld Recipes To Try Today").
Her videos are creative and fun for kids and families to enjoy as she incorporates different colors, shapes, and textures into her appealing meals. Check out her website here for more! 
Eloise Head, a Sunday Times Bestseller, shares decadent dessert recipes with her five million plus followers that are perfect for anyone looking to indulge their sweet tooth.
Specializing in creating decadent dessert recipes, Eloise is an amazing female TikTok chef to follow today!
Eloise's videos are both visually stunning and easy to follow, making it easy for everyone to recreate her desserts in our own kitchens.
She is best-known for sharing creative and innovative ideas for classic desserts, such as brownies, cakes, and cookies.
Her recipes often include helpful tips and tricks to ensure that we can achieve the same results at home. 
Additionally, Eloise will usually answer most comments on her videos and frequently answers questions from her followers.
If you're looking for indulgent and delicious dessert recipes, Eloise Head is definitely a great chef to follow on TikTok.
If you're on the lookout for plant-based recipes that are delicious and healthy, you need to follow Katie (@eat_figs_not_pigs).
Katie specializes in creating plant-based recipes that will wow your taste buds, even if you're a meat eater. These recipes are not inclusive to vegetarians and vegans, meaning everyone can enjoy them!
We love how beautifully shot Katie's videos are and how they include helpful tips and tricks for viewers who want to recreate her recipes.
She shares a variety of recipes, including mains, sides, and desserts, all of which are made with fresh, whole food ingredients. 
Katie is also very passionate about sustainability and ethical eating, which is reflected in her recipes and overall approach to food.
Whether you're vegan, vegetarian, or simply looking to incorporate more plant-based meals into your diet, @eat_figs_not_pigs is definitely a great page to follow on TikTok now.
In Summary
TikTok is not only an entertaining platform where you can lose hours of your day scrolling through different animal videos; it's also a learning experience where you can pick up new skills, especially culinary ones.
Our six female chefs above are just a few of the many incredible women that inspire and teach us on TikTok.
Follow their ages today and maybe you can start a TikTok page sharing your new skills soon too!
Thanks for reading and happy scrolling!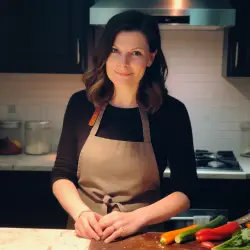 Latest posts by Barbara Hunt
(see all)