Jessica Seinfeld is a famous New York Times bestselling author that has to date written five smash-hit cookbooks.
Famous for her creative flair in the kitchen, some of Seinfeld's best books include Vegan, At Times, Food Swings, and The Can't Cook Book.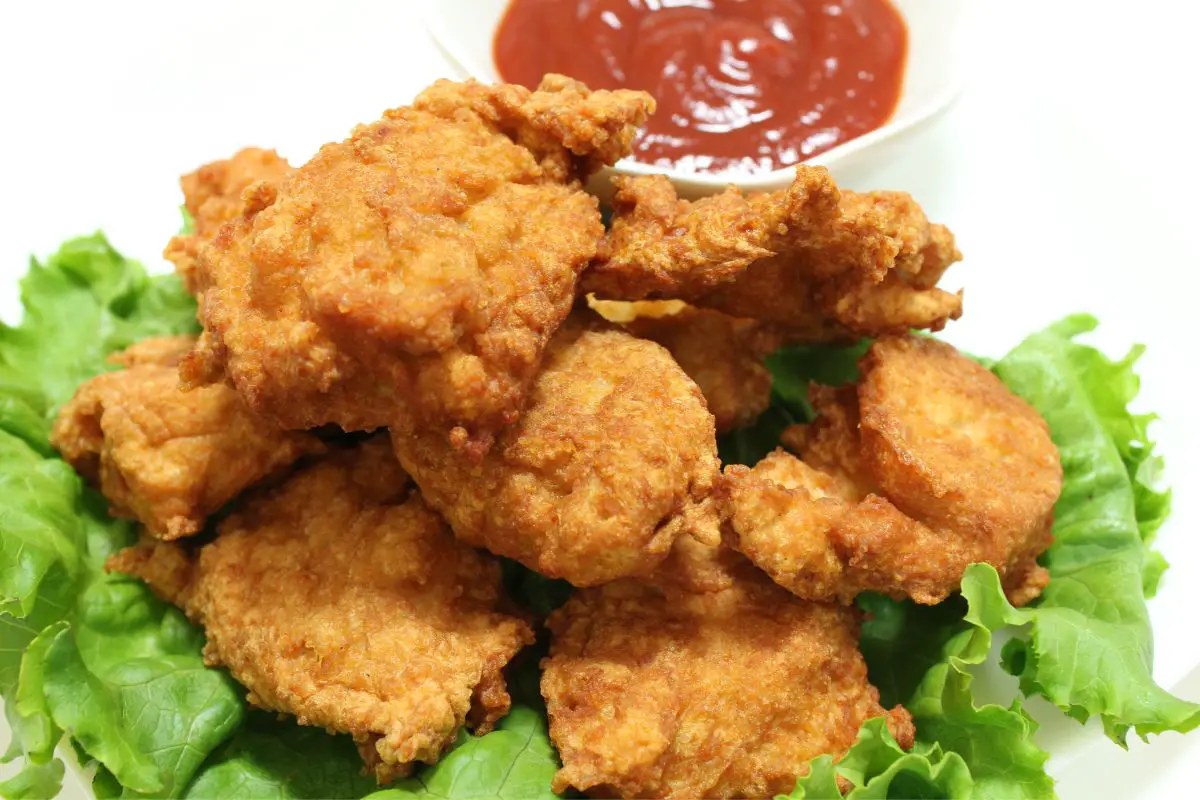 In her books and on her website, Seinfeld shows us how to make a huge range of quick, easy, and exciting recipes for the whole family. One of the best things about Seinfeld is the variety of recipes she's created.
We can choose from traditional favorites, unique vegan dinners, healthy snacks, child-friendly favorites, hearty dishes, and so much more.
With so much variety to choose from, we thought it would be a good idea to show you the best Jessica Seinfeld recipes there are.
To do so, we've put together a list of Seinfeld's best recipes that you can try today(see also: 6 Best Elizabeth Heiskell Recipes To Try Today). If you're looking for a tasty Jessica Seinfeld recipe, stick around!
We'll kick things off with Jessica Seinfeld's out-of-this-world vegan mac 'n' cheese recipe. Despite being vegan-friendly, this mac 'n' cheese recipe is rich, creamy, gooey, and incredibly indulgent.
Destined to satisfy everyone at the dinner table, this recipe is from one of Seinfeld's latest cookbooks. The ingredients list is pretty long but the results are well worth the effort.
The addition of a seasoned breadcrumb topping helps take things to a new level, bringing an epic texture and crunch to the dish.
Another one of Seinfeld's awesome vegan recipes is her spaghetti and meatballs recipe. Putting a vegan twist on an absolute classic, this recipe is quick and easy to make, and most importantly delicious.
To mimic the richness of beef meatballs, unique roasted mushrooms, and eggplant meatballs are made.
This not only creates a similar flavor. The textures are on point too. Ready in just over an hour, this is one of the best Seinfeld dinner recipes you can make quickly for the whole family.
There are only 12 different ingredients too which makes things easier.
Jessica Seinfeld also makes some pretty epic dips. Our favorite would have to be her easy green hummus recipe. This easy-to-make dip can be made in a matter of minutes in a food processor.
Better still, you only need 10 ingredients. Some of the ingredients you need to make this dip include chickpeas, garlic, lemon juice, cayenne pepper, vegetables for dipping, and parsley.
In terms of taste, this green hummus perfectly balances sweet, tart, and spicy flavors to create a versatile dip that goes great with most things. Those that like their dips hot might want to add more cayenne pepper.
Next up, we have a fantastic chicken nugget recipe that your kids will love. If you're looking for a relatively easy and healthier snack or main meal recipe for your children, this recipe is a great option.
It might not be as healthy or as attractive as other Jessica Seinfeld recipes but it's perfect for fussy eaters. The key to getting this recipe right is using the right herbs and spices.
Herbs and spices like salt, paprika, garlic powder, onion powder, and flaxseed meal help make these chicken nuggets taste delicious.
Fresh from Jessica Seinfeld's new Deceptively Delicious book, this healthy chocolate brownie recipe is one of the best desserts you can make if you want the ridiculously rich flavors of a gooey chocolate brownie but without the high-calorie count.
Following this recipe, you can make 12 delicious brownies in less than an hour. The perfect sweet treat or dessert, these brownies feature ingredients like cocoa powder, bittersweet chocolate, carrot puree, and spinach.
While the addition of carrot puree and spinach sounds strange, they actually bring quite a lot to the recipe. If anything, the nutrients and vitamins alone bring plenty to the party.
One of Seinfeld's easiest dessert recipes is a peanut butter and banana ice cream. This recipe does take longer to make as the ice cream has to be given time to set, but the process of making the ice cream is super simple.
The only ingredients you need to make this ice cream are ripe bananas, peanut butter, coconut oil, cinnamon, salt, and nutmeg.
To make the ice cream, all you have to do is prepare the ingredients, blend them, and leave them to freeze.
You'll be left with a sweet, rich, and slightly creamy dessert that you can serve with your Seinfeld brownies.
The next recipe on our list is perfect for those summer barbecue parties you host for your friends and family.
If you have vegan guests coming over, whip up a batch of this gorgeous ginger barbecue tofu.
Healthy, flavorful, and surprisingly easy to make, you'll leave your guests in awe. Best served with spinach, green beans, or rice, this dish takes very little time to make and requires little to no skill.
In fact, there are only five steps you have to follow to make this tofu recipe.
The only downside is that you will need 12 different ingredients. However, the combination of ingredients does create an immense flavor so it's probably worth it.
Jessica Seinfeld's crock pot lasagna recipe is probably one of the best dinners you can make for your family if you don't have much time on your hands.
The best thing about this recipe is that you can throw everything into your crock pot and leave it to cook.
Therefore, you can start the lasagna cooking and get on with the rest of your day. Simply come back three and a half hours later and serve the lasagna. You'll need 11 ingredients to make this lasagna.
Suitable for vegetarians, this includes tomatoes, garlic, fresh ricotta, mozzarella, lasagna noodles, and baby spinach. This is a comforting dish your whole family will love.
If you're looking for something a bit different to try for breakfast, you could give this Jessica Seinfeld sweet potato pancakes recipe a try.
Vegan-friendly, this recipe shows you how to make enough sweet potato pancakes to feed four people.
Ready in just 15 minutes, the pancakes have a unique sweet flavor and crunchy texture.
The only ingredients you need to make sweet potato pancakes are water, sweet potato puree, cinnamon or pumpkin puree, pancake mix, vegan butter, and maple syrup.
A light, healthy, and fragrant summertime lunch dish you can make if you love Jessica Seinfeld's recipes is a fresh broiled pineapple salad.
This salad recipe contains a wide range of flavorful ingredients, herbs, and spices that help create a truly one-of-a-kind salad.
Thanks to the combination of pineapple, pickled onion, chili powder, and chipotle powder, this salad recipe has a seriously powerful flavor profile. You can expect tart, tangy, sweet, and spicy flavors in every bite.
A great thing about this recipe is that you can add or remove any ingredients you don't like easily. The recipe is versatile enough to mix and match your favorite ingredients.
The final recipe we have for you is a hearty, warm, and comforting lentil and tomato stew.
Vegan-friendly and gluten-free, this stew can be made in bulk in less than an hour. You can serve it at a family dinner or freeze it for another time.
In terms of flavors, this stew recipe is packed with a delightful mix of herbs and spices that offer aromatic flavors and a hint of spice.
Loaded with veggies, this dish is also super healthy.
Final Thoughts
That concludes this post looking at the best Jessica Seinfeld recipes you can try today(see also: 10 Best Ellie Krieger Recipes To Try Today). We've shown you 11 excellent recipes you can make if you want to try some of the best recipes Seinfeld has to offer.
We've looked at delicious dinners, quick and easy light bites, healthy desserts, yummy dips, and tasty vegan dishes you can make with ease.
Now you have this list, we recommend picking out one or two of the recipes that you want to try first. We know you'll love whichever one you pick.
Frequently Asked Questions
Is Jessica Seinfeld Vegetarian Or Vegan?
Jessica Seinfeld isn't actually a vegetarian or vegan. Instead, she just encourages her family and readers to incorporate more plant-based meals into their diets. She also eats meat and dairy products.
What Is Jessica Seinfeld's Most Recent Book?
Jessica Seinfeld's most recent cookbook is Vegan, At Times, which was published in 2021. This book details a wide range of delicious vegan recipes we can bring to our diets.
What Is Jessica Seinfeld's Foundation Called?
Jessica Seinfeld's foundation is called GOOD+. Based in New York, this charitable organization provides essential items for families in need.
11 Best Jessica Seinfeld Recipes To Try Today
Course: Recipes
Directions
Pick a recipe from the list above
Click the recipe name and visit the website
Collect the ingredients and cook the food
Enjoy – don't forget to leave a review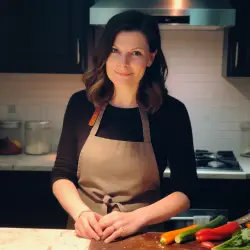 Latest posts by Barbara Hunt
(see all)