More than ever, young Asian women are being encouraged to pursue their dreams of becoming professional chefs, and this isn't only thanks to the insurgence of 'Girl Power' across many of these societies, but also due to the inspiration of female Asian chefs who have become internationally recognized and renowned for their recipes and cooking styles.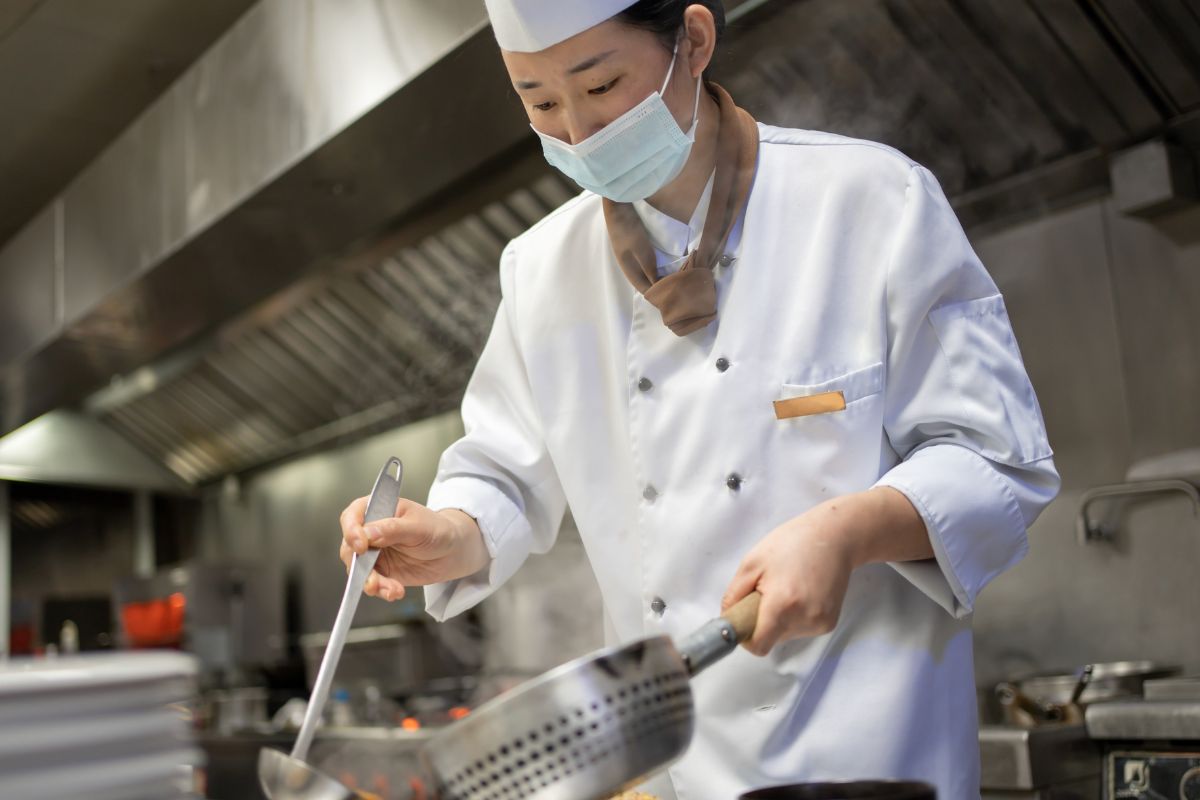 Whether it's in the narrow bustling streets of Beijing, the loud and exotic area of Bangkok, or the neon-lit alleyways of Tokyo, there are many women who have established their own restaurants in well-established areas such as these and who have become admired by locals, and the country at large, for their wide selection of mouthwatering food options they offer customers. 
Let's take a closer look at the women who have been leading the cooking scene in Asia over the years, along with a bit of information on how you can try some of their unique dishes for yourself if you are ever traveling around the continent of Asia. 
1. Vicky Lau
It's hard to argue that Vicky Lau isn't currently one of, if not the most well-known female Asian chef ever to still be working in the kitchen, and while she may have initially had dreams of becoming a graphic designer as a teenager, she eventually came to realize that she had a much bigger passion for cooking than she initially thought. 
Lau has mentioned in many of her fantastic cookbooks, and in interviews with the cooking media, that when she first opened her TATE restaurant back in 2012, her primary aim was to combine French and Chinese cuisine, something that had never been done, or even really attempted before. 
While Chinese dishes tend to focus on creating a desired texture from a single ingredient, French dishes combine a medley of ingredients to try and achieve this instead, and by finding the sweet spot in the middle, Vicky Lau has gone on to craft some incredibly unique dishes for her customers, including her now world-famous blue lobster with ginger and scallion sauce. 
2. Natsuko Shoji
At just 23 years old, Natsuko Shoji was taken under the wing of Hiroyasu Kawate, a Tokyo-based chef who had won two Michelin Stars for his popular restaurants that attracted flocks of customers every day from the busy city, and while Hiroyasu specialized in multiple different types of dishes, Natsuko specifically focused on honing her baking skills. 
With the opening of her restaurant Été in 2014, people were finally able to try out some of her luxurious cakes and other baked goods for themselves, and considering that she won the award for Asia's Best Pastry Chef in 2020, it's fair to say that customers have been more than satisfied. 
It's not just Natsuko's delightful fruit cakes and caramel cookies that make her so beloved however, it's also due to how unique her restaurants are, providing an experience unlike anything else. 
Été is a restaurant that has minimal tables, one service per night, and a much more intimate dining experience that Natsuko wanted to implement after witnessing the unfortunate disconnect between the chef and guests during the Covid pandemic. 
There is no doubt that Natsuko Shoji has earned her place as the most popular and respected baker in all of Japan, and considering just how many awards she wins each and every year, there are no signs of her slowing down any time soon. 
3. Cho Hee-sook
Ever since she started preparing food as a hotel cook in the 1980s, Cho Hee-sook has been perfecting her cooking skills and knowledge of Korean cuisine to not only make some amazing dishes in her own restaurants, but also so she can pass on this information to young and aspiring chefs across the country too. 
When asked about how the cooking scene had changed in Korea since she first started cooking professionally in an interview, Cho discussed how back then, the presentation was an afterthought as she recalls "having to prepare large quantities of food" so that everyone could fill their stomachs, but also added that the position was seen as "shameful" for many women to take up. 
While this stigma has certainly changed a lot since then and Korean women are now able to become chefs without being judged as harshly, the breaking down of this status quo was majorly due to Cho and her unrelenting passion for cooking as she would demonstrate her cooking expertise across her home city of Seoul.
Her most popular restaurant is Hansikgonggan which can be found in Seoul, and while the menu is packed full of wonderful authentic Korean dishes to choose from, her bansang soup that rests on top of a bed of rice is a fan favorite for many frequent customers. 
4. Pim Techamuanvivit 
While she was born and raised in Bangkok, Pim Techamuanvivit has traveled the world throughout her cooking career, opening her first restaurant, Kin Khao, in San Francisco where she was on a personal mission to rescue Thai food from becoming too modified to the point of having no relation to the traditional recipe.
Her efforts as a chef to keep Thai dishes authentic and true to their heritage by using traditional ingredients and condiments earned her a tremendous amount of praise and attention, with Kin Khao even earning a Michelin Star in 2015, just a year after it was first established. 
Nowadays, Pim spends much of her time attending to her kitchens in both Bangkok and San Francisco where she specializes in cooking up and serving Thai-inspired dishes including turmeric rice salad, Thai-style pork ribs, and coconut soup with chicken. 
When she's not pleasing her customers with luxurious food, Pim will sometimes also make appearances on multiple cooking shows, with her recently being a judge on Young Chef 2021. 
5. DeAille Tam
Born in Hong Kong but raised in Canada, DeAilla Tam has devoted herself to celebrating traditional Chinese cuisine ever since she decided to pursue a career in cooking after pondering where she wanted to go with her life after receiving a degree in engineering. 
While she has more than a few restaurants throughout China that have all been received favorably by guests and the cooking media, her most popular is definitely Obscura, a traditional Chinese restaurant found in the heart of Shanghai, which is headed by her and her partner chef Simon Wong. 
It's not just Tam's food which has boosted her reputation among cooking enthusiasts, but also how open she has been in interviews about how un-glamorous the road to becoming a chef can be, but also how rewarding it is when you can finally share your own personal cuisines to the world. 
By sharing each and every detail of her rise to stardom in the Chinese cooking space, she has become a hugely inspirational figure to young women dreaming of being in the same position, with Tam even becoming the first woman in Mainland China to earn a Michelin Star, giving you an idea of just how beloved her restaurants have become among her fans. 
6. Garima Arora
As the first Indian woman to head a Michelin Star restaurant, it's fair to say that Garima Arora has become an admired individual within her home country, but it's not only because of her mouth watering Indian dishes, many of which are slightly modified to appeal more to modern audiences, but also her attempts to re-analyze the history behind Indian food, and what role food plays within the countries culture. 
Her non-profit initiative, Food Forward India, was established for this direct purpose, to analyze and understand the future potential of Indian cuisine in an attempt to introduce it to the world in a much more modernized and updated fashion to make it a little different from the standard Indian recipes many people have become accustomed to. 
After graduating from the incredibly prestigious Le Cordon Bleu in Paris, Garima would go on to become mentored by some of the most recognizable names in cooking including Gaggan Anand and Gordon Ramsay, who all helped her perfect her cooking techniques and knowledge of Indian food and ingredients so that she would be well suited to eventually head her own restaurant. 
Nowadays, Garima Arora is running Gaa, a modern Indian restaurant found in Thailand, and while the Rasa Menu is packed full of sensational Indian dishes including spicy uni toast and Bombay sandwiches, the restaurant has also recently opened up a meatless menu, giving you plenty of choices to choose from when you visit. 
Summary
With each passing year, more Asian women are winning awards and receiving praise and recognition for their restaurants, and seeing as this is a trend that is only going to continue in the future, it also means that many more women will feel empowered and motivated to undergo their own culinary journey, ending with a final goal of heading a restaurant that they can be proud of. 
No matter where you're planning to travel to across Asia, you can be sure that each country is home to a wide selection of restaurants, many of which are run by some of the most beloved female chefs across the continent, so it's never a bad idea to try some of their incredible dishes for yourself if you ever get the opportunity.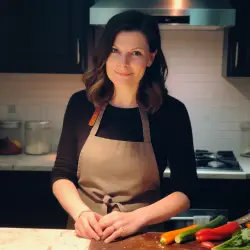 Latest posts by Barbara Hunt
(see all)