Desserts have a special place in many of our hearts. For most of us, we might associate desserts with our childhoods, and all the best times in our lives.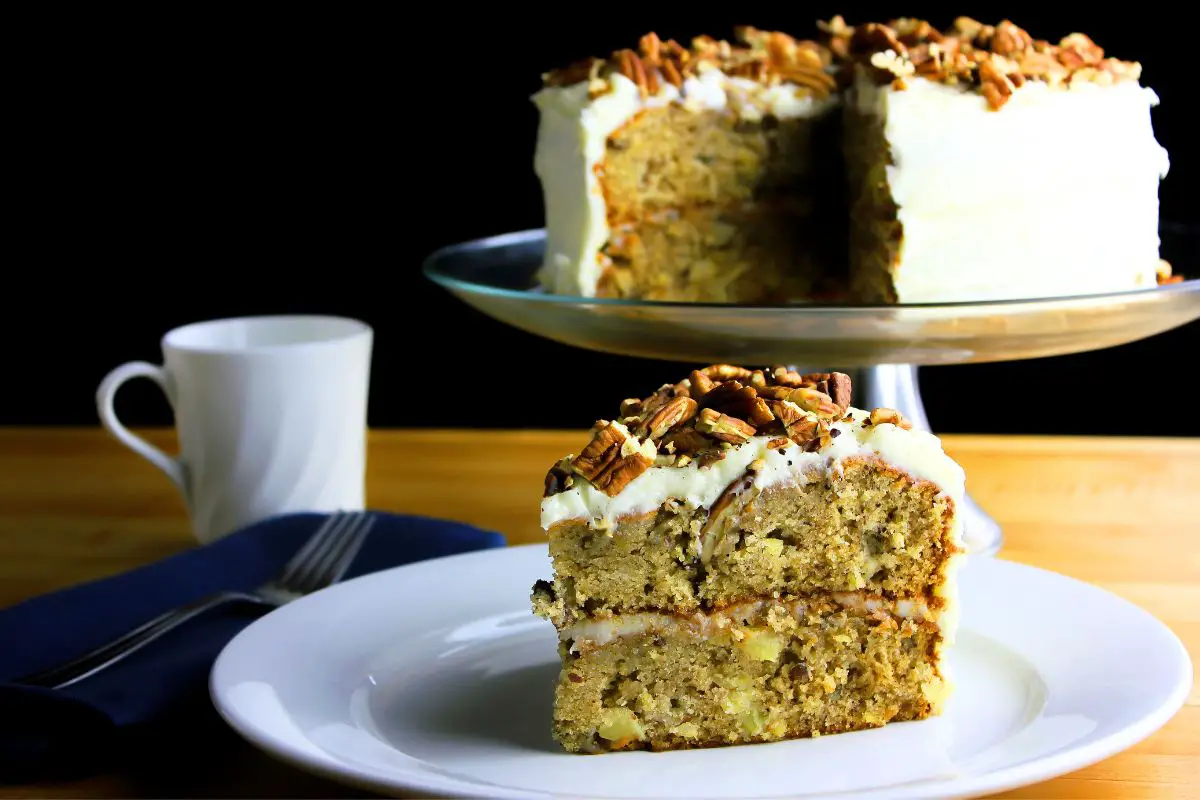 Maybe there was a classic pudding your grandmother used to make? Maybe you came up with something fun over the holidays one time? Either way, dessert is something that most of us crave.
With so many desserts out there, it can be difficult to choose your next steps. When there are phenomenal recipe developers like Jessica, narrowing down your next sweet treat can be even more difficult.
Luckily, we are going to be talking about some of our favorite Jessica Holmes recipes that you absolutely must try(see also: 20 Best Jessica Holmes Recipes To Try Today).
About Jessica Holmes
If you love sweet treats, Jessica Holmes has you covered! This Australian dessert wizard has everything you could ask for – from cookies and cakes to brownies bakes.
She has a website with hundreds of her recipes, with many of them catering to vegetarian, vegan, gluten-free, and many other needs across the board.
She travels the world trying dishes from different countries and creates recipes for everyone to follow along at home.
Her recipes are what gets her up in the morning, and she has put her mind, body, and soul into the Sweetest Menu since its inception in 2014.
While she has hundreds of mouthwatering dishes we could mention, today we will only go through a handful. However, don't let that stop you from exploring her website, because there are too many hidden gems to pass us.
This lemon raspberry cake is perfect for those summer nights when you want something refreshing and delicious.
The combination of these flavors is a match made in heaven, and it's easy to imagine enjoying this while watching the sunset with your favorite drink.
Love the tropical flavor of coconut? So do we! Top this loaf cake off with some lime zest, and you have a super easy and delicious sweet treat.
This is another dessert that's perfect for the warmer months. Feel free to serve something like this with a cup of tea!
Just take a look at this beauty, and you will fall in love. The rich and real flavor of the pistachios will make you feel like you are on holiday.
This cake is wonderfully moist and a no-mix recipe, so it's easier than ever to make. There's no way you won't love this if you love pistachios.
Any kind of lemon cake is a winner in our books, but when you add blueberries into the mix, it gets ten times better.
This is another cake that will be the ultimate treat on a summer day. If you wanted to step it up a notch, you could keep it chilled and ready to enjoy and cool you down.
The hummingbird cake is a classic Southern cake that has won the hearts and minds of many.
This cake has the wonderful flavors of banana, pineapple, and pecans, and is topped with a delightful cream cheese frosting. Enjoy this delight with a hot tea, and watch the world go by as you savor every mouthful.
Love Biscoff? We don't blame you, so you should definitely make this sweet treat and wow all your friends and family.
This recipe calls for a moist Biscoff sponge as well as a Biscoff cookie butter frosting, so you know you are not going to be wondering where the flavor is. It is wonderful.
Vanilla and raspberry sponge, raspberry sauce, and fresh raspberries are thrown into the mix, too? What's not to love about this summer delight?
You could always add some ice cream when serving, to keep the theme going, and make it perfect for hot summer days.
It's hard to believe just how easy this cake is to make, and what a treat it is to eat! You can get everything together in just a couple of minutes, and top it off with a rich and creamy cream cheese frosting.
There's no denying how delicious this is, and it is perfect for any event.
Are you a hardcore eggnog fan? This is going to be a recipe you do not want to miss out on.
You will get to enjoy the classic flavor of eggnog in cake form to make this perfect for the holidays when they come around. It's warm and a real delight. You already know everyone will love this.
Peanut butter is one ingredient that most people either love or hate. If you belong to the latter club, move on!
If you are a peanut butter lover, however, this is going to be the best cake you have ever tasted. Just try it, and you will kick yourself for not discovering it earlier.
If you can get your hands on Caramilk where you are, love cheesecake, and want to combine the two – you can!
This super easy dessert gets made with cream cheese, caramel, Caramilk, and a handful of other ingredients.
You could even use white chocolate as a Caramilk substitute if you can't get a hold of it, so you don't need to worry about missing out.
Not only is this recipe super duper easy, but it's rich, creamy, light, and so refreshing. It's made with whipped cream, real lemons, and a pie crust that you will not be able to get enough of.
This is one light and tasty dessert that you will want to have every night this summer.
If you're reading this and Easter is around the corner, this would be a great option for you.
It uses crushed Mini Egg Easter Eggs and even gets topped off with mouthwatering grated chocolate. Everyone loves a no-bake recipe and chocolate, so here you go!
Are you a big rocky road fan, and can't seem to get enough? So are we, don't worry, that's why we had to include this no-bake rocky road chocolate cheesecake.
It combines all our favorite flavors and textures to create the ultimate rocky road dessert. You are going to fall in love, guaranteed.
Funfetti? Check. Cheesecake? Check. Oreo? Check. Dipped in chocolate? Double check!
This easy-peasy dessert is hard to ignore because it combines four inversely-loved things. You can make these easy bites for any occasion, or just for you to enjoy at home, no one is judging!
One type of chocolate is never enough. Twp is getting better, but three, three is where it's at.
These triple chocolate cookies get delightful chunks of dark, milk, and white chocolate to create the ultimate sweet treat. If you have one hour and all the ingredients, your mouth will be watering in no time.
Crinkle cookies are a must for the holidays, and these red velvet ones are no different.
Handmade from scratch, you are going to fall in love with the vanilla, fudge, and chocolate combination in these cookies, and they certainly look good enough to eat!
Love dark chocolate? What about peanut butter? Why not combine these two loves and throw them into a cookie?
There are delightful peanut butter and chocolate chips in these chunky cookies, and you can have them ready to enjoy in just 30 minutes – no chilling required.
If you love to (seemingly) throw everything but the kitchen sink into your baking, this will be a great option.
This recipe calls for pecans, (see also: 20 Best Jessica Holmes Recipes To Try Today)M&Ms, chocolate, and pretzels to create a dessert that really does have a little bit of everything. You're going to fall in love in no time.
Every brownie is delicious, there's no arguing that. However, we all know that the combination of orange and chocolate is a match made in heaven so it's only right to include this recipe.
It's rich and flavorsome, but also refreshing. Serve this with your favorite vanilla ice cream, and watch the sunset.
Final Thoughts
If you were not sure what dessert you should make next, now you should have plenty of delectable ideas. Whether you are in the mood for a brownie or a cake, there is something here for everyone, and they are all delicious.
So, pick your favorite dessert, gather the ingredients, and get baking! You will be surprised by how easy all these desserts are, so don't let the titles intimidate you.
It might take some time, but you can get some help, and things will be a breeze.
20 Best Jessica Holmes Recipes To Try Today
Course: Recipes
Directions
Pick a recipe from the list above
Click the recipe name and visit the website
Collect the ingredients and cook the food
Enjoy – don't forget to leave a review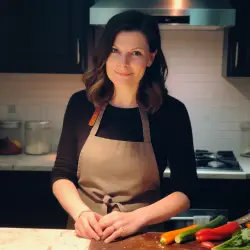 Latest posts by Barbara Hunt
(see all)