If you are in the mood for some delicious quiche, then you likely know that Paula Deen has some wonderful creations up her sleeve.
While she is mainly known for her Southern cooking, quiches are also a part of her culinary delights.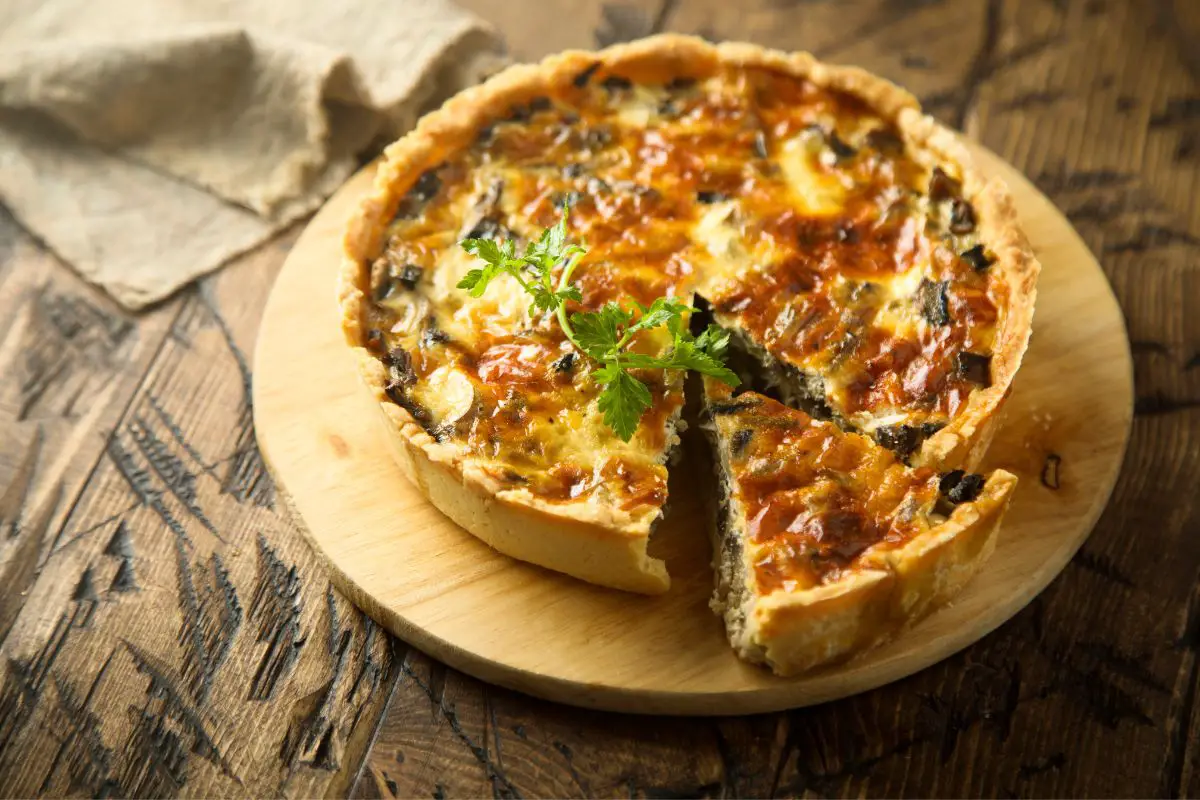 In fact, she has got quite a few quiche recipes that you can make at home. They include scrumptious cheeses along with ingredients such as ham, broccoli, and asparagus.
If you are looking for inspiration when it comes to Paula Deen quiches, then look no further. In this article, we shall be taking a look at 6 of the best Paula Deen quiche recipes to try today (see also "Amazing Paula Deen Pound Cake Recipes").
So, what are you waiting for? Let's get to it!
Who Is Paula Deen?
Paula Deen is a cook, television personality, and author. She owns several restaurants along with her two sons, and is often referred to as the 'Queen of Southern Cooking'.
Her food is known to be comforting and family oriented, rather than for those who are health conscious. Having said that, her recipes are adaptable and can be reworked to suit your own needs.
Quiche Flavor Profile
Before we get on to the Paula Deen quiche recipes, let's take a look at the flavor profile of a quiche. If you have never had a taste of quiche before, then you are in for a real treat.
To put it simply, a quiche is known as a savory tart. This is because essentially it has a custard-like filling made using cream and beaten eggs inside an edible casing usually made of pastry.
The fillings are then added to create the main bulk of the flavors. One popular ingredient of a quiche is cheese. However, some other popular ingredients include spinach, tomatoes, and mushrooms.
Some people describe a quiche as being an omelet that has been put into a pastry casing. This is due to the cheesy egg content with extra fillings like veggies.
The texture of the quiche is soft, creamy, and light, yet the fillings can also add a different texture and mouthfeel entirely. The casing is the hardest part, yet the pastry is still soft.
The quiche itself is a European dish, first originated in Germany and then enhanced in France to what you see today.
6 Best Paula Deen Quiche Recipes
Here are 6 of the best Paula Deen quiche recipes for you to try today:
While this is a modified Paula Deen recipe, we just had to include it. It includes using thawed frozen hash browns as the base, which gives the quiche a delicious crunch.
It can also be served as a late morning breakfast or a brunch.
Another really good thing about this recipe is that you can substitute the ingredients. For example, if you do not want to use ham, then you can use bacon instead.
The overall flavor is salty yet creamy, with a hint of warmth from the ground black pepper.
Using milk for the quiche custard lets the butter do the talking when it comes to making it creamy. There is no need to use heavy cream in this recipe.
When it comes to Paula Deen quiche recipes, the spinach and bacon combination is most certainly the favorite.
Not only is it really tasty to eat, but it is also very easy to make. In fact, all you need is a premade pie base and the ingredients to go inside it.
You can also remove the cheese entirely from this recipe too. If you do, why not think about adding the likes of zucchini and tomatoes? It will be a much healthier option, and no less tasty.
Overall the quiche will take 20 minutes to put together and bake in the oven. Just remember to let it rest for at least another 20 minutes when it comes out of the oven. This ensures that it is ready to be sliced and eaten.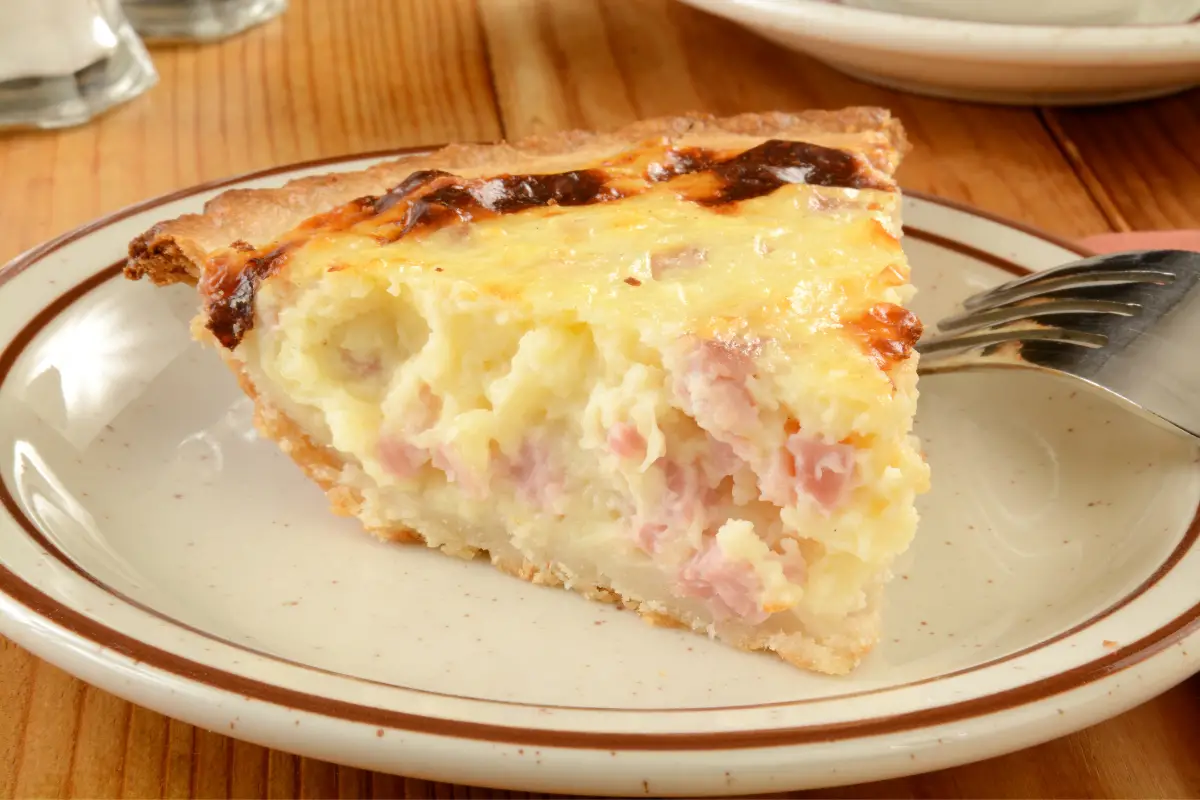 What do you do when you have got some leftover ham that needs to be eaten and a few potatoes to hand? Well, you make this delicious Paula Deen quiche of course!
When choosing the ham to go into this quiche, opt for something that is not too salty.
You will also need to shred two cups worth of potatoes, as well as add gouda cheese for smokiness and cheddar cheese for a strong flavor (Also check out Paula Deen's Cheese Pie Recipes).
The paprika, pepper, and chives add a deliciously herby and spicy taste that runs through the quiche custard.
Just do not forget the red bell peppers which add a sweet flavor that balances out the slight saltiness of the ham.
It will take around 30 minutes to prep and make overall. Just make sure that once you insert a toothpick it comes out looking clean, otherwise, it needs to be left in the oven for a few more minutes.
Another crowd-pleaser when it comes to Paula Deen's quiche recipes is this delightful broccoli and cheddar cheese quiche (Also check out Amazing Paula Deen Broccoli Casserole Recipes). However, be ready for some thick ingredients!
It includes the likes of heavy whipping cream, as well as shredded sharp-flavored cheddar cheese.
If you would prefer, you can substitute the heavy whipping cream for milk, though you may need to experiment with how much to determine the end result.
Overall it takes up to 50 minutes to prep and bake. You will need to add some extra cheese on top of the quiche and bake it for a further 10 minutes.
For something a little different, you might want to try to make Paula Deen's crab and asparagus quiche cupcakes (Also check out Amazing Paula Deen Crab Cake Recipes).
Apart from the prep of the ingredients, the mini quiches will take around 30 minutes to properly bake in the oven.
They are great for family get-togethers and parties, rather than as something you make for lunch.
Do remember that once you remove these from the cupcake tin you will want to pat away any moisture with a paper towel to avoid the quiches from turning into a soggy mess.
And lastly, we thought we would feature this wonderful recipe taken from Paula Deen's book which is dedicated to helping kids cook. For that reason, the recipe for this quiche is very easy to make.
Plus, the favors are very simple too in order to make them palatable for children.
You will not find any seasoning here, or weird flavors either. Instead, it involves only 5 ingredients. They are sausage, a pie crust, sharp cheddar cheese that has been grated, 3 regular eggs, and half-and-half.
This is a great quiche to make if you have children who need a quick lunch, or if they tend to be fussy eaters. They will love this wonderful quiche.
While it is not the most healthy, balance it out by putting some fresh salad on the side, or complete the meal by including pieces of fresh fruit for dessert (Also check out Best Paula Deen Corn Salad Recipes).
Final Thoughts
As you can see, there are many amazing Paula Deen quiche recipes to try(see also: 7 Amazing Paula Deen Crock Pot Macaroni And Cheese Recipes To Try Today). From using sausage and broccoli to the more unusual asparagus and crab, there really is something for everyone.
For this reason, which Paula Deen quiche recipe are you hoping to make today?
Frequently Asked Questions
Is It Okay To Use Milk In A Quiche In Place Of Heavy Cream?
Yes, you can use milk in the quiche custard rather than using heavy cream.

While heavy cream includes lots of fat which help to make the quiche rich and light, milk can also provide a similar texture.

Milk has much less fat and is a healthier option compared to heavy cream.
Is There A Trick To Making Sure You Do Not End Up With A Soggy Bottom On A Quiche Pie Crust?
Yes, if you use weights on your quiche pie crust when it goes into the oven, then you can reduce the possibility of having a soggy bottom.

You can buy baking beans, or just use uncooked, dry rice. Place them on top of the quiche crust and put them inside the oven to cook.
Do You Need To Cook The Veggies First Before Adding Them To A Quiche Custard?
Yes, always cook the veggies first before adding them to the quiche custard.

The veggies will take much longer to cook than the custard base of the quiche, so you will always need to pre-cook them first.

Otherwise, you may end up with semi-raw veggies floating inside the custard of the quiche.
Can You Cut A Quiche Straight Out Of The Oven?
When you first take your homemade quiche out of the oven, always be patient. While the quiche is still warm it will continue its cooking process.

You may notice that the exterior of the quiche will cool down first.

After around 10 to 20 minutes you can cut the quiche. This allows the quiche to be at its optimal temperature to allow it to be cut properly.
6 Best Paula Deen Quiche Recipes To Try Today
Course: Recipes
Directions
Pick a recipe from the list above
Click the recipe name and visit the website
Collect the ingredients and cook the food
Enjoy – don't forget to leave a review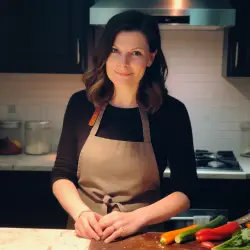 Latest posts by Barbara Hunt
(see all)