The world is filled with culinary masters, inclusive of all ages, genders and ethnicities, and as there are so many famous chefs, trying to pick your favorite can be quite a task.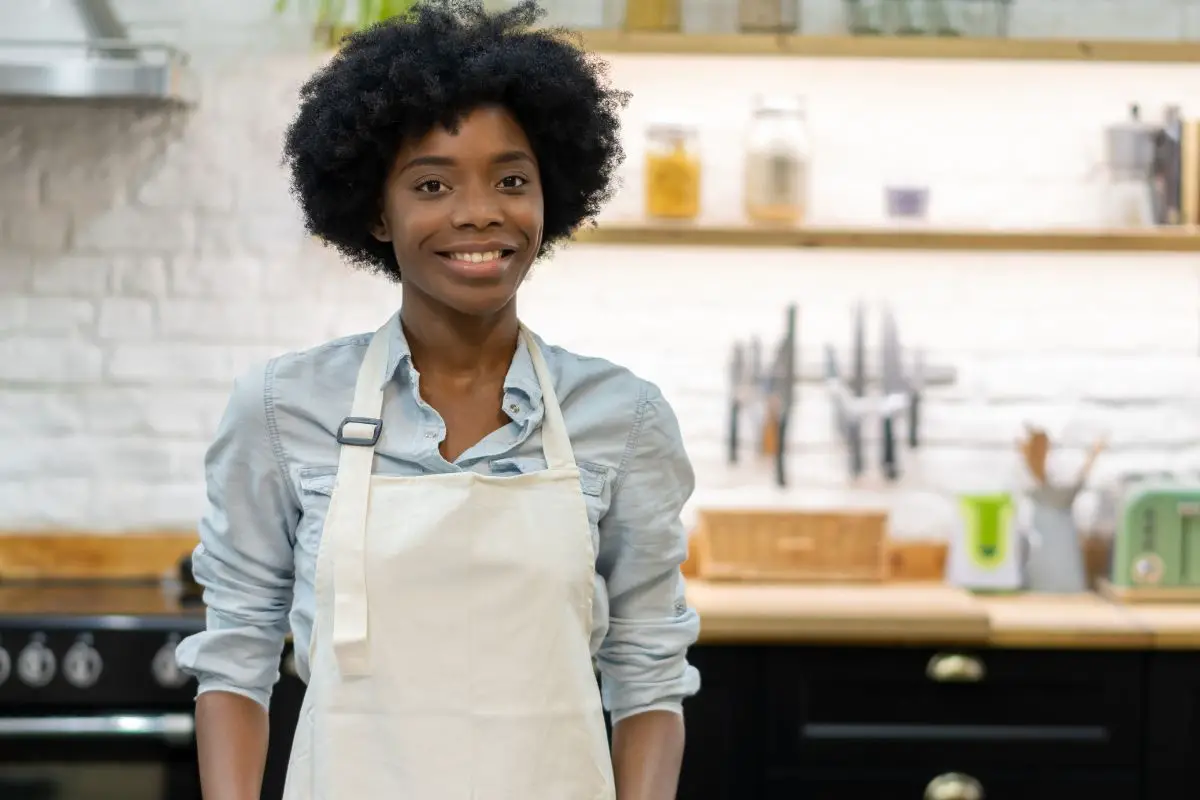 Choosing the best famous black female chef is no exception to this! 
Fortunately though, we've done the hard work for you. We've written this comprehensive list for the best famous black female chefs we absolutely adore (see also: 6 Female Below Deck Chefs We Adore)- and we know you're bound to agree! 
So, if you're itching to know who makes our list – then read on and get your questions answered! 
Without further ado, let's dive into our list. We hope you enjoy it. 
1. Sam Davis-Allonce
We kick off our list with a chef who has appeared plenty of times on our screens. If you're someone that enjoys watching the Food Network or the Daily Show – then you're certain to recognize her. 
Sam is a Jamaican-American chef and an entrepreneur, who was not always primarily focused on food.
She actually started out as a clinical researcher for cancer, but as time progressed, she began to find her career path in the world of food.
Life in the kitchen started small, but she quickly advanced. Prior to her own ventures, she was the Chef De Cuisine in the Henry At Life Hotel.
Today, she owns and operates a catering business known as Savor By Sam which is based in New York City, and has her own hot sauce line called Hot and Spicy. Truly a versatile chef and definitely one of the best out there! 
2. Carla Hall
Born in Nashville, Tennessee, Carla's humble beginnings would blossom and explode into becoming one of the world's Top Chefs – and we mean that figuratively and literally, as she starred in the show "Top Chef" and was invited back to "Top Chef: All Stars". 
Carla has had a very varied career, trying her hand at everything from accountancy to runway model and eventually a famous chef, television personality and even a motivational speaker. 
Indeed, many of you may recognize Carla as the host of The View and her own podcast called Say Yes! 
In terms of her cooking style, she's probably best known for her fondness for soul cooking and her philosophy of cooking with love – which she makes very clear in three of her cookbooks, and indeed on her media platforms. 
3. Tiffany Derry 
Next up on our list, we have Tiffany Derry, who grew up in Dallas, Texas and whose food inspiration was heavily influenced by her surroundings.
She is very much appreciative of farm-to-table eating and this is certainly shown through her cooking to this day.
She actually began her career in the hospitality industry as young as 15, where she was a server at the IHOP, which eventually saw her achieve managerial status.
However, Tiffany learned a lot about cooking by traveling all over the world.
Upon her return to the United States, she entered Top Chef's seventh season which saw her finish fifth, and it took only one year after the show for her to own and operate Private/Social in Dallas. 
Nowadays, along with her business partner Tom Foley, she co-owns a hospitality group known as T2D Concepts, which runs both of her restaurants; Roots Southern Table and Roots Chicken Shak (along with her spice line called 'Shef Tiffany). 
Tiffany has also made several television appearances including Bar Rescue, Hungry Investors and Foodfighters to name a few! 
4. Chaya Fletcher
Chaya Fletcher is a chef who has a huge passion for education, cooking and African-American culture. Indeed, she continues to teach young students the culinary arts in Public Schools in her hometown of Oklahoma City. 
In 2010, Chaya's entrepreneurial career began as she opened her first restaurant called Urban Roots.
Five years later, this building was sold and the restaurant shut down, but it took little time for her second restaurant to open. 
From both a cooking and business perspective, Chaya has made huge strides in success and beaten all of the odds.
Unlike many other chefs, she continued to push on for more and more success despite needing to move premises and open a different restaurant. 
Kindred Spirits opened its doors in her hometown and its focus, culture and direction are all inspired from Chaya's loves and passions which we spoke of earlier.
These are what make Chaya unique in her field, but so is her desire to provide customers with comfort food.
If you ever have a chance to visit Oklahoma City, be sure to look up her restaurant for some amazing meals – you won't regret it!
5. Tirzah Love 
Tirzah has a very admirable philosophy with her career. She firmly believes that if you do what you love, you will never work a day in your life.
This is likely why she decided to shift from the corporate world to pursue her dreams in food.
Her success came from relatively humble beginnings from a personal blog, but it quickly evolved into a huge catering service – but she never forgets to use her media platforms to teach her customers and followers about the benefits of GMO-free foods. 
Indeed, Love is very keen to inform others about the importance of real ingredients and understanding exactly what goes into your food.
As a result, she actually runs plenty of adult cooking classes and cooking parties which are designed just for kids.
Love's catering company is called Tirzah Catering and, along with catering services that you would expect, they are also the body that runs these classes we mentioned. Definitely worth thinking about if you're interested. 
6. Kelis
You're probably thinking to yourself – isn't Kelis the singer of Milkshake? Well, you'd be right. Along with being the Grammy-nominated voice of that 2003 hit song, she's highly skilled and trained in the chef trade.
Her success with cooking came shortly after her graduation from Le Cordon Bleu, where she launched her line of gourmet sauces, known as Bounty And Fall.
This was likely the reason why she was offered the host of Saucy And Sweet on The Food Network! 
Things continued to look up for Kelis though.
The same year of her appearance on television, Kelis opened a food truck for the South By Southwest music festival which incorporates several styles like Puerto Rican and African American cooking. 
And this stems from her heritage. But this amalgamation of inspirations has provided her customers with some top rated food that continues to gain popularity. 
While Kelis may have originally been known for her work in the music industry, she is certainly making a huge name for herself specifically in the world of the culinary arts now, and for many, she is their favorite chef!
7. Kardea Brown
Kardea Brown is a chef from South Carolina, and like some other chefs on our list, she changed her career to pursue her passion and her goals. Originally, Kardea was a social worker in her hometown of Charleston! 
Much of Kardea's cooking style and inspiration comes from her Gullah ancestry, and this saw a lot of success when she opened the New Gullah Supper Club which offered locally sourced Gullah-style dishes. 
Many people will recognize Kardea as the host of Delicious Miss Brown on The Food Network, but what you might not know is that she was actually turned down when she first auditioned for a show. 
The show is filmed on Edisto Island and this has a rich history with the African slave trade. Indeed, Kardea's third-great-grandmother is known for being the last owner of the slave-built home; The Hutchinson House. 
Kardea has been helping with the building's restoration in the interest of history and her family's connection to the island. 
Final Thoughts 
And that was our list. We hope you enjoyed all of our picks and you're able to choose your favorite black female chef(see also: 7 Female Korean Chefs We Adore)!
Remember, if you're hoping to try some of their dishes, be sure to check their website, social media or other platforms for more information.
Frequently Asked Questions 
We will now cover some of your most asked questions. We hope to answer them all.
Who Is The Most Famous Black Female Chef?
This is pretty difficult to answer because fame is in many ways subjective. However, arguably it's Kelis due to her previous fame in the music industry. 
Can I Visit These Chef's Restaurants? 
It's possible to visit and eat at some of these chef's restaurants. However, it's wise to visit their website or social media pages first and book ahead of time to avoid disappointment. 
Where Can I Find Out More About These Chefs? 
Many of these chefs have their own television shows, some of which are on The Food Network. So, you could either head over The Food Network or visit their websites respectively.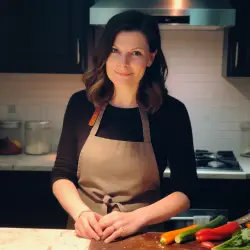 Latest posts by Barbara Hunt
(see all)