Below Deck tells the story of a superyacht crew and their lives on the boat during charter season. With a rotating cast over the years and numerous spin-offs, we've noticed many chefs come and go.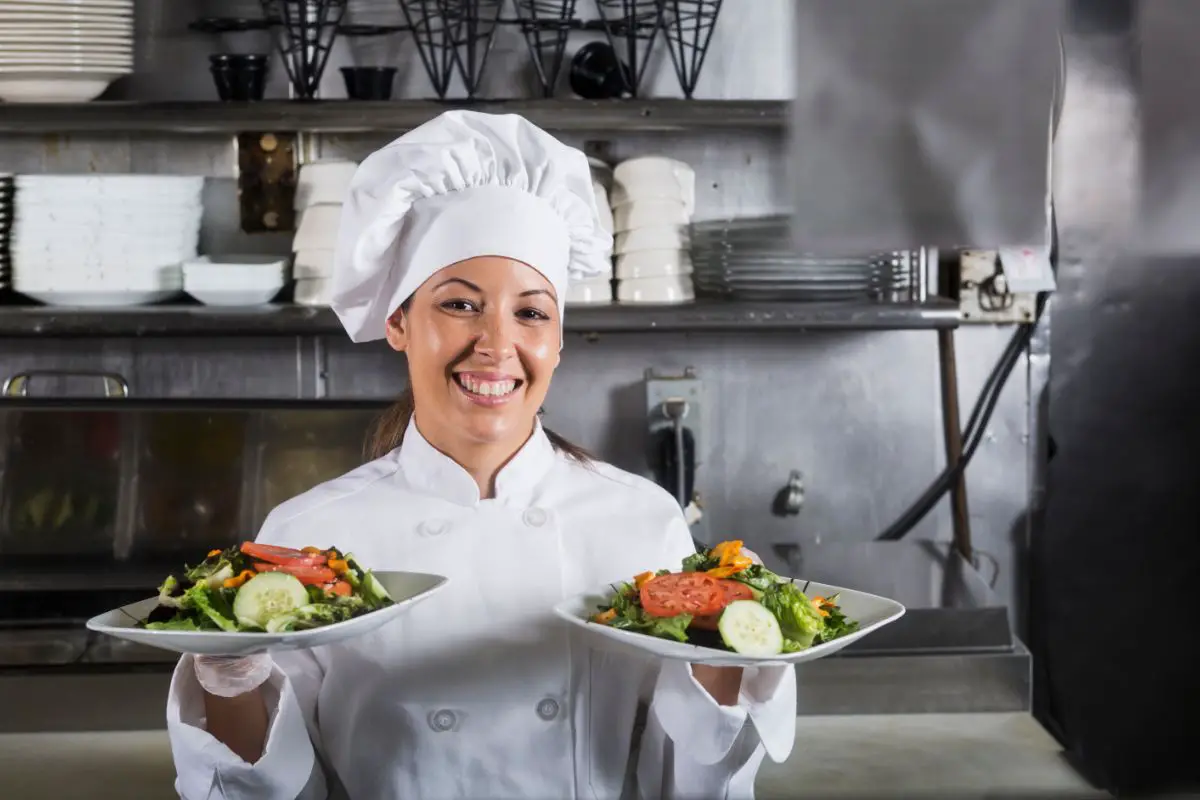 As a superyacht, the boat offers dishes that will distract from the rest of the crew's drama. 
We'll be taking a close look at all 6 of the current and past seasons of female chefs that we adore on the boat. In order of who started on the show first, we'll introduce you to the female Below Deck chefs we adore. 
1. Mila Kolomeitseva
Mila Kolomeitseva was the first female chef to appear in Below Deck and its spin-offs, having a short tenure in the fourth season of Below Deck Mediterranean. 
She studied at Le Cordon Bleu in Paris. She specialized in preparing French and Mediterranean cuisine in this renowned culinary school.
After graduating, she went to work as a private chef for a smaller boat, but she was quick to dive into Below Deck.
However, many of the other crew members of that season were suspicious of her credentials. After all, Mila, despite being the first female chef to appear in the franchise, is also regarded as one of the worst.
She was fired by Captain Sandy after only five episodes, after attempting to serve Old El Paso nachos to the charter guests. 
She was quickly fired after this incident and temporarily replaced by the crew's 3rd stewardess, Anastasia Surmava.
However, she wouldn't be the chef for long until they found Mila's replacement, the original Below Deck chef, Ben Robinson.
While many believe Mila was an industry plant, Ben simply believed she bit off more than she could chew when she took the job. Since Below Deck, no one knows what she's doing now.
Mila has no known social media, and it was last reported that she was living and working in Monaco. 
2. Anastasia Surmava
Anastasia first appeared in the fourth season of Below Deck Mediterranean, where she was the third stew on the ship.
Before this, she had worked on a few smaller boats as a chef but wanted to try something new as the third stewardess.
However, when Mila Kolomeitseva was fired that season, Anastasia briefly stepped up to the role. She was the ship's chef for several charters, but she was under a lot of pressure.
It didn't help that Anastasia had limited experience as a chef on a superyacht. While Captain Sandy admired her attitude to step in, she was less than impressed with her ego.
Overall, Anastasia has been praised for going a step above. Still, she was happy to pass the role on to a more experienced chef.
So, when Ben Robinson stepped in for the rest of the season, she was happy to return to her third stew role.
Nowadays, Anastasia doesn't appear to be working on superyachts anymore and returned to her hometown, where she is now married and with a child.
With Hannah, the chief stewardess, they run Ocean International Training Academy, which runs courses for aspiring stewards, stewardesses, and deckhands. 
3. Rachel Hargrove
Rachel Hargrove was the first female chef to appear in the main series of Below Deck, where she has been serving since the eighth season. 
Originally, Rachel came from Tampa, and while she is mostly self-taught, she eventually attended the Culinary Institute of America.
After this, she had an apprenticeship at the Michelin-starred Quatro Passi restaurant in Nerano, Italy. Over the years, she traveled to Thailand, Japan, India, and Italy to gain more culinary experience to become a cosmopolitan yacht chef.
There's no doubt that Rachel is one of the most talented chefs on the show, having been praised by Captain Lee as the best chef he's ever had.
Many fans have agreed with this assessment, and it's known that she's a professional in the kitchen who'll stand her ground.
Unfortunately, she has revealed that she won't be remaining on Below Deck in the eleventh season, having chosen to quit during the show's tenth season.
After having a Twitter beef with the Southern Charm star Austen Kroll, she spoke to the bosses at Bravo about the argument.
However, she was less than impressed with their response and chose to stop working with them after this.
According to Instagram, she hasn't let being on the show ruin her superyacht experience and continues working as a chef. 
4. Natasha De Bourg
Natasha De Bourg was born in Trinidad but chose to escape a difficult childhood and troubled marriage to attend culinary school in Europe.
Once she finished school, she would work in Michelin-star restaurants and as an executive chef in France. 
Eventually, she turned to a career in yachting. She became the Below Deck Sailing Yacht chef in the show's second season.
However, she only served in the second season and was known for her clashes with the chief stewardess: Daisy Kelliher. 
Many fans of Sailing Yacht enjoyed how animated Natasha was when talking about Trinidadian recipes. However, despite leaving Below Deck Sailing Yacht, Natasha plans to continue her career with her own cooking show.
With a passion for different cuisines, Natasha hosts Cooking with the Classy Chef, where she prepares dishes for celebrity guests and talks to them about their lives.
She has also worked on her own Talk series, Tacos, and Tequila: Talk Trauma. Constantly looking for the next adventure, no one knows what Natasha will do next. 
5. Ileisha Dell
Ileisha Dell is the latest female chef appearing on Below Deck Sailing Yacht, debuting in the show's fourth season. 
Originally, Ileisha hailed from a small beach town on the eastern coast of Australia until she graduated from Le Chef College. She worked her way into Sydney's most prestigious kitchens.
While initially beginning her career as a pastry chef, she has also worked as a prep chef for Matt Moran's cooking show.
For seventeen years, she's worked in various restaurants and as a private chef for some of Sydney's famous households.
She first began her yachting career when she accompanied one of the families as they sailed across the Mediterranean for two years.
Since 2014, she has continued working as a yacht chef, as she can travel the world while continuing her passion for cooking.
We don't know how well she performs as a chef on Below Deck Sailing Yacht, but with seventeen years of experience, she should have no problems diving in. 
6. Jessica Condy
Below Deck Adventure is the latest in a long line of Below Deck spin-offs. It currently only has one season, where we're introduced to chef Jessica Condy. 
Originally from South Africa, Jessica Condy grew up in a household where food was pivotal.
Inspired by her Spanish-Italian grandmother, she would hang out in the kitchen until beginning her cooking journey when she was 12.
She studied marketing and finance in college but decided that was not the path she wanted to take.
Instead of working in the corporate world, she studied at Ireland's Ballymaloe Cookery School and the Institute for Integrative Nutrition in New York.
Despite working as a holistic health coach, she wanted to continue traveling. Instead of settling down at a traditional restaurant, she decided to work as a chef on yachts.
Since 2009, she has traveled around the world and runs a tight ship.
She holds her food to a high standard, and because of that, other crew members are intimidated to enter the galley.
Overall, she runs a tight ship and gets frustrated with the other crew members, as the galley is her terrain. 
So far, it appears that Jess can be difficult to work with, which puts her at odds with Captain Kerry Tetheridge and chief stew Faye Clark.
Final Thoughts
Below Deck has had no shortage of female chefs with vastly different personalities. There is much more to come in the future, but these six female Below Deck chefs have shown themselves to have different experiences.
While not all of these chefs are as good as one another, over the years, they've focused on bringing in more trained chefs than ever before. After all, cooking for a superyacht differs from cooking on any other type of boat. 
If you'd like to know more about female chefs, consider checking out our other posts. Regardless of age or nationality, we have plenty of articles that will tell you more about the amazing female chefs who work in the industry.
Frequently Asked Questions
How Much Does The Below Deck Cast Get Paid?
The chefs on Below Deck make roughly $7000 – $10,000 a month, while deckhands make roughly $3500 – $4500 a month. The chief steward makes $5500 – $6000 while the second and third stews make $5,000 per month.

They are then given expensive tips from guests. 
Are The Tips On Below Deck Real?
Each charter has the guests give the crew a tip. Each member usually receives over $2000 as a tip, while anything less than $1000 is considered a poor tip.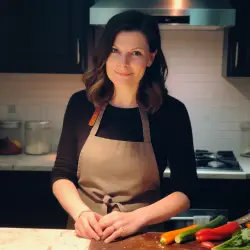 Latest posts by Barbara Hunt
(see all)