Alongside its marathons, bars, and incredibly strong and historic art culture, Boston is also a city beloved and well-known for its many unique and delicious cuisines.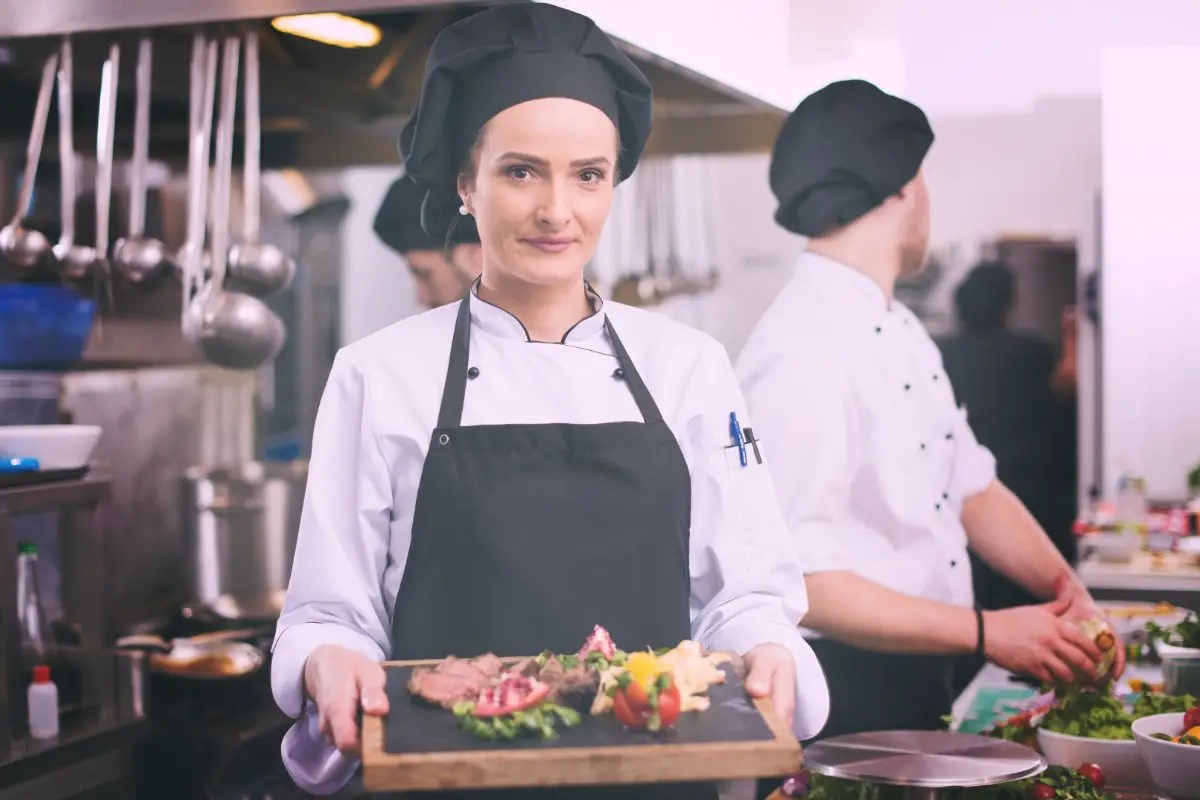 From the fried clam platter to the classic Boston baked beans, this capital city loves to put its own personal spin on specific foods and classic meals to elevate their taste and texture. 
With a rich food culture also comes a collection of expert chefs who are capable of making these local cuisines that have grown into national popularity, and while there are plenty of well-known male chefs who have hailed from Boston including Guy Fieri and Ming Tsai, there are also plenty of female chefs who have also made a name for themselves in the Boston area.
Let's take a look at 7 of these female chefs right here so that you can look up some of their own delicious recipes for yourself, or even visit one of their Boston restaurants.
1. Lydia Shire
After Lydia Shire impressed her professors with her magnificent teaching skills and expertise while at the Le Cordon Bleu cooking school in London, she went on to gradually rise in popularity when she returned to Boston and moved between multiple different kitchens until she eventually opened her first solo project, BIBA, in 1989.
In her current restaurant, Scampo, she has been serving up Italian-inspired Mediterranean dishes for over 13 years, and it doesn't look like she's ready to hang up the apron any time soon. 
Her most famous recipes, and the ones that she has perfected over the years that she has been a professional cook, include her delightful roasted beet and toasted walnut salad, bitesize lobster popovers, and butterscotch sauce which uses a mixture of condensed milk and cultured butter to make it as light and creamy as possible. 
2. Tiffani Faison
Tiffani Faison has won and been nominated for so many awards throughout her professional cooking career, it's hard to know where to even start, but most people might recognize her face from the very first season of the hit cooking show Top Chef where she showed viewers how to make her now famous giardiniera dish. 
While she has opened several kitchens and schools throughout Boston, including her extremely popular Orfano school where she made it her mission to emphasize the underappreciated role of women in Italian cooking, she now has her sights set on opening the long-awaited Tenderoni's.
This classic pizza and grinder shop can be found in High Street Place, and Faison has discussed in interviews how she plans this to be a place where people can try some of her most popular cuisines, and even learn how to prepare some of them themselves, which is never a bad thing if you end up falling in love with the taste. 
3. Joanne Chang
When Joanne Chang first decided to present some of the food she had been perfecting for several years for the people of Boston back in the 90s, she was shocked to find that there were only four to five big restaurants in the entire city at the time that stood out as being unique and popular. 
Chang made it her mission to change this and to make food a much more important and prominent part of Boston culture, and she certainly succeeded as she quickly rose through the ranks throughout the kitchens with her third job being a chef working under the incredibly popular and inspirational Jody Adams, another Boston legend. 
While she is dedicated to preparing the very best food possible for her customers and has spent her whole life perfecting her personal dishes such as her fluffy quick puff pastries and famous creamy egg sandwich, she has also talked extensively about how she aims to make cooking environments fairer and friendlier than they used to be too. 
4. Barbara Lynch
Not only has Barbra Lynch been recognised as one of the most influential and inspirational chefs in the world by Times magazine, but she is also a multi-time winner of the James Beard award, and this is due to her very long and experienced career which has seen Lynch travel around the world to learn the best ways to make specific Italian recipes which were then replicated in the kitchens of Boston. 
While Lynch has been a very prominent figure in the kitchen since her teen years, it was in her 20s that her interest in Italian food began to peak which saw her traveling to the country for herself to understand how such flavorful and memorable tastes were being created, and how she could make them for herself while also putting her own personal spin on them. 
Nowadays, Lynch is one of the most famous names in terms of cooking not just in Boston, but across the world, having seven venues and being the owner of Sportello Boston which is definitely a contender for being the most popular Italian-inspired restaurant in the entire city. 
5. Jody Adams
It's virtually impossible to talk about female chefs in Boston, or really the food scene in Boston at all, without bringing up Jody Adams, one of the most beloved and well-known chefs across the city whose recipes have become admired and replicated by so many Boston households. 
She is most famous for her Rialto restaurant which ran for a staggering 22 years until she stepped down from her position in 2016.
While the Italian restaurant may be gone now, its legacy certainly hasn't been forgotten, with some of the most popular dishes such as her fresh tomato salsa and grilled pineapple with rum and lime-ginger syrup becoming fan favorites that could still be made relatively easily at home. 
She is the winner of multiple James Beard Awards, and as of the closing of Rialto, she has been working to help fight hunger across the city of Boston by contributing to The Greater Boston Food Bank.
6. Karen Akunowicz
While Fox & the Knife may be Karen Akunowciz's first solo project, she's already made quite the name for herself in Boston's South End as the queen of Italian wine recipes, something she perfected when learning her craft in the bright and glamorous city of Modena in Italy. 
Her twice-cooked lamb belly stir fry, and lamb ragu with white rice are just a few of the recipes Akunowicz has become synonymous with, and while she does enjoy making authentic Italian dishes, she is also well known for offering easy-to-make meat-based recipes which are full of flavor and perfect for enjoying as an afternoon snack, or even to during a break at work. 
If you pay a visit to Fox & the Knife, and find that you can't get enough of Akunowciz's rich and meaty dishes and want to whip up a few for yourself, the good news is she has written plenty of cookbooks packed full of exciting dishes that are designed to be easy to make and that only require a handful of ingredients. 
7. Kristen Kish
A lot of the names on this list are women who have been cooking up delicious meals for the people of Boston for quite a few years and are considered legends in their own right, but one much younger chef who has been receiving praise from her peers, many of whom have also been her mentors, is Kristen Kish. 
She was actually the winner of the tenth season of Top Chef, and right after this, she went on to make appearances on several other very well-known cooking shows such as Fast Foodies, along with being the co-host of Iron Chef: Quest for an Iron Legend. 
Whenever she made an appearance on TV, she stole the show with her recipes which would often include a medley of ingredients that many people would never even think to put together. 
Beet, nectarine, crunchy seeds, and blue cheese are just a few of the tasty ingredients that Kish loves to use in her dishes, and while she is currently still in training and potentially planning to travel across the world, she's made it clear that she intends to return back to Boston to open up her own restaurant so that we can all enjoy these fantastic recipes for ourselves. 
Summary
All these women have played their part not only in elevating the prominence of Boston when it comes to food and unique recipes, but also advocating the role of women in the previously male-dominated cooking industry, inspiring so many young girls and women to pursue their dreams of serving up some of their own personal mouthwatering meals to the city of Boston. 
Even if some of these influential women have stopped working in restaurants, or if their kitchen has closed down due to retirement, all of them have published their own cooking books packed full of ideas on how to make your next favorite recipe. 
Therefore, even if you've missed the chance to try a meal from the chef themselves, it's not too late to grab one of their books to get a taste of these incredible cuisines for yourself.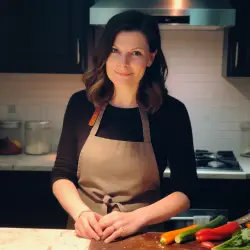 Latest posts by Barbara Hunt
(see all)