From its world-famous pizzas to the signature style hot dogs, if there's one city that knows how to put its own unique spin on a recipe, it's Chicago, and while it may be most well known for its music and theater scene, food has arguably been just as important when it comes to defining the city and making it what it is today.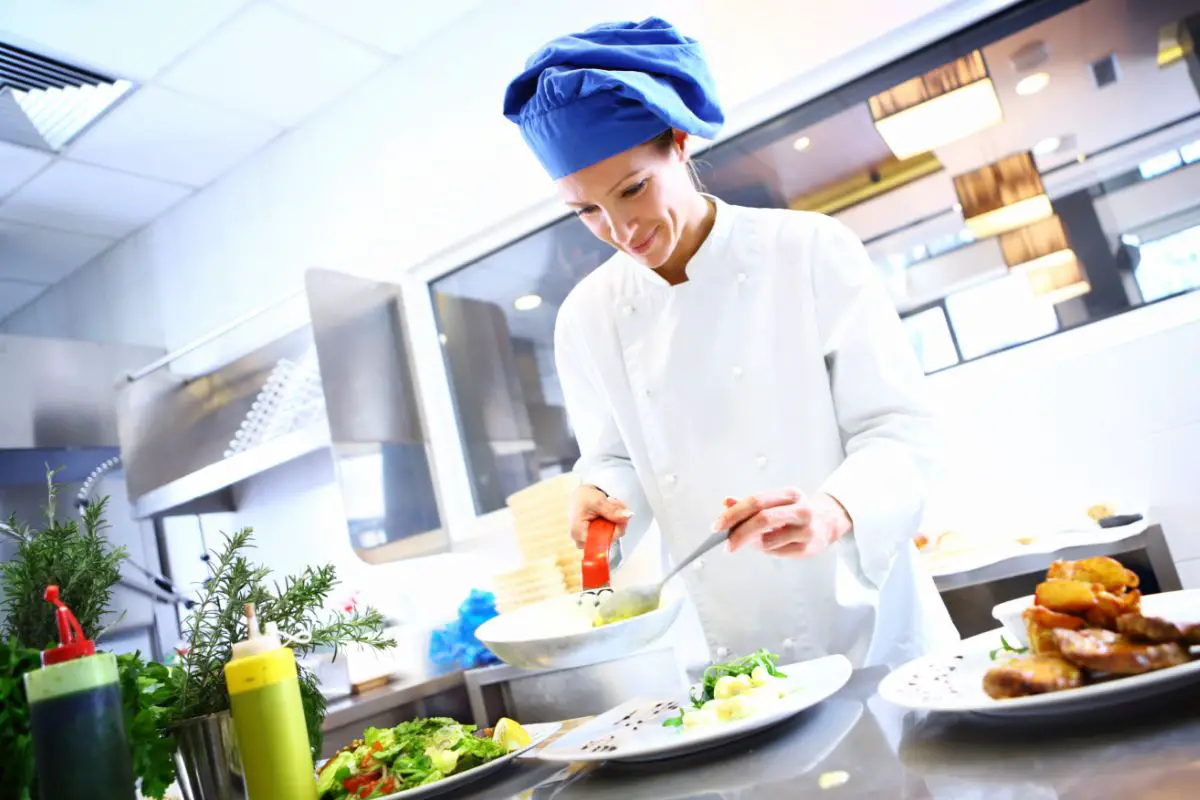 Of course, a lot of the tasty cuisines and recipes that come out of Chicago are first thought of by the wonderful chefs, many of whom are women who have made a name for themselves creating and serving some of the most popular and delicious dishes in Chicago, while also putting their own personal alterations on these recipes to help them stand out from the rest. 
Today, we're going to take a look at 7 of these amazing female Chicago chefs (see also: Top Chefs In Seattle We Adore)who have proven to be a huge inspiration to young women and aspiring chefs across the city, and even across the world since many of them have become internationally famous. 
1. Stephanie Izard
Not only has Stephanie Izard become a regular face on cooking tv shows, including Pie in the Sky and Chicken Challenge, but she is also very well known for many of her Asian-inspired dishes which blend together a medley of ingredients hailing from Korea, China, Thailand, and many other Asian countries. 
If you ever flick through the pages of one of her many cookbooks, you will quickly realize that Stephanie doesn't just limit herself to preparing afternoon or evening options, but also delicious breakfast meals too, such as her now world-famous scallion pancakes which add a hint of spice to an otherwise fairly neutral and plain breakfast snack. 
With that being said though, by far her most famous recipe is the chili crunch Hong Kong chicken & sweet potato noodle salad which manages to be nutritious, delicious, and incredibly lightweight, all while being packed full of a mixture of unique ingredients to create an explosion of authentic flavor. 
2. Zoe Schor
Building a career as a professional chef certainly hasn't been easy for Zoe Schor, specifically because she is allergic to nuts of all kinds which forced her to have to leave behind any ideas of preparing tasty bite-size treats and nutty desserts for her aspiring customers. 
Nevertheless, she didn't let this stop her, and after graduating from cooking school and blowing her professors away with her expertise in the kitchen at such a young age, she soon went on to open Split-Rail, a Chicago-based restaurant that is 100% nut-free. 
She is admired for both her meaty dishes, and her cocktails which tend to include splashes of multiple different drinks and sweeteners to make them as delightful as possible, and if there was one dish that Zoe has become synonymous with, it's definitely her baby octopus served with hot buffalo sauce with a creamy potato salad on the side. 
3. Gale Gand
It's hard to find anyone living in Chicago, or who has even just visited the bright and glamorous city, who doesn't know about Spritz Burger, a gourmet burger restaurant headed by the one and only Gale Gland, a pastry chef who also specializes in meat-based and even seafood dishes. 
While she has enjoyed an extensive cooking career which has seen her set up restaurants in New York and Cleveland, when she landed back in Chicago, she made it clear that she was ready to share her delightful dishes with the people of the city.
She has won a tremendous amount of accolades, and in 2014, she was even inducted into the Chicago Chefs Hall of Fame, and the American Academy of Chefs in 2018.
As if this wasn't enough, Gale Gland was even chosen by Julia Child herself back in 1996 to appear on two episodes of Baking with Julia, which gives you an idea of how long she's been cooking at a high level.
4. Amanda Rockman
Despite being one of, if not the most popular pastry chef in all of Chicago, Amanda Rockman only began getting interested in food after witnessing the massive and extravagant dinner parties her mother would throw when Amanda was still young. 
Seeing the chocolate fountain, small and sweet buttery cakes, and nutty cookies stirred a passion within Amanda, encouraging her to seek out her own path in professional cooking where she would become determined to make the best baked goods in the entire city, and for many people who have tried out the food on her menus, they would agree that she's very much achieved this goal. 
Her specialty dish is The Nico Torte, a salty and slightly sweet gooey cake full of nuts that lend it a very crunchy texture while still being incredibly soft to bite into.
While she specializes in baked goods and small dessert treats, she can also make some downright delicious meat dishes such as her unique chicken and dumplings recipe which is a lot spicier than what you're used to and is inspired by the types of recipes she would try during her younger years growing up in Texas. 
5. Beverly Kim
Before she opened her now incredibly well-known and beloved Chicago restaurant with her husband, Parachute, Beverly Kim was gradually making her name known in the cooking scene by working at multiple different spots, not just in Chicago, but across all of America. 
When she decided to test her cooking expertise against others by signing up for Top Chef in 2011, she ended up getting all the way to the finals, and while she didn't win, she certainly made herself known to chefs around the world, and just a year later, she was even asked to take over the Michelin-starred Bonsoiree in Chicago. 
Nowadays, you can find Kim working in her Parachute restaurant on Elston Avenue where she serves a whole range of very different and unique dishes, with some fan-favorites being the pork bossam which mixes a pork belly with cabbage hearts and perilla leaves, and her yukgaejang which is essentially a beef brisket soup mixed with some shiitake mushrooms. 
6. Carrie Nahabedian
Throughout her career, Carrie Nahabedian has traveled all across the world to several different countries in order to perfect her craft and pick up a few new recipes and cooking styles along the way, before then bringing everything she learned back to the city that started it all for her, Chicago. 
While it was still up and running, Nahabedian's NAHA restaurant, which ran for 18 years, earned a whopping seven Michelin stars, along with a James Beard Award, making it one of the most highly acclaimed and prestigious restaurants in the entire city. 
However, while she has already achieved a tremendous amount of success in her career, she's not planning to slow down any time soon.
At the moment, Carrie and her cousin are in the process of opening up another brand-new restaurant in Chicago.
If you take a look at one of her many cookbooks, you'll quickly realize that she specializes in just about anything.
From lamb kebab recipes that feature grilled peppers and onions, all the way to light and fluffy pastries stuffed with 3 different types of cheeses, there really is no end to what this inspirational female chef (see also: 8 Female Thai Chefs We Adore)can whip up. 
7. Sarah Grueneberg
Sarah Grueneberg states in her cookbooks that she realized her passion for Italian cuisine at a very young age when she and her mother would visit as many different restaurants as they could when living in Texas. 
Sarah quickly decided to pursue her passion of becoming a chef, and soon found herself working under Tony Mantuano who ran the immensely popular Italian restaurant Spiaggia. 
This is where she learned many of the recipes that she serves her customers today in her Chicago-based restaurant Monteverde, but rather than simply replicating a lot of the recipes, she will put her own personal spin on many of them to keep them fresh and unique. 
Even by simply taking a quick glance at the menu in Monteverde, it becomes apparent just how much Sarah loves making Italian cuisines, considering just how many mouthwatering ingredients are added to each and every dish. 
For example, the antipasto brassica salad is full of all types of greens including brussel sprouts, radicchio, and kohlrabi, but is made a little more crunchy thanks to the addition of rye breadcrumbs and pepperoncini vin. 
Summary
The rich and cultural city of Chicago is home to so many amazing chefs, many of these being women who have decided to pursue their passion for cooking specific dishes by feeding the people of Chicago through their restaurants and their cookbooks. 
The next time you're paying a visit to Chicago and are taking a break from admiring all the historical landmarks and seeing the live shows, make sure to relax and take a break at one of the popular restaurants owned by these famous and beloved popular chefs to get a taste of some of the finest cuisines the city has to offer.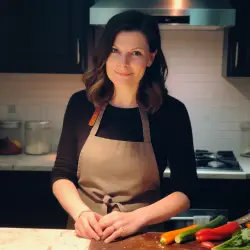 Latest posts by Barbara Hunt
(see all)