Seattle is a city known for its diverse and vibrant culinary scene. This coastal city is of course well known for being the home to Starbucks, the world leading coffee chain.
But, when it comes to food, it offers some of the best restaurants in the country. And, many of these restaurants are owned and run by females.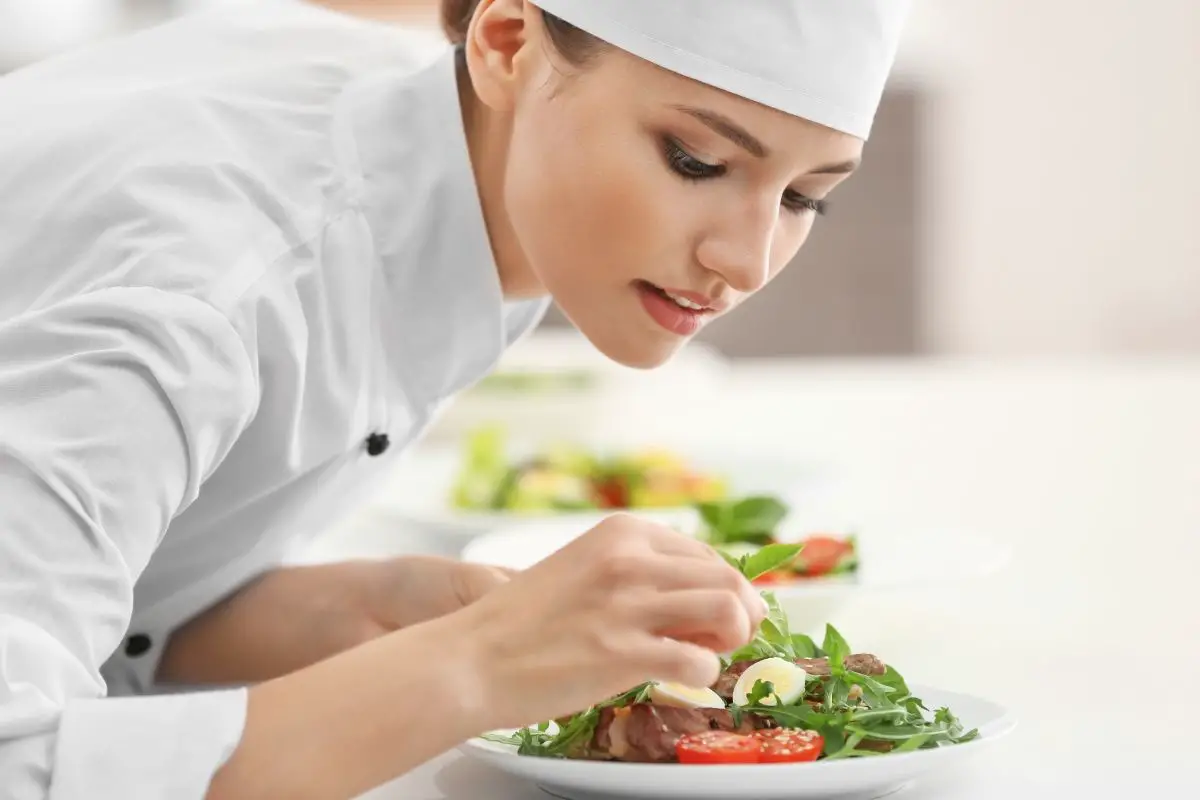 Many talented female chefs have been making a name for themselves in the city. They have started to redefine how cooking and eating is done in Seattle with innovative cooking ideas.
Yes, the culinary landscape has long been dominated by men but this is changing with many incredible female chefs taking the industry by storm.
Today, we are going to be looking at 5 female top chefs in Seattle that we adore.
We will discuss how each chef brings a uniqueness to what they do and link you to their social media pages and websites, so you can check them out for yourself.
Let's find out who some of the female chefs we adore in Seattle are (see also "Female YouTube Chefs We Adore")!
Winner of the James Beard best Chef Northwest 2008 award, Holly Smith is one of Seattle's most well-known chefs.
Growing up in Monkton, Maryland, Smith first studied political science before attending the Baltimore International Culinary College.
She has also completed an externship with Master Chef Peter Timmins in Ireland, before moving to Seattle in 1993 to work at the world renowned Dahlia Lounge. 
Opening Café Juanita in 2000, it has been a labor of love ever since. Here, she has been able to express her culinary passion, particularly that of Northern Italian cuisine, including the wine!
She is also dedicated to working with sustainable techniques and organics, providing a holistic approach for those dining at her establishment.
Although Smith is undoubtedly a success, she has stated that it has not been easy. Regarding self-promotion, she said "…bottom line, women are not as likely to be big self-promoters. We work really hard but are not as likely to shout to the world to 'look at me, look at me' than the guys, for better or for worse."
Luckily, women like Holly Smith are turning the tides on this male dominated industry and are inspiring new generations to shine.
When not busy being a world class and highly respected chef, Maria Hines is busy rock climbing.
She has earned a James Beard Best Chef Northwest 2009 award and made appearances in TV shows, such as The Martha Stewart Show, Food Network's Iron Chef America, and Top Chef Masters | Kitchen Tour on Bravo TV.
Hines is also the proud owner of Maria Hines Restaurants. In this "chain" are Golden Beetle, Agrodolce, and Tilth.
According to Hines, her interest in the culinary world began thanks to Fay Nakanishi, a former Executive Chef at Croce's in San Diego.
Like Nakanishi, Hines is now inspiring new generations of female chefs to conquer the culinary market! 
Hines has enjoyed success worldwide, but now calls Seattle home. Her motivation and drive has never been an issue, which is evident by her almost 30-year successful career.
Like many of Seattle's finest chefs, Hines gets her ingredients and products from seasonal, sustainable, and local sources.
Oh, and she LOVES mushrooms and shellfish, so you will be in luck if you share this love at her restaurants. 
Chef, Restaurateur, Artist, and Author, Renee Erickson is one of the most inspiring women in Seattle.
Although celebrated in these different fields, she is perhaps best known for focusing on fresh, local ingredients and for her innovative approach to Pacific Northwest cuisine. 
A Seattle native, Erickson began her culinary career after attending the University of Washington.
She is a James Beard award-winning chef and part-owner of numerous venues throughout Washington state, including The Whale Wins, Bar Melusine, The Walrus and the Carpenter, Barnacle, Westward, Bateau, and a host of General Porpoise Doughnuts and Coffee establishments.
Erickson's restaurants have been recognized by multiple publications, such as Food & Wine and the New York Times.
Her cooking style and dishes are inspired by the Pacific Northwest's bounty of fresh seafood, local produce, and artisanal products.
She is committed to sustainable sourcing practices and working with local food producers and farmers. This results in delicious and environmentally friendly foods for everyone to enjoy! 
Check out her cookbooks A Boat, a Whale, and a Walrus and Getaway: Food & Drink to Transport You today to enjoy some of her best recipes to date.
Owner of Musang, a seasonally driven, elegant restaurant inspired by Filipino cuisine, Melissa Miranda has been pushing the boundaries of the industry ever since she opened her first restaurant in 2019.
Her restaurant, Musang, is very popular, located in Seattle's Beacon Hill neighborhood. 
Born and raised in the Pacific Northwest, Miranda's cooking is deeply influenced by her Filipino heritage and her experiences growing up in a Filipino household.
Now, the community in the area and visitors can enjoy the rich and diverse flavors of here Filipino driven cuisine.
As well as this, Miranda has been using her platform to raise awareness about social justice issues and support local causes.
Prior to opening Musang in 2019, Miranda worked as a chef at several other Seattle restaurants, including Bar del Corso and Ethan Stowell's Mkt.
She also spent time traveling and cooking in the Philippines, where she was able to deepen her knowledge of Filipino cuisine and the cultural and historical context behind it. 
At Musang, Miranda serves up classic Filipino dishes like lumpia, adobo, and pancit, as well as innovative takes on traditional dishes and modern Filipino-inspired creations.
Her ingredients are sourced from local farmers and food producers whenever possible, and she and her team are dedicated to sustainability and community-driven sourcing practices. 
Our fifth female chef from Seattle is Tamara Murphy, owner of Terra Plata, a restaurant located in Capitol Hill, a neighborhood in Seattle.
Known for her focus on locally-sourced ingredients, Murphy is also renowned for making Mediterranean-inspired cuisine. 
Winner of the James Beard Foundation Award for Best Chef in the Pacific Northwest and Hawaii in 1995, Murphy first worked in several New York City restaurants where she honed her incredible culinary skills.
After a few years working as a sous chef in Dominiques, her first job when moving to Seattle, Murphy competed in various competitions, including the Bocuse d'Or competition.
From here, she became the executive chef in the restaurant Campagne where she was nominated for the James Beard Foundation Award for Rising Star Chef.
In 1995, she opened her first restaurant and eventually opened Brasa in 1999.
The restaurant was nearly always full during these early days but unfortunately closed due to an economic downturn after a few years.
In 2008, Murphy opened the Elliott Bay Cafe, serving a sustainable and organic menu. In 2012, she opened Terra Plata and has continued to be a force on the Seattle culinary scene.
In Summary
From seafood dishes to a myriad of Mediterranean delights, Seattle is known for its excellent food.
This city certainly takes its food very seriously and thankfully, women are a big part of the Seattle culinary landscape.
We could go on and on with a long list of fantastic, talented, and successful female chefs, but we had to start somewhere.
Above are just a small selection of female chefs that we adore (see also "Female Greek Chefs We Adore"). If you're ever visiting the city, we urge you to visit the restaurants where they create their magical food or establishments they own.
Now you know a few of Seattle's great female chefs, why not look for more? Whatever cuisine you love most, there will be a female chef in the region that will delight your taste buds!
Frequently Asked Questions
Have Many Female Chefs In Seattle Won Awards For Their Cuisine?
Yes, a number of female chefs from Seattle have won awards for their restaurants and cuisine.

All the chefs mentioned above are award winners and have been recognized by the James Beard Foundation.
Are Female Chefs Supported In Seattle?
Although a male dominated industry, female chefs are celebrated and supported by several organizations throughout Seattle.

These help promote female chefs, female restaurateurs, and female entrepreneurs.

As well as these organizations, there are culinary programs, such as the Seattle Culinary Academy.

This provides support and resources for female chefs and those looking to build their careers in the field.
How Many Female Chefs Are In Seattle?
It is difficult to give an exact number but fortunately, the city boasts many talented and successful women who work in the food industry.

Many of these are world class chefs, successful restaurant owners, and world renowned business leaders.

There is no doubt that Seattle is a fantastic place for women to build careers in the culinary industry.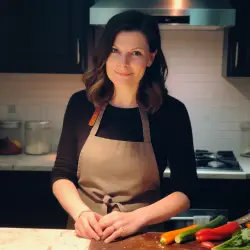 Latest posts by Barbara Hunt
(see all)