When you think about top-quality cuisines and types of food, a few countries will most probably pop into your head, including Italy, Mexico, and China, but another country that has inspired so many internationally beloved recipes and that still has a very active cooking season full of passionate chefs is Greece.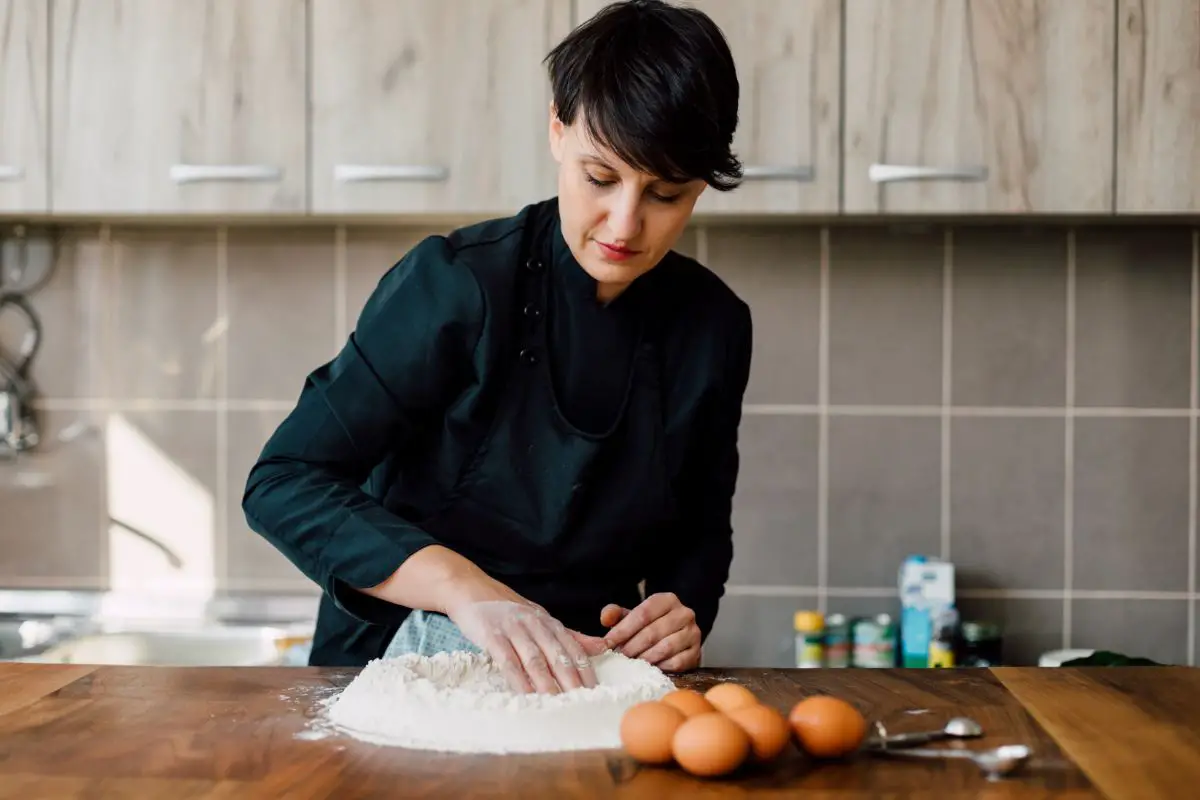 Food is a huge part of Greek culture, with literally hundreds of unique dishes coming out of the country, many of which have now become beloved recipes worldwide, and the creativity and innovation inserted within these mouthwatering dishes, from the lamb kebabs all the way to the courgette balls, is all due to the incredible chefs behind them, many of which are female. 
Women have been taking up a prolific role within the Greek cooking scene for quite a few years now, and many of them have written about their careers and displayed their mouthwatering recipes in their cookbooks, so without further ado, let's take a look at some of them today and the type of cuisines they specialize in. 
1. Diane Kochilas
As the host and creator of the immensely popular tv series My Greek Table, Diane Kochilas might just be the most well-known female Greek chef to international audiences, especially considering she has also written more than 18 Greek-Mediterranean cookbooks, many of which have earned her awards for her cooking expertise. 
Diane was born and raised for much of her life on the Greek island of Ikaria, a corner of Greece that is known for having a very vibrant and exciting food culture where a lot of the recipes feature slight twists and alterations on traditional Greek dishes to make them taste unique and full of flavor. 
For example, the standard breakfast meal for a lot of Ikarians is comprised of goat's milk, yogurt, cheese, fruit, and steamed fish, giving you an idea of just how big and hearty the meals on this island tend to be. 
Diane has incorporated this into her own cooking style, specializing in Greek dishes that have both an Ikarian and Mediterranean element mixed in to make each bite a little spicier than usual, but also immensely satisfying.
Some of her most popular and unique recipes include the incredibly textured and zesty octopus with orange and olives, and her authentic lamb and vegetable souvlaki. 
2. Marialena Terzi
If you've ever looked up Greek recipe ideas on the internet or across Instagram, there's a very high chance you've run into 'Greek Mama Chef', A.K.A, Marialena Terzi.
Marialena's unique and fun Greek recipes have actually gained so much attention that she was actually one of the winners at the Bήμα Gourmet Food Blog Awards, earning the award for the 'Best Greek Cooking in English'. 
She was born and raised on the gorgeous Greek island of Thessaloniki, and even though she's traveled all across the world throughout her career, perfecting her cooking skills and expertise in Greek food and recipes, she always keeps her thousands of fans informed on her latest food ideas so that they can replicate them at home.
Her Greek recipes tend to be on the healthier side, cutting out all the excess fat and unhealthy ingredients from a lot of traditional dishes, and exchanging them with much healthier and nutritious ingredients in an attempt to make her recipes as family-friendly as possible, making her a real trailblazer when it comes to food blogging and someone who only seems to be growing in popularity each and every year. 
3. Tonia Buxton
Being a chef isn't an easy career path to undertake, especially when you consider how many responsibilities are placed on your shoulders outside of the cooking itself. 
Media interviews, writing cookbooks, and making appearances on tv shows are just a few things many chefs will have to do once they reach a certain level of popularity, but when it comes to Tonia Buxton, she has been handling the attention better than anyone. 
Tonia first started becoming noticed by the cooking media for her talents in the kitchen in 2000 with the release of her book "Have a Baby and Look Better Than Ever", and while the book was primarily based around fitness and staying active as a mother, many people picked up on the few recipes that were included, all of which called back to Tonia's Greek Cypriot heritage. 
Just a few years later, realizing that fans were eager to learn about a few new Greek dishes, and to gain a deeper understanding of Tonia's cooking career and experience, she released "Tonia's Greek Kitchen", a bestseller that managed to pack hundreds of tasty Greek recipes into just 144 pages. 
Since then, Tonia has managed to balance her life in the spotlight as a British television presenter, alongside being a Greek chef who displays all of her delicious recipes in her many cookbooks, and while she isn't currently heading her own restaurant, she does frequently collaborate with certain chains including The Real Greek where she will add some of her own personal dishes to the menu for customers to try. 
4. Maria Loi
Commonly referred to as the "Julia Child of Greece", Maria Loi has certainly had quite the culinary career, to the point where she is now recognized as a chef, an author, a television personality, a renowned entrepreneur, and even a philanthropist. 
With over 35 cookbooks to her name and 150 magazine editions, it's very easy nowadays to research Maria's recipes so that you can make them yourself at home, and when it comes to her cooking specialty, she is well known for keeping things traditional and calling back to ingredients that would have been commonly used by ancient Greeks in order to make her meals taste as authentic as possible. 
Olive oil, Greek yogurt, grains, beans, and freshly picked greens are just a few ingredients that can commonly be found included in most of Maria Loi's recipes, so even if you're mimicking her recipes while in a different country, you will still feel as if your basking in the warm sunlight of Greece with each bite you take. 
Maria has a line of her own dinnerware and kitchen appliances currently available, along with a gourmet restaurant found in the quaint Greek town of Nafpaktos where you can enjoy all of the foods described in her many cookbooks, from small and nutritious Greek salads, all the way to her earthy and delicious mushroom risotto. 
5. Argiro Barbarigou
Raised on the Greek island of Paros, situated in the glistening Aegean Sea, Argiro Barbarigou has been a household name in Greece for several decades at this point, to the point where she has earned the position as the Global Ambassador of Authentic Greek Cuisine, which lets you know just how knowledgeable she is in the way food is prepared and enjoyed by her people. 
Argiro has mentioned in some of her many cookbooks that her passion for cooking began when she was a child helping out with her father's restaurant, Papadakis, which took up most of her free time. 
Eventually, boring chores involving putting away dishes and cleaning equipment eventually turned into cooking in the kitchen for herself, and once she had received her education at the renowned Le Cordon Bleu cooking school in France, she revived her dad's restaurant in 1996, with it sporting the same name, but having an updated menu. 
While Argiro specializes in making all kinds of Greek dishes, her restaurants tend to put a lot more emphasis on seafood and traditional fish recipes that were enjoyed in Greece centuries ago, which she has updated with a few extra ingredients to make them more suitable for modern audiences. 
The best part is Argiro has branched out her dad's restaurant, opening up several others under the same name across all of Greece, including one that has been opened at Mt Lycabettus in Athens which has become the most popular, so if you ever find yourself adventuring across Greece and hear your stomach starting to grumble, you can be sure you won't be too far away from Argiro's incredible cooking. 
6. Vefa Alexiadou
It's hard to find any female Greek chef who has become more recognizable for their appearances on cooking shows and television than Vefa Alexiadou, a woman who has been displaying her recipes to food enthusiasts all over the world since the 1960s, and while she has written a whole catalog of cookbooks throughout her career, undoubtedly her most popular has been "Greece: The Cookbook", which is advertised as the 'definitive' cookbook that anyone who wants to learn everything there is to know about Greek cooking needs in their life. 
Aside from her fantastic cookbooks, Vefa also has her own Greek cooking television series, is a lecturer in several different cooking schools, and regularly writes articles for Greek cooking magazines, so while she doesn't have her own restaurant, she has still proven to be one of the most influential women in all of Greece involved in the world of cooking. 
Summary
There's no shortage of female Greek chefs that you can learn about today, all of which have their own unique stories to tell, and incredibly delicious recipes to boot, so if you're ever in the mood for whipping up a flavorful Greek recipe, make sure to check out their cookbooks, or even visit their restaurants if you ever have the chance to!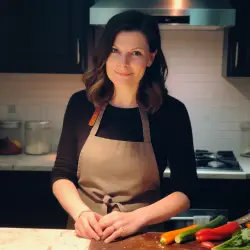 Latest posts by Barbara Hunt
(see all)