It's a competitive world for professional chefs. Trying to make it in the culinary world can be a cutthroat business, and this can be even more the case in metropolitan cities like Manhattan, and the wider New York area!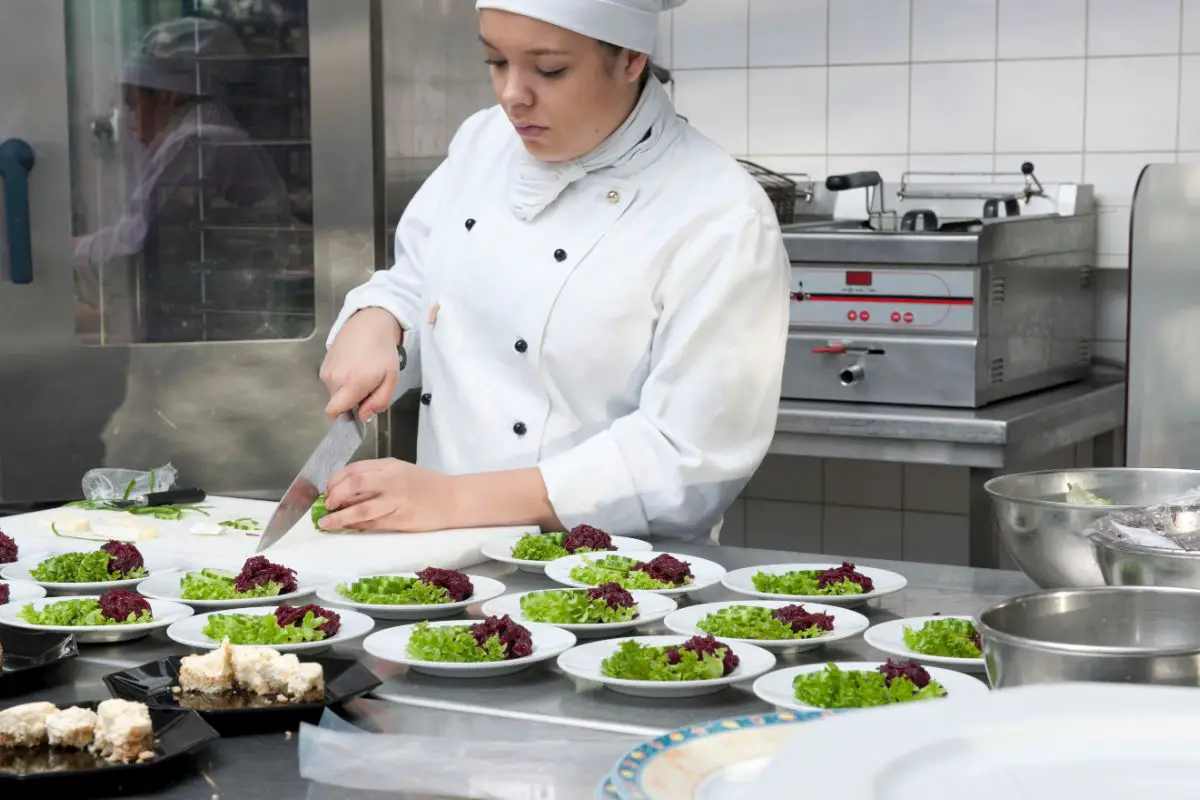 There are countless restaurants all across the state, all of which are competing to earn the highest of honors.
Female chefs, in particular, can face some very significant hurdles that stand between them and a long and successful career.
As such, it can prove incredibly inspiring to discover some of the amazing female chefs (see also: 7 Female Chicago Chefs We Adore)who have made it, and have carved a name for themselves even in the competitive culinary industry of New York! 
If you've been looking for a little bit of inspiration that will have you fired up to tackle a culinary career, then you will definitely want to read on down below to peruse our list of the six very best female chefs (see also: 7 Female Chinese Chefs We Adore)in New York!)
1. April Bloomfield
April Bloomfield is not only one of New York's most successful female chefs (see also: 7 Female Instagram Chefs We Adore)but also a total force in her own right.
Many of the world's top chefs run only a small number of restaurants, which helps them to hone their skills and keep their focus.
April Bloomfield on the other hand currently runs six restaurants, and they are all absolute successes, serving up food that is full of her unique culinary spirit! 
With multiple Michelin stars, and a James Beard award, it almost seems crazy to look back on April's early days, and her humble beginnings.
Not many people know that this famous chef originally had designs on being a police officer when she grew up, but it actually suggests a lot about how she is able to keep six restaurants running simultaneously!
April has always been renowned for her undying passion for food, and her ability to see any goal to fruition, and achieve amazing results! 
Her first-ever restaurant, the now internationally-renowned 'The Spotted Pig', has been open for over a decade, and still to this day, she has a large involvement with every area of the business, and she continues to produce new dishes to serve up at the restaurant, drawing in countless crowds of avid foodies. 
Some of April's other restaurants include The Breslin Bar & Dining Room, and Salvation Burger, a fast-food-inspired restaurant that produces some of the best burgers around.
April is not only an inspiring female chef (see also: 9 Female Richest Chefs We Adore)but also an inspiring female boss and business owner! 
2. Suchanan Aksornnan
Suchanan Aksornnan, perhaps more famously known as 'Chef Bao Bao', was born and raised in Thailand, where she was able to gain first-hand experience with some of the world's richest and most indulgent ingredients to create amazing food. 
Chef Bao Bao opened her restaurant Baoburg in New York, where she serves traditional Thai cuisine, and plenty of bao buns that prove to be totally addictive to local New Yorkers.
The restaurant regularly draws massive crowds, and head chef Suchanan delights in serving fresh and delicious food to every single customer!
That's right, not only does she run the restaurant, but even despite being a culinary celebrity she still dedicates her time to the kitchen every day! 
The food that Chef Bao Bao creates is not only inspired by Asian flavors, but also by Spanish flavors, and plenty of other culinary influences from around the world.
Fusion food is often looked down on within prestigious culinary circles, but Suchanan delights in proving the establishment wrong, and showing that fusion cooking can not only be delightful, but entirely authentic! 
The fusion food she creates is the type that will stick in your mind for whole weeks after you first taste it, so make sure to plan a second trip to her restaurant as soon as you can! 
3. Lucero Martinez
Lucero Martinez's story is inspiring precisely because of the immense effort she had to go through in order to achieve her success.
Lucero originally studied at college to earn a degree in graphic design, but over those years, she could not help but be drawn toward the irresistible pull of cooking. 
Lucero's first steps in the culinary world took place at Bice restaurant, where she first entered as a prep cook with very little experience in the kitchen.
From here, she was able to carefully hone her culinary skills and knowledge, all while putting up with some of the sexist remarks from other chefs in the mostly-male kitchen of the restaurant.
Despite the adversity, and despite little respect for her work, she was able to pull through, developing her skills enough to open the now immensely popular Zocalo.
Since opening Zocalo, Lucero has taken on the role of executive chef of the restaurant, as well as becoming executive chef of Pampano, one of the most prestigious restaurants in the city.
Lucero has long specialized in mastering Mexican cuisine, creating dishes that take her love of Mexican flavors, and combines them with unique and oft-untouched flavors that make everything taste even better! 
4. Tiffany Minter
Tiffany Minter is a chef who has made a point of proving that the culinary world can be exciting and accessible.
Tiffany is not simply concerned with producing high-class food reserved only for those with the highest capital but is instead dedicated to creating exciting and vibrant food that is full of all of the life and soul that inspires her. 
Tiffany Minter, through her restaurant 'The Cecil', has created an Afro-Asian-American fusion menu that is full of amazing flavor combinations that you may not have ever experienced yourself! 
The Cecil is a totally fabulous restaurant to visit, and you can truly feel Tiffany's pride for her work in every dish served under its roof.
The braised goat dumplings, in particular, have become local favorites in the Harlem area, because of how much flavor is packed into them! 
To make Tiffany's tale even more inspiring and empowering, we only need to mention that early on in her career, before opening up The Cecil, she once worked under April Bloomfield of The Spotted Pig, who we explored before! 
When you take a look at all that Tiffany has achieved, it's clear that April's tenacious spirit has rubbed off on her! Tiffany is a black female chef (see also: 6 Female Sous Chefs We Adore)that delights in breaking culinary and business boundaries! 
5. Ann Redding
Ann Redding is a chef who has become immensely well-known in the city thanks to the two highly successful restaurants that she runs. 
Perhaps her most famous restaurant is the co-owned 'Uncle Boons' which is famed for serving up a series of immense and vibrant cocktails filled with exciting and sharp flavors that create an absolute feast for the senses.
And once those amazing cocktails have got your tastebuds moving, you can then indulge in one of the many small plates that the restaurant has become famous for.
These small plates are full of unique Asian fusion flavors inspired by the cuisine of Thailand and the Philippines, amongst others, creating dishes that set the mouth ablaze with flavor and delight. 
Ann herself was born in Thailand but spent many days of her youth in the Philippines, and the United States.
Through this traveling experience, she was able to develop a great culinary knowledge that she now puts into practice every day through every one of her culinary and business ventures. 
Since opening Uncle Boons, Redding has seen further success with her joint venture restaurant 'Mr. Donahues', which sees Redding taking somewhat of a left-turn with her culinary skills, creating dishes like rotisserie chicken, and roast beef, in a very classically styled restaurant that has become locally renowned for providing a relaxing vibe! 
6. Amanda Cohen
Vegetarian restaurants often encounter some measure of difficulty when it comes to earning prestigious awards such as Michelin stars, but against all odds 'Dirt Candy', owned and run by Amanda Cohen, has managed to earn itself an incredible five Michelin stars, with a menu made up entirely of vegetarian delights! 
Cohen, who hails from Canada, has spent much of her career honing an outsider image, thanks to her skills at creating highly unique and vibrant dishes that absolutely exude personality. 
Dirt Candy is now one of the most popular vegetarian restaurants in New York, and also one of the most ethically sound, thanks to the fact that Cohen has made a point of increasing her staff wages, not only for the chefs but even for the dishwashers in her kitchen.
Eating here will not only make you feel good, but will also do good! 
Amanda Cohen is a hero of the culinary world who continues to break boundaries to this day! 
To Wrap Up 
There are countless amazing chefs that hail from New York, but these are easily six of the very best female chefs (see also: 7 Female Chefs In Atlanta We Adore)in the area.
Each one of these inspiring figures has carved a name for themselves as both professional chefs, and tenacious entrepreneurs!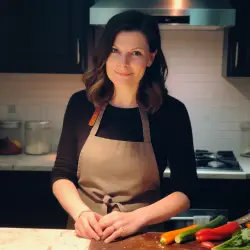 Latest posts by Barbara Hunt
(see all)