If you're an active user of Instagram, you will be well aware of how difficult it is to try and navigate around the social app without seeing food popping up, whether it's recipes being shown on your feed, or in your recommended tab, and a lot of people have capitalized on this opportunity to make their cooking expertise known through the incredibly popular platform.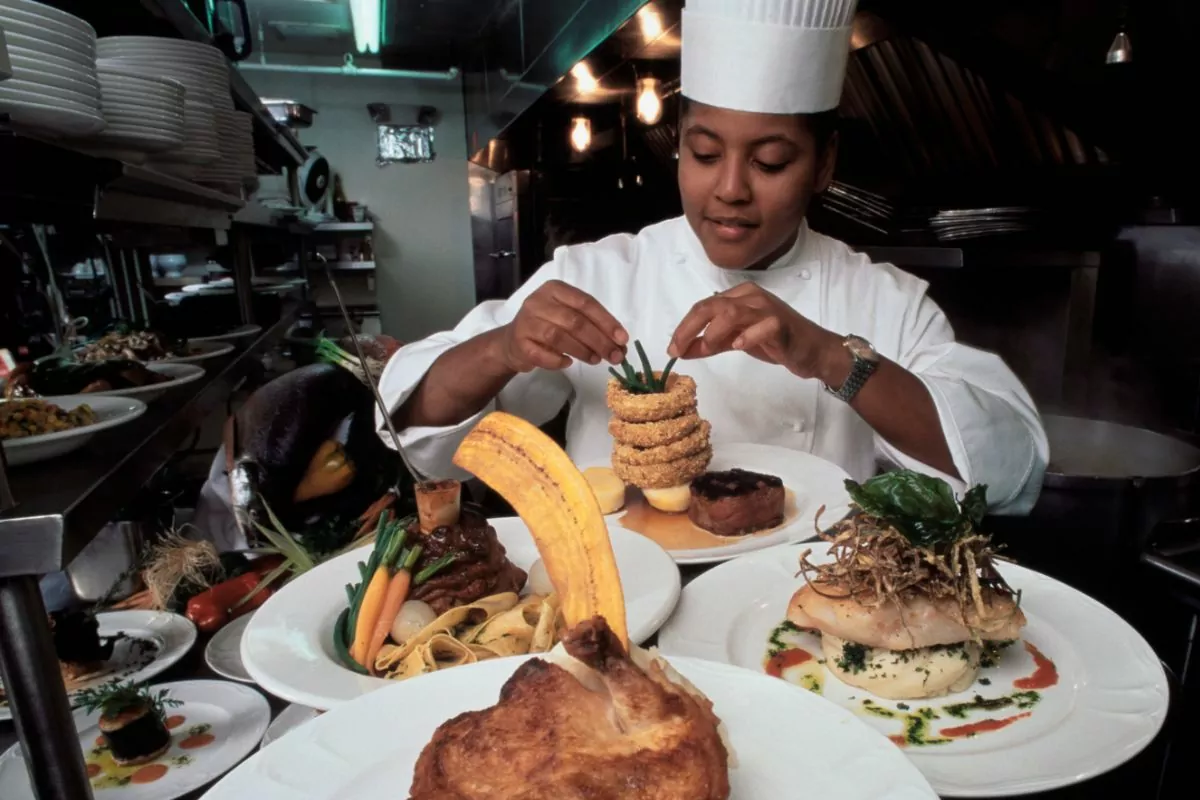 While there's never any harm in admiring some of these mouthwatering recipe videos before continuing on with your daily chores, it can always be worth learning more about the individual behind these videos and their journey to making these delicious advertised treats. 
There are plenty of female chefs who have been receiving immense popularity over recent years through displaying their personal dishes and cooking tutorials on Instagram, so we've compiled a list of 7 of the very best that you need to give a follow next time you log into the app. 
When you take a look at Jessica Koslow's Instagram page, which is actually called 'Sqirlla', you will immediately notice that she enjoys posting pictures of hyper-local produce that Jess loves to collect and turn into a meal that not only looks appetizing, but is also guaranteed to taste delicious. 
While Jessica started her career at the James Award-winning Bacchanalia restaurant, she eventually made the decision to expand her baking talents to a brand new cafe in Los Angeles where she could focus on creating a quaint and cozy space where people from all over the luxurious city can enjoy some delicious breakfast and lunch options. 
Sqirl is the name of this fan-favorite cafe which offers a mixture of hearty meat-based dishes and smaller baked treats and snacks, and while Jessica started gaining a tremendous amount of notoriety as the spot became bigger and more popular among locals, she has also amassed an enormous following on Instagram with over 100,000 fans feverishly waiting to see a brand new recipe pop up on their feed. 
While Sarah Hymanson and Sara Kramer are both huge food enthusiasts and are the duo that runs the Kismet family restaurant in LA, it is Sarah who actually posts a lot of the food that is made in the kitchen on her Instagram page, and considering how downright delicious a lot of this food looks, it's a real treat to see one while scrolling down your feed. 
Not only does Sarah give fans a behind-the-scenes look at how the restaurant actually functions, such as her interactions with local farmers and markets, but she also makes sure to keep her devoted followers up to date with all of the fantastic food that is being whipped up in the kitchen. 
From king prawn delights to Indian curry dishes garnished with herbs and peppers, you never really know what food is going to make an appearance next, which is all part of the fun. 
If you're a fan of yummy-looking food, then there's no reason not to give Sarah a follow, but if you are also interested in the work that goes into running and sustaining a restaurant, and are potentially looking to open up your own food spot one day, you won't find many chefs who give a deeper insight than Sarah Hymanson. 
If you're interested in crafting plant-based recipes, or if you simply want to know more about how to make a delicious but still nutritious soup for when you need that extra dose of energy in the morning or afternoon, you need to check out Michelle Braxton on Instagram, a vegetarian chef who loves throwing together a mixture of contrasting ingredients to see which ones fit the best. 
Because of this, you never really know what Michelle is going to be posting next to her page, but if there's one thing you can be sure of, it's that the meal is always going to look super creamy, and incredibly delicious. 
While a lot of her page is made up of different soup and salad recipes, all of which are worth replicating for yourself if you have the ingredients on standby, she also regularly posts about her journey across America, which she is undertaking in order to get some photographs for her upcoming cookbook (see also "Best Ina Garten Tomato Soup Recipes To Try Today"). 
Michell's first ever cookbook is scheduled to be released in 2023, and considering just how mouthwatering a lot of her recipes are just from looking at them, we can only imagine how good they will actually taste when we're able to make them for ourselves. 
When it comes to baking, you're not going to find many chefs that can whip up a cake as appetizing as Paola Velez, and the best part is a lot of her posts are actually videos that take the viewer gradually through the process of making these yummy treats, so you won't have to be left wondering. 
You'll notice that Paola is also a very sociable person who loves meeting new people and interacting with her fans since she has plenty of videos detailing her life as a chef, including both the good and the bad, to try and give her fans an honest and authentic look at how challenging being a chef can be, along with why it's also worth pursuing a culinary career. 
She appears very frequently on the Food Network and is always giving lectures at cooking schools and universities, and while she hasn't yet released her hotly anticipated cookbook, it is set to be available to the public in the next year, so you will definitely want to keep an eye out for that if you're someone who loves baking. 
As her Instagram username gives away, Imma Adamu's page is all about displaying small bite-size snacks and meals that are designed to be easy to make but still packed full of flavor, making a lot of her recipes perfect as an easy breakfast option, or even a quick bite to enjoy while on a work break. 
Not only has Imma been blogging her recipes since she was a teenager, but she has also been working as a photographer on the side for many years, and this becomes obvious as soon as you see how pristine and crystal clear all of her images are, making the food she creates look even more mouthwatering.
While Imma gives her followers a look at what she's been making on her Instagram page, she also goes through what ingredients are being used to make the dish in the description of every post, along with a few suggestions of ingredients you can add to make the recipe suit your own personal taste preferences. 
From sparkly candy cakes to cheese-filled croissants, Zoe Nathan is a real master when it comes to baking recipes that manage to be familiar while still having a slight alteration or extra ingredient that makes a lot of her food so unique. 
Zoe loves preparing exciting snacks for her two young boys, and every time she does, she makes sure to post it on her page in the hopes that it can encourage some inspiration for her followers to also come up with some similar treats to make for their own family. 
If you take a look at Zoe's Instagram page and love what you see, the good news is that she has actually recently come out with a cookbook titled 'Huckleberry: Stories, Secrets, and Recipes From Our Kitchen'.
It's a book that is sure to get you in the baking mood, or if you're already a baking fan, it can help inspire some very exciting ideas on what to make the next time you're in the kitchen. 
It's hard to pin down an exact type of cuisine or dish that Nyesha Arrington specializes in, as she really can cook just about anything.
While the Top Chef contestant stays true to her LA roots in many of her recipes, using very accessible ingredients to help appeal to modern audiences, she also dedicates a lot of recipes to her Korean grandmother, who helped inspire Nyesha's passion for cooking at a very young age. 
Nowadays, when she's not busy running her very popular 'Native' restaurant, she's showing fans the kind of food that comes out of the kitchen on her Instagram page, and since the restaurant serves breakfast, lunch, and dinner options, you can be sure that you will be getting a mixture of recipes to gaze at. 
Nyesha also loves to interact with her fans, posting plenty of inspirational videos and lectures that are tailored towards those people looking to lift their cooking career off the ground, so it's never a bad idea to give her a quick follow if you want to see a wide mixture of different exotic foods. 
Summary
The next time you're scrolling through Instagram and are a little unsure of the best cooking and food pages to follow, check out a few of these amazing women who have all amassed a big following across the platform for their delicious-looking recipes and videos of encouragement to their fans.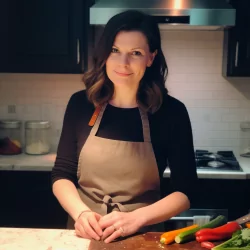 Latest posts by Barbara Hunt
(see all)