A sous chef is essentially a head chef's right-hand man – but they're not always necessarily a man. In a male-dominated industry, there are a surprising number of women who are combating gender stereotypes.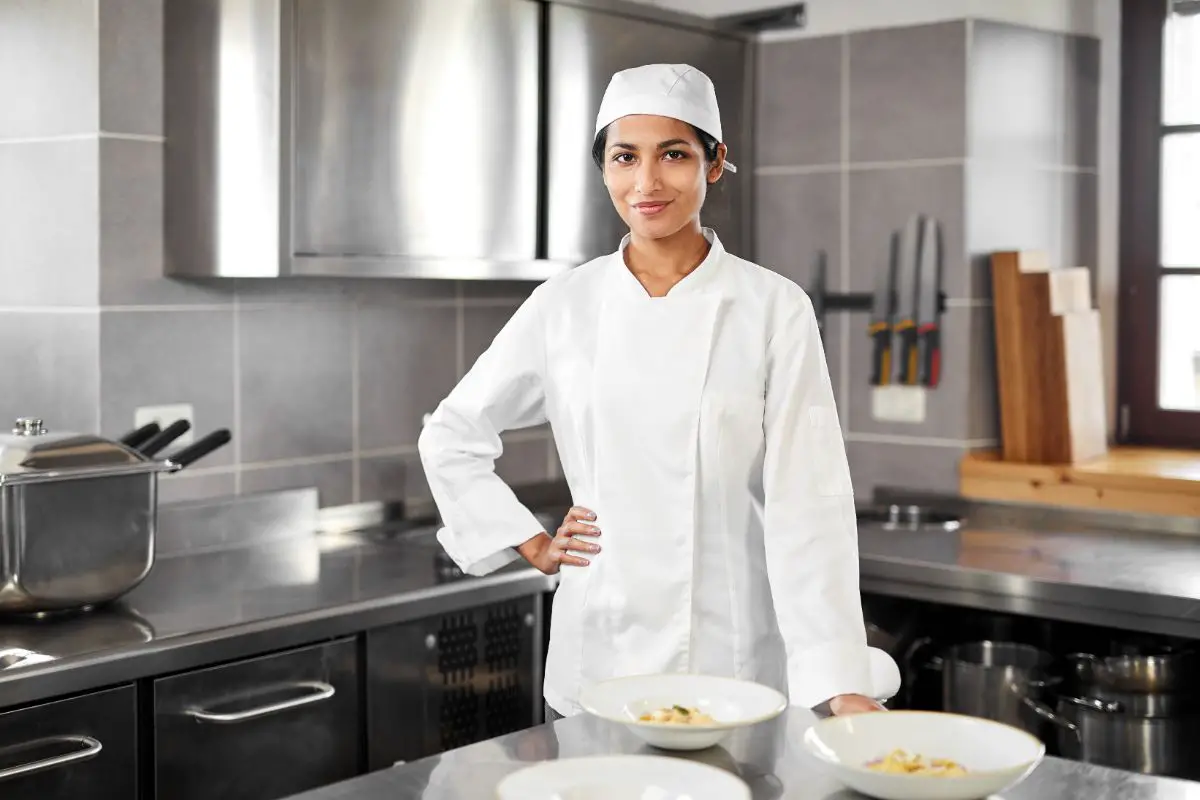 If they're not leading the kitchen, they are assisting the head chef as the sous chef. Sous chefs are essential for a successful kitchen. Without a type of hierarchy in such a heated area, there is absolute chaos and no order.
In some cases where the head chef cannot work, the sous chef is the second in command to replace them for that shift.
If you want to learn more about the unsung heroes of the restaurant industry, you've come to the right place. Here are 6 female sous chefs we adore that deserve your attention (see also "7 Female Chinese Chefs We Adore").
1. Mary-Ann Salcedo
Of course, we couldn't talk about our favorite female sous chefs without mentioning one of the most well-known sous chefs in the world.
Mary-Ann Salcedo is most famously known for her role as sous chef for the first three seasons of Gordon Ramsay's Hell's Kitchen (For more Hell's Kitchen sous chefs, check out our favorites here).
Working in the heated red kitchen, Salcedo was no stranger to Ramsay's outbursts of frustration at the contestants.
While she was never as temperamental as her head chef, she maintained the same standards as him, and wouldn't hold back if she was irritated by a contestant's mistakes. She was seen as a firm but fair sous chef.
While Salcedo no longer works as a sous chef for Hell's Kitchen, she is now currently working as the executive chef at the New York City restaurant Merchants.
Interestingly, she stated in an interview that she found the lack of skills in the contestant's frustrating to witness, which led her to leave after three seasons.
2. Julia Sullivan
Now known as the owner and chef of the Henrietta Red restaurant in Nashville, Julia Sullivan was once a sous chef at Pinewood Social, a trendy restaurant based in Nashville.
Before this, Julia attended the Culinary Institute of America, wherein she studied the art of cooking skills.
Her time at the Culinary Institute of America led Julia to work in the kitchens of multiple prestigious restaurants in New York City, before she moved back home to Nashville to work as a sous chef.
During this time, she developed menus for Dozen Bakery and Steadfast Commons. It wasn't until 2017 when she finally opened her first restaurant in Germantown.
Sullivan's most famous dish is her butternut squash mac and cheese, inspired by the vegetarians in her close family. This mac and cheese dish is sweet, hearty, and the perfect fall side dish.
Another one of her most popular dishes is her raw oysters with Meyer lemon mignonette. As a result, her restaurant Henrietta Red is known for her oyster dish.
3. Monica Galetti
Samoan-New Zealand chef Monica Galetti is most famously known for her role as a judge on the BBC's cooking competition program MasterChef: The Professionals.
Prior to this, she was the senior sous chef at London's Le Gavroche, a classic French restaurant located in Mayfair.
Le Gavroche was the first restaurant in the UK to be awarded a Michelin star, as well as the first to win two and then three Michelin stars.
Today, it is now a two Michelin star restaurant, and has seen the likes of Gordon Ramsay, Marco Pierre White, Bryn Millians, Pierre Koffmann, and more working in the kitchen.
Monica held her position as sous chef at Le Gavroche between the years 1999 and 2015, making her the first woman to hold a senior position at the restaurant.
She then went on to launch Le Gavroche des Tropiques in Mauritius, where she was head chef. She was a judge on MasterChef: The Professionals from 2009 to 2021.
4. Brooke Williamson
Now known as a famous American chef, television host, and restaurateur, Brooke Williamson started her career in the culinary world at the young age of 17.
She became a sous chef shortly after a brief stint as a teacher's assistant and then a line cook. Williamson was the youngest sous chef at Santa Monica's Michael's at the age of 21.
She was also titled the youngest female chef to work at the James Beard House. She met her husband in 2001, who worked as her sous chef in Zax.
Later, they would open Amuse Café, Hudson House, Playa Provisions, Da Kikokiko, the Triple, and Tripli-Kit. Brooke Williamson is most famously known for her appearance on season 14 of Top Chef, where she won the season.
She also won an episode of Knife Fight, as well as three challenges on Last Chance Kitchen. In April 2020, Brooke won the Tournament of Champions held by Food Network.
5. Angela Hartnett
Angela Hartnett OBE is a famous English Michelin star chef, who is most popularly known as a protégée of Gordon Ramsay.
She has appeared on countless British television programs, including Hell's Kitchen, Take on the Takeaway, Kitchen Criminals, Tomorrow's Food, and The Food Programme.
After traveling to Italy for a year, Hartnett returned to the UK to support Ramsay at Zaffrana and L'Oranger. She then went on to join Marcus Wareing as his sous chef at the restaurant Petrus.
After her stint as a sous chef, Angela's career kicked off and never slowed down, helping with the launch of Ramsay's first overseas restaurant, winning awards for her work, and appearing on British television.
Angela Hartnett launched the fine-dining Italian restaurant Murano in Mayfair in 2008. The restaurant has one Michelin star and four AA Rosettes.
In St. James and Covent Garden, she later opened a more relaxed version of the restaurant named Café Murano. She has since been appointed an MBE and OBE for her contributions to the hospitality industry.
6. Christina Wilson
Christina Wilson is most famously known as the winner of season 10 of Hell's Kitchen. Winning the season meant she was given the position of head chef at Gordon Ramsay's Steak on the Las Vegas Strip.
In 2016, she returned to Hell's Kitchen in the position of sous chef, a position she maintained for 2 years. Wilson's start in the culinary world is somewhat unconventional.
She didn't attend culinary school, and instead started working in the industry as a McDonald's employee. Christina begged to work in the kitchen at a country club in Pennsylvania, where her cooking experience really began.
After working her way through various city restaurants in Philadelphia, she gained a position on Hell's Kitchen in 2012.
She has been the Vice President of Culinary for Gordon Ramsay North America since 2020, and continues to make appearances on various Gordon Ramsay television shows – including being the sous chef for the red team on 6 seasons of Hell's Kitchen.
Summary
So, there you have it! While the culinary industry is still a largely male-dominated field, there are a handful of extremely skilled female sous chefs that are dominating the industry.
Hopefully, this list has introduced you to some of the leading female sous chefs that we adore!
Frequently Asked Questions
Is A Sous Chef Still A Chef?
Yes, a sous chef is still a chef. Sous chefs are an integral part of a professional kitchen, as they perform as the assistant to the head chef.

In cases where the head chef is absent, the sous chef will step into their position for the remainder of the shift. In some cases, large restaurants will have multiple sous chefs to manage different parts of the team.

All in all, a sous chef is still a chef, and continues to perform their chef duties while assisting the head chef. Most sous chefs work their way up to a head chef position.
Who Is The Female Sous Chef On Hell's Kitchen?
Two of the most well-known female sous chefs that appeared on Gordon Ramsay's Hell's Kitchen are Mary-Ann Salcedo and Christina Wilson.

Mary-Ann was the sous chef for the red team for the first 3 seasons, while Christina was the sous chef for the red team for 6 seasons starting in 2016. Christina was the winner of the tenth season of the show.
Is Sous Chef A Stressful Job?
As with any position in a professional kitchen, the role of sous chef can be a particularly challenging job. Sous chefs work long hours assisting the head chef and co-leading the team, as well as partaking in their own cooking role.

Working in a professional kitchen is no easy task. The hours are long, the wage is average, and the kitchens can become overheated and crowded depending on the size of the team.

Not to mention, the pressure to consistently deliver high-quality food is an added stress on a sous chef, particularly if they are standing in for the head chef.
How Old Are Most Sous Chefs?
While there isn't a minimum or maximum age to be a sous chef, the general demographic of sous chefs in the United States is that the majority are over 40 years of age, with 15% of sous chefs being between the ages of 20 and 30.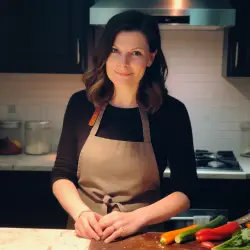 Latest posts by Barbara Hunt
(see all)