The Southern United States has a rich culinary tradition that has been shaped by a diverse array of cultures and traditions.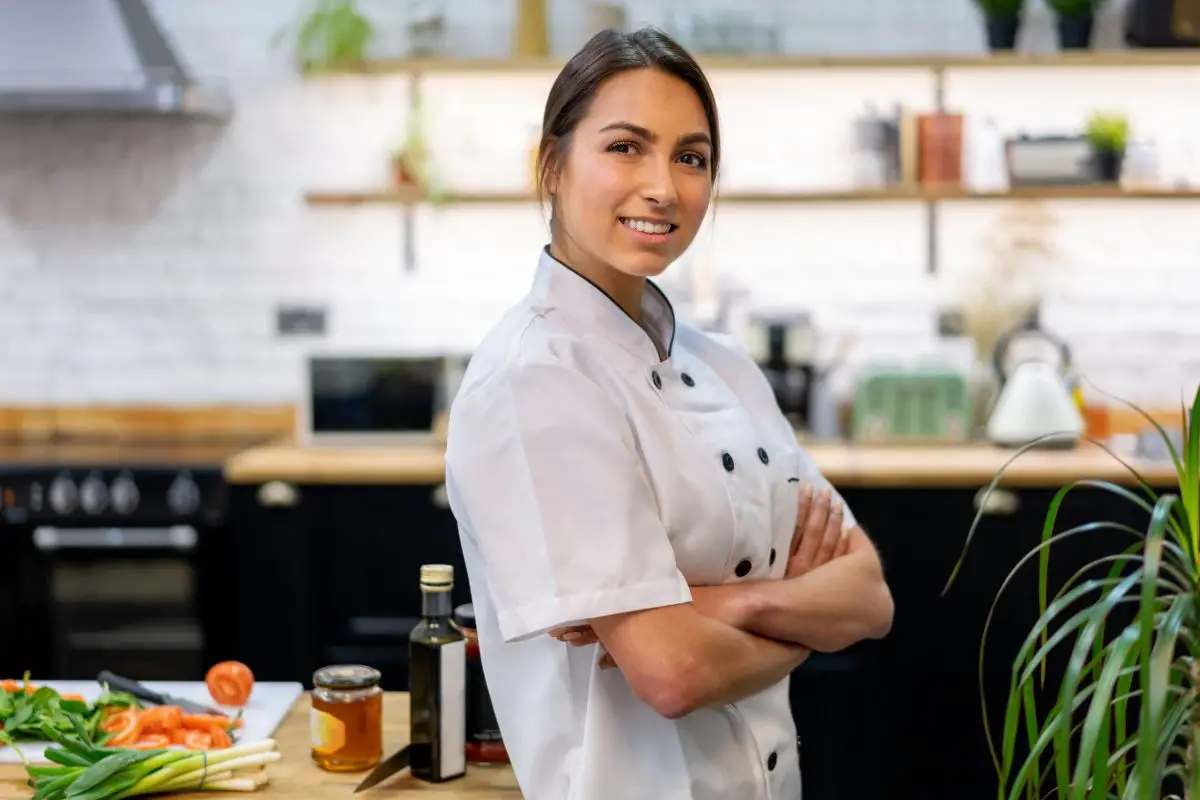 From classic dishes like fried chicken and biscuits to innovative creations that blend traditional flavors with modern techniques, Southern cuisine is celebrated for its bold flavors and comforting dishes. 
There are many talented and influential women involved in Southern cuisine as well as female chefs that are no longer with us but led the way in excellence when it comes to Southern food. 
In this article, we will explore the careers and accomplishments of seven of the best Southern female chefs, each of whom has made significant contributions to the culinary world with their unique style, creativity, and dedication to their craft. Let's get started
1. Leah Chase
Leah Chase was an American chef, author, and television personality who was widely known as the "Queen of Creole Cuisine." 
Leah was the executive chef and co-owner of Dooky Chase's Restaurant, a legendary New Orleans establishment that has been serving authentic Creole cuisine since 1941.
Born and raised in New Orleans, Chase began working at Dooky Chase's in the kitchen in the 1940s, eventually becoming the restaurant's head chef and co-owner with her husband, Edgar "Dooky" Chase Jr. 
Over the years, she became an icon in the New Orleans culinary scene, and her cooking and hospitality attracted customers from all walks of life, including prominent civil rights leaders and politicians.
Throughout her long and storied career, Chase received numerous awards and accolades for her contributions to the culinary world and her community.
She passed away in 2019 at the age of 96, leaving behind a legacy as a pioneer of Creole cuisine and an icon in the culinary world.
2. Mashama Bailey
Mashama Bailey is an award-winning chef and co-owner of The Grey, a restaurant located in Savannah, Georgia.
She was born in New York City and moved to Waynesboro in Georgia when she was 2 and then to Savannah, Georgia, when she was 5 before moving back to New York City at age 11.
Bailey began her culinary career as an intern in 2001 at Aquagrill, also working at the Oak Room in the Plaza Hotel and the David Burke and Donatella.
She was hired at Prune in 2010 and worked there for four years after being promoted to sous chef not long after starting work there.
In 2014, Bailey and John O. Morisano- a startup entrepreneur-, opened the restaurant The Grey in a building that was the former Greyhound bus depot, which had been racially segregated when it was operational.
At The Grey, Bailey draws inspiration from her Southern roots and the local ingredients of the Savannah area to create dishes that are both traditional and modern.
Whilst The Grey has won various accolades including being chosen as one of the best 100 places to eat in the world by TIME in 2018-, Bailey herself has also been recognized for her contributions to the culinary world, receiving the James Beard Foundation Award for Best Chef: Southeast in 2019 and winning the same award for Outstanding Chef in 2022.
Bailey's passion for Southern cuisine and her commitment to her community make her a standout figure in the culinary world and a trailblazer for women and people of color in the industry.
3. Lisa Donovan
Lisa Donovan is an acclaimed pastry chef, cookbook author, and writer based in Nashville, Tennessee.
She is known for her innovative approach to pastry and desserts, using unexpected flavors and techniques to create unique and delicious desserts.
Beyond her pastry work, Donovan is also a vocal advocate for social justice and is involved in various community initiatives focused on food insecurity and diversity in the food industry.
Lisa Donovan's talent and innovation in the pastry world, combined with her advocacy for social justice, make her a prominent figure in the food industry and an inspiration to aspiring chefs and writers alike.
4. Kelly Fields
Kelly Fields is an American pastry chef based in New Orleans, Louisiana.
She began her culinary career in San Francisco, working at several well-known restaurants before moving to New Orleans in 2012 to become the executive pastry chef at John Besh's flagship restaurant, August.
In 2017, Fields opened her own bakery and café, Willa Jean, in the Central Business District of New Orleans.
Willa Jean quickly became known for its inventive, Southern-inspired pastries and breads, as well as its breakfast and lunch menus featuring dishes like biscuits and gravy, fried chicken sandwiches, and avocado toast.
Fields' commitment to using local ingredients and her passion for creating innovative and delicious pastries and breads have made her a standout figure in the culinary world.
5. Virginia Willis
Virginia Willis is a Southern-born chef and cookbook author known for her expertise in Southern cuisine.
She was born and raised in Georgia, and her love of cooking began at an early age, inspired by her family's farm-to-table approach to food and her grandmother's cooking.
After training at the Ecole de Cuisine La Varenne in France, Willis returned to the United States to pursue a career in the culinary industry.
Willis is a respected authority on Southern cuisine and a strong advocate for using fresh, local ingredients and supporting sustainable farming practices.
Her passion for Southern cooking and her commitment to promoting the region's culinary traditions have made her a prominent figure in the culinary world and a valuable resource for aspiring chefs and home cooks alike.
6. Ashley Christensen
Ashley Christensen is a James Beard Award-winning chef and restaurateur based in Raleigh, North Carolina.
She is known for her innovative approach to Southern cuisine and her commitment to using local, seasonal ingredients.
Christensen attended North Carolina State University, where her culinary interest began when she would throw dinner parties for her family and friends. She opened her first restaurant, Poole's Diner, in 2007.
Since then, she has opened several more restaurants in the area, including Beasley's Chicken + Honey, and the wonderfully named Death & Taxes.
Christensen's cooking style is inspired by her Southern roots, but with a modern and creative twist.
Her menus feature classic Southern dishes like fried chicken and biscuits but also incorporate international flavors and techniques.
She is also committed to using locally sourced ingredients whenever possible, working closely with local farmers and producers to ensure the highest quality and sustainability.
Ashley Christensen's passion for Southern cuisine, commitment to local ingredients, and dedication to her community has made her a prominent figure in the culinary world and a role model for both male and female aspiring chefs and restaurateurs (see also "Female Greek Chefs We Adore").
7. Vivian Howard
Vivian Howard is an award-winning chef, restaurateur, and television personality based in Eastern North Carolina.
She is best known for her PBS show "A Chef's Life," which follows her culinary adventures and explores the food, culture, and traditions of the American South.
Howard graduated in 2004 from the Institute of Culinary Education in New York City, before going on to complete an internship at wd-50- a New York restaurant- and then training as a Chef de Partie at Spice Market.
She moved back to North Carolina with her husband in 2005 and opened her own restaurant, the Chef & the Farmer, in 2006.
The Chef & the Farmer quickly became a local favorite, known for its innovative Southern cuisine and focus on locally sourced ingredients.
Howard's cooking style is inspired by her Southern roots and her experiences working in different parts of the country, resulting in a unique and creative approach to classic Southern dishes.
Howard's work in the culinary industry has been recognized with numerous awards and honors, including the James Beard Award for Outstanding Personality/Host in 2016.
Her show "A Chef's Life" has also won multiple Emmy Awards and has been praised for its authenticity, humor, and exploration of Southern culture and traditions.
Beyond her culinary pursuits, Howard is also involved in various community and philanthropic initiatives, including the creation of the "Farmer Foodshare" program, which connects local farmers with food-insecure families in the community.
Vivian Howard's innovative approach to Southern cuisine, dedication to locally sourced ingredients, and commitment to community involvement have made her a respected figure in the culinary world and a beloved personality to fans of "A Chef's Life."
Final Thoughts
The South is a region known for its rich culinary traditions, and these seven female chefs (see also: 7 Female Instagram Chefs We Adore)have made significant contributions to the Southern food scene.
From Leah Chase's legendary Creole cuisine in New Orleans to Ashley Christensen's innovative take on Southern classics in Raleigh, each chef brings a unique perspective to the table.
These women all share- or shared before their passing- a passion for using fresh, locally sourced ingredients and a commitment to preserving the cultural heritage of the South.
These talented chefs have not only made their mark on the culinary world but also inspired a new generation of Southern cooks to embrace their roots and push the boundaries of traditional Southern cuisine.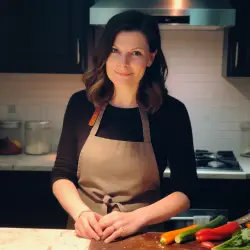 Latest posts by Barbara Hunt
(see all)