Cooking is one of the most male-dominated professions out there, making it very difficult for female chefs to become successful.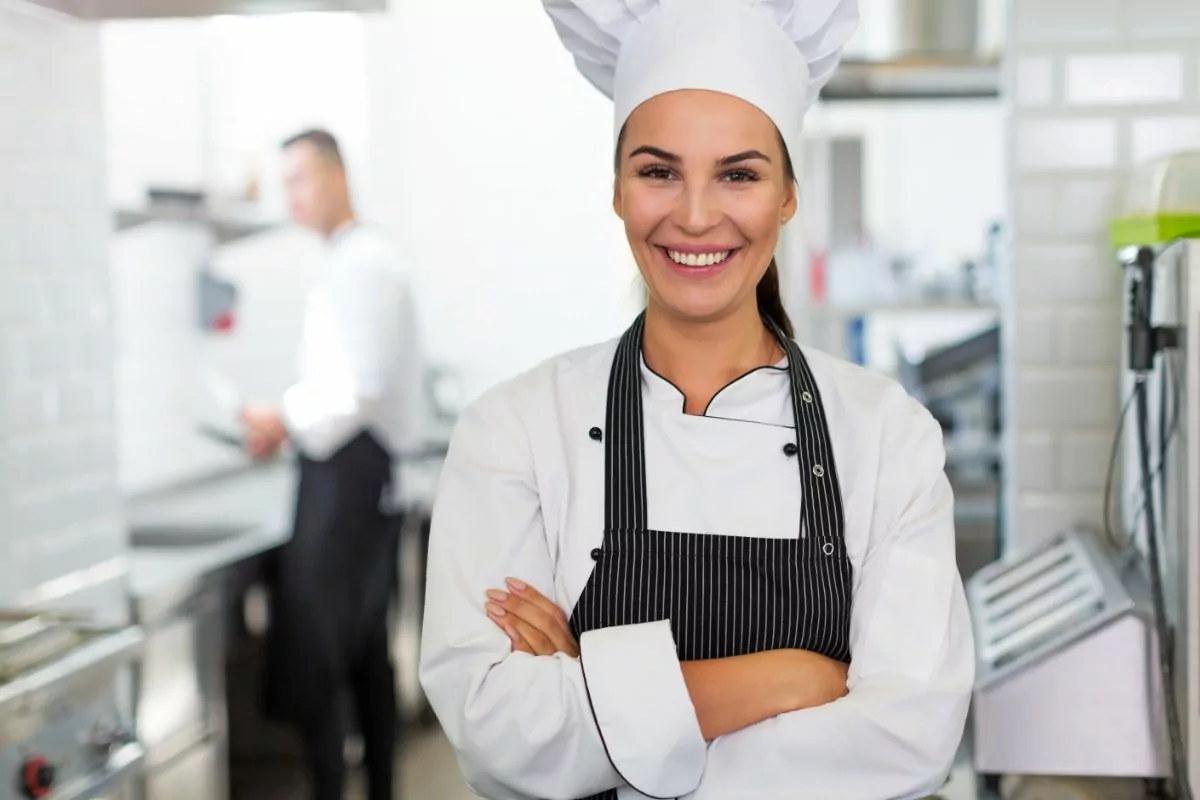 However, female chefs have been creating amazing dishes in the kitchen for many years, and, despite the lack of recognition, there are many incredible female chefs out there. 
When we think of famous chefs, we often think of males like Gordon Ramsay and Bobby Flay. However, these chefs aren't the only ones who have been successful.
In this article, we have compiled a list of the most famous female chefs that we absolutely love in an attempt to move the spotlight onto female chefs and highlight their groundbreaking work! 
1. Julia Child
Julia Child was a very famous chef who did some amazing work in the US. She was an American chef who made French cuisine very popular in households in the United States.
She made this type of food available to everyone. 
Child was a very confident woman who wasn't afraid of experimenting with food making her a very unique female chef. 
Child wrote many cookbooks over the years, and her French cookbooks are what lead her to success when they became bestsellers. She also had her own TV show named The French Chef.
This was the first attempt at a cooking show in 1963, and these cooking shows are now very successful across the world.
So Julia Child was a very successful and impressive chef. She was a pioneer of women's cooking all over the world and she laid the groundwork for TV cooking shows that became all the rage in the decades to follow. 
2. Clare Smyth
Clare Smyth is a very successful female chef. She was the head chef at Gordon Ramsay's restaurant between 2012 and 2016. She was the first female chef in (see also: 9 Female Richest Chefs We Adore)Britain to run a restaurant that has three Michelin stars. 
Smyth worked in Ramsay's restaurant until she opened her own restaurant named Core in 2017. 
Clare has received a lot of recognition for her work over the years, winning the Chef of the Year award in 2013.
She has made sure to excel in an industry that is often limited by gender, and she has been successful in not allowing the male-dominated nature of being a chef affect her career.
To do this, Clare practiced extreme patience, perseverance, and determination!
She has said herself that restaurants are often 'testosterone-driven', and she prides herself in adding a feminine touch to her cooking at her restaurant.
3. Alice Waters 
Alice Waters is another famous female chef that is loved the world over! Like many other chefs, Waters has a love for French cuisine and fresh, local produce.
In 1971, she opened a restaurant in Berkeley named Chez Panisse. This restaurant was very successful, and it took a unique stance. The menu offered a set five-course menu. 
Alice Waters prides herself on using local, fresh produce and only natural ingredients that are mostly organic. 
Alice is an inspiration to all female chefs as she successfully implemented healthy foods into her restaurant environment (see also "Best Food Network Chefs – Female Chefs We Absolutely Love").
When she started out as a chef, she had a very unique approach to cooking that has changed the world for female chefs (see also: 8 Best Cooking Channel Female Chefs We Absolutely Love)ever since.
4. Cristeta Comerford
Cristeta Comerford is originally from the Philippines. She came to the US and began working as a trainee chef. This was very risky for her, as she wasn't sure whether she would make it in such a male-dominated industry. 
Comerford's first job as a chef was in a Chicago hotel, where people started to notice her skills.
Comerford became the official chef of the White House in 2005, becoming not only the first woman but the first Filipino-American to ever be selected for this role.
Comerford was very creative with her cooking at the White House, always ensuring that the food she was cooking was healthy and suitable for those it was aimed towards. 
Her style of cooking was community inspired and well-suited to children, which is why Michelle Obama asked her to stay on as the chef during Obama's presidency.
5. Rachel Khoo
Rachel Khoo is another very successful famous female chef.
She is a creative chef who has used her skills with social media to spark new interest in cooking and encourage people to be more aware of what they are eating.
Khoo is a very impressive woman who has been able to set herself apart from others by using social media in her favor. 
Her cooking uses her heritage to create very interesting and unique dishes. She has roots in Malay, Chinese, British, and Austrian cultures and she mixes all of these in her dishes. 
Rachel Khoo opened her own restaurant in Paris where she cooked all of her meals in her own flat. She named this restaurant the Little Paris Kitchen, and she became very successful. 
Khoo garnered even more attention when she put her videos on Youtube and got lots of views. She impressed food critics because of her quirky cooking style. She is a great example of a very successful female (see also: 7 Female Pastry Chefs We Adore)chef! 
6. Rachael Ray
Rachael Ray is a successful female chef (see also: 7 Of The Best Southern Female Chefs That We Absolutely Love)who made her name through television. She has developed her success with cooking by offering inspiration and lifestyle advice.
Her cooking and her personality gained her lots of attention in the press.
Ray has brought her own style to the table and has developed her career by displaying her confidence in her cooking. She has excelled as a TV personality, and has successfully written many bestselling cookbooks! 
Ray developed some great 30-minute recipes which have encouraged people around the world to eat more healthy family meals.
These meals are cost-effective and practical, making her a chef that appeals to the masses.
She is less of a high-end chef and more of a chef who wants to bring cooking into lots of different homes around the world.
Her work is very good for female chefs, (see also: 6 Female Miami Chefs We Adore)as it took the classic 'women's task' of preparing food and turned it into a much more enjoyable experience.
7. Nigella Lawson 
Nigella Lawson is a famous British chef. She is also a journalist, and TV personality and she is the author of lots of bestselling cookbooks. 
Lawson has been on many different TV shows, even hosting her own for the BBC. She hosts Nigella Bites and Nigella Feasts which are both very successful.
Nigella became popular using her personality as well as her cooking. She is known for her wry humor and metaphorical language. 
Nigella Lawson has developed herself as a household name. She has developed irresistible recipes that range from common household dishes to much more haute cuisine. 
Lawson attended the University of Oxford and soon after became a restaurant critic. She then began a career working as a freelance journalist where she wrote for several different magazines.
It wasn't until 1998 that she wrote her first cookery book named How To Eat. This book was very successful and she sold 300,000 copies making her a bestselling author.
8. Bethenny Frankel
Bethenny Frankel started her working life as the host of a TV show on Bravo named Bethenny Ever After. However, later on, she turned her attention to cooking.
Over time, she became one of the most famous female chefs (see also: 7 Best Famous Black Female Chefs We Absolutely Love)in the US. 
She has written a very successful cookbook that displays her vibrant personality. It focuses on healthy eating and discipline in the kitchen.
She provides all of her tips from her training at the Natural Gourmet Institute, as well as the many years that she spent cooking in fantastic restaurants.
She is a successful author who is best known for offering recipes for families that are quick, easy, and healthy! 
9. Lidia Bastianich
Lidia Bastianich is a very well-known chef. She has written many cookbooks and appeared on TV. Lidia is an internationally known chef who specializes in Italian-American cuisine.
She combines the flavors of her culture, with her own unique style. She is influenced by people, traditions, stories, and culture.
In 2014, Lidia launched the show Lidia's Kitchen. This was her fifth television series. She now owns many restaurants across the US, and her son and daughter are partners in these businesses.
She has one in Pittsburgh and one in Kansas City. She is also a partner in Eataly restaurants in Boston, LA, Las Vegas, and New York City, as well as many others.
Final Thoughts 
So, there you have it! In such a male-dominated business, it can be very difficult to find success as a female.
There are hundreds of chefs out there attempting to find success and make their mark, and in this article, we have outlined some of the amazing and inspiring women who have made a name for themselves.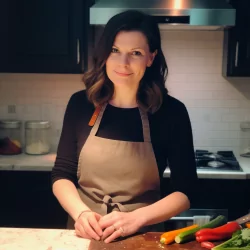 Latest posts by Barbara Hunt
(see all)