All across the globe, you will find lots of female chefs who have made names for themselves in the culinary world.
Despite once being a very male-dominated industry, there are now lots of women succeeding in catering careers.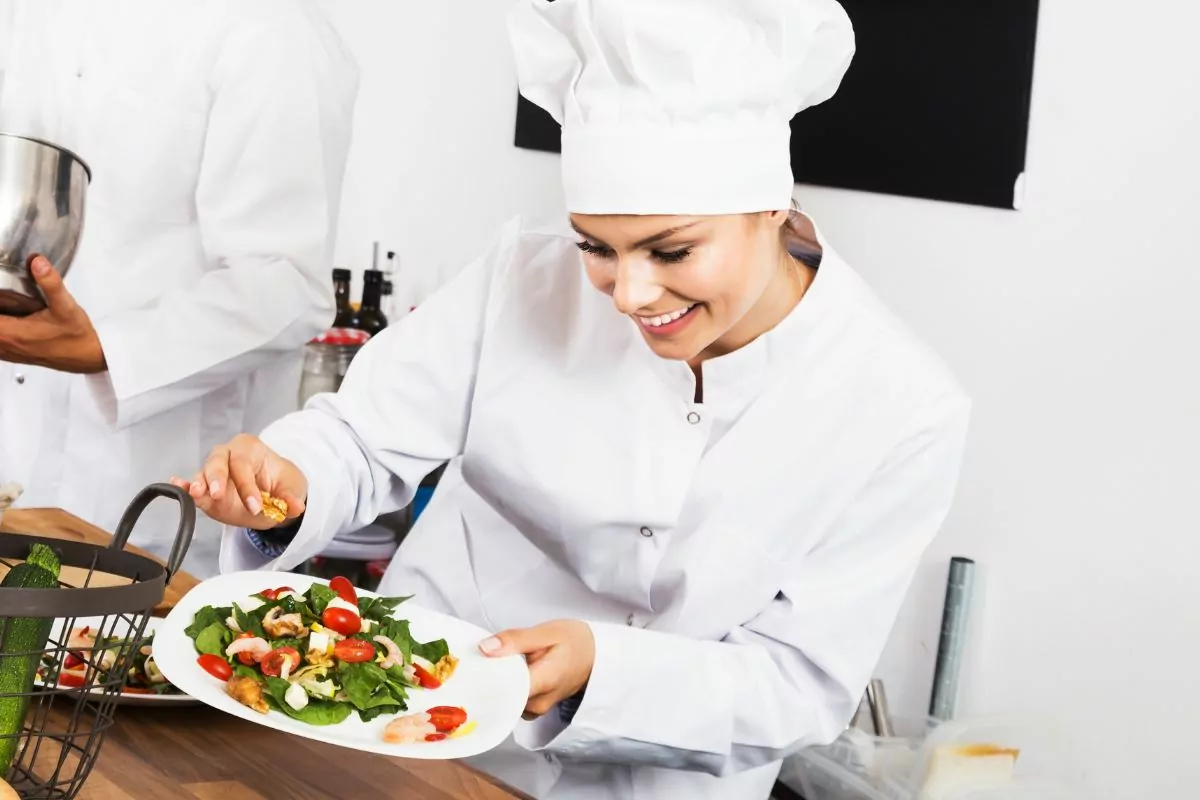 Among them are a whole host of female chefs who have built their careers in Louisiana.
If you are visiting the Bayou State, then you may be interested in visiting restaurants that are run by successful female chefs.
Southern cuisine is among some of the best in the USA, and in Louisiana, you really will be spoiled for choice.
In this guide, we're giving you the low down on 9 of the most successful female Louisiana chefs out there.
We absolutely adore these chefs, and once you find out more about them, we're confident you will too.
Read on to find out more!
1. Ashley Jonique
Let's begin this by looking at Ashley Jonique. Chef Ashley Jonique is a Louisiana-based social media chef that has made a name for herself on Instagram under the handle @letdatgirlcook (Also check out Female Instagram Chefs We Adore).
In her catering career, Ashley has specialized in soul food and this allowed her to generate a large social media following.
She creates Instagram-worthy food but has really become popular in her local community because she focuses on using locally-sourced ingredients in her cuisine.
With over 50,000 followers on Instagram, Ashley is one of Louisiana's biggest social media chefs, and a big inspiration to young girls interested in entering the world of cuisine.
You should definitely check out her account if you haven't already!
2. Martha Wiggins
Another very popular chef in Louisiana is Martha Wiggins.
Martha Wiggins has had a lucrative catering career but has recently won the hearts of the nation as executive chef at Café Reconcile.
Café Reconcile is a New Orleans café that focuses on creating career opportunities for troubled youths.
They look to transform the lives of troubled and vulnerable individuals aged 16-24 through workplace development and have gained a large following because of the mission behind this café.
Prior to working at Café Reconcile, Chef Martha Wiggins had already made a name for herself in executive chef roles at other restaurants and had gained a number of awards for these jobs.
But at the time of writing, you will find her at Café Reconcile.
3. Lenora Chong
Chef Lenora Chong is a female chef that really entered the Louisiana cooking scene with a bang.
With Korean heritage, Chef Chong was able to fill a gap in the market in Louisiana, and that is why lots of people have flocked to her restaurant, Morrow's.
Fusion food is incredibly popular in Louisiana, and it is becoming increasingly popular across the world.
This is the style of food that Chef Chong specializes in, and that is part of what has made her so popular. With cuisine that is a hybrid of Koran and American cuisine, everyone loves the food at Morrow's.
If you are interested in learning more about Chef Lenora Chong, you should visit Morrow's in New Orleans. We're certain you won't be disappointed with the food!
4. Christina Balzebre
Another outstanding female chef that hails from Louisiana is Chef Christina Balzebre.
Chef Balzebre is actually native to Miami, but after visiting Louisiana to complete her degree, she never left.
After tasting her food, Louisiana natives were more than happy to claim her as their own.
Chef Balzebre had an interesting start in her catering career as she originally trained in sociology.
However, after completing her degree, she worked her way from the bottom to the top of the food chain in various different restaurants, and now she has a lucrative career as a baker.
If you are interested in freshly baked foods, you need to visit the bakery she spearheads – Levee Baking Co. – we're certain you'll love what you see!
5. Megan Bickford
The next chef that we need to tell you about is Chef Megan Bickford. Unlike Chef Balzebre, Chef Bickford is native to Louisiana.
When you taste her food, you'll be able to tell this immediately because of the creole and Cajun flavors that feature throughout her dishes.
Still early on in her career, Chef Bickford has been one to watch from the very start.
In her early years, she was seen as a rising star in the catering industry in Louisiana, and as she has grown and matured she has only cemented this.
Despite only graduating in 2020, she has a long 12-year catering career, and this experience really influences her cuisine.
If you are interested in tasting Chef Bickford's food for yourself, you need to pay a visit to Commander's Palace where she is constantly adding new and innovative meals to the menu.
6. Joy The Baker
Another chef who has really built a career for herself through social media is Joy the Baker.
As her name suggests, Joy is a baker rather than a chef, but she has quickly become one of the most popular social media chefs in Louisiana.
If you are interested in cakes, cookies, and all the bakery treats in between, then you really need to give Joy a follow.
She has 2 different social media accounts with more than 700,000 followers across the two platforms. People love to watch her bake, and once you see her account, we're sure you will too.
Social media has allowed people to make names for themselves in industries that they would have struggled to penetrate without social media.
That is why there are quite a lot of female chefs who have made a name for themselves through these platforms.
7. Melissa Araujo
Somebody else who has become one of the most popular female chefs in Louisiana is Chef Melissa Araujo.
Chef Araujo has a rich history in cooking, and this is what has led to her becoming one of the most popular female chefs in the State.
Her catering career has taken her across the world with 4 years spent in Mexico, and more than 10 years spent working in restaurants across Italy.
This has really refined her culinary skills and inspired the unique and delicious dishes that she specializes in now that she is based in New Orleans.
With dishes that are classic Louisianan cuisine with Honduran roots, her food is utterly delicious.
She has her first flagship restaurant in New Orleans, called Alma, so if you are in town, be sure to check out her food!
8. Leah Chase
Perhaps the most successful female chef in Louisiana is Chef Leah Chase.
Chef Chase was known as the "Queen of Creole Cuisine", and up until her unfortunate death in 2019, she played a huge part in the Louisiana culinary industry.
Until her passing, Chef Chase was the head chef and matriarch of Dooky Chase in New Orleans.
Throughout her career, Chef Chase made this restaurant one of the most popular and high-class restaurants in New Orleans, and the restaurant continues to be one of the best fine-dining restaurants in the area after her passing.
Even though Chef Chase is no longer alive, her legacy continues and her influence on Louisiana cuisine can be seen through many different restaurants.
9. Nina Compton
Finally, we had to include Chef Nina Compton in this guide. Chef Compton hails from St Lucia but has really made a name for herself in Louisiana.
With French, Italian, and Caribbean influences over her dishes, Chef Compton creates totally unique food.
As we said earlier, fusion cuisine is very popular in Louisiana, and that is part of what has made Chef Compton so successful in her career.
If you are interested in tasting her incredible dishes, you should visit either Compère Lapin or Bywater American Bistro in New Orleans.
Summary
In short, there are lots of successful female chefs out there who either hail from Louisiana, or have built their careers in the Bayou State.
So, if you are thinking of visiting Louisiana, there are lots of excellent restaurants out there run by female chefs
In this guide, we have taken a look at some of the most successful female Louisiana-based chefs(see also:Female Louisiana Chefs We Adore). Many of these chefs have restaurants in the State, so you should definitely check them out.
Thanks for reading!
Frequently Asked Questions
Is Louisiana Cuisine Good?
Yes, the cuisine served in Louisiana is absolutely divine. The food that has been created in this State is truly out of this world, and we're confident that you'll love it.

A lot of people talk about the atmosphere in Louisiana after a visit to the State, but in our opinion, the food is a real talking point too.
Are There Many Female Chefs in Louisiana?
Yes, there are lots of female chefs that are based in Louisiana. In this guide, we have taken a look at 9 of the most famous female chefs who are based out of Louisiana.

Some of these chefs have their own restaurants, and others have made a name for themselves through social media. Regardless, they are some of the best female chefs in Louisiana.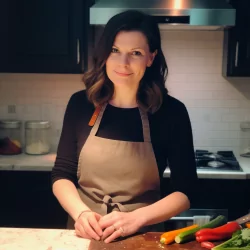 Latest posts by Barbara Hunt
(see all)