Atlanta is renowned for its culture, music, art, and diversity. Alongside its rich history, Atlanta is also very well known for its unique culinary culture.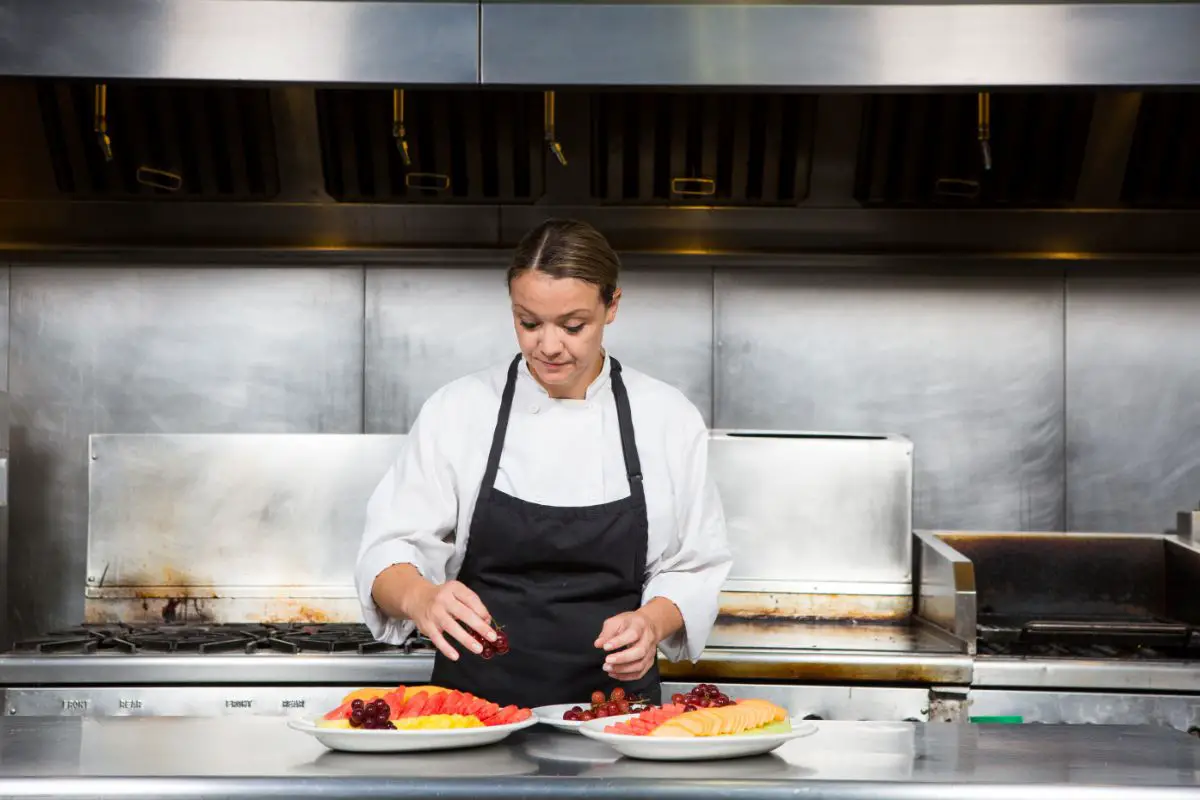 Specifically, Atlanta is well known for its spin on burgers and fried chicken, and the food in the area is heavily influenced by Vietnamese and Malaysian foods. 
Along with the rich culinary culture, there is a group of chefs that are well-known for making the magic happen.
As cooking is one of the most male-dominated professions, female chefs sometimes find it difficult to rise up the ranks.
However, there are lots of female chefs in Atlanta that we adore, (see also: 6 Female Below Deck Chefs We Adore)and we're here to blow their trumpets! 
In this article, we have compiled a list of the top female chefs (see also: 5 Female Top Chefs In Seattle We Adore)in Atlanta. If you find yourself in Atlanta, you should visit some of their fantastic restaurants and celebrate their groundbreaking work!
Failing this, have a look at some of their wonderful recipes. Let's dive in!
1. Anne Quatrano
Anne Quatrana is a very successful Atlanta chef who is known around town as the queen of Atlanta fine dining. 
Quatrana was raised in Fairfield Connecticut and she spent a lot of time in Cartersville, Georgia on the family farm. She started her career in restaurant management before attending culinary school in San Francisco.
At school, she gained a lot of influence from Californian cuisine. 
After school, she moved to New York City, where she worked in lots of different restaurants including Grolier and Conrad's Bar and Grill. 
In 1992, Quatrano and her husband moved to Georgia, where they resided at the family farm. They opened their own restaurant named Bacchanalia in Atlanta in 1993.
This restaurant uses ingredients from Summerland Farm, and the restaurant specializes in American cuisine. 
In 1998, she opened another restaurant named Floataway Café in the northeast of Atlanta. She later went on to release her own cookbook named Summerland. 
Quatrano has won many awards for her impressive work including the Best Chef: Southeast James Beard Award. She won this alongside her husband. 
If you've never visited Anne Quatrano's restaurants you're certainly missing out! Head down to one of these restaurants today to taste her exquisite food.
2. Hannah Chung
While Anne Quatrano is known as the queen of fine dining in Atlanta, Hannah Chung is known as the queen of kimchi!
Chung has spent her career perfecting her Korean cuisine, and she is the owner of a very successful restaurant that serves kimchi and Korean steamed buns (Also check out other Female Korean Chefs We Adore). 
Her restaurant, named Simply Seoul, is located in Atlanta, Georgia. Chung has used social media to boost the success of the restaurant.
She uses Instagram to post pictures of the food and to give viewers a look at what happens in the kitchen. Chung also sells food online, selling a line of hand-crafted kimchi. 
Chung is a very successful female chef in Atlanta that we adore, (see also: 7 Female Boston Chefs We Adore)so head down to Simply Seoul to try her food out today! 
3. Asha Gomez
Asha Gomez is a fantastic Atlanta chef. She was the owner of the Indian patisserie named Spice to Table in Atlanta which has now closed. She moved on to put her time into her lifestyle brand named DYAD Tea and Spice. 
Gomez is very motivational. She has lived in the US for over 35 years, but she often finds that people only credit her Indian cooking.
She has spoken up against this microaggression, arguing that she should be considered a chef capable of cooking dishes both inside and outside of Indian cuisine. 
She has written a cookbook titled I Cook in Color, in which she has enclosed recipes inspired by many different cuisines. In her book, you will find Singapore noodles, Vietnamese pho, and Persian molasses. 
Not only is Asha Gomez a great Atlanta chef, she is also a pioneer for women in cooking all over the world. She is a true trailblazer and her food is definitely worth a try! 
4. Jiyeon Lee
Jiyeon Lee moved from South Korea to Atlanta in 1999. When she moved, she developed a taste for delicious American BBQ.
Lee saw the opportunity to combine the flavors of American barbecue with the flavors of her home country. This is where she developed the idea for her Korean-inspired BBQ restaurant Heirloom Market BBQ.
She opened this restaurant in 2010, alongside her husband. 
Both visitors and natives love this restaurant and the cultural infusion that it has brought to Atlanta is fantastic.
The best things on Lee's menu are the tender beef brisket that is seasoned using Korean miso (named doenjang) and the gochujang-spiced pork. 
Lee's restaurant in Atlanta also offers a large number of different side dishes, including kimchi slaw. It is very popular among vegetarians who visit the restaurant just for the sides.
Many of these recipes are cooked using her grandmother's delicious technique.
5. Marchet Sparks
Marchet Sparks is another great female chef (see also: 7 Female Pastry Chefs We Adore)in Atlanta that should not be overlooked! Her restaurant is named Le Petit Marché and it is located in the Kirkwood neighborhood in Atlanta. 
Sparks' business began as a market that contained bread, cheese, sandwiches, and many other foods.
The food that she prepared with her mother in their kitchen was very popular, and she began offering lots of different breakfast and lunch options.
The business became much more successful over the years, and she ended up needing to expand into a larger space. 
Sparks has faced some tough challenges throughout her career, but she is now thriving. She has expanded twice, and she has another franchise in the process.
She is a very impressive and adaptable chef and her food brings with it the comforting feeling of home. Homemade soups and baked goods are well known for being very comforting.
6. Ana Arriaga
Ana Arriaga comes from a Hispanic family, and she wants to share her love of food with the whole of Atlanta. She thinks that food is a great way to display your love.
Arriaga has a sweet tooth, and she shares this love through the Ghoul Next Door Bakeshop. 
Arriaga is a self-taught pastry chef. She started her career as the family pastry chef, making sweet snacks for family gatherings.
She loves to experiment with lots of different baked goods, from cookies to brownies and everything in between. 
Her career took off with successful TV shows and YouTube videos that put her on everyone's radar. She started decorating cakes, and people began to see how talented she was as a chef. 
Arriaga moved to Atlanta in 2020 and she developed her baking business into a full-time venture. Atlanta turned out to be a great place for her business and her creations became very popular. 
Her most famous creations are her deliciously chunky cookies. Her cookie named The Descent is one of these famous cookies. This cookie is made from chocolate peanut butter using a Hershey's cocoa cookie base.
It has lots of additional chocolate goodness involved in it. It really can't be described, you'll have to try it for yourself!
Arriaga is a great chef because she uses local ingredients, meaning she includes a part of Atlanta in her creations!
7. Deborah VanTrece
Deborah VanTrece is a very highly recognized personality in the culinary world. She is based in Atlanta, and she is the founder of the VanTrece Hospitality Group.
This group includes the modern global soul food restaurant named Twisted Soul Cookhouse & Pours. She has also opened another restaurant to revitalize the Cascade Heights neighborhood of Atlanta. 
VanTrece creates delicious Southern cuisine, adding some global influences to the traditional food.
She worked as an international flight attendant, so she discovered many different influences from different cultures that she has added to her food. 
Over the years, VanTrece has not only affected the culinary world in Atlanta, but she has also impacted American food culture. Her food attempts to recognize the influence that African food heritage has had on American cuisine.
As well as being an advocate for food, she is also an advocate for lots of different social justice issues.
She is an African American female who owns her own businesses, as well as a member of the LGBTQ+ community. She openly advocates for issues that impact vulnerable populations in Atlanta.
Final Thoughts 
So, there you have it! If you are a visitor or resident of Atlanta, you're probably wondering who the best female chefs (see also: 7 Famous Female Chefs From New Orleans We Adore)in Atlanta are.
In such a male-dominated business, it is difficult for females to make it in the industry, so we've compiled this list to help you out.
Now that you are aware of some of the most successful female chefs in Atlanta, you can head over and visit their restaurants! 
All of the chefs on this list are a credit to Atlanta, and they have helped to shape the food culture of the area. We hope you adore these chefs as much as we do!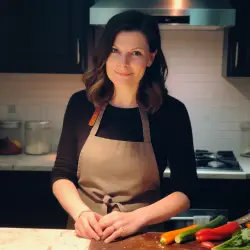 Latest posts by Barbara Hunt
(see all)