Food has been an integral part of Indian culture for so many years, with many of the national dishes and cuisines being passed down through generations of families and a lot of these recipes now being beloved all over the world.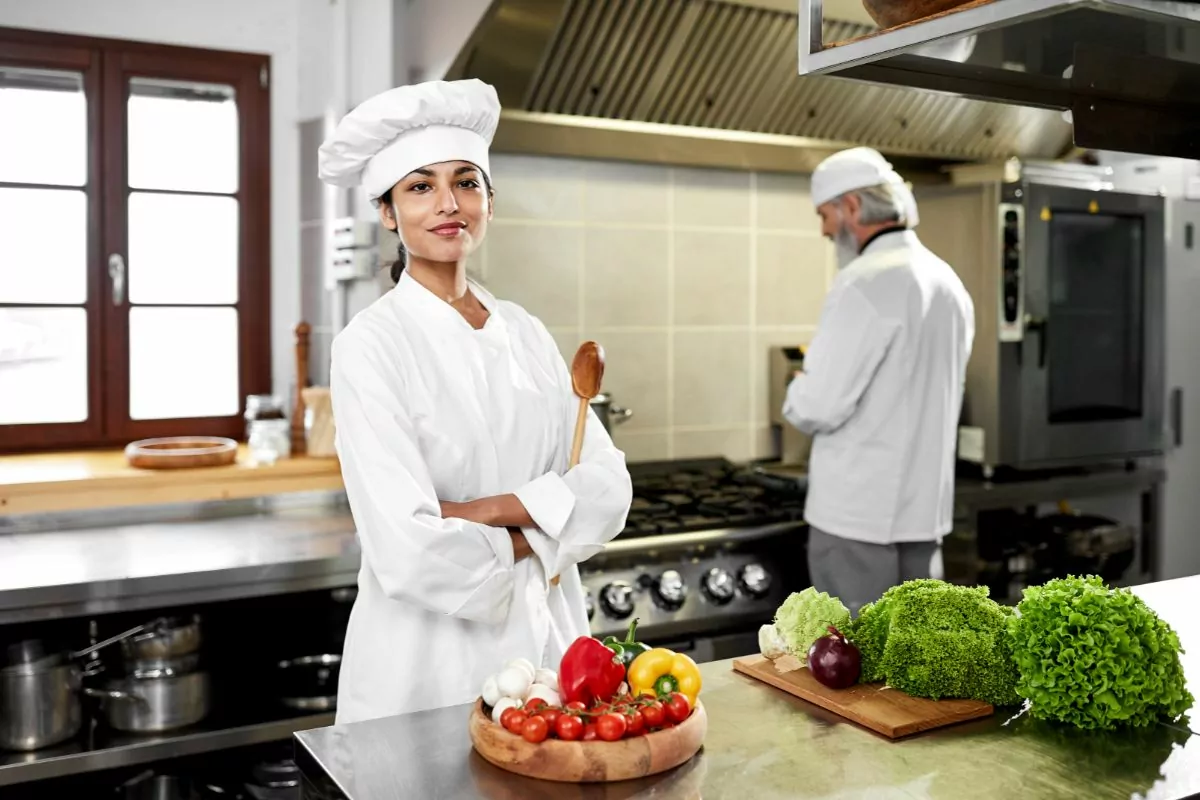 Whether it's rice pudding, creamy chicken curry, or deep-fried samosas, the chefs of India have proven to the world that they are some of the best in the world when it comes to serving up mouthwatering and memorable dishes packed full of flavor, especially the female chefs who have revolutionized the way certain foods are made and served within India, and in other countries.
While there are still far more male chefs in the workplace within the country, many women have made a name for themselves as trailblazers, forging their own unique recipes and becoming an inspiration to young women all over the country who aspire to also be chefs one day, but who exactly are these women?
That's exactly what we're going to find out today.
1. Tarla Dalal
You can't talk about the most influential female chefs in India and not mention Tarla Dalal, a true pioneer in the cooking industry who many look up to for how inspirational she was, opening up avenues for women in the cooking industry during the 1970s. 
While she does have many very unique meat-based recipes which are all delightful in their own right, she is perhaps most well known for her vegetarian recipes, many of which are featured in her bestselling cookbook 'The Pleasures of Vegetarian Cooking' which was released in 1974, and to this day, has sold over 5 million copies. 
This is just one of her hundreds of cookbooks which are still feverishly sought out by chefs all across the world, and while Tarla Dalal sadly passed away in 2013, her legacy will certainly live on as one of the greatest female chefs to ever live, not just in India, but the world. 
2. Maneet Chauhan
When Maneet Chauhan flew over to the US to study food at the very prestigious Culinary Institute of America, she was shocked by how far from reality many of the Indian dishes were from the real thing, mentioning in her popular recipe books how the abundance of extra ingredients diluted a lot of the recipes, making them very inauthentic.
Maneet took immediate action to resolve this issue, opening up her restaurant 'Vermilion' in Chicago Illinois with the aim of showing the American people real Indian food, ranging from large curry-based dishes full of spices and herbs to smaller bite-size snacks like crunchy potato roasts and delicious onion bhajis. 
While you can try her amazing recipes out for yourself by visiting her restaurant, you can also see how she goes about making a lot of her most popular dishes by watching 'Chopped', a channel on the Food Network where she goes into detail about what makes a good meal, and why Indian recipes are so unique. 
3. Dipna Anand
While Dipna Anand is much younger than many other well-known female Indian cooks and chefs, she has already made quite the name for herself, making appearances across many cooking tv shows, running her very own cookery school, and even earning several awards including the first national award for 'Best Food Technology Project in the Country' by the British Nutrition Foundation. 
While she features several mouthwatering vegetarian recipes in her cookbooks, including her famous paneer tikka and refreshing bowl of kasta samosas, it's her delightful seafood portions that have turned out to be some of her most replicated recipes, especially her lemon drizzled fish pakoras which are perfect for enjoying in the summertime. 
She already runs several different restaurants with the 'Brilliant' restaurant being her longest-running and most successful, producing authentic Indian Punjabi cuisine for over 20 years. 
4. Nita Mehta
With over 600 cookbooks to her name, many of which are award-winning and best sellers, Nita Mehta has spent almost all of her career perfecting Indian cuisines and sharing what she knows with her fans through her books which go into incredible detail about not only how to make each recipe, but also what they mean within Indian culture and tradition. 
While a lot of people know Nita Mehta for her spicy recipes which mix together cumin, cloves, fenugreek, and other ingredients that help add some intense heat to a recipe, she also makes some of the sweetest and most delicious honey imaginable, something she goes into extreme detail about during her appearances on MasterChef India. 
Nowadays, she is a judge on several different cooking shows, not just in India, but across the world, and her vast collection of Indian recipes are still replicated in many households.
If you have an Indian cookbook lying around somewhere, there's a very good chance that it was probably written by Nita Mehta, or at least features a few of her own recipes.
5. Pooja Dhingra
As one of the top pastry chefs in India, Pooja Dhingra has quite an interesting cooking style that mixes together Western desserts with a few extra Indian authentic Ingredients to make a dessert unlike anything you've ever tasted. 
Her fans call her the 'macron queen' in reference to her incredibly unique desserts that have an outer shell made from almond powder and ice sugar, with the chai ganache core being infused with chai powder, chai masala, cream, and a little bit of butter to make them as soft and creamy as possible. 
She has already published two bestselling cookbooks including 'Big Book of Treats' which features all of her most popular desserts, and since she is still young, we can expect her to only come up with more unique and interesting pastries in the future. 
6. Garima Arora
As the first Indian female chef to win a Michelin star, calling Garima Arora an inspirational female figure in the cooking industry would be a massive understatement, and not only has she been serving her own personal dishes in her home country of India ever since she was a teen, but she's spent a lot of her professional career also traveling across the world. 
As soon as Garima graduated from the world-famous Le Cordon Bleu cookery school in France, she immediately moved back to Asia to begin opening up restaurants across India and Thailand, with her most popular being in Bangkok where she prepares many of her most popular traditional Indian cuisines.
Her catalog of recipes includes south Indian food, north Indian food, Punjabi food, and Bengali food, so if you ever have the pleasure of visiting one of her many restaurants for yourself, or you pick up one of her cookbooks, you certainly won't be limited on tasty recipes to choose from. 
7. Ravinder Bhogal
At a young age, Ravinder Bhogal actually had little interest in cooking, or at least, she never had big aspirations to become a chef, especially since she was already in the middle of pursuing a career as a journalist, but that all changed when she appeared on Gordon Ramsey's cooking show 'The F Word'. 
Much to her surprise, she ended up winning the competition and realized how much of a natural talent she had for cooking.
After her success in the show, she was all the talk among the media and was soon invited to show her unique cooking style to others in private catering gigs. 
She eventually opened up her own restaurant, Jikoni, in London where she showcases her dishes which are inspired by her mixed heritage, blending many Indian ingredients and cooking styles with more Western-themed recipes with one of her most popular cuisines being her slow-cooked celeriac with kimchi butter along with a side of apple and pear kimchi salsa. 
8. Madhur Jaffrey
When it comes to sheer experience, you won't find anyone who has had a longer career in cooking than Madhur Jaffrey.
Called the 'Queen of Curries' by many of her fans, Jaffrey first started taking the world by storm with her easy-to-make but delightful Indian recipes when she first appeared on television screens in 1982 in 'Madhur Jaffrey's Cookery Show'. 
Very soon, her mixed vegetable curries, chicken Thai red curry, turkey mince stir fry, and other mouthwatering recipes were being copied by households all over the world, and while she only has a little less than 20 cookbooks available currently, all of them have sold incredibly well because of how popular Jaffrey has remained. 
These days, she has also tried her hand at acting, writing, and blogging, becoming somewhat of a social media icon who loves to interact with her fans at any chance she gets. 
Summary
When it comes to the Indian cooking season, women have played an extremely important part in revolutionizing the way that food is prepared, alongside helping to spread Indian cuisines across the world for everyone to enjoy. 
While there are plenty of female Indian chefs who are considered legends for their efforts in opening up opportunities for young women to work in the kitchen as professional chefs, there are also so many new fresh faces who are slowly beginning to show the world their own cooking talents.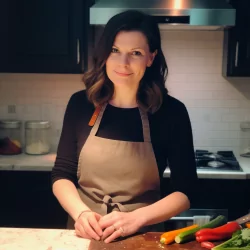 Latest posts by Barbara Hunt
(see all)