Giada De Laurentiis is easily one of the most celebrated female chefs in the United States, and her work has proven to be truly influential and impactful.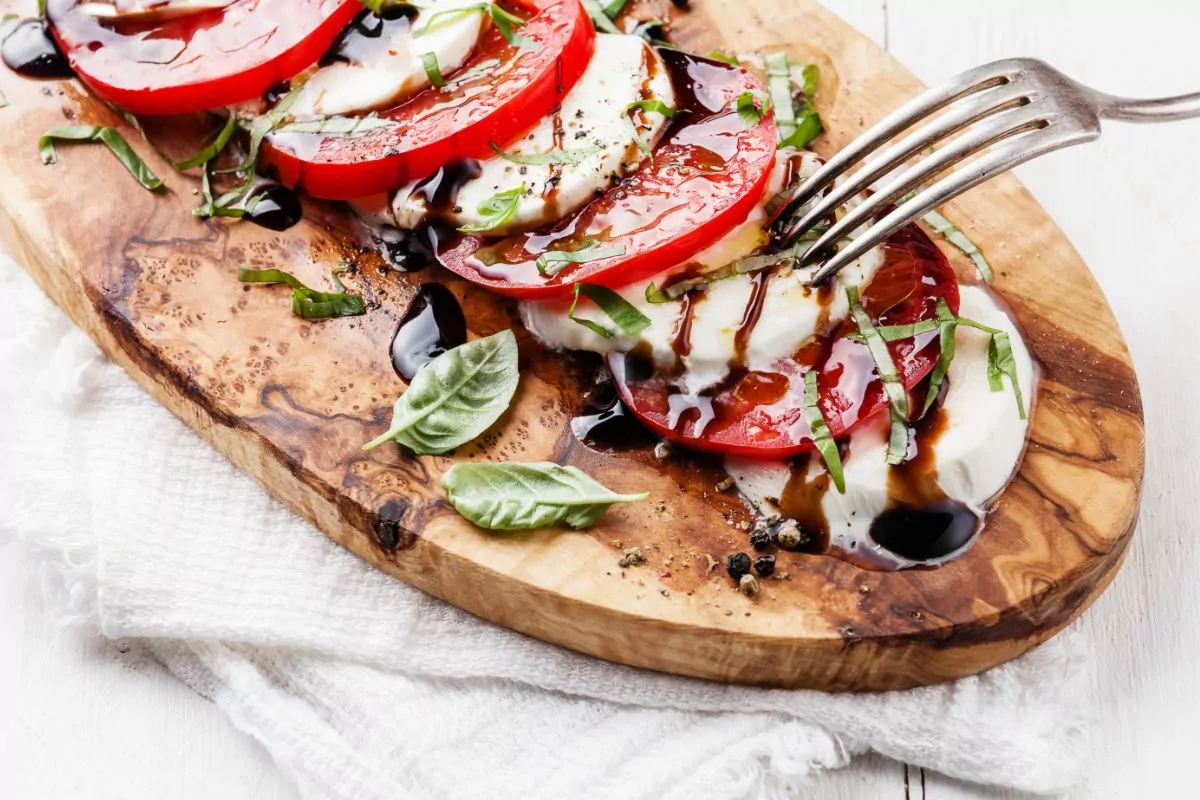 Her numerous popular recipe books are filled with some of the best recipes that perfectly show off her culinary skills and her ability to create immensely unique dishes that draw from her Italian-American heritage.
As if that was not enough, Giada has also had numerous television appearances and even hosted her own Emmy-winning show on the Food Network, Giada At Home.
You're likely reading this very article because you are very familiar with Giada De Laurentiis, and now you want to know how you can prepare fresh and delicious meals just like she does!
Luckily, this is the best place you could have come, because today we are going to take a look at some of Giada's very best recipes that you can easily try (see also: 20 Best Jessica Holmes Recipes To Try Today)recreating at home today, to wow dinner guests, or even just to treat yourself to a world-class meal! Dive in down below!
We really could not resist the urge to kick off our list with easily one of our favorite recipes from Giada.
This is the most popular item on the menu at Giada's own restaurant, and when you try making it for yourself, you will understand why!
Spaghetti is one of the most iconic Italian dishes, and while it might seem that there are only a few limited ways you can prepare it, this recipe is here to totally redefine what spaghetti can be.
The use of lemon in this recipe is easily its defining quality.
It helps to create a spaghetti sauce that is simultaneously very sweet and also very savory, thanks to being mixed up alongside salt, black pepper, and a whole lot of parmesan.
What results is a very refreshing spaghetti dish that creates a party for your tongue. It also goes amazingly with some grilled fish, as the sweet flavors contrast against the sharper and saltier flavors of the fish!
What better to pair with lemon spaghetti than a glass of fresh and tangy Italian lemonade? We've all had lemonade at some point in our lives, but have you ever tried making it totally fresh?
This recipe takes what could be an average lemonade drink, and infuses it with a fresh dose of basil, which helps to give the whole drink this slightly herby hint that helps to make the lemon flavor even more prominent and noticeable.
The lemonade itself is also made all the more delicious because of the knowledge that you have made it using fresh lemons!
Serve this lemonade up with some ice during the warmer months, and you will have a great drink for keeping cool!
This is one of the best recipes on this list precisely because of how easy it is to whip up and serve in no time.
The chicken becomes incredibly juicy and tender, and the parmesan and tomato sauce are both able to easily soak into the chicken to make the flavor experience all the more enjoyable.
Chicken parmesan is one of the most popular items on Giada's menu, and this is thanks to the fact that her recipe results in a dish that simply cannot be replicated in any other restaurant!
But if you can't suddenly make a trip to her own location in Las Vegas, then this recipe is just as good!
Continuing with the trend of lemon-infused culinary wonders, this alfredo recipe is perfect to serve up either as a main course or as a side dish to accompany a larger recipe!
This recipe makes use of fusilli col buco, which is an incredibly unique type of pasta that has a long and curly appearance, which of course leads to a unique-looking dish that tastes just as good as it looks!
The addition of peas to this dish is easily what helps it to be as incredible as it is.
Biting into the peas causes them to burst with herby flavors that meld so naturally with the lemon that is infused throughout the recipe.
This is such a simple recipe, and it truly takes you next to no time at all to whip it up for yourself!
Sometimes, in the hottest periods of the year, nothing quite satisfies like a delicious fresh salad.
But a key part of any good salad is not just creating the perfect flavor combinations, but also creating a dish that is bursting with color.
This three-color salad is not only one of the most delicious in Giada's repertoire, but also one of the best-looking around!
The way that the fresh tomatoes seem to glisten, and the shredded basil leaves help to give it that extra pop of flavor is so irresistible.
The creaminess of the mozzarella creates a perfect direct contrast with the sharper and more acidic taste of the tomatoes, which delights the palate with every bite!
Giada's most famous restaurant is located within the city of Las Vegas, and one of the most popular items on her menu is the chocolate chip cookies (Also check out other Female Las Vegas Chefs We Adore).
You might wonder what could be so special about the cookies to make them so popular, but when you make them for yourself, you'll easily be able to see what it is that makes them so special.
With a small helping of kosher salt mixed into the dough, these cookies strike a perfect balance between sweet and savory which helps to make the chocolate chips seem even more indulgent.
And the resulting cookies are incredibly gooey and doughy in the middle, while still being nice and crunchy on the outside, creating a satisfying snack to bite through!
Stuffed mushrooms are a great culinary treat to serve up if you are planning to host a dinner party in your home.
They are small bite-sized parcels of goodness that practically explode with flavor as you bite into them and fill your mouth with all of the unique ingredients that you've packed into them.
However, there are loads of stuffed mushroom recipes across the web, but truly none as delicious and indulgent as these.
The cheese, breadcrumbs, and assorted herbs that are stuffed into the mushrooms slowly crisp up as they bake, creating a contrast against the softness of the mushrooms that make them a great sensory experience with a great mouth feel!
Roman-style chicken is a great dish to cook up if you are serving multiple guests at the same event, or if you just want a simple dinner that can easily satisfy multiple family members after a long day.
The chicken is slowly cooked to perfection, becoming juicy and tender, while also absorbing the flavors from the various herbs and spices that are used to add an extra dimension of flavor to the dish.
This is a great dish to serve alongside a bed of soft rice, as it is naturally very juicy, so it is best to make the most of every drop, each of which is packed with flavor!
Adding a delicious and crunchy crumb to the outside of some tender pork chops can be a great way to make them taste all the more delicious.
The contrast between the tender meat and the crunchy outer surface is incredibly pleasant and results in an easy dish that will please countless dinner guests!
But what do you do if you don't want to use potentially-fattening breadcrumbs? Turns out, you can make perfect use of parmesan as an alternative.
Parmesan becomes incredibly crunchy when cooked just right, which makes it an awesome alternate solution!
Chicken tetrazzini is a lesser-known Italian staple meal that Giada has managed to hone to absolute perfection!
If you've never tried it before, then just imagine how decadent a dish that packs together chicken, mushrooms, peas, parmesan cheese, and bechamel sauce would be!
If that description alone has managed to get your mouth watering, then this is a recipe that you will not want to risk missing out on.
The chicken itself becomes incredibly tender, which allows it to absorb the rich flavor of the sauce, as well as the slightly sharper contrasting flavor of parmesan.
This recipe takes a little more work to put together, so you will want to make sure to dedicate some time to it, but once it does, it will have your mouth watering in no time as it all cooks!
To Finish Up
Giada De Laurentiis has built her considerable reputation on her ability to create countless recipes that all taste simply sublime. But of all of the hundreds of recipes she's put together, these are easily the very best. 
These recipes show off her culinary talent, as well as her unique culinary style, which makes them great to put together yourself!
10 Amazing Giada De Laurentiis Recipes To Try Today
Course: Other, Recipes
Giada De Laurentiis is prized for her ability to create amazing Italian-American cuisine but of all of her recipes, which ones are the best? Let's see!
Directions
Pick a recipe from above
Click the recipe name and visit the website
Collect the ingredients and the food
Enjoy – don't forget to leave a review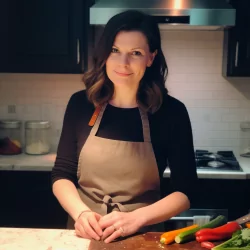 Latest posts by Barbara Hunt
(see all)