Whether you're looking to wow your co-workers at an office potluck or create a refreshing meal on a hot summer's day, you can't go wrong with a big bowl of a satisfying salad.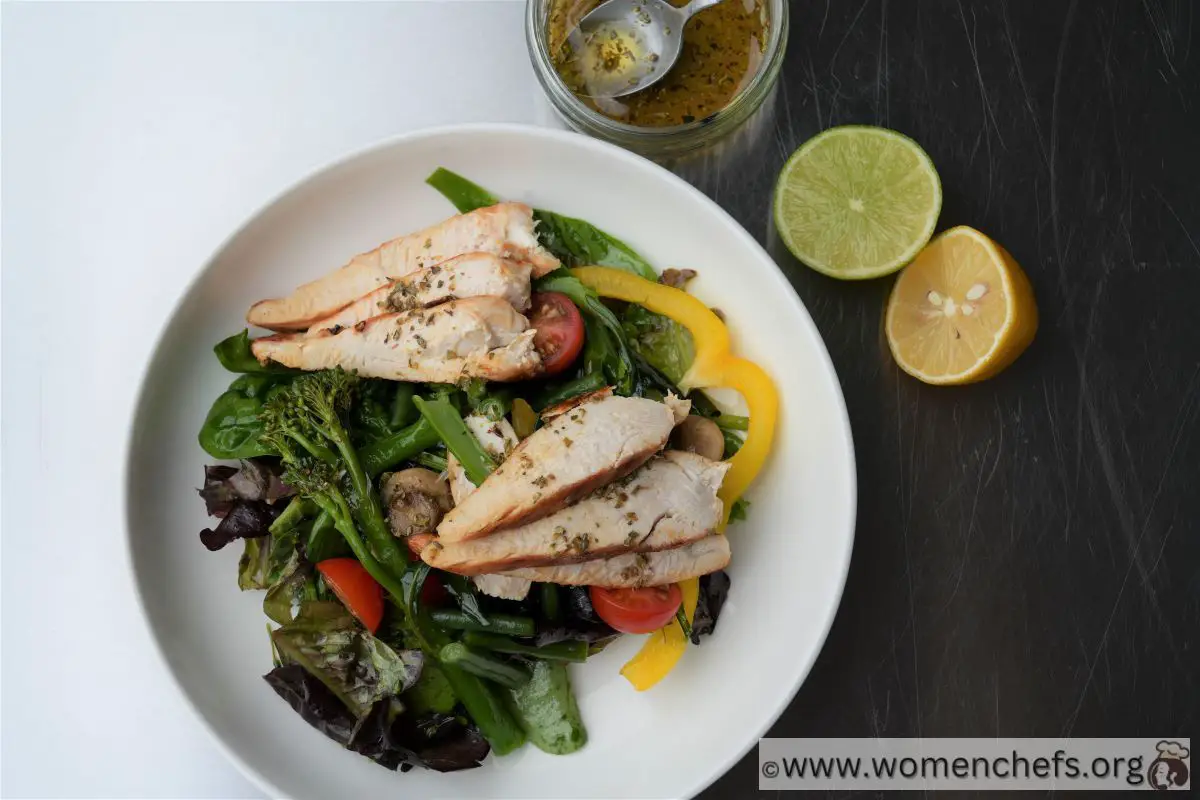 There are so many variations and combinations that you can get creative with, you'll never run out of ways that you can enjoy a tasty salad.
Once you start customizing with different dressings and proteins, you're sure to find your perfect salad pretty quickly. 
So, if you're looking for some inspiration to help you on your journey to the perfect salad for you, check out our 15 favorite salads that are sure to satisfy you.
Starting off, we have this super basic tossed green salad. Now, it might not be the most interesting meal that you've ever seen, but if you're just starting on your salad journey, then there's no better place to start. 
Something that we love about this recipe is the advice that the author shares about making the dish Mexican, Mediterranean, or Hawaiian –  there are so many variations.
Another very simple salad, this time with the ingredients that you'll always have ready to make this salad at any time. 
You can either make this salad as a part of a main meal, for example, by adding some more protein, or as a side dish for a bigger meal.
If you would like to make your salad more satisfying, then you should consider adding pasta. We like to add fusilli or orzo to our salads, however, it doesn't really matter what kind of pasta you use. 
The author of this recipe suggests using a pasta shape with plenty of nooks and crannies in order to trap in the dressing and cheese.
We just keep adding more and more aspects and ingredients to our salad recipes and making them just that little bit more complicated with every item. 
For example, with this recipe, you need to add chicken. You could add different proteins, however, we think that chicken tastes best in this particular recipe. 
We love a recipe that has lots of different colors in it – there's nothing better than a feast for your eyes as well as your stomach.
Is there anything more iconic than a Caesar salad? We certainly don't think so. 
Something that we love about this recipe is the detail that goes into each aspect of the meal. For instance, this recipe will show you how to make croutons, prepare your veg, and make Caesar salad dressing.
This just means that everything that goes into the meal is homemade, which adds a certain level of impressiveness to the dish.
Up there with Caesar salads are tuna salads. The tuna adds a fantastic vinegary profile to the salad that enhances the flavor of the rest of the ingredients.
We love the inclusion of olives and sundried tomatoes in this dish – they all come together to make a meal that just screams summer.
Broccoli is a massively underrated salad ingredient, so we love to see it take center stage in this particular recipe. Our favorite thing about this dish is the delicious combination of sour cream, bacon, cheddar, and scallions – and broccoli, of course. 
Did you know that one cupful of broccoli actually gives your body more than your day's worth of vitamins C and K? This meal is super nutritious, and loaded with veggies – enough to satisfy any hungry bellies that come to your dinner table.
If you prefer to add some fish to your menu, then you need to check out the loaded salmon salad. We absolutely love this meal because of how packed and full of different flavors and textures it is. 
There's crisp and refreshing celery, sharp radishes, beautifully baked salmon, and fresh, fragrant herbs. All of this is tossed together in a delectable lemon dressing – doesn't that sound amazing?
If there's anyone who knows how to make a good potato salad it's people in the American South – and this recipe is no exception. Mix your favorite kinds of potatoes with celery for crunch, cooked eggs for protein, and a creamy mustard dressing for that classic Southern taste. 
You'll want to make sure that you season as you go, but also remember that the longer you leave this recipe in the fridge, the more intense the flavors will grow.
Back to basics for this one. Even though the other salads on this list might be more appealing to you because of their fantastic additions, you can't forget to practice your fundamentals! 
This salad may be basic, but that just means that you can take what you've learned about enhancing salads so that you can make something that is everything you like in a salad – you can make your very own super special salad.
Moving onto some of our celebrity chef recommendations, starting off with this Ina Garten cape cod chopped salad. We love the flavor combinations in this salad, including the fact that it includes chopped green apples, cranberries, and blue cheese. 
This recipe isn't going to be to everybody's taste, but if those contrasting flavors sound interesting to you then you need to check it out.
For something a bit more accessible, this tomato and avocado salad will remind you of a bowl of nachos in the best way – you could even try adding tortilla chips instead of croutons.
We love how colorful this salad bowl ends up being, particularly if you use a bunch of different colors of tomatoes.
We're going to look at a couple of Paula Deen recipes now, first with this 7-layer salad. If you have a deep enough container, something like a trifle dish, you can make this interesting salad that feels super nostalgic. 
We absolutely love how this salad looks, and that's not even taking into consideration how good it tastes! With 7 layers, it would be easy for the flavors to get lost or too mixed up with each other, but that's not the case with this dish. 
Each layer brings something new but vital to the overall composition of the meal. Just be aware that you need to make this salad the day before you intend to serve it in order to give it the proper time to settle – leave it out at room temperature for about 15 minutes before you serve.
Another fantastic Paula Deen salad recipe, this time, a broccoli salad! As we said, broccoli is great and super underrated, so we love to see it as the main component of a salad like this.
This meal is perfect for a BBQ, potluck, or dinner party – whatever event you're hosting, make sure that you save space for this dish at the dinner table.
We've mentioned brushing up on your fundamentals a couple of times, but nothing exemplifies why we say to make sure that you know what you're doing than this perfect Rachael Ray basic tossed salad recipe. 
It takes 10 minutes to put this salad together, but it works for so many different main dishes that keeping it in your roster is so important. So matter what main meal you're cooking up, it's great to have the option of salad on the table at the same time. 
Conclusion
As we said, there are so many different ways to make a salad that if you experiment with enough of them, you're sure to find a meal that ticks every box. Next time you want to whip up a plate for a cookout, why not try one of these simple recipes?
Frequently Asked Questions
What Can You Serve With A Salad?
The perfect side dish will depend a lot on what kind of protein and dressing you've used, however, we don't think you can go wrong with a bowl of pasta like fusilli or orzo. Other than pasta, you could also try types of bread like pita or flatbread.
Can You Freeze Salad?
Not really, no. You can keep salad in an airtight box in the fridge for a couple of days, but because of all the water in most leafy greens (which are very common in most salads), they don't survive the freezing/thawing process very well, so we don't recommend it.
15 Easy Salad Recipes Everyone Needs To Know
Course: Other Recipes, Recipes
Directions
Pick a recipe from above
Click the recipe name and visit the website
Collect the ingredients and the food
Enjoy – don't forget to leave a review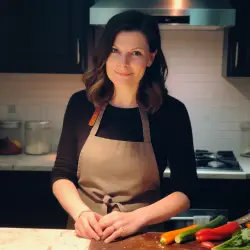 Latest posts by Barbara Hunt
(see all)