If you're here, then you're probably looking for a great new stoup recipe, but just in case you're confused, let us explain what a stoup actually is.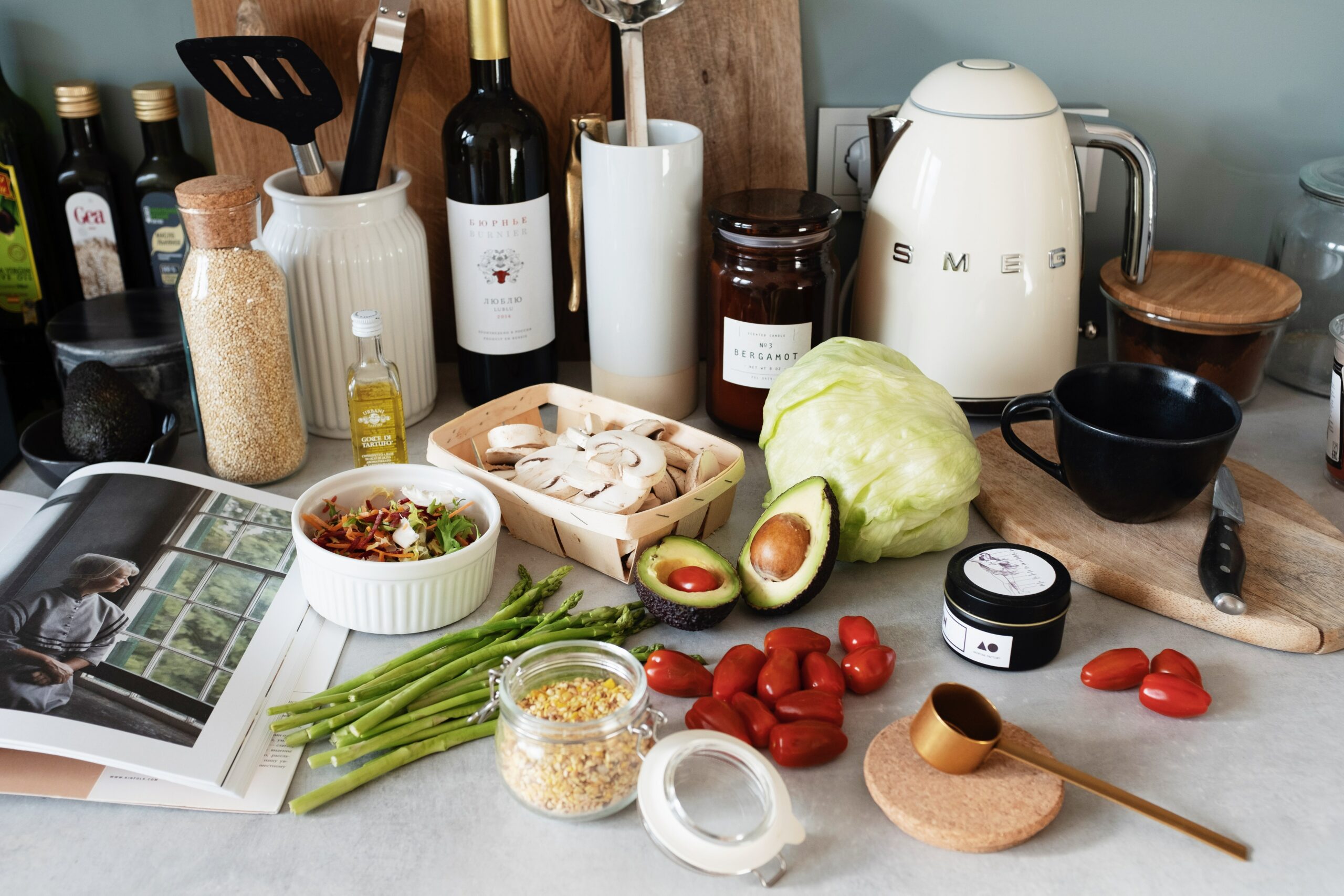 Popularized by TV chef Rachael Ray, a stoup is a filling meal of veggies and meat, in a sauce that is thicker than a typical soup, but not quite thick enough to be considered a stew. Instead, you end up with a dish that sits somewhere between those two meals. Hence the name "stoup". 
This meal is perfect for those cold nights when you need something filling but don't want to spend hours standing around the kitchen. So if you're looking for a new recipe to add to your winter meal planning, check out our 15 favorite "stoup" recipes below. 
Rachael Ray Recipes
As this meal concept was popularized by Rachael Ray, we felt it was only right to start off with some of our favorite recipes from this amazing woman. Something that we love about these dishes is how easily they come together, making them absolutely perfect for busy weeknights – you can even make them in a slow cooker and leave them simmering all day. 
The first stoup recipe we want to have a look at today is this aptly-named sloppy taco stoup. Aptly-named because you'll definitely want to keep a napkin near you when you eat it. This taco stoup has all the best parts of a delicious taco in an easier-to-serve bowl, without losing any of the flavor. 
In fact, the added liquid to this mix just gives you more opportunity to add more flavor. 
On cold winter days, there's nothing better than a good chicken soup. But, if you're looking for something a bit heartier, you can't go wrong with a chicken provencal stoup.
This Rachael Ray recipe is absolutely packed full of vegetables and other nutritious goodness. So much so that it is a totally hearty meal all by itself, but we wouldn't blame you for adding a couple of pieces of crusty bread to the side of your bowl. 
For a similar stoup recipe, check out Ray's chicken stoup recipe, with different ingredients and a different cooking method. You'll absolutely love the uniquely European taste of this stoup. 
Our favorite part is the spoonful of black olive tapenade that you add to the bowl right before you serve it. 
The next recipe we're looking at is Rachael Ray's chicken and vegetable stoup with herb and butter egg noodles. The addition of noodles to this stoup makes it a lot heartier, meaning that you need less in a bowl and therefore allow it to last longer. 
There's nothing nicer than a stoup on the second day, and we think that this stoup in particular is fantastic as leftovers the next day, and even the day after that, depending on how much you make. 
If you want to put fish on the menu, then this Fisherman's stoup absolutely has to make it onto your meal plan. With cod, anchovies, and scallops, this dish is bursting with maritime flavors and is sure to satisfy even the hungriest of bellies at dinner time. 
For us, there are only a few combinations that are better than chicken and chorizo, so when we came across this chicken and chorizo stoup, we knew we had to add it to the list. 
With just the right flavors and a pleasant level of spice from the chorizo, this meal is enough to warm you up on even the coldest of winter nights. 
We love what Rachael Ray does with soup – it's definitely one of her strongest skills. In particular, we love how she can take any kind of food and turn it into some kind of soup (or stoup, in this instance). 
Another great example of what we were just saying is this fantastic spaghetti and meatball stoup that manages to get all the warmth and flavor of a big pot of spaghetti and meatballs into the simplicity of a stoup – it makes meals so much easier to put together when it all goes in one big pot. 
Other Recipes
Rachael Ray isn't the only person bringing these amazing meals together. Other chefs have taken the concept and made their own wonderful dishes, and here are just a few of our favorites. 
Very similar to a beef stew, this particular beef stoup can be made all throughout the year, but it really hits the spot on cold, rainy Fall days. 
Something that we really like about this recipe is how it calls for all of the ingredients to be chopped up into bite-size pieces, which is one of the things that separates it from just being a typical stew. 
Who doesn't like chicken cacciatore? We certainly don't know anyone who doesn't like it. But when you have something that is already so great like a chicken cacciatore, there's always going to be ways that you can improve it. And for us, transforming cacciatore into a stoup is a surprising improvement. 
Do keep in mind that you have to let this one simmer for about 1 hour 20, so make sure you give yourself enough time to prepare it. 
Not Rachael Ray, but this chicken stoup is still super tasty and filling. We love the combination of vegetables in this dish and find it a great way to make sure you or your kids are getting their five a day.
It can be difficult to get kids to eat veggies, but when they taste this good, we can't imagine anyone refusing. 
There is something so magically homely and healing about chicken noodle soup, so any way that we can continue to eat chicken noodle soup whilst still feeling like we're trying something new is a winner in our eyes. 
Something that we love about this recipe is how versatile it is. You can use whatever kind of chicken you'd like, cooked to your own preferences. So if you like slow-roasted chicken breast, you can use that, or if you like skillet fried chicken thighs, that's also fine. 
One step up from a chicken noodle stoup is a creamy chicken noodle stoup. Who doesn't want more bang for their buck when it comes to a decent meal? Creamy chicken noodle stoup 
Something that we absolutely love about this meal is the inclusion of orzo pasta, which just makes the dish more filling and satisfying.  
Here's another Italian sub stoup that we agree should be a part of more people's go-to recipes. The combination of meats and seasonings within this meal is absolutely amazing and makes for a perfect midweek meal, particularly when it starts to get colder. 
Something that we love about this recipe is the sheer amount of ingredients that it uses, but how these ingredients can often be found in your pantry or as veg draw staples. A lot of the time, these ingredients can be found at the end of the week as leftovers. 
The final recipe that we're going to look at today is this Greek alphabet stoup. By the way, this is made with pasta alphabet shapes, which is something that we absolutely adore – what a way to make you feel like a kid again and bring some fun to the kitchen table! 
The rest of this recipe is pretty standard for a Greek soup, only with less water so that you end up with a stoup instead. 
Conclusion 
If you want something that's not quite a soup, and not quite a stew or you're just looking to switch things up in the kitchen, then you need to try experimenting with a stoup recipe – you might be surprised by how simple but satisfying this meal can be. 
Frequently Asked Questions
What's The Difference Between A Soup And A Stew?
Typically, the difference is simply that soups tend to use more liquid if they're not completely liquidized. A stew is also often chunkier, with the meat and veg chopped into large pieces, and with just enough water to cover the ingredients.
What Can You Put In Stoup?
Most of the time, the idea of a stoup is to use up any leftover ingredients that you have in your kitchen at the end of the week, but usually, the recipes will call for tomatoes, onions, garlic, and beans, as well as any other meats or veg that you need to use up.
15 Amazing Stoup Recipes You NEED To Try
Course: Other Recipes, Recipes
Directions
Pick a recipe from above
Click the recipe name and visit the website
Collect the ingredients and the food
Enjoy – don't forget to leave a review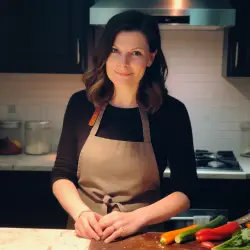 Latest posts by Barbara Hunt
(see all)