It happens to the best of us. Sometimes, we go to make a regular amount of pasta for a meal, but we end up with way too much – more than anyone could eat in one meal. So now you're left with a pot of pasta and no idea what you should do with it.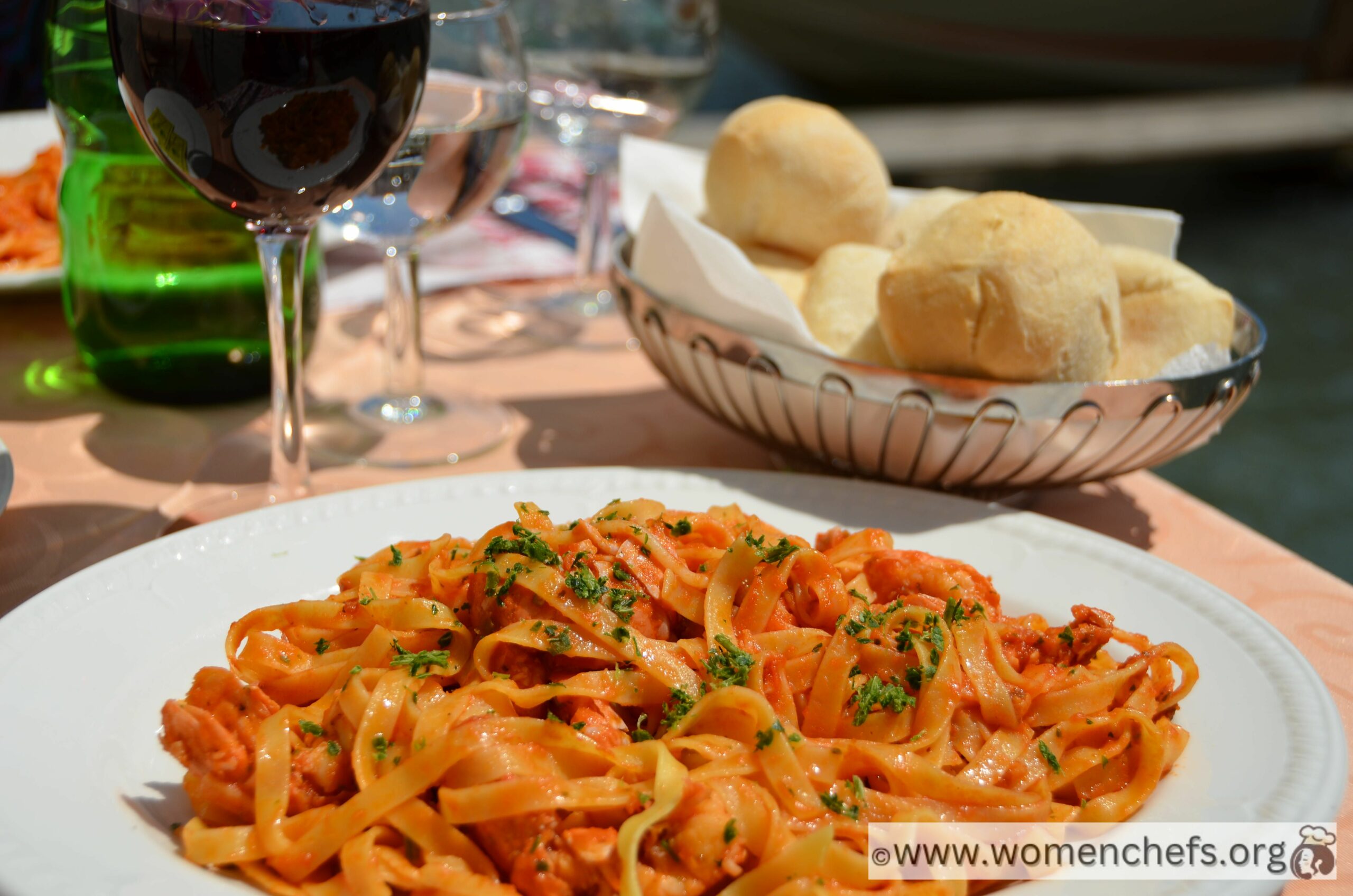 Particularly when times are hard, it can be impossible to convince yourself to throw that much fine food away, but what are you gonna do with it if you don't? 
Luckily, we have a solution for you. We have compiled the best recipes that make use (or could make use) of any leftover pasta that you find yourself with. 
The first recipe that we will be looking at on this list is this tasty leftover pasta bake. Whether your original meal included a meat sauce, meatballs, or just a simple tomato sauce, you'll still be able to turn your leftovers into a delicious second meal in no time at all. 
We love how versatile this recipe is, and how the author recommends experimenting with different vegetables and cheeses until you find out exactly what you want out of this meal. It's a step up from just reheating spaghetti in the microwave the next day. 
If you, like us, always find yourself fighting with your family over who gets the crispy edge pieces of a sheet of lasagna, then this next recipe could be your next favorite. 
This leftover solution is apparently very common in Italy but is practically unheard of in America. However, it's so easy, we wouldn't be surprised if we start to see it all over. 
All you have to do is heat up your leftover pasta in a frying pan with some olive oil and fry until crispy. We absolutely love doing this with our leftover pasta as the extra time cooking gives the whole dish such a great flavor. 
This next recipe has a very similar concept, but adds more ingredients to make the meal a whole new dish, without even feeling like it's a leftover meal. 
Similar to crispy pasta, this dish is totally customizable, meaning that you can add cured meats, different veggies, and a variety of different cheeses, depending on what kind of ingredients you like in your food. 
Wow, three of our favorite foods all in one recipe title. The title alone should tell you that this meal is going to be one you need to save, but if you want a little more, we can happily provide you with more details. 
This is a dish that is sure to be a favorite of most people, but particularly little kids who would probably eat pizza every day if they could (we might also fall into this category honestly.) 
If you want to make the pasta into its own pizza, then you need to try out this amazing pasta frittata. All you need is eggs, parmesan, and a skillet and you too can make this crispy, flavorful, and fluffy leftover pasta frittata. 
Something that we love about this recipe is how you can use whatever pasta or sauce you have. 
Moving on from the crispy leftover meals for now, we wanted to shine a light on this delicious spaghetti salad. Although you can make this meal with fresh spaghetti, it's also a fantastic way to use up any leftover pasta and reduce food waste. 
Now, this particular recipe is actually one of our favorites. This side dish can be made with any type of leftover pasta, whether you had fusilli or spaghetti, rigatoni, or orzo. 
Pasta is one of those difficult dishes that loses its texture pretty quickly if it's left for more than 20 minutes, so finding some way to make the most of it can be tricky.
That's why we absolutely adore these pasta fritters that are crispy, salty, and cheesy – are there any better adjectives for food? 
Another delicious frittata recipe, this time with more eggs and cream. There's no denying how velvety this frittata ends up, which is why we absolutely adore this recipe. 
Start off cooking it on the stovetop and then transfer it to the oven for the last 10 minutes, and you'll be surprised how crispy and delicious the meal turns out. 
We don't know about you, but anytime the word pie enters the conversation, we definitely start paying attention. 
This pie is made with similar ingredients to a frittata but is made in a pie dish and baked in the oven, rather than fried in a skillet. We love how the meal ends up looking with your pasta sauce spooned over the top – it's a great way to use your leftovers in a creative and interesting way. 
You may have seen a pattern from this list, and that is that leftover pasta is best served fried. The difference with this particular recipe is that it doesn't end up crispy, so if that's a texture you'd prefer to avoid, you'll be safe with this dish. 
We absolutely love this recipe from Rachael Ray as an alternative to wasting spaghetti. You can use dried pasta for this meal just as easily as you can use leftover spaghetti, the idea is that you make the most of the food that you have available to you.
Ray recommends using the small scraps of pasta that are left at the bottom of the packet, or cooked pasta cut up into small, bitesize pieces. 
This Paula Deen recipe is basically like a casserole that you assemble in a matter of minutes with your leftover pasta and meat sauce, smothered with cheese, and then just leave to bake for 30 minutes whilst you busy yourself with other tasks. It couldn't be easier, and yet it's still incredible. 
If you find yourself with leftover spaghetti or angel hair pasta, then you can easily substitute it into this recipe with ease, as you just need to have pre-cooked pasta and pre-cooked meats. 
Though this meal isn't specifically intended to use leftover pasta the way that some of the other ones are, we still think that it's a great option if you find yourself with a lot of extra pasta. 
If you want to use leftover spaghetti in this summer garden pasta salad, then we recommend frying it up in some oil first in order to bring it back to life before adding it to the salad.
This should prevent the pasta from clumping together because of the starch and should toughen up the texture a little so it's not super soft the way that leftover pasta can be sometimes. 
Again, this final recipe doesn't specifically call for leftover pasta but can be made with multiple varieties of pasta, and just requires the pasta to be al dente.
If you've kept your leftover pasta in the fridge, then you'll find that the texture is usually pretty similar to that of al dente pasta when it's still cool. 
Add the mozzarella, parmesan, and other seasonings before transferring to a gratin dish and serving whilst piping hot. The fact that this recipe creates individual portions is one of the reasons that we think this meal would be great for leftovers because it's so easy to adjust the recipe depending on how much spare pasta you have. 
Conclusion 
It is important that we do what we can to reduce food waste, so meals like this are much better for your bank account, and the environment than making a new pot of pasta for every meal. 
We hope you enjoy and try out some of these recipes the next time that you're left with a bunch of spare pasta. 
Frequently Asked Questions
Can I Put Leftover Pasta In The Fridge?
Yes, you can keep cooked pasta in the refrigerator for up to five days, though you should expect it to come out sticky and chewy – heat it in a bit of oil to bring it back to life.
Why Do People Wash Pasta After Cooking It?
Washing your pasta in cold water after you've cooked it is the best way to stop the cooking process, particularly if you're trying to get a good Al Dente texture.

It also washes away any leftover starch, which could cause the pasta to clump together too much – this step is particularly important if you're going to be cooking pasta for a few days.
15 Great Leftover Pasta Recipes You Can Make Right Now
Course: Other Recipes, Recipes
Directions
Pick a recipe from above
Click the recipe name and visit the website
Collect the ingredients and the food
Enjoy – don't forget to leave a review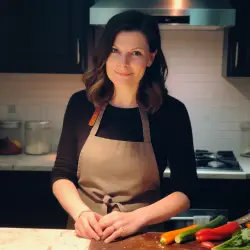 Latest posts by Barbara Hunt
(see all)