Who doesn't love delicious fried chicken? While its place is reserved for a hearty Friday or Saturday night meal, it does not mean you can not treat yourself to some homemade fried chicken during the week.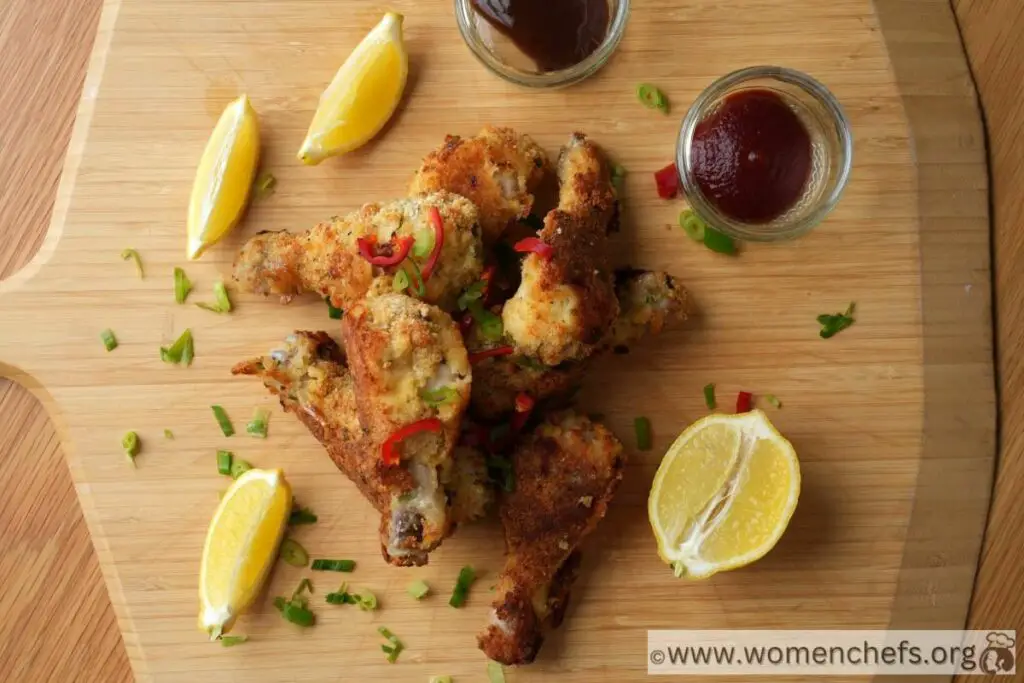 In fact, the Queen of Southern Cooking, Paula Deen, has plenty of recipes to show you exactly how to make different types of dishes and friend chicken to 'spice' your week up a bit. 
If fried chicken is on your mind today, then look no further. Here we have compiled a list of 9 amazing Paula Deen fried chicken recipes to try today (see also: "Amazing Paula Deen Candied Yams Recipes"). You will not be disappointed!
Who Is Paula Deen?
Paula Deen is a well-known chef, author, and television personality who owns several restaurants which she runs with her two sons. 
She is based in the Southern area of the USA and has been releasing books and creating food for more than 30 years. 
Her recipes are loved by many due to the Southerness of the cooking, as well as the comforting ingredients and the fact many of the recipes are firm family favorites. 
Fried Chicken Flavor Profile
Before we get to the fried chicken recipes, let's look at the flavor profile and what it is in more detail. 
Fried chicken is often referred to as Southern fried chicken, and that is because it originated within the Southern areas of the USA. Despite this, deep frying chicken actually began in Scotland.
Traditional fried chicken consists of poultry being fried in hot oil while coated in something like flour. This then creates a crispy batter that surrounds the white meat.
However, chicken can be coated in numerous ingredients and then pan-fried, deep-fried, air-fried, or even pressure-fried.
All of these techniques result in the same thing, though some are healthier than others. While the exterior crisps up and becomes a crunchy batter, the chicken retains its juiciness making it a succulent and tasty item of food.
The flavor of fried chicken usually contains different spices and salt that encase the chicken, which has a familiar plain flavor. Even so, it is the work of the crispy batter that flavors the moist chicken. 
Here are 9 amazing Paula Deen fried chicken recipes to get your inspiration flowing:
This recipe was originally featured in the book, The Deen Bros. Y'all Come Eat. It isn't surprising that Paula Deen's own sons have also picked up the cooking bug. This recipe takes inspiration from their own family recipes.
It serves up to 6 people and is really easy to make, so is perfect for those who have never made fried chicken before. 
There are some spices included in this recipe for a wonderful kick. Just remember to season the batter well for all of the flavors to come through. 
If you are after some simple – yet not so simple – Southern fried chicken, then this Paula Deen recipe(see also: 9 Amazing Paula Deen Fried Chicken Recipes To Try Today) is for you. It is not the easiest for novice fried chicken cooks, though despite this the recipe is very straightforward.
The preparation itself only takes around 10 minutes to complete. The actual frying of the chicken will take a little longer depending on how dark the meat is. You will find that the darker meat always takes longer to cook.
Complete the side dish with a cup of very hot red sauce. 
If you would prefer a lighter batter surrounding the moist chicken, then you may want to give this Bros recipe a try. It includes using the likes of mayonnaise and cornflake crumbs. 
While it does include adding extra ingredients to the recipe, you will find that the batter is much lighter and less 'fast food' than the original fried chicken recipe. 
If you are concerned about the health worries of frying the chicken, then the oven is another good option. While it will not look the same as fried chicken, and the texture may be different, you can achieve similar results.
You will need to allow for the seasoning to soak into the chicken for at least half an hour, or overnight for the best results. It will then need to be placed into the oven for a further 30 minutes until it is ready to be served.
This easy recipe is noted as being the best-ever Southern fried chicken. While you might think that is a lot to live up to – well, it definitely seems like it is the best ever.
The reason for this is not only is this fried chicken really quick to make – 10 minutes for prep and 14 minutes to cook – but it includes ingredients that help the batter to crisp up while keeping the chicken extra moist.
The trick to this recipe is using vegetable shortening to fry the chicken, rather than oil. It is also only lightly seasoned with salt and black pepper. Add a delicious sauce to dip the fried chicken into. 
This easy-to-make light lunch is for those who want something quick to eat without much effort. Having said that, it is a delicious recipe for creamy and melt-in-the-mouth mac and cheese (Also check out Paula Deen's Cheese Pie Recipes).
The fried chicken element comes in the form of chicken tenders that have already been precooked and fried twice. However, you can always use one of the recipes in this list to create your own scrumptious fried chicken. 
Hold back some crushed bacon to use as a garnish over the thick mac and cheese. 
If you are looking for a taste of Mexico, then you might want to try this delicious fried chicken empanadas recipe. It involves using chopped jalapeno with cheddar cheese, tomatoes, and seasoning.
To make this one easier, you can use refrigerated piecrusts instead of making your own.
If you do want to have a go at making your own pie crusts, then you will find the recipe takes a lot longer than an hour – that is 20 minutes of prep and 40 minutes of cooking. 
If you like your food spicy, then you will love this spicy fried chicken recipe by Paula Deen(see also: 9 Amazing Paula Deen Fried Chicken Recipes To Try Today).
It includes frying the chicken in peanut oil which adds an extra layer of flavor to the batter. You will also want to use some chopped pecans too, as well as half a cup of honey.
You will need to invest in the Lady and Sons House Seasoning. You could also experiment with your own seasoning if you have the time. 
Once BBQ season comes around, then you know it is time to get the skewers out. While you might have tried the vegetable medley skewers, have you had a taste of the fried chicken skewers by Paula Deen?
If you have not, then you are in for a treat. You will need to use ready-seasoned Italian breadcrumbs along with panko breadcrumbs. You can also opt for using your own seasoning if you would prefer.
The garlic and butter sauce with parsley and lemon juice finishes off the skewers nicely. 
Final Thoughts
As you can see, there are many fried chicken recipes by Paula Deen – and not very surprising either! She is based in the Southern parts of the USA. 
Fried chicken is wonderfully delicious and is often eaten with pride at the weekend.
Whether or not you need a football-ready snack, or you are wanting a delicious treat after your full week of hard work – fried chicken is always a great choice.
So, with all of this in mind, which recipe are you going to try first?
Frequently Asked Questions
Is There A Difference Between Fried Chicken And Southern Fried Chicken?
No, there is no difference between fried chicken and Southern fried chicken – they are both the same thing.

Both of these things are chicken that is wrapped in a crispy coating due to being air-fried, pan-fried, deep-fried, or pressure-fried. 

The crispy batter helps the chicken to retain its moistness so the meat is tender and juicy when bitten into. 
Should You Rinse Chicken Before Cooking With It?
No, you do not need to rinse the chicken before you cook it. Doing so will not remove any of the risks involved when it comes to touching and eating chicken. 

Raw chicken has the potential to have a lot of harmful bacteria on it. This includes the likes of campylobacter and salmonella which can result in food poisoning if ingested.

However, rinsing the chicken can make the situation worse. It will help the bacteria to spread instead, rather than being washed away.

For this reason, it is safer to keep it contained and to wash your own hands when cooking with chicken. The bacteria are destroyed as the chicken is cooked.
9 Amazing Paula Deen Fried Chicken Recipes To Try Today
Course: Recipes
If you require some fried chicken inspiration, then you have come to the right place. Here you will find 9 amazing Paula Deen fried chicken recipes to try today
Directions
Pick a recipe from the list above
Click the recipe name and visit the website
Collect the ingredients and cook the food
Enjoy – don't forget to leave a review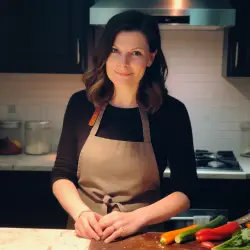 Latest posts by Barbara Hunt
(see all)