Calling all poultry enthusiasts and flavor aficionados! Prepare to embark on a clucking great culinary adventure as we delve into the world of finger-licking chicken recipes. 
Whether you're a seasoned kitchen wizard or a budding chef, these delectable dishes will make your taste buds squeal with excitement.
From succulent Chicken and Lobster Piccata that brings 5-star catering into your own home to tangy Sticky Asian Chicken that rivals your favorite takeout joint, we've got you covered. 
We'll unearth the secret marinates, unlock the mysteries of the crispy coatings, and discover innovative cooking techniques that will have your dinner guests squawking for seconds.
So, feather your culinary cap and get ready to conquer the kitchen with our finger-licking, wing-flapping, mouthwatering chicken recipes from our favorite female chefs.
Ina Garten
Ina Garten is an exceptional chef whose culinary prowess knows no bounds. Her impeccable taste, meticulous attention to detail, and ability to effortlessly create stunning dishes make her a true culinary icon. 
Here are some of our favorite chicken recipes from Ina Garten's repertoire. 
This Chicken Marbella recipe by Ina Garten is inspired by a recipe from the 1982 Silver Palate Cookbook. Ina stated that she originally fell in love with this dish because of its popularity in the '80s. 
This dish is known for its tangy, sweet, briny, and garlicky flavor which is a true explosion of deliciousness in the mouth. 
Who doesn't love a traditional chicken pot pie to warm the bones? This recipe is perfect to share with the family as it can serve up to 6 people, and it only takes 105 minutes to make from start to finish. That's impressive for a pie! 
Perfect for a warm summer's day, this chicken salad veronique is a delightful treat to serve for dinner. It's good enough to share with the entire family, or perfect for meal prepping! 
This recipe uses common household ingredients and is fantastic to whip up on short notice. 
Rachael Ray
Rachael Ray is a true culinary genius who has captured the hearts and taste buds of millions. Her vibrant personality, innovative recipes, and effortless cooking style make her a true food whizz. 
From her delicious dishes to her infectious energy, Rachael Ray is simply unparalleled in the kitchen. 
Here's a handful of her expertly crafted chicken dishes that we had to share. 
This incredible chicken dish was created in tribute to Rachael Ray and Richard Blais's friendship. How can you say no to a dish that encompasses harmony and love with a delicately balanced palate of chicken and lobster? 
Like Richard Blais says "Everyone loves chicken" and "everyone loves Rachael Ray!" 
This Singapore style curry with vermicelli rice noodles, shrimp, and chicken is utterly delish! With just a little prep, this dish is incredibly easy to put together making it the perfect lunch dish for those that like to treat themselves. 
Rachael Ray expertly combines spices, vegetables, soy sauce, oyster sauce, and white wine vinegar to create a delectable flavor blend. 
For all our keto-bound readers, this is the perfect chicken recipe for you. If you're not on the search for a keto-friendly dish, we would still recommend that you give this recipe a go. It's utterly delightful. 
This keto casserole is packed with protein and nutrition, but is totally gluten-free!
This dish is part of Rachael Ray's MYOTO (make your own take out) collection and boy, does she knock it out of the park with this one! 
The recipe consists of chicken thighs glazed with sticky sweet garlic and ginger sauce. You can serve this with rice or a salad of your choice—we would recommend taking a leaf out of Rachael's book and trying the veggie green rice. 
Paula Deen
Paula Deen is completely unparalleled in her culinary expertise. Her passion for cooking shines through her delicious creations, and her ability to infuse flavors with love and authenticity is commendable. She is a true master of her craft and these chicken recipes are no exception. 
If you're a mushroom lover then this chicken Georgia recipe is soon to become a household staple. Perfect for any time of year, this dish is incredibly easy to make and only requires a few simple ingredients. 
To top it off it only takes around 30 minutes in total to make—great for those busy evenings! Paula Deen continues to amaze us with this delicious dish. 
Paula Deen gives us a little taste of the South with this fantastic oven-baked dish. Her chicken divan consists of broccoli, chicken, curry powder, and her special ingredient—cream of mushroom soup. 
Paula Deen's magic allows us to bring the comfort food of the South to our own kitchens. We would say this chicken divan is chicken divine! 
For those who are feeling up to the challenge of breading their own chicken (trust us, it's worth it) we would highly recommend this recipe for sesame chicken strips by Paula Deen. 
These chicken strips go perfectly with a side salad on a sunny day and the boost of oriental flavors takes this dish from great to grand! 
We can guarantee that this recipe for chicken in wine sauce by Paula Deen is bound to make it into the fortnightly meal rotation. Whether you're feeding 2 or 200, this recipe caters to all. You can even batch cook and freeze portions for later. 
This dish is not only versatile but totally delicious and if whole chicken breasts are too much for you then you can dice the chicken instead for a more manageable portion. 
Honorable Mentions
Introducing our honorable mentions for chicken recipes by expert female chefs. These dishes are a celebration of flavor and creativity. 
This recipe by Julia Child from her cookbook Mastering The Art Of French Cooking is unreal in flavor. The earthy mushrooms paired with the tangy Madeira wine harmonize perfectly with the chicken to create a fantastical symphony of flavor and texture. 
If you're looking for a recipe that comes out perfect every single time, then this is the one for you. 
Get ready to slurp your way to soup heaven with Alice Waters' chicken noodle soup! It's the ultimate comfort food that warms your soul and tickles your taste buds. 
With tender chicken, hearty veggies, and perfectly cooked noodles, this recipe is like a cozy hug in a bowl. Alice Waters' culinary magic will have you begging for seconds. 
This dish is like a Greek vacation in your mouth. This recipe calls for the inclusion of tender chicken, aromatic cinnamon, and a hint of tangy lemon. Bursting with Mediterranean flavors, this recipe is a must-try for anyone looking to spice up their chicken game. 
Trust us, it's so good, even the Gods would approve!
Incredible female chef, Nigella Lawson, brings us on an indulgent culinary journey with this chicken in a pot with lemon and orzo recipe. 
Treat yourself to tender chicken, zesty lemon, and comforting orzo pasta. All mingling together in a symphony of pure deliciousness. 
With simplicity and exquisite flavor, all rolled into one, this recipe will leave you singing Nigella's praises. 
Final Thoughts
This collection of chicken recipes is more than just a compilation of delectable dishes—it's an invitation to leap into the world of culinary adventure. 
These recipes are bound to make you want to shake your tail feathers. So go ahead and embrace your inner chef by whipping up some of our favorite chicken dishes. 
Frequently Asked Questions
What Are Some Different Ways To Cook Chicken?
There are several different ways to cook chicken. You can grill, bake, pan-fry, braise, BBQ, and even boil chicken if you wanted to. 

Each method of cooking brings out different elements of texture and flavor from the chicken. For example, grilling your chicken would be perfect for salads, but barbecuing chicken is better for kabobs.
What Cooking Method Makes Chicken Most Tender?
If you're looking for a truly tender chicken then we would recommend simmering it gently on a low heat until it's cooked through. 

This stops the chicken from cooking too fast and becoming rubbery and dry. Slow and steady wins the race.
Is It Better To Cook Chicken With Or Without Foil?
This is entirely dependent on the texture you're looking to achieve from the chicken. If you're looking for a crisp exterior, then it would be best to leave it uncovered during the cooking process. 

If you don't like the flavor of charred skin, then covering the chicken with foil is the best way to go.
15 Easy Chicken Recipes That You Must Try
Course: Other Recipes, Recipes
Directions
Pick a recipe from above
Click the recipe name and visit the website
Collect the ingredients and the food
Enjoy – don't forget to leave a review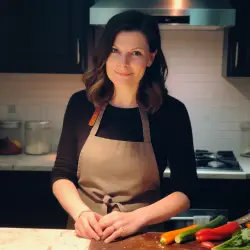 Latest posts by Barbara Hunt
(see all)