Everyone knows salmon is one of the healthiest fish to eat, packed full of omega 3 and healthy fish oils. Two of the biggest challenges families often face when it comes to eating salmon regularly is, one, having enough salmon recipes up your sleeve to mix it up, and two, making it interesting for the less fishy inclined eaters (i.e. the kiddies).
With this in mind we curated a list of salmon recipes that will suit cooks at all levels. From fast and sizzling grilled salmon recipes to slower cooked baked salmon creations.
Feel free to follow the recipes exactly or add you own touch. Either way we want you to be inspired by how easy it can be to enjoy this wonderful fish.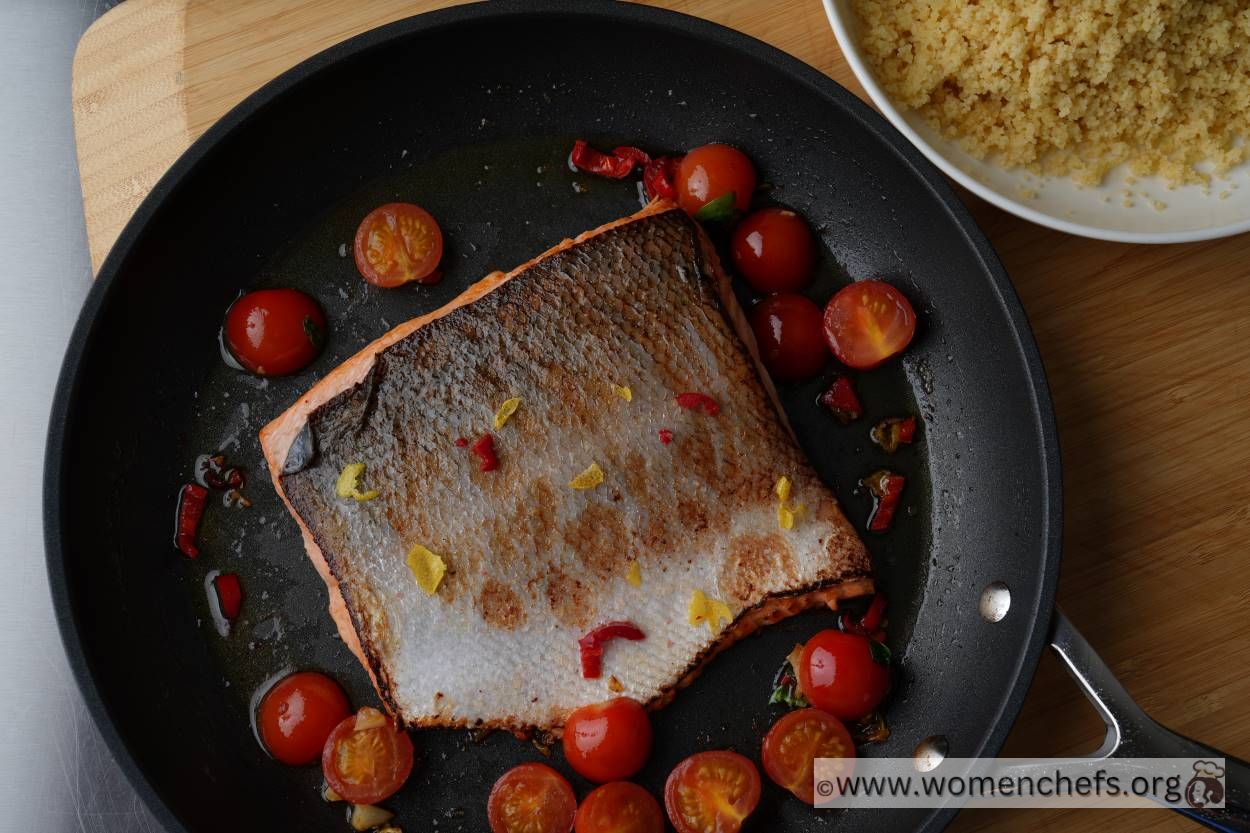 Whether you're a pro with seafood dishes or a novice cook, these recipes are designed to up your salmon game and take your cooking knowledge and confidence to the next level.
Here are our top 15 salmon recipes that you simply have to try!
Ina Garten's recipe for panko crusted salmon takes ordinary salmon to new heights with its golden, crunchy coating (for more Ina Garten salmon recipes, check out our whole list right here). Each bit brings exciting textures, with a tender and flaky interior encased in a satisfyingly crispy coating.
The best part is that this recipe only requires a few simple ingredients to create something perfectly delicious! Ina's combination of zesty lemon, parsley, and tangy Dijon mustard is absolutely genius.
Take your taste buds on a journey to the Far East with Ina Garten's Asian grilled salmon. This dish is a harmonious blend of savory, sweet, and tangy flavors that will transport you to one of the most flavorsome continents in the world. 
The succulent salmon is marinated in a tantalizing mixture of soy sauce, ginger, and garlic, resulting in a tender and juicy delicacy.
This recipe is going to rock your world! Rachael Ray strikes again with this delicious mustard-crusted salmon recipe. 
Rachael's recipe combines the rich and buttery goodness of salmon with the zesty kick of Dijon mustard. The tangy and slightly spicy crust creates a delightful contrast to the tender fish, making each bite a mouthwatering sensation.
Rachael Ray presents another masterful explosion of flavors with this salmon and sweet potato cakes recipe. These little wonders combine the delicate taste of salmon with the subtle sweetness of the potatoes. 
Topped with a zestful agrodolce relish and served over a bed of peppery arugula, this dish offers the perfect balance between taste and texture. This is truly a gourmet delight that will make you feel like a culinary genius!
Paula Deen's maple and mustard glazed salmon is a glorious taste sensation. This recipe is a masterpiece of everything sweet and tang. 
The combination of maple syrup and Dijon mustard creates a luscious glaze that caramelizes beautifully on the salmon, resulting in a succulent and silky experience. 
With each bite, you'll find yourself experiencing food bliss.
If there's anything we know about Paula Deen, it's that she knows how to perfect comfort food, and this savory salmon recipe is no exception. 
This dish is a celebration of simplicity and flavor. The salmon is seasoned to perfection with a  blend of herbs and spices, resulting in a savory and delicious delight. 
It's the kind of dish that makes you feel warm and cozy, like a big hug from your favorite person!
Caesar salad meets salmon in this exciting creation! The "Caesared" salmon salad combines the freshness of a classic Caesar salad with the richness of a perfectly cooked salmon. 
The salmon's delicate texture and mild flavor complement the crisp romaine lettuce, tangy dressing, and crunchy croutons. 
It's a match made in culinary heaven, offering a burst of flavors that will leave you feeling satisfied and refreshed.
Prepare to have your taste buds enchanted by the magical marriage of honey and garlic! This honey garlic salmon is a sticky and sweet treat that will make you fall in love with this delectable fish. 
The honey caramelizes on the salmon, creating a mouthwatering glaze that pairs perfectly with the subtle garlic undertones. It's a dish that will leave you thinking about it for days afterward!
If you're looking to experience the ultimate indulgent salmon dish, then look no further than this garlic butter baked salmon. 
This recipe takes the classic combination of garlic and butter to new heights, resulting in a dish that is rich, decadent, and utterly delicious. 
The salmon bakes to perfection, absorbing all the flavors of the garlic-infused butter, creating a melt-in-your-mouth experience that will leave you craving more. 
Let's embark on our second trip to Asia on this list with our exquisite pick of soy ginger salmon. This recipe combines soy sauce and ginger to create a tantalizing marinate that infuses the salmon with layers of flavor. 
The result is a tender and succulent fish that is both aromatic and satisfying. With each bite, you'll be transported to a land of exotic spices and vibrant tastes. 
If you love a fiery culinary experience, then this is the perfect salmon recipe for you. This recipe for spicy broiled Korean salmon packs a punch of flavor with its bold blend of Korean spices. 
The salmon is coated in a scrumptious spicy marinade that caramelizes beautifully under the broiler, creating a perfect balance of heat and sweetness. 
Each bite is an explosion of tastes making your sense alight with delight! 
Next on our journey, we explore the delightful flavors of Spain with this recipe for salmon a la gallega. 
This traditional Galician dish showcases the simplicity and quality of its ingredients. The salmon is gently poached in a fragrant broth of olive oil, garlic, and paprika, resulting in a tender and delicate fish that is fit to burst with flavor.
Served alongside boiled potatoes, this dish is a celebration of the sea and the vibrant culinary heritage of Galicia.  
Now, we head over to the Greecian Isles with this Greek lemon and dill salmon recipe. Bursting with the fresh flavors of lemon and dill, this dish is a celebration of Mediterranean cuisine. 
The salmon is perfectly seasoned, then grilled to perfection, resulting in a moist and flaky fish that is brightened by the tangy citrus and aromatic herbs. 
It's a taste of Greece that will transport you to the sun-drenched shores of the Aegean Sea. 
Continuing on our Mediterranean journey, we present this delicious Mediterranean salmon dish. This dish combines the best flavors of the region into a harmonious symphony of taste. 
The salmon is marinated in a blend of olive oil, herbs, and citrus, then grilled to perfection, resulting in a tender and succulent fish with a subtle hint of smokiness. 
You are going to be dazzled by this elegant and show-stopping dish. Salmon en croute is a feast for both the eyes and the tastebuds. The salmon is wrapped in a buttery puff pastry, creating a delightful contrast between the flaky pastry and the tender fish. 
As it bakes, the pastry becomes beautifully golden and crispy, locking in all the juices and flavors of the salmon.
Final Thoughts
These 15 amazing salmon recipes are a seafood lover's dream come true. We have explored everything from crispy panko crusted delights to flavorful mustard-infused creations, each recipe offering a unique twist on this versatile fish. 
Whatever your pleasure; grilling, baking, or broiling, there is a recipe to satisfy your hunger. With plenty of options to choose from, there's no doubt that you'll find a salmon recipe that's bound to make it onto your monthly rotation of meals.
Frequently Asked Questions
What's Best To Eat With Salmon?
As salmon is such a versatile fish, there are a number of side dishes that pair perfectly with the soft texture of the fillets. 

Our favorite side dishes for salmon include vegetable wild rice, roasted garlic mashed potatoes, and sauteed green beans.
Is It Better To Cook Salmon In Butter Or Oil?
We firmly believe that butter is the answer to all our problems. However, if you're looking for a crispy exterior, then oil is your best friend. 

When using oil, make sure to opt for one that has a high smoking point such as grapeseed or cola oil. This will help you to sear the salmon without burning it entirely.
Can You Eat Salmon Skin?
Yes, you absolutely can. In fact, we love well-marinated, crispy salmon skin. Some people find the taste to be quite metallic and a little fishier than the actual fish itself. 

However, if you properly prepare the skin and add some herbs and spices, the skin can make for a pleasant addition to the meal.
15 Amazing Salmon Recipes You Need To Try
Course: Other Recipes, Recipes
Directions
Click the recipe name and visit the website
Pick a recipe from above
Collect the ingredients and the food
Enjoy – don't forget to leave a review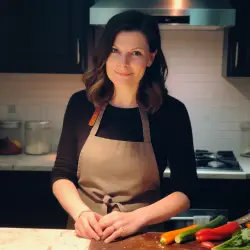 Latest posts by Barbara Hunt
(see all)