Now, we all know that there's nothing better than chowing down on a delicious sweet potato casserole when the weather grows colder outside.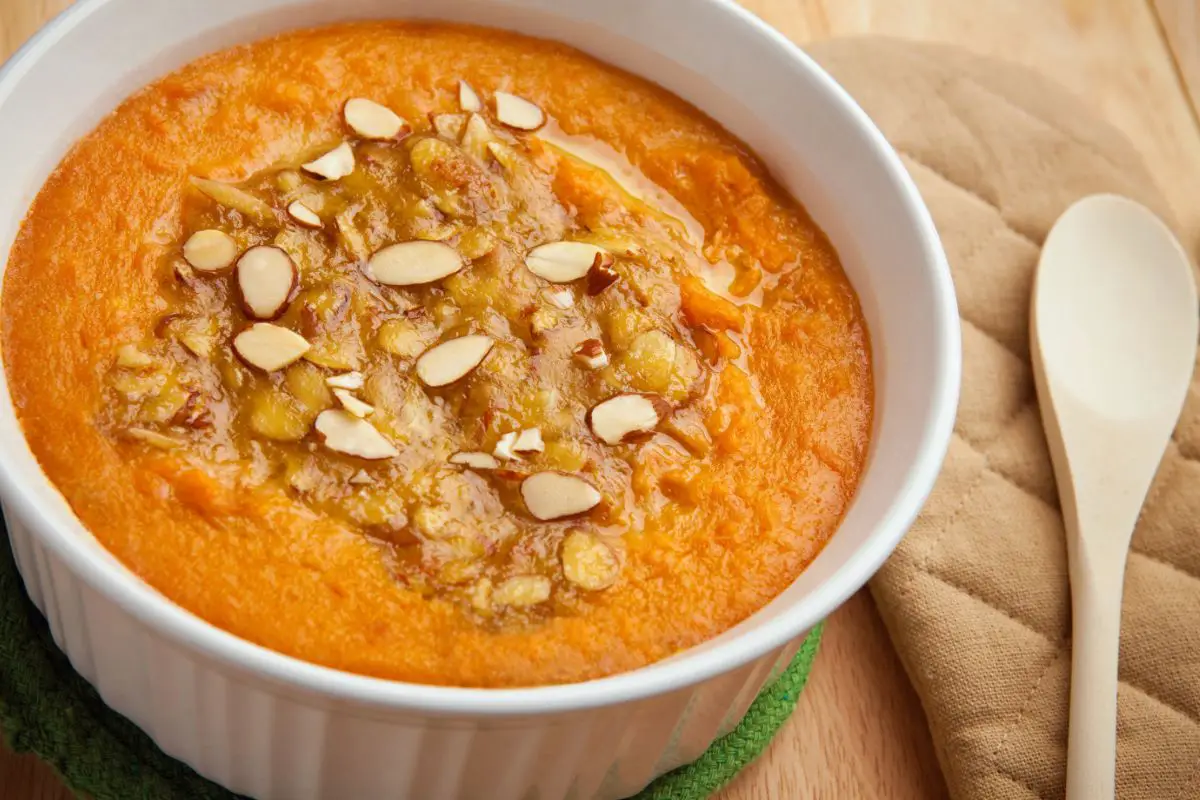 It's one of those classic dishes that we all associate with the fall season, and provides some of the most versatile and innovative casserole recipes around.
The only issue is, with so many different sweet potato casserole recipes out there, it can be incredibly hard to choose, and find the best one. Thankfully, this is where star chef and baker Paula Deen comes in.
Paula is responsible for providing some of the tastiest casserole recipes on the whole of the internet, and she's renowned for her deliciously charming home style cooking.
Her sweet potato casserole recipes are no exception, and Paula has several different recipes that you can turn to the next time you want to whip up this tasty dish.
Below, we've compiled some of our very favorite, Paula Deen casserole recipes that you can make today. To find out more, simply keep reading below, as we take a closer look.
So, if you've been on the hunt for something that's a little bit different to whip up this holiday season, why not take a look at this super scrumptious divided sweet potato casserole recipe.
This one is just what it says on the tin, and features a large batch of tasty sweet potato filling, that's been topped with two separate things. 
This is one of the more elaborate sweet potato recipes on our list, so make sure that you've got plenty of time on your hands, as well as all of the ingredients.
For this one, you're going to need all of the classic ingredients, including sweet potatoes, cinnamon, nutmeg, brown sugar, heavy cream, flour, and vanilla extract.
The thing that really makes Paula Deen's sweet potato recipe taste different from the rest is that she adds a dash of orange juice into the mixture.
She does point out that this is optional, but we really think that it helps to give the whole dish a bit of an added kick.
The reason why this dish is called a divided sweet potato casserole is because it's layered with two different toppings that are separated in the middle.
For the first half, you're going to need some good old fashioned marshmallows, and for the other, you'll require some chopped up pecans and walnuts.
These both taste absolutely amazing topped over the casserole, and we think you're going to have a super hard time deciding which is your favorite.
If you're on the lookout for something super easy to whip up, then we recommend that you take a look at this easy sweet potato bake, which is one of the best recipes in town.
It only takes a total of 30 minutes to prepare, and 30 minutes to bake, and gives you the most delicious dessert imaginable. We dream of indulging in this delicious bake with a warm cup of coffee on a rainy fall day.
In order to make this recipe, you'll only require a few key ingredients. These include sugar, sweet potatoes, eggs, cinnamon, vanilla, butter, heavy cream, and nutmeg.
Most of these you'll probably already have sitting in your pantry. For the topping, you'll need some chopped up walnuts, as well as some melted butter, brown sugar, and flour.
The reason why this recipe is so easy is because everything is simply combined together in the dish with very little hassle, and you don't need to worry about using an excessive amount of cookware.
If you're on the hunt for the very best sweet potato casserole recipe on the internet, then we'd like to direct you toward this recipe, which has everything you could possibly want.
We'll say it right now, this is going to be your go to casserole dish recipe for the whole of the holiday season. This one was actually featured in Paula Deen's cooking magazine, and is known as one of her most popular dishes.
This one is so nostalgic, and tastes just like the one our grandmas used to make when we were kids.
In order to whip up this classic casserole dish (Also check out Amazing Paula Deen Broccoli Casserole), you're going to need items such as brown sugar, eggs, heavy cream, spices, kosher salt, and of course, sweet potatoes!
One of the best things about this recipe is that it features two of your favorite toppings packed into one.
It not only has marshmallows added on top, but also some super crunchy pecans too, which give the dish an incredible texture that we absolutely adore.
This recipe is also super easy to make, and all you need to do is combine them all in a large pyrex bowl until they're mixed thoroughly.
After this is done, you can go ahead and transfer them to your casserole dish, and add in all of your favorite toppings. The toppings should be baked for approximately 10 minutes, until they're golden and gooey on top.
If you're on the hunt for something that's a little bit different, then we think that we've found the perfect recipe for you.
This sweet potato pie has a topping that you might not have realized was a good combination with this particular filling – meringue.
That's right, this one is topped with a super crunchy, sweet meringue that's absolutely to die for. This one's super easy to prepare, and should only take you a total of approximately 20 minutes.
In terms of difficulty, we'd like to point out that this one is labeled as 'hard', so might be better for the more seasoned bakers out there, or if you just feel like a challenge.
One of the best things about this recipe is the crust that's used, which has been made of crushed amaretti cookies and melted butter. These provide a super subtle, nutty flavor to the dish.
For the filling itself, you're going to need all of the usual suspects, including sweet potatoes, heavy cream, sugar, and spices.
For the topping, you're going to need to make your own meringue, using corn syrup, cream of tartar, sugar, and egg whites.
This can be difficult to get right the first time, but the instructions for the recipe do a really good job of guiding you through the process. The result is a super delicious sweet potato pie that looks incredibly aesthetically pleasing.
Final Thoughts 
To sum up, there are a few different Paula Deen sweet potato casserole recipes out there that you can try(see also: 7 Best Paula Deen Corn Casserole Recipes To Try Today).
Whether you're in the mood for something classic, or you feel like experimenting with something a little more elaborate, there's a recipe out there for you. We wish you the best of luck, and happy baking!
Frequently Asked Questions
Now that we've taken a look at some of the very best Paula Deen sweet potato casserole dishes out there, we can move on to discuss our FAQ below.
Why Has My Sweet Potato Casserole Turned Out Runny? 
Some of you reading this list might feel a little bit disappointed as your sweet potato casserole hasn't achieved the right consistency, and seems to be super runny after taking it out of the oven.

If you've found that this has happened to you, then it's probably because you forgot to add eggs to the mixture, or you just didn't allow your sweet potatoes to boil for long enough before placing them in the dish.
Why Do You Put Eggs Into A Sweet Potato Casserole?
The simple reason that you put eggs into a sweet potato casserole, is to make sure that it binds and stiffens the mixture, in order to make it heavier.

It will ensure that the potatoes don't have a gooey or watery texture after being baked.
Is It Better To Boil Or Roast Sweet Potatoes For A Casserole?
Some of you reading this article may be wondering whether it's best to boil or roast your sweet potatoes before placing them in the casserole.

We would personally recommend that you roast them, as this can help to eliminate any extra water that the potatoes may be harboring.
4 Best Paula Deen Sweet Potato Casserole Recipes To Try Today
Course: Paula Deen, Recipes
In this article below, we're going to be taking a look at some of the very best sweet potato casserole recipes from star chef and baker, Paula Deen.
Directions
Pick a recipe from above
Click the recipe name and visit the website
Collect the ingredients and the food
Enjoy – don't forget to leave a review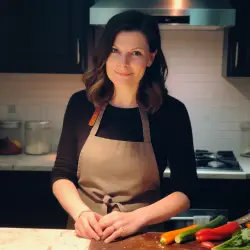 Latest posts by Barbara Hunt
(see all)