To us, there is nothing more nostalgic than a good turkey meatloaf. Something about the texture and the aroma just brings us back to school nights in the Fall, sitting around the dinner table with a big, fresh meatloaf in the middle.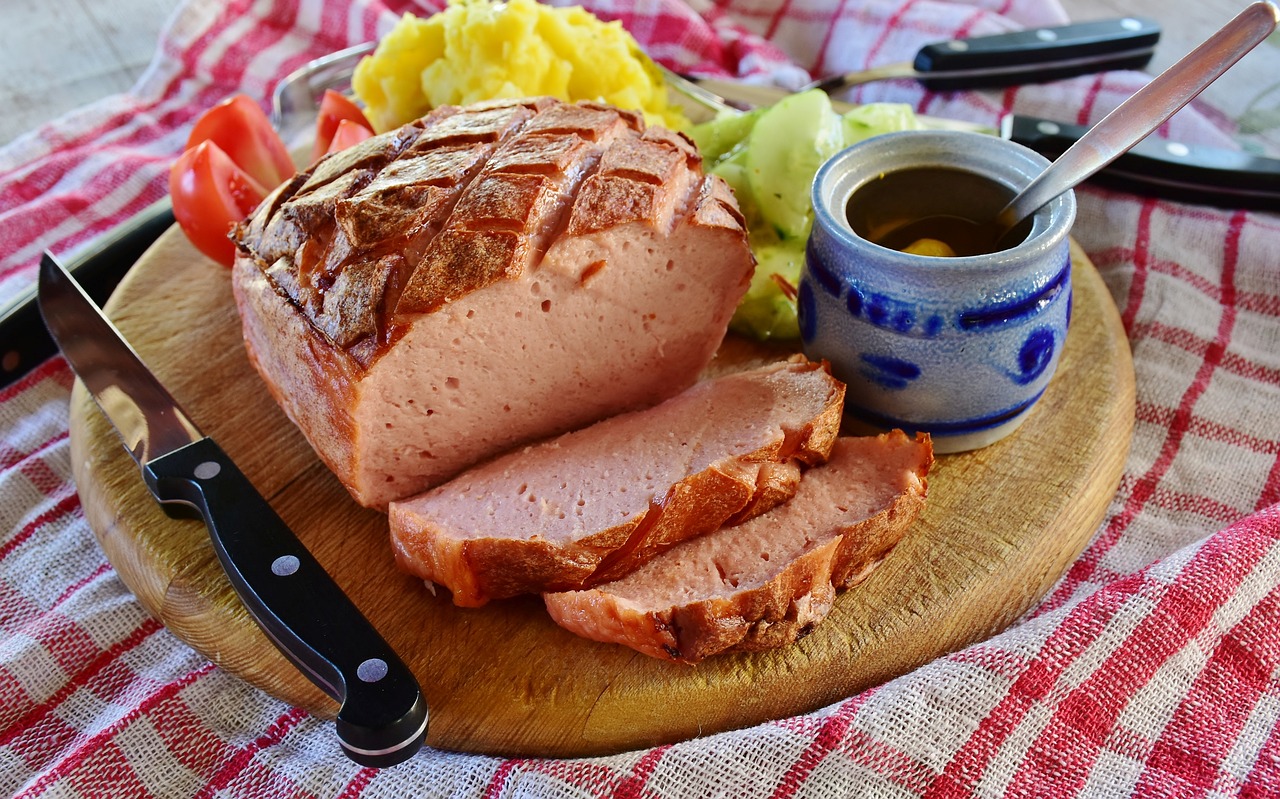 This meal has been a staple in a lot of households for many years due to the simplicity of the recipe and because of how cost-effective the ingredients are. 
So, if you've been looking for a new dish to add to your meal plan, or you're looking for a way to spruce up your current meatloaf recipe, check out our favorite simple turkey meatloaf dishes right here. 
To kick off this list, here is a very simple but still very satisfying turkey meatloaf recipe. One issue with turkey meatloaf is that, whilst it's healthier than ground beef, ground turkey can end up pretty dry.
So, to make sure that your load is moist and tender, this chef recommends using the sauteed veg to add moisture, as well as adding a delicious glaze right on top of the loaf. We love how this dish turns out!
To add moisture to this next recipe, the author uses lots of very finely chopped mushrooms in the loaf. We love the flavor and texture that this ingredient adds to the dish and highly recommend adding mushrooms to whatever meatloaves you want to make. 
It takes a lot to call any recipe the "best", however, we think that this dish may have earned that title. From the combination of seasonings to the delicious glaze spread on top of the loaf, this turkey meatloaf recipe is an explosion of flavor in every mouthful. 
For another recipe that claims to be the best, we move on to this meal from SkinnyTaste. They boast this low-calorie dish that might just be the best you can find. It's juicy, tender, and also nutritious and filling. 
If you find yourself looking for a new weekday meal to keep on rotation, we recommend trying out this recipe. 
If these recipes have been a little complicated for you, then you need to check out this next dish, which promises to be super simple and easy for even those with very little experience in the kitchen. 
This meal only takes 15 minutes to prepare, then you can stick it in the oven for an hour whilst you whip up some mashed potatoes or rice to serve on the side. 
Next up is another great turkey meatloaf recipe that makes the perfect weekday meal, particularly if you're looking for a meal that's going to satisfy any hungry tummies at the dinner table. 
Something that we like about this particular recipe is the detail that the instructions go into. For example, did you know that you need to be careful not to overmix the ingredients, otherwise the meat won't be as tender? 
If you're looking for a meal that is going to leave you with a table of full bellies whilst still being low in calories, then you need to check out this light turkey meatloaf. 
Something that we like about this meatloaf is the inclusion of panko crumbs instead of breadcrumbs, as we feel as though this adds a nice flavor and is a great variation of the standard recipe. 
We would be very surprised if you ended up with any leftovers from this delicious and mouthwatering meal. With a great combination of ingredients that will all leave a delectable taste in your mouth, this mouthwatering turkey meatloaf can serve up to 5 people with two slices each. 
If that's too much, then you'll be happy to know that you can keep meatloaf in the refrigerator for up to 4 days – it'll just need heating up and some more sauce before you serve it. Or you can use it in sandwiches for lunch!
Another lean and healthy turkey meatloaf recipe here, boasting a nutritious alternative to the classic American dinner. 
Something that we love about this recipe is the inclusion of links to their own creamy mashed potatoes, roasted broccoli, and green bean recipes if you're looking for a great dish to whip up as a side. 
This recipe calls for you to bake the loaf uncovered with the ketchup-based glaze on top to give it enough time to caramelize. 
This super easy recipe could very well become your new favorite weeknight meal. There's just something that we love about being able to prepare this meal in about 15 minutes before letting it cook for an hour whilst we prepare side dishes on the stovetop. 
Something we "loaf" about this recipe is the sheer size of the meatloaf you end up making. If you have a large family, then you'll easily be able to feed everyone. However, if your family is smaller, then you can always wrap and freeze any leftovers in the freezer for up to two weeks. 
Moving on to a few celebrity chef recipes: first, we have Ina Garten's turkey meatloaf. You know when Ina's involved that you're going to end up with a juicy, tender, massively flavorful meal. This recipe is no exception.
Something important to note about this dish is that it takes about twice the time of the majority of the other meals on this list. However, if you try it, then you'll understand that the longer you're able to let this meal cook, the juicier and more flavorful this meal is going to end up. 
Moving from Ina Garten to Paula Deen, her first recipe that we will look at is her classic, old-fashioned turkey meatloaf recipe. This dish managed to feel like home and childhood, even if this meal wasn't a staple for you growing up. 
There's just something very homely and comforting about this dish that we love and think that everyone should check out. 
If Paula's old-fashioned recipe wasn't quite your speed, then you need to give her "refashioned" turkey meatloaf. The celebrity chef makes a few key changes to her recipe to bring this meal into the 21st century. 
We find that this dish is a hearty meal that is sure to leave you satisfied. We love that this recipe uses cauliflower (an underrated vegetable in our opinion) in the loaf and Dijon mustard in the glaze. These little additions make such a difference to the flavor and texture of the meal.
The last chef that we will be looking at today will be Rachael Ray who is dishing out some really interesting and delicious turkey meatloaf recipes. 
This first meatloaf recipe is a whole new take on turkey and stuffing – if you happen to have leftovers after Thanksgiving, this could be a great way to reduce your food waste. Rachael Ray recommends serving this dish with sour cream and onion mashed potatoes, cider gravy, and some roasted broccoli or green beans.
We've reached the final recipe, but don't worry, we saved the best for last. 
Rachael Ray's turkey meatloaf with roasted broccoli is a super satisfying and healthy sheet pan meal that is as easy to make as it is delicious. 
Though it doesn't make the traditional loaf-shaped meatloaf, you can't deny the quality of the meal you make. This dish is fantastic for dinner or supper and can be used in a sandwich or wrap the next day for lunch. 
Something that we love about this recipe is its versatility. It can even be crumbled up and combined with cheese and salsa and used as a topping for nachos! 
Conclusion
There are a lot of ways to make a turkey meatloaf and so many ways that you can customize it to suit your and your family's individual needs. As with most recipes, have fun figuring out what does and doesn't work for you, and experiment with seasonings and ingredients as you like! 
We recommend serving a turkey meatloaf with creamy mashed potatoes and some roasted greens to bring out all of the flavors and make this a truly hearty meal. 
Frequently Asked Questions
What Bread Should I Use?
We highly recommend using white bread with the crusts cut off. In our experience, this leaves you with a soft, tender loaf, rather than anything too chewy.
What's the Best Way to Cook Meatloaf?
Low and slow is the way to go. You risk overcooking your meatloaf if you try to cook it quickly. Give yourself plenty of time to make this dish so that you have time to cook it slowly, and let it rest before you serve.
15 Simple Turkey Meatloaf Recipes For Weeknights
Course: Other Recipes, Recipes
Directions
Pick a recipe from above
Click the recipe name and visit the website
Collect the ingredients and the food
Enjoy – don't forget to leave a review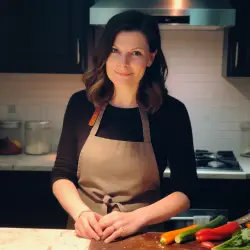 Latest posts by Barbara Hunt
(see all)