Ina Garten, or more commonly known as Barefoot Contessa, is a household name in all American kitchens.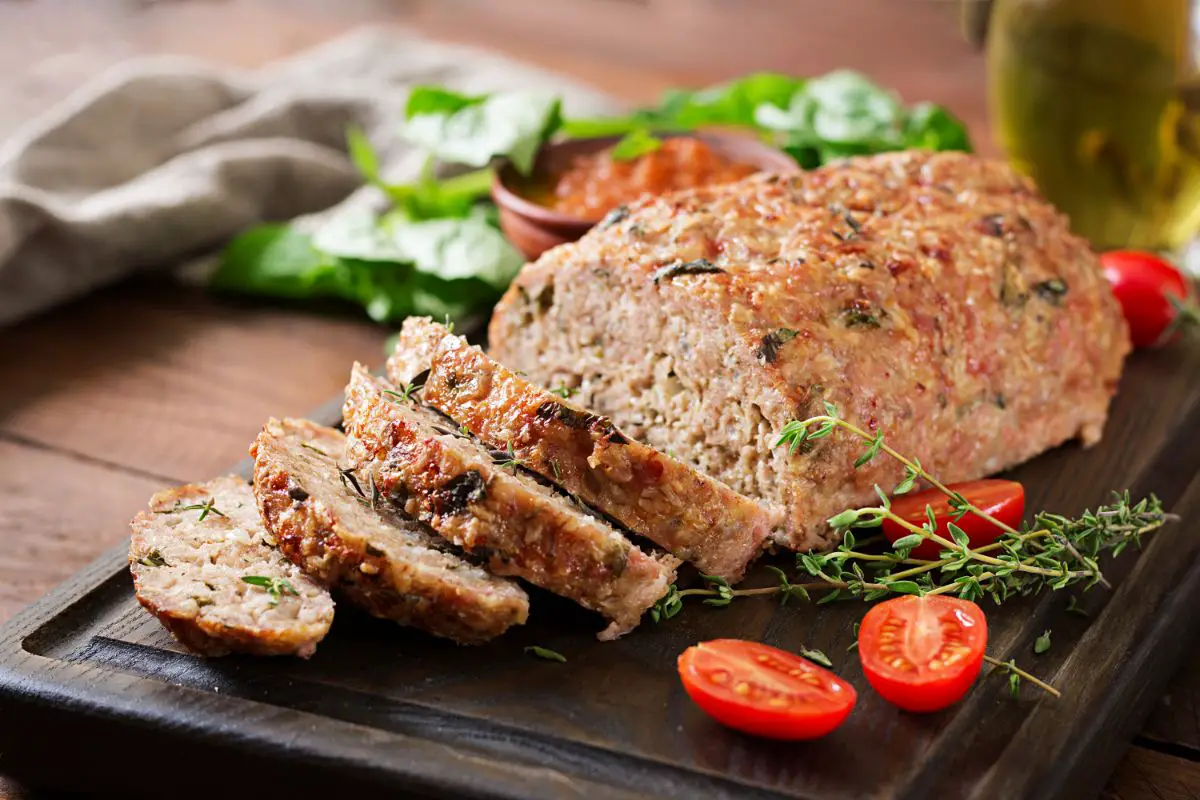 Garten is a cookbook author, chef, and most famously recognized as the host of the Food Network program Barefoot Contessa, named after her popular blog.
She is known for her comforting meals and easy-to-follow recipes. 
Meatloaf is one of the most popular foods in America. What started as a staple during the Great Depression for keeping people fuller for longer shortly became a delicious, inexpensive meal.
There are countless ways to make varieties of meatloaf, so it's no wonder it's such a beloved dish. 
If you're a fan of Ina Garten and meatloaf, you've come to the right place. Here are the 6 best Ina Garten meatloaf recipes to try today, (see also: 9 Amazing Ina Garten Seafood Recipes To Try Today)including some honorable mentions by other chefs and bloggers. 
Ina Garten's meatloaf recipe is a true classic for those who just want an inexpensive, easy-to-make and delicious dinner.
This recipe creates a moist and flavorful meatloaf that is deliberately cooked at a slightly lower temperature than other meatloaf recipes.
Cooking meatloaf at a lower temperature and longer time allows for a more moist texture. 
The key to Ina's meatloaf is to not over-mix the meatloaf mix. If you mix it too much, you risk the meatloaf becoming dry and tough.
You don't necessarily need to bake the meatloaf with aluminum foil covering it, because some exposure to direct heat encourages the exterior to caramelize while the interior remains moist. 
This recipe calls for inexpensive ingredients that can easily be found in a grocery store.
You can use either ground beef or ground chuck, but ground chuck has a higher fat content, allowing for a more tender texture. Smother with ketchup and enjoy!
Within walking distance of Ina Garten's house is 1770 House – a luxury hotel and restaurant based in East Hampton.
Ina Garten is such a fan of their meatloaf that she decided to make her own recipe that best replicates it. This recipe is featured on her blog, Barefoot Contessa. 
This meatloaf features ingredients that are slightly more expensive than other meatloaf recipes, but it's certainly worth the extra money spent.
It features ground pork, ground beef, and ground veal, which might be hard to find in a regular grocery store. If you can find ground veal in your local butcher store, you're in for a real treat. 
Ina Garten has mastered the art of turning home-style cooking into something luxurious with this meatloaf recipe.
It's incredibly high in protein and healthy fats, and (most importantly) tastes like absolute heaven.
Serve with Ina's homemade garlic sauce for a tasty weekend dinner. 
If you're sticking to a budget, ground turkey breast is arguably the cheapest option compared to ground beef or ground pork.
However, this is usually because ground turkey is notoriously dry, which isn't usually something you'd want for a meatloaf.
Meatloaf is meant to be moist and not crumbly, after all. 
Luckily for you, Ina Garten's turkey meatloaf recipe is surprisingly moist and ideal for those on a budget (see also "Best Ina Garten Turkey Recipes").
To prevent the meat from crumbling, the ground turkey is combined with 3 large beaten eggs and breadcrumbs to bind the meat together.
The inclusion of Worcestershire sauce, tomato paste, and chicken stock also helps to keep the meatloaf moist while cooking. 
Ina's trick to prevent the meatloaf from cracking in the oven is to place a pan of hot water underneath the meatloaf.
This will help to maintain a humid environment in the oven, which should prevent the ground turkey from drying out and becoming cracked or crumbly. 
Ina Garten might have mastered the classic meatloaf, a luxury meatloaf, and a turkey meatloaf, but she also has her own meatloaf with a special twist recipe.
The twist? Crushed pork rinds! Crushed pork rinds create a powerful savory flavor that works fantastically in a meatloaf.
If you have a bag of this beloved snack in your pantry, time to use it in your meatloaf!
The key to crushing the pork rinds is to put them in a plastic ziplock bag and crush them with the bottom of a cup or rolling pin.
Make sure not to crush the rinds too much, because they will turn into a fine powder and lose their flavor. 
Also, keep in mind that the crushed pork rinds are completely replacing breadcrumbs, which are typically a staple in meatloaf recipes.
This meatloaf is best served with roasted green beans or creamy mashed potatoes (Also check out Best Ina Garten Roasted Potatoes Recipes). 
A slightly unconventional but utterly delicious addition to a barbecue cookout are individual meatloaves.
Sure, you could just make a whole meatloaf and slice it up, but there's something especially charming about individual meatloaves.
Plus, they take less time to cook than a whole meatloaf!
These Barefoot Contessa meatloaves are inexpensive to make and only require ground beef as the main ingredient.
This is ideal if you have spare beef leftover while making a barbecue, and you want something different from burgers.
The key is to make sure you don't mash the meatloaf while making the mix, as it will cause the meatloaf to be dense. 
While these are technically "individual" meatloaves, this recipe still makes some sizable loaves that might be better suited to share between two people.
If you have some leftover, store them in the refrigerator for a nice lunch the next day!
This isn't an Ina Garten recipe, but it's a recipe by the mother of a fan who believes his mom makes a better meatloaf than Ina.
It's a bold claim, and certainly one that could only be made with a truly fantastic meatloaf.
So, if you've tried making one of Ina Garten's meatloaves already, try this recipe to see if it compares!
This recipe features just ground beef for the meat, making it a truly inexpensive and fairly simple recipe.
The key is to make up for the lack of other meats with binding agents and flavors from seasonings, such as dry mustard, garlic salt, celery salt and Worcestershire sauce. 
What makes this recipe so intriguing is the glaze. It's not just ketchup – this recipe calls for a mixture of ketchup, yellow mustard, and light brown sugar.
As it bakes in the oven, it creates a rich glaze with a beautiful mixture of sweet and savory flavors. 
Summary
So, there you have it! Ina Garten has done it again with her range of meatloaf recipes.
Whether you want an inexpensive weeknight meal or a luxury weekend dinner, hopefully this list has introduced you to your new favorite meatloaf recipe. Happy cooking!
Frequently Asked Questions
What Does Ina Garten Serve With Her Meatloaf?
Ina Garten makes sure her meatloaf remains the star of the meal, but she typically serves meatloaf with creamy mashed potatoes and sautéed green beans.

For the mashed potatoes, she will make them with cream and Parmesan cheese to make the texture extra creamy and thick. 

Other sides for meatloaf include sweet potato fries, creamed spinach, creamed peas, lemon and garlic broccoli, garlic bread, mac and cheese, and roasted carrots. 

What Can I Add To Meatloaf To Make It Moist?
The key to making meatloaf moist is to buy meats that are high in fat, such as ground chuck.

Ground chuck is from near the shoulders of a cow, which is high in muscle content.

Therefore, this meat is typically more moist than ground sirloin, making it a great meat for meatloaf. 

If you're using regular ground beef or even ground turkey, you need to make sure that you use the right binding agents to stop the meat from crumbling.

This includes eggs, milk, stock, ketchup, and onions. The onions need to be sautéed before they are added to the meat to allow the juices to mingle properly. 

What Can You Put On Top Of Meatloaf Besides Ketchup?
If you don't have ketchup available to put on top of your meatloaf, you can substitute it for a blend of tomato paste with white vinegar.

You will have to experiment with seasonings to replicate the taste of ketchup, but this will create a pretty accurate substitute for ketchup.

The white vinegar is essential for loosening the tomato paste, so the consistency is right for covering the meatloaf. 

Is It Better To Cook Meatloaf Covered Or Uncovered?
Some will argue that meatloaf needs to be cooked with a foil cover to prevent the exterior from burning or cracking.

This might be true for those with particularly powerful ovens, or if you used a dry meat such as ground turkey. 

However, in most cases, you don't need to cover the meatloaf. Keeping the meatloaf uncovered allows for a brown and caramelized exterior, which is a lovely texture.

If you see the top layer start to brown or burn before it has finished cooking, you can always cover the meatloaf halfway through.

6 Best Ina Garten Meatloaf Recipes To Try Today
Course: Recipes
Directions
Pick a recipe from the list above
Click the recipe name and visit the website
Collect the ingredients and cook the food
Enjoy – don't forget to leave a review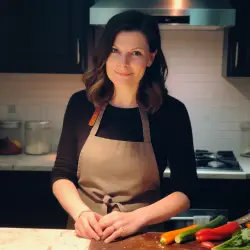 Latest posts by Barbara Hunt
(see all)