In the Easter season it can sometimes be a little challenging to know what to serve when it comes to hosting a meal.
Of course there are some classics, but when compared to holidays like Thanksgiving and Christmas, there are fewer traditions to follow if you want an easy meal plan.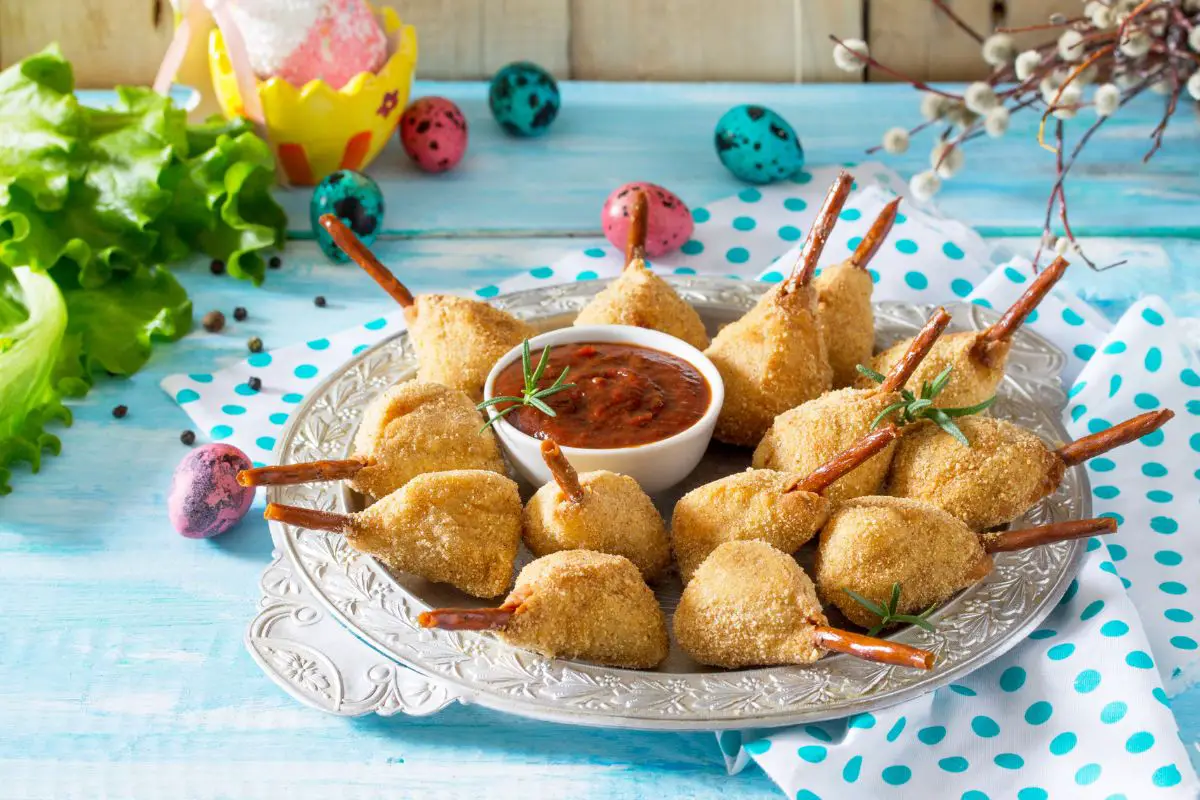 This is why one of our favorite things to do when it comes to hosting during a holiday like this, is to look at some of our favorite celebrity chefs and see what they are serving at this time of year.
One of our top sources of inspiration that very rarely lets us down is Ina Garten(see also: 7 Amazing Ina Garten Easter Recipes To Try Today).
Garten has been inspiring home chefs for years now, and they always know how to combine classic recipes with a fresh perspective. 
Garten very commonly releases sets of recipes for different times of the year, and Easter is no exception.
Because of this, we are going to go through some of our favorite recipes that Garten has selected for Easter so you can have some ideas for what to serve when it comes to your next meal at this time of year! 
So, if you want some of our favorite Easter time recipes, then keep reading to get some inspiration from Ina Garten!
As we all know, Easter is during spring, so one of the best things you can do when it comes to preparing a meal for this time of year is to make something fresh that reflects the season you are eating in. 
We have decided that our first selection Ina Garten's to highlight is one of the starters that she thinks is perfect for when you are hosting at Easter.
These Parmesan roasted asparagus are delicious and once you know how to make them, trust these will not just be saved for Easter!
They are also pretty easy to make as well with Garten rating their difficulty at a beginner level, so even if you are just hosting for the first time, this is a simple enough recipe that you should be able to make it. 
Best of all, it does not use many ingredients, all of which are staples in the home except the asparagus and the Parmesan, and even then, some people keep these in. 
This recipe does not need much prep work, all you have to do is get the asparagus ready on the same pan you cook them in, and then roast them for 15 to 20 minutes at 400 Fahrenheit.
This makes this a great recipe if you are trying to minimize the clean up as well!
If you have never made a recipe with orzo, then you are missing out (Also check out Best Ina Garten Orzo Salad Recipes). And, if you have never made it yourself, then this recipe from Garten is one of the best places to try (see also: Amazing Ina Garten Easter Recipes To Try Today)it for the first time. 
When looking at the ingredients list, this may seem off putting with just how much there is, but when you break it down, you can see how many ingredients are essential, and how a lot of it is just for the dressing.
If you already have a dressing you love and think will compliment the flavors of the orzo, then you can just use that, however, if you have never made this recipe before, we do recommend sticking to the light and fresh one recommended by Garten which is also simple to make. 
Once you know how to make this recipe, you will want to keep making it again and again and experiment with new ingredients to add, and new ways to keep it exciting.
This is also a super fresh recipe, so it is perfect for the spring time! You will not want to just make this recipe for Easter, but for the whole season!
Now if you want something homemade and impressive, but you want to try something a little different, then we have to recommend you try making these Stilton and walnut crackers. 
While this is a slightly more challenging recipe than some of the earlier choices, it is not too difficult, and you can still easily make it if you pay close attention to the recipe.
If you are good at baking, then you should not find too much challenge here either! 
This is the perfect savory snack to serve after you have finished the main meal, or before as an appetizer.
The savory cracker can be served with a wide variety of different toppings, so try out a variety to see what you like the most.
If you have never made your own crackers before, then we highly recommend trying it as it is a satisfying process and they taste much better than the ones you buy at the store. 
Our one warning for this recipe is that you ensure that you like Stilton, this recipe has a strong Stilton taste, so if you love it, that will be perfect, but if you are not a fan, then these crackers are not going to convert you!
Now for something absolutely adorable, we have to recommend that you try making these coconut cupcakes.
The design with the rabbits is incredibly cute, and you can customize the coloring to make the rabbits multicolored if you want. 
We do not recommend this if this is your first attempt at decorating cupcakes, so, if you are a beginner, we recommend practicing these before the day of serving.
However, once you know what you are doing, this recipe is not too challenging. We love the unique and refreshing sweetness that you get from baking with coconut which is hard to achieve otherwise. 
This is why if you are wondering what type of baking is best to do during the spring or Easter time in general, we recommend including seasonal fruits and something like coconut to help match the time of year!
The flavor of these cupcakes is unmatched, so we definitely recommend at least making the cake, but with the cream cheese frosting, they taste even better (You might also want to check out Ina Garten's  Lemon Cake Recipes)!
While we love our recommendation of the cupcakes, if you want an alternate dessert choice, then we have to recommend this delicious Italian raspberry and rhubarb crostata. 
The combination of raspberry and rhubarb is popular for a reason, and just like we mentioned in our last pick, fresh fruity flavors like this are perfect for the spring.
Making a crostata also sounds a lot more difficult than it actually is, and if you have made pies and tarts before, then this recipe should really not cause that many issues. 
While the recipe also needs quite a lot of ingredients, a lot of them are staples, and the only thing you will likely need to buy and the fresh fruits, and maybe the specialty sugar if you want the texture to be as authentic as possible.
But, if you want a shortcut, you can easily just follow the recipe for the filling and use a pre-made pie crust to save a lot of time!
Now, for a main course, we have to recommend making a rack of lamb.
This cut can have an amazing texture if you know how to cook it perfectly, and of course, Ina Garten knows the best methods for seasoning and adding flavor to bring out the full potential of this meat.
This recipe also does not need that much time when compared to other seasonal roasts. 
Of course, you will still need to dedicate a good amount of time to preparation, but if you need something a bit quicker than some other roasts, then this is a good option!
The combination of the garlic, rosemary, balsamic, and mustard is a perfect fresh flavor that makes this lamb rack one of the best choices for a main course at Easter. 
If you are intimidated by cooking a lamb rack, do not worry as Ina Garten's instructions are clear and easy to follow so you will not get lost when trying this out (see also "Amazing Ina Garten Lamb Recipes")!
Now, if you want an alternate choice of main course, then we have to recommend this fresh and delicious risotto recipe.
Making a risotto is not as hard as some people think it is, and this recipe proves how simple it can be. This uses great fresh flavors that make it perfect for the Easter time of year!
Bottom Line
Hopefully this list has given you all the information and inspiration you need to host an amazing Easter party!
There are plenty of different routes to go, and even if you have not chosen any specific recipes from here, hopefully this has given you an idea of what you want to do. 
As we mentioned in the introduction, there are not really that many hard rules or traditions when it comes to food to serve at this time of year, so have fun and work out what you think will be best!
7 Amazing Ina Garten Easter Recipes To Try Today
Course: Recipes
Directions
Pick a recipe from above
Click the recipe name and visit the website
Collect the ingredients and the food
Enjoy – don't forget to leave a review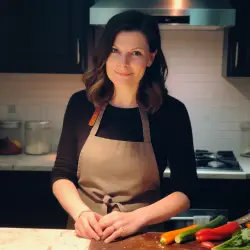 Latest posts by Barbara Hunt
(see all)