Cranberry sauce is too good for this world. In fact, it's so darn amazing that store-bought tins or jars simply aren't large enough to satisfy even a small family come dinnertime — Enter Ina Garten.
Everyone's favorite government employee-turned-TV chef has mastered the art of homemade cranberry sauce. Only penning a single recipe, she knocked it out of the park on the first try.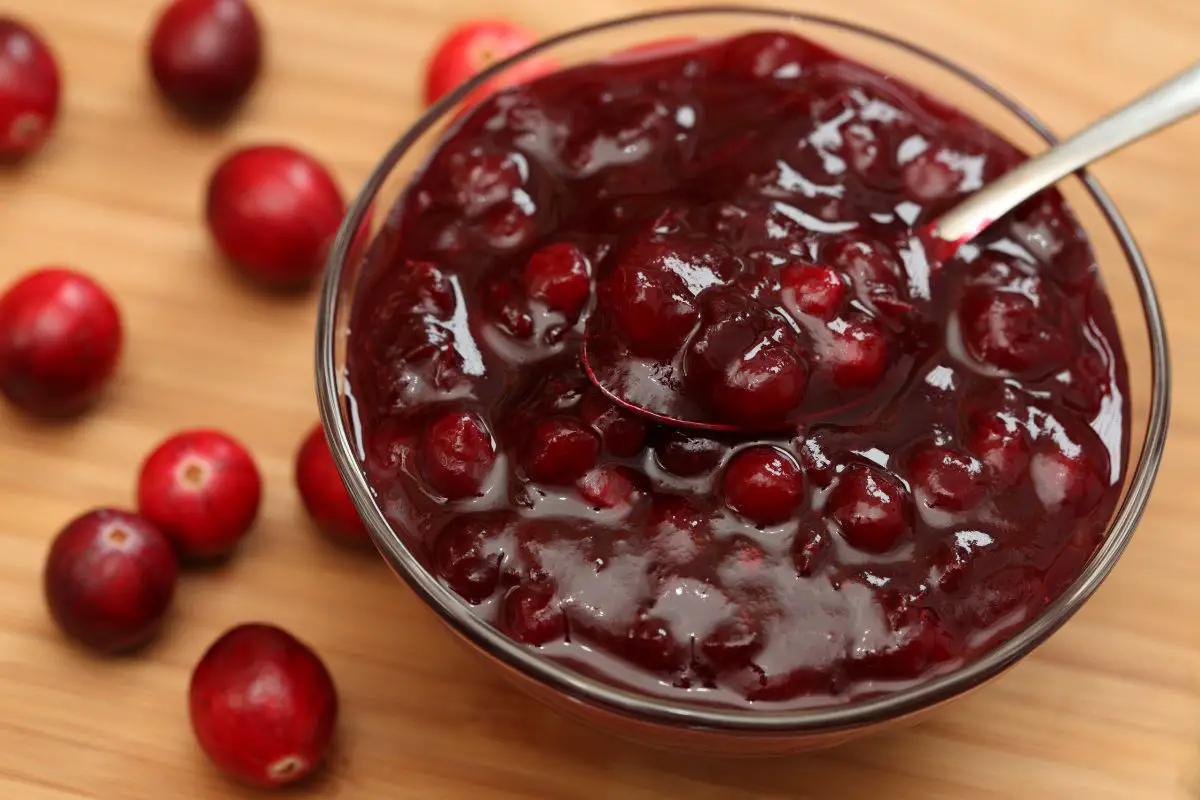 So, what we're going to do today after introducing you to her game-changing cranberry sauce is show you a collection of awesome similar recipes.
Surprisingly, the magic of Ina Garten's (see also: Best Ina Garten Cranberry Sauce Recipes To Try Today)breathtaking cranberry sauce isn't the cranberries, but a small selection of other fruits. 
That's not to say that the cranberries aren't the star of the show, as they definitely are, but the reason they shine so brightly is the inclusion of apple, lemon, and orange.
The acidity of the citrus fruit refines the tart sweetness of the fresh cranberries, while the apple brings an entirely different sweet element to the table, ensuring you don't need to add any processed sugar — It's all-natural, baby!
But the apple does a lot more than just fortify the sweetness of this amazing sauce. The pectin in apple is a natural thickening agent that helps the sauce reach the ideal consistency as it cools down.
There's nothing worse than a watery cranberry sauce, but thanks to a single Granny Smith, we'll never have to worry about that ever again.
This recipe makes roughly 4 cups of cranberry sauce, which certainly beats the 1–1.5 cups you get from a store-bought jar or can, and as it lasts just over a week in the fridge and up to 3 months when frozen, none will go to waste.
Some people prefer silky smooth cranberry sauce, while others prefer a chunkier texture like the sauce produced by the recipe above, but if even that doesn't go far enough for you, you'll prefer Ina Garten's Cranberry fruit conserve (Also check out Amazing Ina Garten Peach Recipes).
Is it technically a sauce? Kind of.
It's chunky as heck, but there are liquid components, and being that the core ingredients of this recipe are so similar to Ina's standard cranberry sauce creation, it seems unfair to place them into different culinary categories.
But enough about the similarities between these two recipes; Let's discuss what's different!
This recipe utilizes 90 grams of chopped walnuts, bringing a super satisfying textural element to the table, and thanks to an abundance of sultanas, the sweetness is far from one-note, ensuring you don't get taste fatigue when eating this sauce.
You can use pecans to great effect if you can't get your hands on any walnuts, or, if you're feeling adventurous, why not mix it up a bit and include both?
Like Ina Garten's, this recipe combines cranberries with oranges, but that's as far as the fruit mixing goes.
Another similarity between this recipe and Ina's is that sugar gets the boot, but instead of relying on the fruit to handle the heavy lifting in this department, it calls for some monk fruit powdered sugar alternative.
The secret ingredient here (one that even Ina Garten hasn't considered) is vanilla extract.
It's not strictly necessary, but it really does kick the flavor up a notch or two while also tricking the mind into thinking the sauce is sweeter than it is.
The cooking process is as simple as it gets, and besides the ingredients we've already mentioned, the only other thing you'll need is some water.
Okay, so we've established that orange commonly plays a role in cranberry sauce, but it's typically a supporting role, one that doesn't get much of the limelight.
This recipe, on the other hand, celebrates the orange, placing it front and center in the flavor profile.
You'll use both the zest and the juice to "orangify" your cranberries, but careful not to dig too deep into the skin of the orange with your zester.
The bitter white pith just beneath the orange layer will lay waste to your sauce.
The other slight difference between this and Ina's recipe is that this one calls for quite a lot of sugar, so if you're trying to emulate the sauce you find in the store, this is the one to go for.
Top tip — Save a few slivers of orange zest to use as a garnish. 
If you or someone you know isn't too fond of traditional cranberry sauce, don't give up just yet. Give this cranberry and raspberry sauce a try, and it'll turn your world upside down (in a good way).
These red berry brothers are rarely utilized together, which is a crying shame, because they're an absolute delight in this sauce.
The raspberry adds a more familiar and fruity sweetness to the mix, making the sauce more accessible to cranberry dodgers and general fussy eaters.
Now, you'd be forgiven for assuming that the addition of raspberries would limit the versatility of this sauce, but nothing could be further from the truth.
You can enjoy this sauce in any way you'd enjoy normal cranberry sauce. From turkey dinners to chicken sandwiches, this sauce is a hit!
It's a bit of a departure from Ina's recipe up top, but if you've given that kind of cranberry sauce a try and not seen the hype, then something like this is the perfect alternative.
Similar to the cranberry and orange sauce we discussed earlier, this recipe places one of the behind-the-scenes fruits up on center stage, and this time around, the cranberries' co-star is lemon.
Utilizing lots of lemon zest and juice, you can really taste the citrus breaking through the core cranberry flavor, lifting it, giving it a lighter finish with more of a tang.
It's not quite as versatile as Ina Garten's cranberry sauce, (see also: 7 Best Ina Garten Cranberry Sauce Recipes To Try Today)as lemon doesn't pair well with as many savory dishes, but if you're looking to switch things up with your sauces, it's an intriguing prospect.
We've covered plenty of lumpy sauces here today, so we're dedicating our final spot to all you smooth sauce heads out there.
Rustic cranberry sauce is great and all, but sometimes, you're looking for something low-key and tasty to augment rather than dominate your meal, and that's exactly what this recipe is all about.
Despite there only being three ingredients, the cooking process is relatively similar to Ina's recipe, but where things get interesting here is the jelly transition.
Once you've completed your whole-berry sauce, you'll allow it some time to cool before pressing it all through a sieve, thus removing all the lumpy bits and skins.
Refrigerate what's left behind for an hour or so, and voilà, you've got jellied cranberry sauce, just like you get from the can.
Final Thoughts
Nothing sends the taste buds to heaven quite like a big dollop of sweet cranberry sauce on a wholesome savory meal, and as a master of flavor, Ina Garten's cranberry sauce goes down an absolute storm.
However, the various other recipes included in this post should keep you going if you'd rather branch out and use what you learned from Ina's recipe in other contexts.
Frequently Asked Questions
Why Doesn't Ina Garten Use Sugar In Her Cranberry Sauce?
Sugar is a pretty common ingredient in cranberry sauce, but Ina Garten chooses to avoid it altogether in her recipe, and the way she goes about it is genius.

Not only does sugar help boost the sweetness of cranberry sauce, it helps to thicken it, so you'd think removing it from the ingredient list would be a fool's errand, but Ina uses additional fruit to compensate.

Orange and apple increase and diversify the sweetness of the sauce, while the pectin in the apple acts as a thickening agent, meaning Ina really has no need to throw a bunch of unhealthy refined sugar into her recipe.

That said, she does use sugar in her cranberry conserve recipe in our second spot.
What Can I Use Leftover Cranberry Sauce For?
If this is the first time you're making your own cranberry sauce, you may be surprised by the quality you end up with, especially if you're used to store-bought sauce.

Don't worry, though. If you've got lots of sauce left over, there are numerous ways to make sure it doesn't go to waste.

Here are a few of our favorite suggestions:

• Use it as a spread — If you have some particularly savory bread, perhaps infused with herbs like rosemary or sage, we recommend treating your cranberry sauce like a jam and using it as a spread on your toast.

• Use it as a glaze — Cooking some meat or veggies in the near future? Use your leftover cranberry sauce as a glaze.

• Add it to BBQ sauce — Cranberry sauce will improve any BBQ sauce, homemade or bottled!

• Warm it up and drizzle it on your dessert — Warm cranberry sauce can easily assume the role of a coulis on your desserts.

• Add it to plain yogurt — Plain yogurt is nice but, y'know… plain. So, why not zhuzh it up with some of your leftover cranberry sauce?
7 Best Ina Garten Cranberry Sauce Recipes To Try Today
Course: Recipes
Directions
Pick a recipe from above
Click the recipe name and visit the website
Collect the ingredients and the food
Enjoy – don't forget to leave a review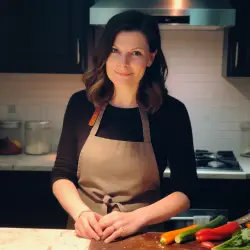 Latest posts by Barbara Hunt
(see all)