Coconut cakes are one of the most popular types of cake in the Southern United States and occupy that weird love/hate range of food.
Some people adore this cake for its fluffy and intense coconut flavoring, while others steer clear for that same reason.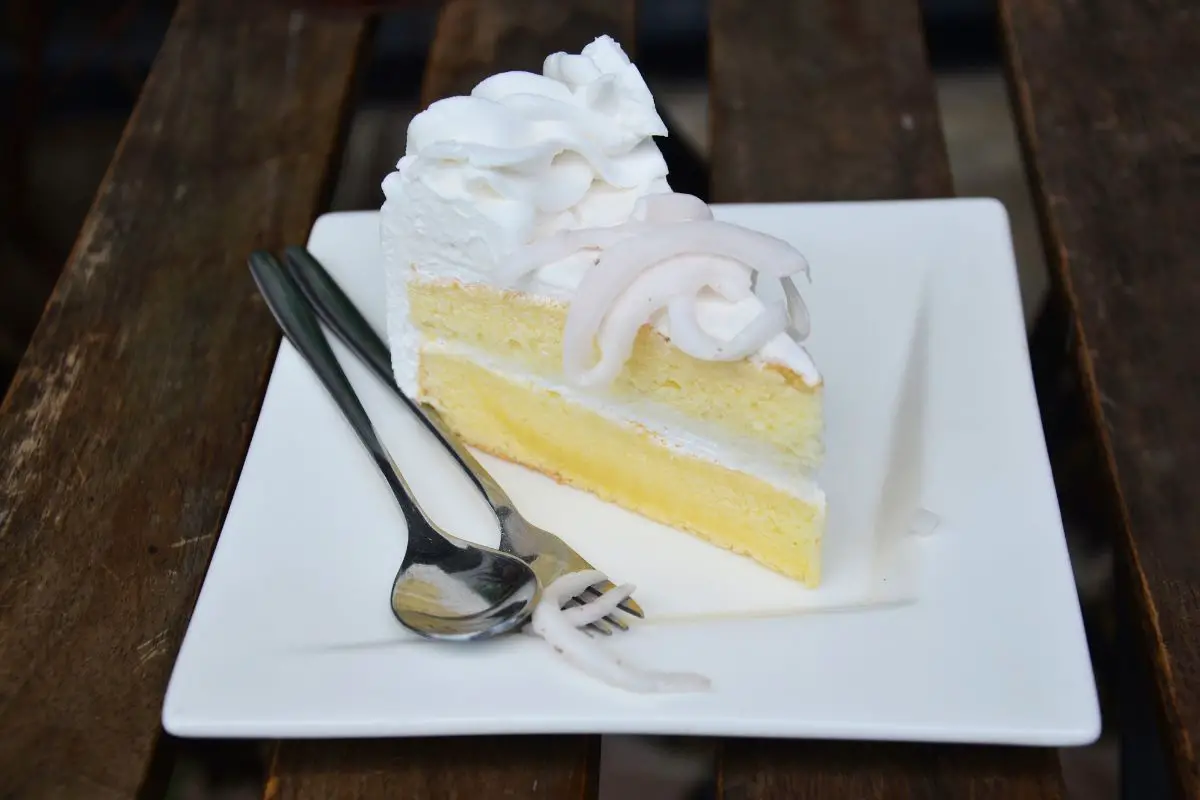 For us, there's no dessert quite like it, which is why we're always on the lookout for more versions of this cake to try out!
Enter Ina Garten and her amazing coconut cake recipe (see also: Ina Garten Beef Stew Recipes To Try Today)that she released a few years back. It does everything that a good coconut recipe should do, and then some! (More on that later.)
And, just as with any good recipe out there, there are also going to be a ton of copycats and imitation recipes that come after, either looking to capture that same feeling and magic that Garten's did, or use it as a springboard for their ideas.
The results are varied, with everything from amazing to borderline-inedible recipes benign found out there, making it hard to pick the best of the best. Luckily, we've done the searching for you!
This list will include all the recipes that were inspired by Ina Garten's coconut cake recipe, that reach that amazing high bar that she has set with her dish.
Well, if we're discussing our favorite coconut cake recipe, where better to start than the titular recipe that kicked off the inspiration for so many other bakers and chefs out there?
That's right. For this first entry, we're covering Ina Garten's very own coconut cake dish!
So, what makes Garten's coconut recipe so great that it spawned who knows how many copycats?
Well, for starters, the sponge cake base that this recipe makes is pretty impressive all on its own.
It's a core aspect that makes a great sponge that can be used not just for coconut cakes, but for a ton of variants that you might want to make going forward.
And, of course, there's the frosting coconut topping to enjoy too, smooth to perfection, broken only by the delicate coconut flakes that are sprinkled across the outside,
This is arguably a textbook example of what a coconut cake should be.
(Quite literally, considering that it's been reprinted in so many of Garten's cooking books!)
Overall, it's not hard to see why so many people love this cake and have copied it for themselves!
So, with an amazing baseline to work from, let's see how our first copycat recipe holds up against Garten's coconut cake dish!
Well, perhaps copycat is a stretch, considering that this particular recipe is straight from Barefoot Contessa themselves!
The instructions are pretty clear, meaning that anyone with a little cooking and baking knowledge is going to be able to tackle this recipe just fine.
And it makes a pretty stellar cake too, spongy and fluffy on the inside, with a smooth and sweet outside thanks to the frosting.
If you're looking to add an extra dash of sweetness to the mix, we recommend adding a little jelly preservative between the layers of sponge cake, for a bright fruity flavor that can be pretty much whatever flavors you have on hand (You might also want to check out Ina Garten's  Lemon Cake Recipes).
Of course, you can always use a little extra frosting for that too!
Time for another amazing copycat recipe to try out for yourself at home!
Like the previous recipes, the instructions for this cake dish are concise and to the point, making for a recipe that is easy to follow.
Considering that the ingredients list for this dish is pretty long, this extra readability is a welcome addition that helps make this a much more digestible read.
And, of course, a very digestible recipe too, for that matter!
That classic soft and sweet, yet ever-so-mellow flavor of the cream topping, combined with a light vanilla sponge cake, makes for a delicious cake that anyone can appreciate and enjoy.
The spongy inside is complemented beautifully by the delicate, yet still, fibrous coconut flakes, which is just what the doctor ordered, especially if you're someone who hankers for tropical flavors in a familiar form like this!
If we didn't understand just how popular Ina Garten's coconut cake was before, we certainly do now!
This is another copycat recipe that follows Garten's original recipe pretty closely, so you know it's going to produce something that you'll enjoy.
Rag on copycat recipes all you want, but you can't argue with a recipe guide that is already so close to perfection!
As always, the fluffy inside, along with the sweetened coconut flakes, is balanced out by the rich and smooth texture of the frosting outside, with tons of vanilla and almond flavor to bring home that sweetness that coconut cakes are known and loved for!
You'll want to give yourself plenty of time to make this recipe. It's not exactly a difficult one to make, but it can take a while to properly finish, around an hour and 45 minutes.
Still, it'll be worth it, once you bite into that spongy cake and frosting!
One of the things that we love about coconut cakes, especially ones that have Ina Garten's original recipe as their inspiration, is that they're a reliable cake to make.
You aren't going to be caught off guard by an unknown new ingredient or have an extra step that you need to factor in the cooking times or instructions.
This produces high-quality cakes that almost everyone can enjoy, such as the one in this entry. Fluffy on the inside, and creamy on the outside. Just the way we love it.
However, this also allows you to start experimenting with the different ingredients at your own pace. Want to try and add some cocoa powder to the frosting mix?
Sure! Why not? Want to try swapping out the corn syrup inside for something else, like, say, a little maple syrup/ So long as you're taking into account calories and viscosity, go for it!
Coconut cakes like this one are a great recipe to start expanding your recipe book, and trying out new ideas for yourself!
While plenty of the recipes that we've covered have managed to break down coconut cakes into easy-to-follow instructions, they've pretty much all had the same expensive ingredients list.
While not a problem for experienced bakers, such a large list of ingredients that you need to gather can be off-putting for someone who wants to start baking these cakes but doesn't have the confidence to try them out.
Well, with this recipe, we finally have an answer to that issue!
Here, you'll find that not only do you need fewer ingredients, but the recipe has been broken up into separate sections too, one for the sponge cake base, and one for the frosting.
This formatting allows you to focus on grabbing the ingredients that you need for one or the other, making it that much more approachable.
Plus, the recipe is broken down into easy-to-read sections for each part of this cake, so there's no confusion about what you should be doing next.
And you still get an amazing cake out of it too, so it's not even like you're sacrificing quality for this approach either. This is easily recommended for novice bakers who want to expand their culinary portfolio!
We love a good spongy cake, but sometimes, that texture isn't what you're looking for. Especially if you find that the spongier cakes that you make are also a little on the dry side, texture-wise.
Well, luckily for you, there is a coconut cake recipe that you can make that is the perfect answer to this issue.
Tender to pinto into, and with a smooth frosting that is different from many of the other cakes that we've covered here.
It still has a distinct coconut flavor to it, but it's distributed a lot more throughout the sponge and frosting, as opposed to being just in the sweetened flakes.
Does it have the same spongy texture that you may have seen in the other recipes on this list? Sure, but not nearly as noticeably.
Then again, this is a recipe that has a slightly denser texture to it, so it's not exactly trying to do what the other cakes are doing.
This probably makes it one of the most distinct recipes that we've covered so far here.
So, if you're looking for a coconut cake that tastes and feels a little different from the rest, this is the recipe that you should be making! 
While there's been coconut in pretty much every recipe that we've covered in this cake list, it's often felt like it is limited to the flakes and maybe a little extra flavoring in the sponge.
That's not a problem that this recipe has, that's for sure! Using coconut flakes, oil, and flour, you'll be using a lot more coconut here than you will have in pretty much any other recipe that we've covered.
Is it stepping away from the more directly copied recipe of Ina Garten's original coconut cake (see also "Best Ina Garten Carrot Cake Recipes")? Maybe. But it's those changes that make this particular recipe such a standout in our eyes!
Final Notes
So, there's only one question left:
Of all these amazing coconut cakes, which one will you bake first?
8 Best Ina Garten Coconut Cake Recipes To Try Today
Course: Recipes
Directions
Pick a recipe from above
Click the recipe name and visit the website
Collect the ingredients and the food
Enjoy – don't forget to leave a review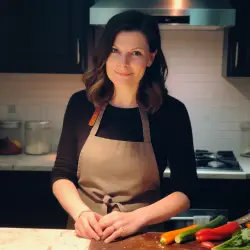 Latest posts by Barbara Hunt
(see all)