Chances are that if you're at all interested in baking, you've come across Gemma Stafford.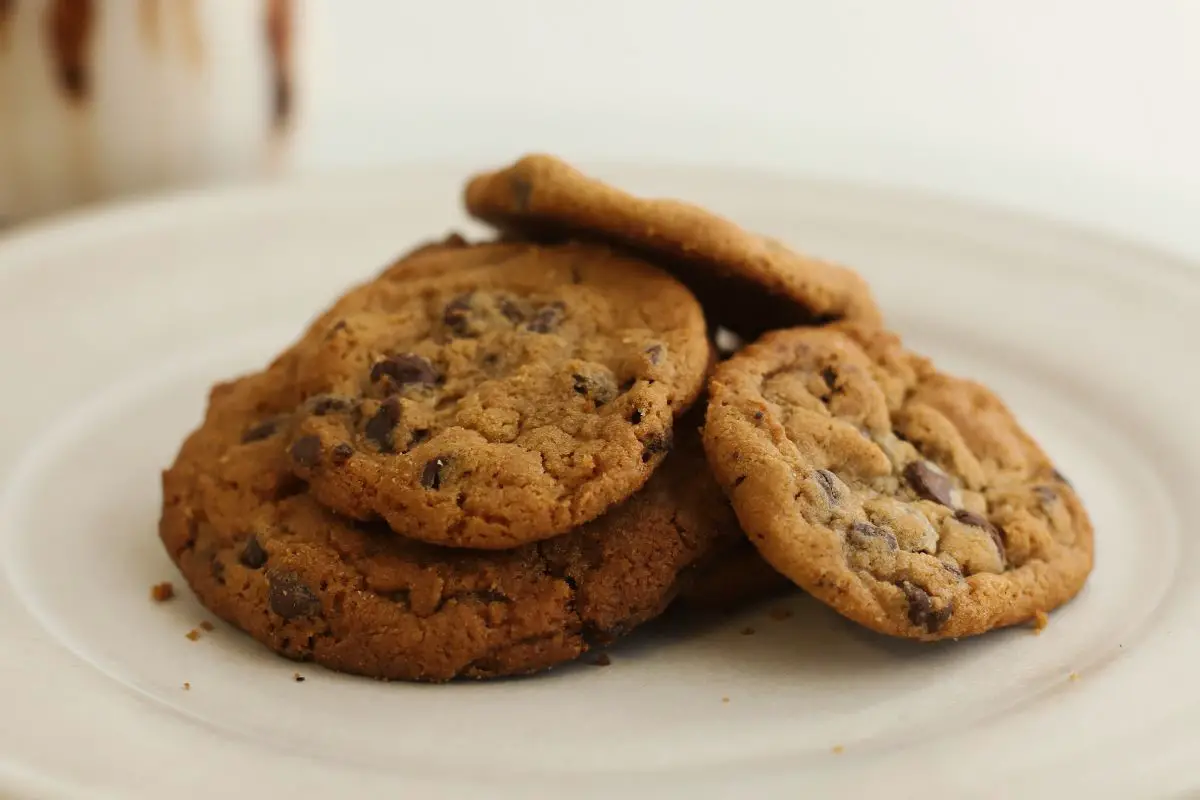 She's renowned for being one of the most sensational online bakers, and her website houses hundreds upon hundreds of free recipes that you can try right away.
Gemma is a professionally trained chef and baker, and has adopted a philosophy of 'bold baking', over the years.
For those of you who are wondering what this really means, bold baking is all about taking risks, and not being afraid to try something new in the kitchen.
Her recipes span over a number of different dishes, and she's well known for having a whole host of bread and pastry recipes.
As well as this, she also has a wide range of cakes and sweet treats that you can whip up in a flash, with very little time or effort.
If you're interested in finding some of the very best Gemma Stafford recipes on the internet, then we suggest that you keep reading, as we take a closer look below.
For our first recipe, we're going to be delving into an absolute classic. This banana bread is truly one of the moistest and sweetest ones we've ever tried.
This one has everything you could ever want from a delicious slice of banana bread, including a super dark and crusty outer layer, and a super fluffy inner layer.
It's got lots of super ingredients, but they all do their job of contributing towards making this one of the tastiest recipes around. The addition of milk in this dish, for example, makes the whole thing super moist.
The cinnamon contained in this cake adds a lot of flavor, and makes it super tasty and warming to eat. Gemma also shows you how to mix the ingredients properly, so that they don't become dense before baking.
This is a super fun and easy recipe, and is sure to become a staple in your household.
We've all tried our hand at making brownies before, but they're actually a surprisingly difficult thing to get right, despite their popularity.
Oftentimes, they can become overly dense, or, on the other end of the spectrum, so moist so that they no longer even feel like a cake.
Thankfully, however, Gemma has put together this delicious recipe that shows you how to achieve that perfect texture. One of the key things that Gemma emphasizes in this recipe is to not leave your bakes in for too long.
They should be firm on the edges, but still soft in the middle. This is what will yield you a gooey center, and flaky top.
As well as this, she uses brown rather than white sugar, as this helps to give the cakes a far richer, molasses based flavor.
In addition to this, she also recommends that you purchase very dark chocolate, anywhere over 70 percent. We guarantee that you'll adore this delicious brownie recipe.
Why not provide another recipe for a classic treat that we all know and love? Chocolate chip cookies are truly one of those major comfort foods that we turn to when we need some cheering up.
These ones taste better than so many we've tried in the past, and it's all to do with the sugar in the bakes.
Gemma has found the perfect ratio between white and brown sugar, so that the cookies themselves are not too sweet, and not too rich either.
The addition of the brown sugar also means that the whole thing caramelized nicely on the edges, whilst leaving a soft and gooey center.
Another thing that we adore about this recipe is that Gemma uses 70 percent dark chocolate chips in the cookies, rather than milk chocolate. This makes the cookies far more flavorful.
Finally, you can also make this recipe vegan friendly, as Gemma has what is called an 'egg substitution chart' on her website, which will provide you with some alternatives.
Chances are that if you're anything like us, you've shied away from making your own ice cream, despite desperately wanting to indulge in this homemade treat.
That's because so many of us believe that making ice cream is an incredibly complicated process, but this really couldn't be further from the truth. In fact, it's so easy that you only require a total of two ingredients for this dish.
These include heavy whipping cream, as well as some condensed milk to add sweetness.
In order to whip up this dish you just need to combine both of these ingredients together, then mix them together with your electric whisk.
You'll gradually begin to see it all form into soft peaks, and this means that it's ready to go.
Simply place your homemade ice cream in the freezer, then remove it once it's solidified, and enjoy with a range of different tasty toppings.
If you want to make the dish sweeter, Gemma recommends that you add some honey into the mix, or even some maple syrup.
Either way, this homemade ice cream is absolutely to die for, and is one of the easiest recipes on our list.
We'd recommend topping this recipe off with some dried pieces of fruit, or some chocolate chips to make it even more delicious.
If you've been on the hunt for a traditional birthday cake recipe, then we'd like to introduce you to this classic cake. It's one of the tastiest ones we've ever tried, and boasts a super soft vanilla sponge that's to die for.
As well as this, it's also super aesthetically pleasing to look at, and has multicolored sprinkles over a buttercream frosting.
If, like Gemma, your strong suit doesn't fall into the decorating category, then you'll find this recipe a breeze.
That's because you don't need to worry about making the exterior look perfect with lots of piping, as the whole thing is covered in sprinkles anyway.
She recommends that you serve this cake at room temperature, as this will help to ensure that the frosting is at its best consistency.
In addition to this, she says to make sure never to overbake, as this will spoil the soft and fluffy texture of the sponge.
Final Thoughts
To sum up, there are a whole host of Gemma Stafford recipes out there to try.
Whether you're in the mood for making something super simple and easy, or if you feel like baking something a little more elaborate, there's a recipe out there for you.
We hope that this article has provided you with the inspiration that you need to get in the kitchen today.
Frequently Asked Questions
Where Is Gemma From Bigger Bolder Baking From? 
Some of you reading this article might be wondering where Gemma from Bigger Bolder Baking is really from. If you've noticed, her accent isn't American, but rather, Irish.

Gemma was born in Ireland, but now resides in the USA with her husband.
Who Owns Bigger, Bolder Baking?
Bigger Bolder Baking is the name of Gemma Stafford's website that she regularly uploads recipes to. Each of these is accompanied by a video of Gemma taking you through the whole process.

As well as having an incredibly successful online baking website, Gemma has also recently released her own cookbook, which is titled 'Bigger Bolder Baking Every Day'.
What Is The All In One Cake Method?
This is a method which Gemma has spoken about previously, and involves making a cake simply by placing all of the required ingredients in one bowl.

This makes the whole process far simpler, and just involves methodically measuring every ingredient beforehand. This method is known for being particularly good for cupcakes.
What Are Some Good Tips For Baking?
When it comes to baking, there are some golden rules that you need to follow. One of the first is to make sure that you always measure everything out correctly before you start.

Another tip is to ensure that your ingredients are at room temperature, as this will help with the consistency of your mixture. As well as this, it's always good to invest in a reliable mixer, as this will save you a lot of time and energy.
5 Best Gemma Stafford Recipes To Try Today
Course: Other, Recipes
In this article below, we're going to be taking a closer look at some of the very best recipes from baker, Gemma Stafford, providing you with inspiration.
Directions
Pick a recipe from above
Click the recipe name and visit the website
Collect the ingredients and the food
Enjoy – don't forget to leave a review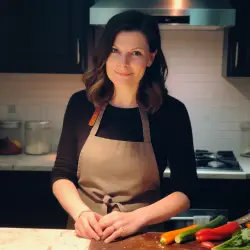 Latest posts by Barbara Hunt
(see all)