Paula Deen became known for her love of big Southern flavors and recipes with lots and lots of butter. Her food is designed for the family: easy to follow at home and almost guaranteed to please a crowd.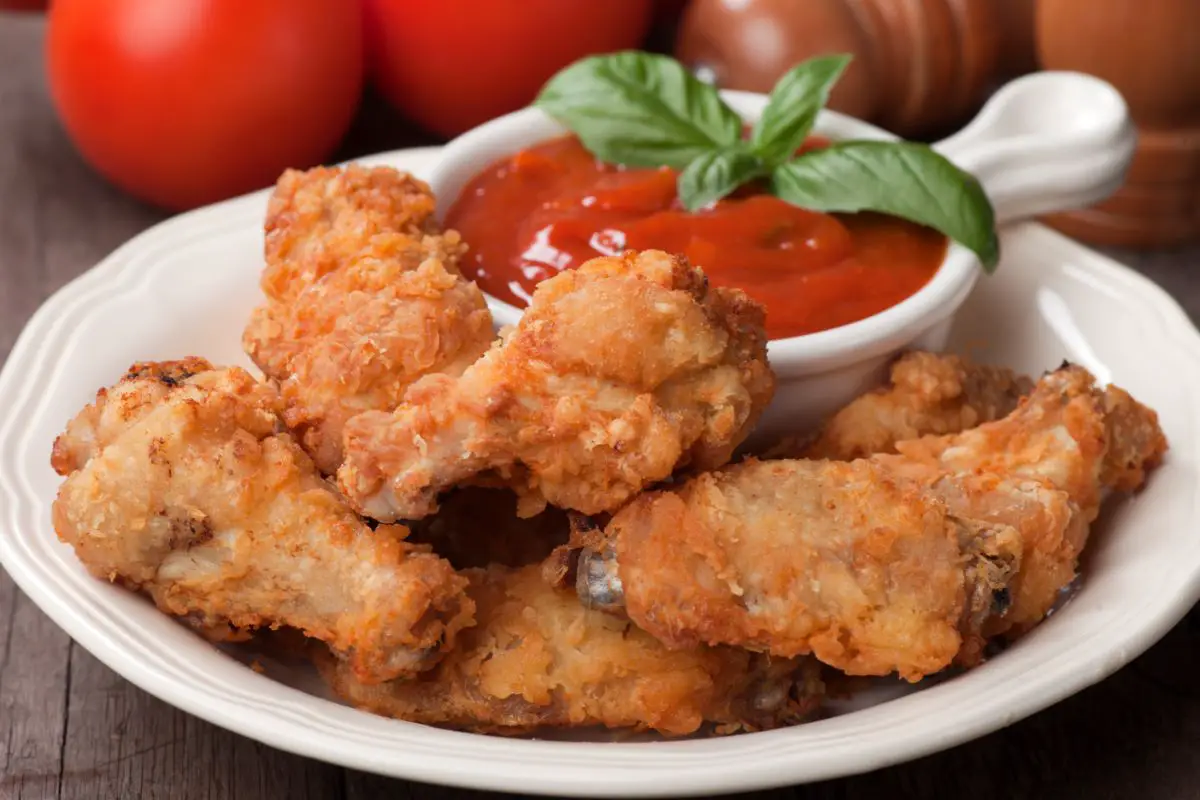 Where does the air fryer fit into this? The air fryer has become a must for home cooks, as it allows you to make your favorite foods faster and with less grease, oil, and fat.
Paula Deen air fryer recipes help you to create even easier family meals and healthier versions of Southern comfort favorites that don't lose flavor.
With the right recipes, an air fryer can become as essential to your kitchen as the oven! Discover how with these amazing Paula Deen air fryer recipes(see also: 9 Amazing Paula Deen Mini Cheesecake Recipes To Try Today).
Paula Deen Air Fryer Recipes
At first glance, the air fryer can seem like a relatively simple piece of kitchen equipment.
It's excellent for those times when you don't want to break out the deep-fat fryer and can help you cut calories when you're craving comfort foods.
But the air fryer can be so much more than that! There's really so much you can do with this appliance, and Paula Deen's famous Southern food is the perfect match for the skills of the air fryer.
From family favorites to holiday showstoppers to weeknight meals, with these Paula Deen recipes, the air fryer is certain to become your new favorite kitchen appliance. 
Peaches and cream-stuffed French toast is the ultimate breakfast indulgence. And with the air fryer, you can take your morning meal to the next level with minimal fuss, effort, and cleanup.
The ingredients for this decadent French toast are relatively basic — if you can't find challah bread try brioche, or simplify things further with whatever bread you have to hand.
A short time in the air fryer transforms your stuffed bread into French toast, complete with a crispy exterior and a luscious and gooey interior.
Hot and spicy chicken wings are perfect for game night, but they're also so good you'll be tempted to tailgate even during the off-season.
The combination of hot sauce and cayenne pepper gives just the right amount of complex heat, but feel free to increase the spice levels if you like your wings to burn.
With ample amounts of butter and oil, air fryer chicken wings are never going to be the healthiest food. However, cooking them in the air fryer ensures you get those big Southern flavors with fewer fats and calories.
This bacon-wrapped pork tenderloin is going to be the star of your next family dinner, and no one will believe that you made it in the air fryer in just 20 minutes.
This is a recipe that tastes like it had to spend hours slow roasting, not a quick heat through in an air fryer!
You can play around with the flavors of this recipe, to find a balance that suits everyone's tastes. Make sure to account for the salt and fat of the bacon!
It's easy to overdo the soy sauce seasoning, only to discover the bacon infuses the meat with salt all by itself.
The air fryer is about so much more than family-friendly favorites. You can use your air fryer to make your holiday showstoppers, such as this brie en croûte.
Encasing a gooey and creamy brie in a flaky pastry, brie en croûte is an achievable showstopper for your next big party.
And because you're making your brie en croûte in the air fryer, you keep your oven free for the rest of your holiday treats! This is perfect around Thanksgiving and Christmas when you need as much oven space as you can get.
Turn your next taco Tuesday into a breeze with this Paula Deen air fryer fish taco recipe. Your seasoned fish fillets need just 6 minutes in the air fryer to achieve flaky perfection, with the moisture locked in during the cooking process.
Cooking fish can be daunting, but the air fryer is an easy way to get it right. Deen recommends using tilapia fillets, but almost any type of white fish will do!
But if you do choose another fish, make sure to adjust the cooking times to suit the thickness. 
It's easy to assume that the air fryer can only be used to make healthier versions of junk food. And although it is really good at that (see the chicken wings above for proof!) this is only the start of what you can achieve with the air fryer. 
Roasting your butternut squash in the air fryer rather than the oven saves you time and calories. It also means you don't have to turn the oven on, making this a delicious dinner for a warm summer evening.
Coconut-fried shrimp is a popular finger food and a delicious appetizer, but despite the relative simplicity of the recipe, it can be frustrating to make at home.
But with this air fryer recipe from Paula Deen, you can enjoy coconut shrimp quickly and easily!
Of course, you can't make the dipping sauce in the air fryer. Luckily, it comes together in just a few minutes.
Simply combine your vinegar, marmalade, and seasoning, and simmer until warm. If you start the dipping sauce when you place the shrimp in the air fryer, everything should be ready at the same time!
Air fryer fried cheese sticks are almost guaranteed to become your new family favorite.
They come together incredibly easily and require minimal clean-up, making them fantastic for the busy home. And like any good fried cheese stick, they have a creamy filling coated in a crunchy batter.
Work in batches to ensure each cheese stick is cooked through, turning halfway so the cheese can melt evenly. Serve with your favorite marinara sauce, and enjoy!
A chance to test the cooking skills of both you and your air fryer, this stuffed chicken breast recipe is ideal for date nights and romantic meals.
You'll need to break out a skillet to make the sauce, but as the air fryer takes care of the chicken, it's still low effort for a fancy meal.
Each chicken breast is flattened and rolled around prosciutto and fontina cheese, before being cooked in the air fryer (Also check out Paula Deen's Cheese Pie Recipes).
The short cooking period and even heat of the air fryer ensure the chicken cooks through without drying out at the edges. Coat with the rosemary-infused sauce and serve with your favorite greens and a glass of wine.
If you want to get the kids involved with cooking, these air fryer apple pies are perfect for a rainy fall day. The hardest part is making the filling, but you can cut that step by switching your own apples for a can of apple pie filling!
Rolled and fried in the air fryer, these apple pies are a fantastic cold-weather snack. Once they've finished cooking make sure to wait a minute before taking a bite! They can be incredibly hot when they're fresh from the air fryer. 
Cannoli is a sweet treat that many of us enjoy eating, but few of us ever have a chance to make.
The cannoli seems relatively simple, wrapping crispy pastry and filling it with a creamy center, but it's hard to get right when made the traditional way.
Air fryer cannoli is a genius solution. There's less mess, less fuss, and you still get a crunchy finish that you can fill with your favorite flavors.
The air fryer removes the greasiness that can occur with homemade cannolis, for the perfect treat to pair with your morning coffee break.
Final Thoughts
Paula Deen air fryer recipes prove you don't have to sacrifice flavor to make your favorite comfort foods healthier.
Using typical Southern ingredients (as well as heapings of butter), these air fryer recipes cut the cooking time and the grease, for family-favorite foods you can enjoy more often.
But that isn't all you can do with an air fryer! Try experimenting with weeknight dinners, holiday sides, and even date night centerpieces. Paula Deen specializes in food for everyone, and with the air fryer, that's gotten even easier!
Frequently Asked Questions
Is The Paula Deen Air Fryer Good?
The Paula Deen brand air fryer is a good brand that's easy to use and comes with an impressive range of cooking options.

For the home chef, it's an adaptable piece of equipment that can be used to create your favorite Paula Deen recipes.
Are Paula Deen Air Fryer Recipes Good?
Paula Deen air fryer recipes are excellent for the home chef who wants to make their favorite comfort foods with fewer calories.

They're also appealing to busy cooks who need crowd-pleasing foods in less time and without the mess.
11 Amazing Paula Deen Air Fryer Recipes To Try Today
Course: Recipes
Discover how to use your air fryer to create easier family meals and healthier comfort food favorites with these amazing Paula Deen air fryer recipes.
Directions
Pick a recipe from the list above
Click the recipe name and visit the website
Collect the ingredients and cook the food
Enjoy – don't forget to leave a review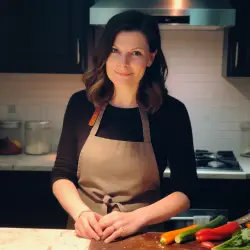 Latest posts by Barbara Hunt
(see all)