A cheese ball is exactly what it sounds like. It's a spherical mass of cream cheese or cheese.
More often than not, a cheese ball is covered in a variety of different ingredients like nuts before being served as finger food.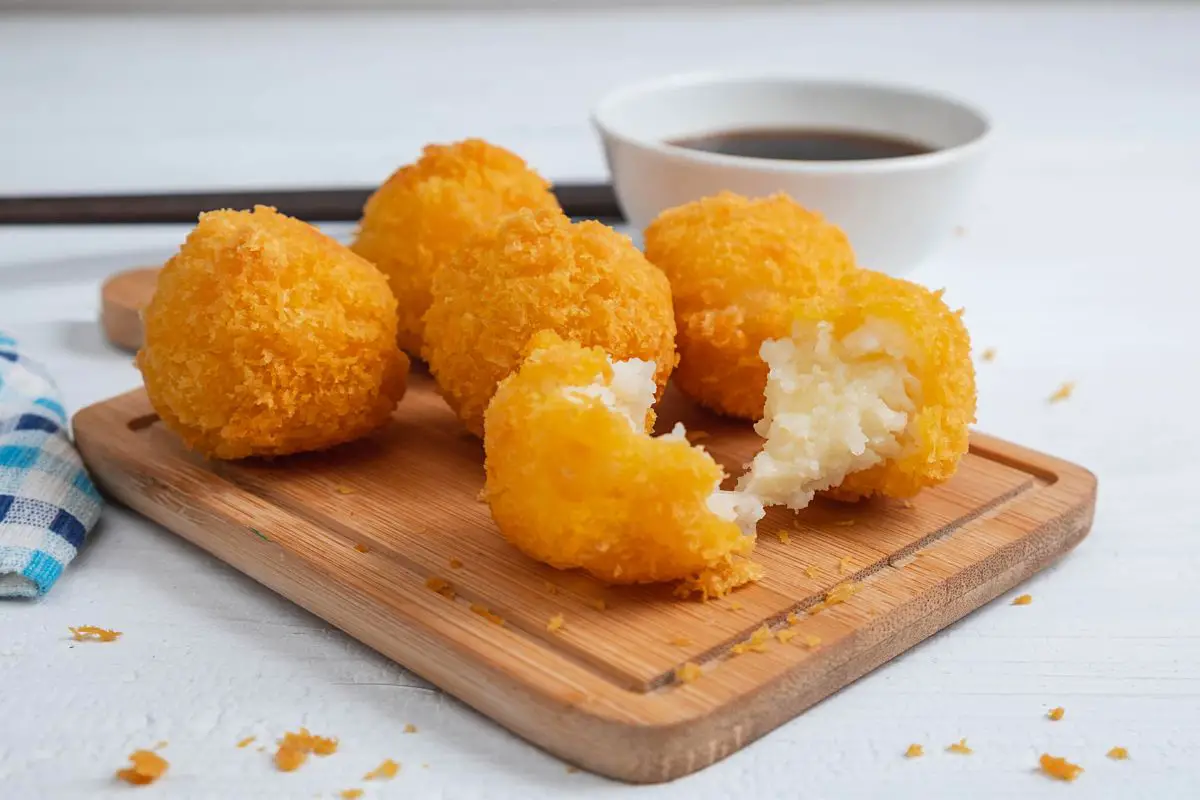 One of the greatest things about a cheese ball is its versatility. We can make cheese balls using a range of different ingredients to create unique flavors (Also check out Paula Deen's Cheese Pie Recipes).
We can then serve our creations as an appetizer, side dish, finger food, or snack.
One chef that's mastered the cheese ball is Paula Deen.
Paula Deen has created a large collection of scrumptious cheese ball recipes we can make. No matter what we're looking for, she has a recipe we'll enjoy.
In today's post, you'll find a list of Paula Deen's best cheese ball recipes. If you're looking for an epic cheese ball recipe, stay tuned!
We'll start off by giving you a super simple cheese ball recipe that you can make in a pinch. This easy recipe only takes 30 minutes to make and calls for 12 basic ingredients.
Some of the key ingredients needed to make this cheese ball include pecans, bacon, blue cheese, poppy seeds, pimento, milk, and cream cheese.
This recipe will help you make one large ball that can be served to 12 guests.
In terms of flavor, this cheese ball is rich, creamy, spicy, and slightly salty.
The combination of bacon and pecans is a real treat, while the blue cheese offers an intense cheesy flavor. This cheese ball is best served with crackers.
If you'd prefer a small cheese ball recipe, this honey-nut goat cheese balls recipe from the Deen Bros: Recipes From The Road book could be ideal.
Unlike the recipe above, this recipe shows you how to make a batch of 16 small cheese balls.
These cheese balls can be served as an appetizer or on a buffet table. Brilliantly, you only need 4 ingredients to make these cheese balls.
Those ingredients are peanuts, goat cheese, honey, and black pepper.
All you have to do to make the cheese balls is roll the goat's cheese into small balls before then rolling them in the peanuts, honey, and pepper.
This cheese ball recipe has a cheesy, salty, sweet, and slightly earthy flavor.
Next up, we have a chocolate chip cheese ball recipe for you. The combination of cheese and chocolate chips might seem a little strange but it actually works really well.
The sweetness of the chocolate chips goes wonderfully with the savory, rich, and creamy flavors of the cream cheese.
This recipe is definitely one for those of you with a sweet tooth as it also calls for brown sugar, cocoa powder, and vanilla extract. In many ways, this cheese ball recipe tastes like cheesecake.
To give the cheese ball even more flavor and texture, Deen coats the ball in walnuts too. This gives the cheese ball a much-needed crunch.
For those of you looking for a savory cheese ball recipe to serve to guests at a dinner party, we recommend taking a closer look at this beefy cheese ball recipe.
This simple recipe will help you make a large beef cheese ball that you can serve with crackers.
Perfect for tailgating parties, buffets, or a night in with friends, this recipe only takes 10 minutes to make. Better still, the recipe only asks for 6 ingredients.
Those 6 ingredients are cheddar cheese, cream cheese, dried beef, onion, parsley, and crackers.
As far as flavors are concerned, the dried beef gives the cheese ball a salty and meaty flavor, as well as a crispier texture, while the cream cheese and cheddar cheese offer a cheesy, creamy, and smooth flavor and texture.
The next Paula Deen cheese ball recipe on this list is perfect for festive parties and dinners with family and friends.
Before even looking at the festive ingredients used to make this cheese ball, we can see just how festive it is.
That's because it has a vibrant red, green, and yellow appearance that screams Christmas.
This festive Paula Deen cheese ball recipe is a tasty blend of cream cheese, zesty goat cheese, pistachios, rosemary, and cranberries.
As you can probably imagine, this combination of ingredients creates a mouthwateringly delicious cheese ball full of sweet, tangy, creamy, and savory flavors.
This cheese ball might have a complex appearance but you only need 6 ingredients to make it.
In our opinion, the heavyset cheese ball is the most impressive cheese ball recipe Paula Deen has created (see also "Amazing Paula Deen Pimento Cheese Recipes"). We believe this simply because of the cheese balls' appearance.
Unlike the other cheese ball recipes on our list, this cheese ball has a super unique, hedgehog-like appearance that's designed to impress.
We can already see this masterpiece sitting in the center of your dinner table.
What gives this cheese ball such an awesome appearance is the almonds used to cover it.
Underneath these almonds, you'll find a super savory cheese ball made from cream cheese, mayonnaise, bacon, dill weed, and green onion.
The cheese ball goblin is an entertaining cheese ball recipe Paula Deen made on her Halloween TV show.
This is probably the best cheese ball recipe you can choose if you want to make a cheese ball with your children.
Perfect for your Halloween party, your kids can decorate the cheese ball with anything they like to create a spooky goblin.
You can use ingredients like olives, carrots, and peppers to make a hilarious face.
You can then use cabbage for your goblin's hair (Also check out Amazing Paula Deen Southern Cabbage Recipes). The cheese ball itself is made from butter, milk, cream cheese, and a mix of shredded taco cheese.
These sausage and cheese balls make a great snack, appetizer, or light lunch. They only take 8 minutes to make and one batch can serve up to 4 people.
Some of the ingredients you need to make this cheese ball recipe include spicy Italian pork sausage, cheddar cheese, Vidalia onion, milk, honey, mayonnaise, Dijon mustard, and a baking mix.
Using spicy sausage in this recipe is a great way to give the cheese balls more flavor and a lovely hint of spice.
We love how this recipe calls for honey too, as it helps give the cheese balls a slight sweetness that goes nicely with the meat and cheese.
The penultimate cheese ball recipe we have for you is Paula Deen's Halloween candy peanut butter & cream cheese ball recipe (see also "Amazing Paula Deen Candied Yams Recipes").
This recipe is the best cheese ball recipe you can make if you have leftover Halloween candy.
Another fun recipe you can make with your children, this cheese ball combines creamy cream cheese with sweet candy and peanut butter cups.
Aside from the cream cheese, candy, and peanut butter cups, you only need 5 ingredients to make this cheese ball.
This includes peanut butter, brown sugar, vanilla, and butter. You might be pleased to hear that this recipe is vegetarian.
The final cheese ball recipe on this list teaches you how to make delicious pecan-crusted cranberry cheese balls.
This one recipe will help you make a batch of 30 small cheese balls. As a result, it's a great option for anyone hosting a party.
To make things even better, the recipe only calls for 4 ingredients. These ingredients are cheddar cheese, cream cheese, sweetened cranberries, and chopped pecans.
To make these cheese balls, mix the cheddar cheese, cranberries, and cream cheese in a bowl before forming bite-size balls.
Then, roll the balls in pecans. After a period of time in the refrigerator, the cheese balls will be ready to enjoy.
Final Thoughts
There you have it, 10 amazing Paula Deen cheese ball recipes to try today(see also: 11 Best Paula Deen Meatloaf Recipes To Try Today). Our list has shown you a wide range of different delicious cheese ball recipes you can make in a pinch.
We've looked at savory cheese balls, sweet cheese balls, and cheese balls that combine both savory and sweet flavors.
Now you have our list at your disposal, you should be able to narrow the list down and pick out the cheese ball recipe you want to try first.
If you have time, why don't you try more than one recipe to see what you like best?
Frequently Asked Questions
What Can You Use In A Cheese Ball Instead Of Cream Cheese?
There are a variety of different ingredients you can use to make a cheese ball instead of cream cheese. Some of the best include mascarpone, creamy feta, Neufchatel, soft goat's cheese, and quark.
How Do You Make A Cheese Ball Firm?
You can make your cheese ball firmer by covering it in cling wrap and placing it in a refrigerator for one hour. Just make sure you take it out of the refrigerator to soften 20 minutes before serving time.
Who Made The First Cheese Ball?
Legend has it that a farmer from Massachusetts was the first person to make a cheese ball in 1801. He is believed to have presented it to President Jefferson at the White House.

10 Amazing Paula Deen Cheese Ball Recipes To Try Today
Course: Recipes
Cheese balls are versatile, easy to make, and most importantly delicious. In this post, we take a closer look at the best Paula Deen cheese ball recipes.
Directions
Pick a recipe from above
Click the recipe name and visit the website
Collect the ingredients and the food
Enjoy – don't forget to leave a review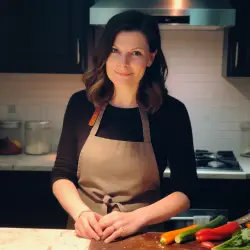 Latest posts by Barbara Hunt
(see all)