A familiar face from television shows such as Top Chef and Taste the Nation, former model and actress Padma Lakshmi is best known for her Indian-inspired dishes.
Never afraid to shy away from spices, Lakshmi has helped introduce America to some of India's lesser-known flavors.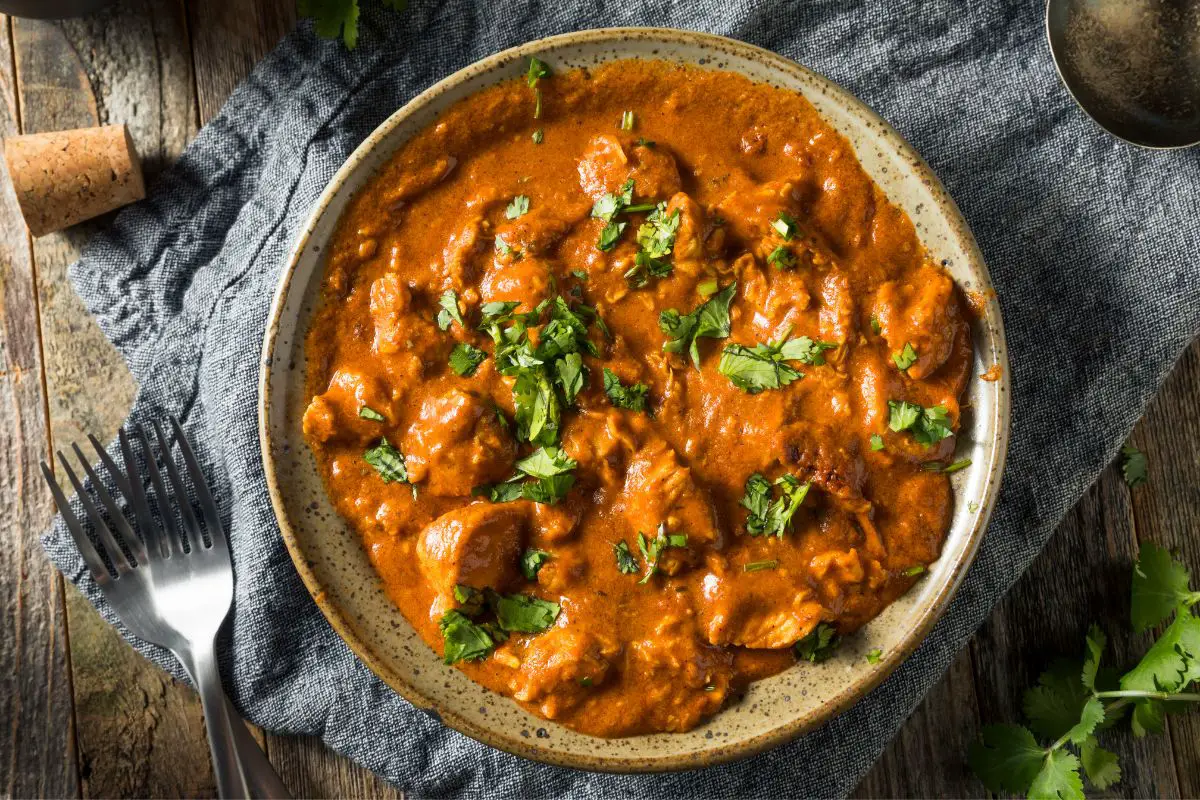 If you've ever seen Lakshmi whipping up a meal on Today or carefully evaluating a dish on Top Chef, you might be inspired to try your hand at her recipes.
In this guide, we've rounded up 13 amazing Padma Lakshmi recipes to try in your own kitchen (see also "Amazing Madhur Jaffrey Recipes To Try Today").
From home cook staples to elegant entrées, discover the best Padma Lakshmi recipes with this guide.
About Padma Lakshmi
Born in India, raised in New York, and exposed to the cultures of the world through her career as a model, Padma Lakshmi draws from a range of cuisines when compiling her recipes.
A typical Padma Lakshmi recipe combines two things: intricate spicing and healthy ingredients. She doesn't sacrifice flavor to reduce the calorie count but instead finds new ways to build levels of taste.
Yogurt rice is a cooling comfort food that's popular in India and made from ingredients you can expect to find in any well-stocked Indian pantry.
The base itself is incredibly simple, using yogurt, rice, and salt to create a sticky and soothing dish. But it's Lakshmi's spice blend that brings the recipe to life.
For the best yogurt rice, use dahi, an Indian yogurt that's been slowly fermented for a smoother texture. If you can't get your hands on dahi, plain whole-milk yogurt works well.
Devised by the Indian diaspora to bring rich spicing to British palates, chicken tikka masala is the somewhat surprising national dish of England!
Padma Lakshmi's take on chicken tikka masala lightens the meal up, with healthy substitutions cutting fat and calories without losing flavor.
By marinating the chicken in lassi you get tender and delicate meat with low effort and less grease.
Whole spices such as coriander seeds and cumin seeds are freshly ground to create the base spice mixture, ensuring an aromatic punch that lingers throughout the dish.
Chicken a la Nueces de la India (aka chicken with creamy cashew sauce) is a luscious dish inspired by Padma Lakshmi's worldwide travels.
Lightly spiced, slightly sweetened, and deliciously nutty, this is a richly flavored dish with a surprisingly simple ingredient list.
Cashews (known in Mexico as Nueces de la India) are finely ground as the base of a golden sauce.
When mixed with broth and honey, the cashews form a thicker, gravy-like sauce that clings to the chicken.
Fish can be a tricky one to get right, but this easy baking recipe allows you to lock in moisture with minimal effort.
Fish filets are placed in a shallow baking dish, coated in a thick sauce, and baked under foil. The result is a flaky finish that's packed with moisture and melts in the mouth.
Lakshmi uses red snapper in her original recipe, but you can experiment with your fish choices. Try a sustainable white fish that's sold fresh near you!
Inspired by the South Indian dish rajma, this white bean stew is a vegan delight that keeps you warm on cold days.
Switching kidney beans to white beans gives the stew a creamy and buttery texture without the addition of fat or meat!
This recipe is also great for busy weeknights. The dish comes together in roughly 30 minutes and can be served with rice or tortillas (or both, if you're feeling really hungry).
Looking for a freezer-friendly meal that the entire family will love? Ribollita, or Italian vegetable soup, is a hearty stew that can be batch cooked and frozen, ensuring you have a supply of healthy, filling meals on hand.
Ribollita pairs a simple and fresh sauce with white beans and leafy green vegetables. Lakshmi uses Swiss chard and spinach, but you can mix things up with whatever greens are hanging around the fridge.
Ribollita is an excellent way to use up any kale or cabbage that might be looking a little droopy.
Blending a mix of lentils and rice, kichidi is an Indian comfort food that will fill you up at the end of a long day. With a similar consistency to porridge, kichidi is a real stick-to-your-ribs type of food.
To make things easier for the home cook, Lakshmi uses Madras or sambar curry powder.
These ready-mixed powders bring a complex blend of flavorings with just ½ teaspoon, for a big taste with minimal effort. But if you have a packed spice rack, you can create your own blend!
Traditional beef shawarma requires a long spit-roast cooking process, allowing the flavors to infuse through the thick cut of meat.
Padma Lakshmi cuts the cooking process extensively by marinating steak in spices, transforming this meal into an easy summer cook.
For a weeknight meal, prepare your steak the day before and allow it to marinate in the fridge overnight. Serve stuffed into pitas with a beet yogurt sauce and a simple salad.
Scallops need a delicate touch and a quick sear to achieve the perfect finish. A well-cooked scallop is buttery and soft, with a luscious texture.
Lakshmi has offset that smoothness with a peanut relish that cuts through the rich flavor and feel of scallops with a contrasting sour crunch.
If you're looking for a meal to impress, this scallop recipe is elegant with an unexpected flavor balance. Just be careful when cooking your scallops. Too much time over the heat can leave them rubbery.
There's so much you can do with this tomato chutney that you'll want to keep a bowl of it to hand at almost all times.
It has that zing you'd expect from ketchup, with a touch of heat that you can adapt to your tastes, underscored by a spiced depth that elevates the chutney to new levels.
Spread your tomato chutney on sandwiches, serve with your favorite curries, or use it as a dip for chips and veggies.
It can also be turned into a curry! Cut the simmering time so it stays loose and add a touch of curry powder and your favorite pulses.
Padma Lakshmi might be good at creating show-stopping entrées, but that doesn't mean she's forgotten the basics.
This chicken stock recipe can form the base of numerous meals, allowing you to pack in flavor right from the start.
This isn't your standard stock recipe. Instead, Lakshmi ups the aroma and fragrance with ingredients such as star anise, makrut leaf, and Persian dried limes.
They might be a little harder to find in stores, but it's worth the effort to make a big batch of stock for the freezer.
This rose petal and pistachio ice cream is a delicate treat for a warm day. The flavors are subtle and sweet, for a grown-up take on ice cream.
Using egg yolks and plenty of cream, this is an ice cream recipe that requires a little extra work and some patience.
Make sure to follow the recipe closely to avoid curdling the eggs and having to start again.
Once you've got the base sorted, the flavors come together quickly. Although, it needs a long freezing time, so factor that in before you start making.
When it's a hot day, the last thing you want to do is turn the oven on. Instead, try your hand at Padma Lakshmi's no-bake berry cream pie.
It's incredibly simple, very versatile, and can help you keep your cool in the summer heat.
For simplicity, use a store-bought pie crust. But you can make your own with graham crackers, butter, sugar, and no time in the oven.
Fill your crust with softened ice cream and top with a layer of fruit. It's quick and easy, and a total crowd-pleaser.
Conclusion
Padma Lakshmi recipes are really all about flavor. Whether it's a simple chicken stock, an elegant entrée, or a quick dessert, Lakshmi packs her dishes with layers of delicate spicing to build up balanced complexity.
If you want to try your hand at some of Padma Lakshmi's best recipes, you might need to expand your spice rack!
However, investing in a few new spices will allow you to increase your recipe repertoire with Indian-inspired foods and new takes on comfort classics.
Frequently Asked Questions
Is Padma Lakshmi A Food Expert?
Padma Lakshmi is a model, author, activist, and a food expert, having written and published multiple cookbooks, as well as developing and presenting shows such as Top Chef and Taste the Nation.
Does Padma Lakshmi Have A Cookbook?
Padma Lakshmi has written two cookbooks, Easy Exotic and Tangy, Tart, Hot and Sweet, and contributed recipes to programs such as Today.
13 Amazing Padma Lakshmi Recipes To Try Today
Course: Recipes
Discover healthy and flavorsome meals with these recipes by Padma Lakshmi.
Directions
Pick a recipe from the list above
Click the recipe name and visit the website
Collect the ingredients and cook the food
Enjoy – don't forget to leave a review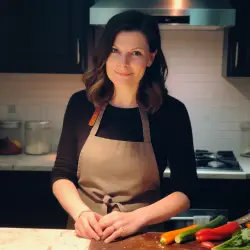 Latest posts by Barbara Hunt
(see all)