There's no such thing as too much cake, right? 
If you're in need of a little inspiration for your next bake, these Ina Garten cake recipes are here to deliver a little slice of magic.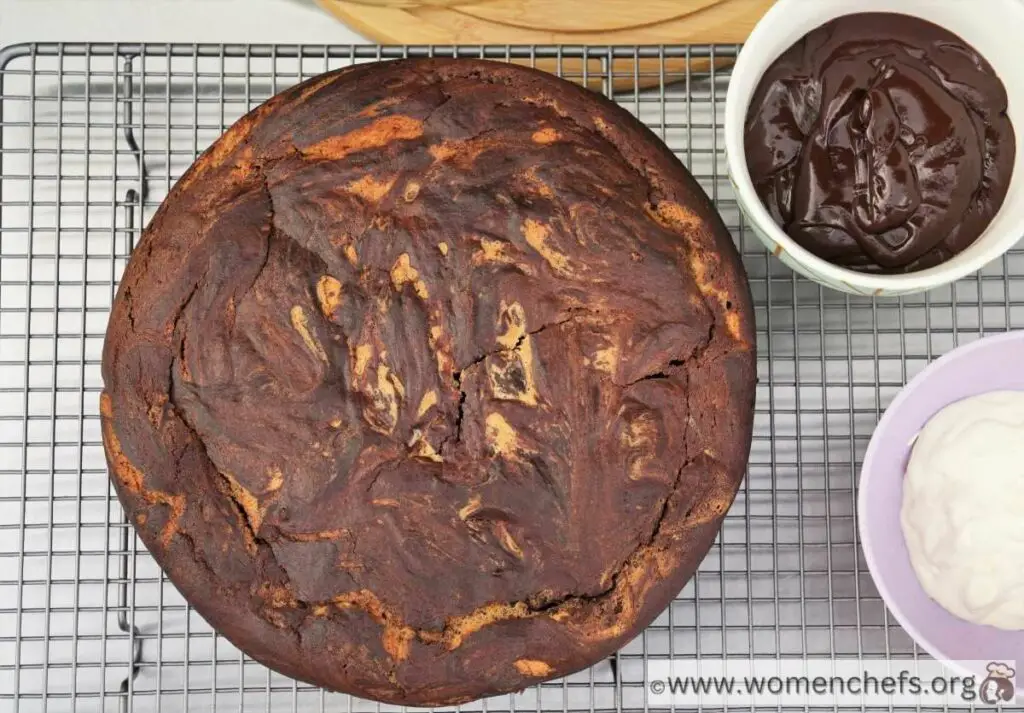 Whether you want chocolate, fruity or savory, these five Ina Garten cake recipes are destined to have mouths watering. 
Let's kick this off with one of Ina's best-loved cake recipes – Beatty's Chocolate Cake. When Ina put together this cake, she left bakers scrambling to tie on their aprons, and get cooking!
This cake sounds just as good (if not better) than it looks, and it's great for all occasions – birthdays, a special event, a treat for a friend, or a treat for yourself! 
Beatty's Chocolate Cake is relatively simple – combining a mix of standard ingredients including sugar, cocoa, buttermilk, oil, vanilla and of course, coffee, to pull together the perfect chocolate-coffee cake that maintains thousands of five-star reviews from bakers all across the world. 
It's dark and rich, with a thick and decadent frosting. You may only need a little piece to feel satisfied, but my god, you'll want to keep going! If you've got a major chocolate sweet tooth, this is the ideal cake for you.
Sift your dry ingredients, add the wet ones, throw in your secret ingredient (freshly brewed coffee!), bake it, and then work on creating that timeless frosting.
If you're not too keen on coffee, you'll be pleasantly surprised to know that adding coffee to this cake doesn't overwhelm it. If anything, it just intensifies the flavor of the chocolate, which is good news all around! 
Note – the frosting uses melted chocolate, so it'll firm up quickly. You'll need to work fast to get it all on. Ready in just one hour, we can't get enough of this dreamy cake, and we can't wait for you to try it! 
Ingredients 
Butter for greasing
2 cups of all-purpose flour (for baking and the pans)
¾ cup of cocoa powder
2 cups of sugar
1 tsp baking powder
2 tsp baking soda
1 tsp salt
1 cup buttermilk
½ cup vegetable oil
1 cup freshly brewed coffee
2 xl eggs, room temperature
1 tsp vanilla extract
½ pound of unsalted butter
6 ounce of semi-sweet chocolate
1 tbsp instant coffee powder
1 ¼ cup sugar 
Next up, we have another Ina Garten sensation – the Strawberry Country Cake (You might also want to check out Ina Garten's  Lemon Cake Recipes). If you're not a chocolate fanatic, this refreshing bake might be a better choice for you.
 Ina's Strawberry Country Cake is the summer bake you've been missing.
This recipe takes just 75 minutes to pull together, and if you're bored of eating fresh strawberries by the punnet, simply throw a load into this delicious country cake, and share the love!
This cake is made up of tart, tangy strawberries, a fluffy whipped cream filling, lemon and orange zests, and firm, gorgeous cake.
Despite having fresh and wet ingredients, this cake holds together extremely well, and if baked correctly, will not ooze all over the place when you're cutting it.
So, if you want to make a statement with your guests, this is the ideal cake to whip up. 
As delicious as the Strawberry Country Cake is, it's a little fussier than other recipes. Be prepared to put in a bit of extra work and get the temperature of your ingredients just right before baking.
This is crucial, as it can make or break your cake! If you're a beginner baker, this may feel a bit more complex than what you're used to, so our advice would be to take your time and don't rush it. 
Still, when done correctly, this Strawberry Country Cake produces stunning results every time.
Loaded with those sweet, summer-citrus flavors, whipped cream, and a delicate yet filling cake, this will go down a treat with even the fussiest of eaters. 
Ingredients
1 tsp baking soda
¾ cup unsalted butter
½ tsp grated orange zest
½ tsp grated lemon zest
¾ cup sour cream (room temperature) 
4 xl eggs (room temperature)
2 cups of sugar
¾ cup unsalted butter (room temperature)
2 cups all-purpose flour
½ tsp salt 
¼ cup cornstarch 
For The Filling
1 pint fresh strawberries 
3 tbsp sugar
½ tsp vanilla extract
1 cup heavy whipping cream 
Want another chocolate-based recipe to satisfy your sweet tooth? Check out this Chocolate Cake with Mocha Frosting by Ina Garten. 
It's hard to get bored of chocolate cake, but sometimes, you need to shake it up a bit. Ina breathes new life into one of our favorite recipes with this decadent cake, that Mocha frosting is really what takes it to new heights.
Even coffee cakes can end up tasting a bit, well, samey… but this one? Absolutely not. 
Ina's mocha frosted chocolate cake is soft, luscious, rich, and totally moreish. What we love most about this frosting, though, is that although it's rich, it's still light and airy.
It won't weigh you down and leave you sick to the back teeth of chocolate after a few bites. For a decadent cake, that's a rarity! 
Once you've learned how to make this mocha frosting, you'll be adding it to plenty more recipes in the future. It's dangerously good and deceptively easy. 
This recipe uses pretty basic ingredients (and technique), and it'll take just over an hour to bring to life. Even beginner bakers can try making this creamy cake, and it's not difficult to get great results every time. 
Note: this recipe serves 12, but only if you're willing to share… 
Ingredients
1 ¾ cup all-purpose flour 
1 tsp baking soda
⅔ cup hot water
⅓ tsp salt 
64 grams unsweetened cocoa powder 
⅓ cup heavy cream 
⅓ cup milk 
1 tsp instant espresso powder
12 tablespoons unsalted butter 
400 grams sugar 
3 large eggs 
1 tbsp vanilla extract 
In the mood for something a little different? If you're growing tired of the same-old cake recipes, Ina Garten has got you covered with this Fresh Fig and Ricotta Cake(see also: 8 Best Ina Garten Coconut Cake Recipes To Try Today). 
When we first came across this recipe, we weren't sure what to expect. It was hard to imagine how these flavors could go together (and work), but boy, this is a match made in heaven! 
At first glance, this unique cake looks a little like an almond cake. Once baked, it comes out of the oven both moist and crunchy with a jammy sweetness that's enough to satisfy your sweet tooth, without being overbearing.
Ina recommends serving a slice of your cake with a spoonful of creme fraiche – in our opinion, you shouldn't skip this step!
It works exceptionally well with the sweetness of the figs and adds a whole new dynamic to this cake that you'll adore. 
This is one of Ina's more temperamental (and at times, complex) recipes, so if you're a beginner baker, prepare to need a little longer in the kitchen.
This particular recipe serves eight, and it will take you around an hour and twenty minutes. Here's everything you'll need to pull it off: 
Ingredients 
1 tbsp baking powder
1 tbsp sugar for serving
10 tbsp unsalted butter (room temperature) 
1 cup of granulated sugar
3 xl eggs (room temperature) 
2 tbsp sour cream
½ tsp grated lemon zest
1 ⅓ cups flour
1 tsp salt 
8 large fresh figs with stems removed
1 tsp vanilla extract
1 cup fresh whole milk ricotta (room temperature)
There's just something about an Apple cake. You can't beat it! If you want to add a whole new dimension to your standard apple cake, why not try this easy cranberry and apple cake (Also check out Best Ina Garten Cranberry Sauce Recipes)? And yes, it really is easy! 
Ina's easy cranberry and apple cake is best served warm, with a generous helping of custard. Just something to bear in mind before you get started!
It uses a delightful combination of fresh ingredients, including cranberries, apple, cinnamon, orange juice and zest, sour cream and more, to create this super simple, slightly tart, and totally moreish cake that can be eaten the whole year round. 
This easy cranberry and apple cake strikes the perfect balance between sweet and sour, and if you're wondering what makes it so easy? Well, it's kind of like a pie, but without any dough to roll! 
This recipe is also so versatile, that you can add and omit almost any ingredient you fancy.
If you're cooking this up in the summer, you can skip the custard and serve cool with vanilla ice cream, or even add in a few different berries for a fruitier taste.
This is the ideal recipe for both beginner and experienced bakers looking for another go-to bake to add to their arsenal. We love it, and we're sure you will, too! 
Ingredients
1 Granny Smith Apple (peeled and slices)
12 ounces fresh cranberries (rinsed, with stems removed)
½ cup light brown sugar
1 tbsp grated orange zest
1 ⅛ tsp ground cinnamon 
¼ cup freshly squeezed orange juice 
1 cup (+ an extra tsp) of granular sugar 
¼ tsp kosher salt 
1 cup all-purpose flour 
¼ cup sour cream 
¼ pound of unsalted butter, melted
Frequently Asked Questions
What is Ina Garten's Favorite Cake?
Garten's favorite cake is her very own Beatty's Chocolate Cake, which she claims is the "most fabulous" chocolate cake she's ever made. 
Can Ina Garten's Chocolate Cake Be Made Into Cupcakes? 
Yes! Ina has provided a separate recipe to help you make this into cupcakes, and she suggests doubling the icing for best results. 
The Bottom Line 
Ina Garten's recipes never miss. If you're new to her beautiful bakes, we hope these five recipes have inspired you to throw on your apron and try a few yourself! 
5 Amazing Ina Garten Cake Recipes To Try Today
Course: Recipes
Need a new cake recipe to add to your arsenal? Check out these five delicious Ina Garten cake recipes you can try today.
Directions
Pick a recipe from above
Click the recipe name and visit the website
Collect the ingredients and the food
Enjoy – don't forget to leave a review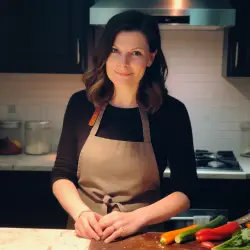 Latest posts by Barbara Hunt
(see all)