Craving a slice of paradise that will transport your taste buds to a tropical oasis? You've come to the right place. We have collated the best coconut cake recipes to whisk you away on a delightful journey through a coconut dreamland. 
Coconut cakes are the epitome of island-inspired indulgence, with their luscious layers, creamy frostings, and tantalizing nutty goodness.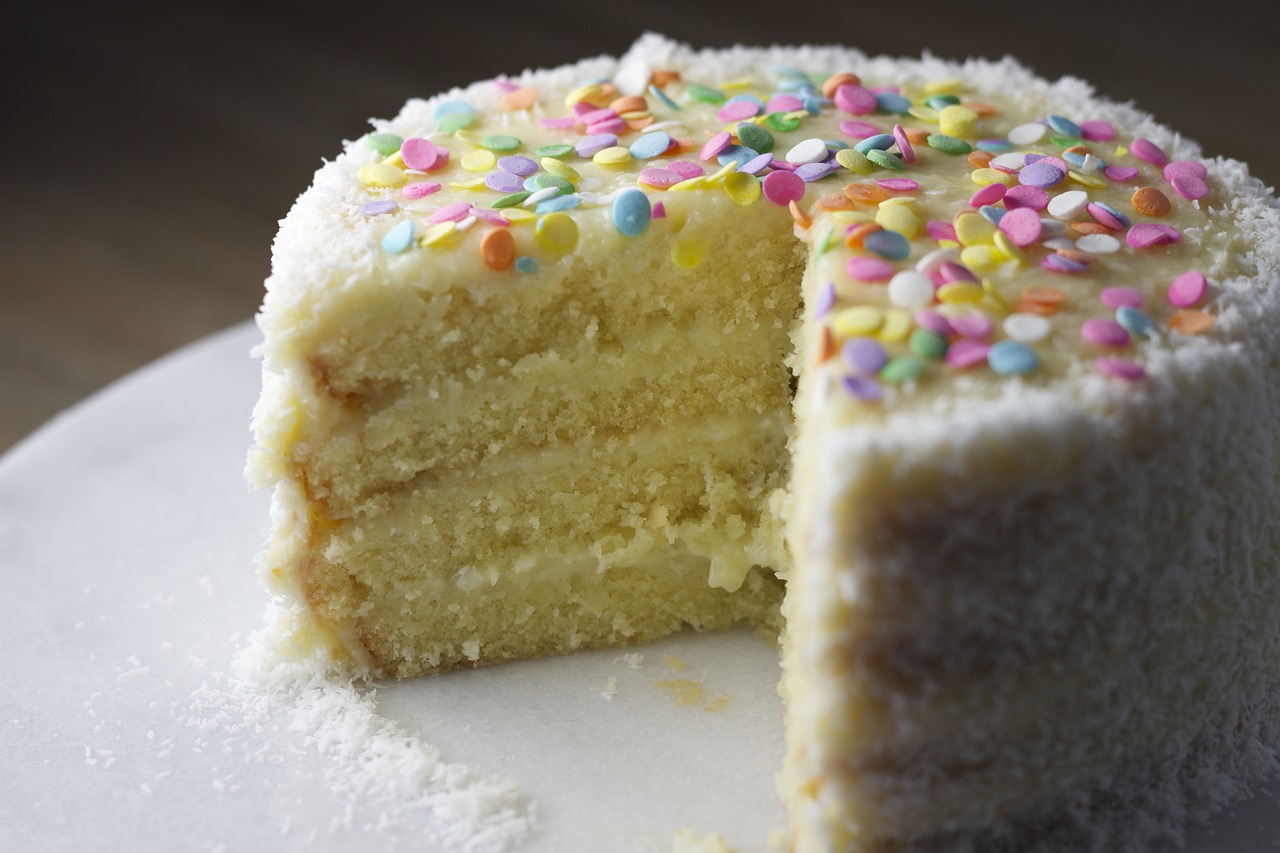 You may be yearning for a classic coconut layer cake, a zesty coconut lime dessert, or a chocolate coconut masterpiece. Whatever you're aching for, we've got you covered. 
From simple recipes for baking beginners to exotic twists for seasoned pros, these recipes are designed to bring joy and a touch of the tropics to your kitchen. 
So, grab your wooden spoon, and let's dive into the top 15 coconut cake recipes!
This fabulous recipe by the one and only Ina Garten is like a coconut party in your mouth! With layers of moist coconut cake, dreamy cream cheese frosting, and a shower of sweet coconut flakes, it's like a tropical vacation on a plate. 
Ina Garten's recipe is a coconut lover's dream come true, and the best part? It's surprisingly easy to make! Whip up this delightful confection and watch as your friends and family swoon over every bite. 
This moist coconut layer cake with a tangy pineapple filling is so delicious it'll make you want to hula dance with joy. The fluffy coconut frosting is the icing on the cake, literally! 
Whether you're celebrating a special occasion or just craving a slice of happiness, this recipe is your ticket to a blissful dessert experience. 
This luxurious dessert is a sweet tooth's match made in heaven. This recipe is always a winner leaving you with a fluffy angel food cake that's infused with zesty lemon and kissed by tropical coconut. 
It's a simple slice of paradise that'll leave you feeling wanderlust for a sunny beach vacation. Rachael Ray's genius twist on this classic treat will instantly transport you to the Hawaiian sands, filled with lemony sunshine and coconut yearning. 
Paula Deen's easy coconut cake recipe is a novice's dream come true. This simple recipe is a great way to sink your teeth into the delightful world of baking. 
With its fluffy layers, silky frosting, and a sprinkle of Paula's magic, this cake is pure and unadulterated bliss and not too difficult to tackle!
We just know you'll go bananas for this tropical delight! This banana coconut cake is a whimsical combination of moist banana goodness and sweet coconut flair. 
Coconut is known to pair beautifully with the fruity flavors of banana and this recipe takes that pairing to the next level. 
With a touch of quirkiness and a sprinkle of fun, this recipe will have you longing for a rest under the palm trees.
Prepare for an explosion of flavor with this fun and exciting coconut caramel cake recipe. 
Moist coconut layers filled with luscious caramel and topped with a smooth frosting—this cake is every dessert lovers desire. 
This recipe has the perfect balance of tropical coconut and sweet caramel, creating a taste sensation that will leave you craving more.
This Danish dream cake is a flavor explosion of moist vanilla layers, velvet coconut-pecan caramel frosting, and a sprinkle of toasted coconut that adds the perfect crunch. 
Don't worry if you're not a baking pro; this dreaming delight is surprisingly easy to whip! You're bound to impress family and friends alike when presenting this tasty treat. 
Are you ready to meet a flavor profile of intense deliciousness? This easy to follow recipe will not let you down. 
This zesty lime coconut cake is scrumptiously tropical, featuring tangy lime flavors that are perfectly balanced with that sweet coconutty goodness. 
Not only does this cake taste good, but it looks good too! This cake is bound to wow your guests. 
This cake is an absolute showstopper, making you the star of any gathering. Aside from how beautiful this cake looks, it also tastes delicious and is relatively easy to make.
Layers of moist coconut cake are lovingly enveloped by a creamy cherry frosting that's sweeter than your uncle's dance moves at the family reunion. 
This cherry coconut cake is totally packed with delightful goodness and all it takes is a few ingredients and a bundt pan!
This delightful creation combines the sweet tartness of raspberries with the tropical goodness of coconut in a cake that's a feast for the senses. 
With its vibrant layers, fluffy frosting, and a sprinkle of coconut on top, it's a beauty that will impress even the toughest dessert critics. 
To top it all off, the step-by-step instructions make this recipe very easy to follow, so you can whip up this fabulous treat and bask in the glory of your delicious masterpiece!
If you've ever considered taking your taste buds on vacation then this is the recipe to do it with. Every bite of this pina colada cake will take you back to your days relaxing in the island breeze, lounging on a sunny beach. 
This recipe uses all the flavors you can find in a pina colada with more cake and fewer hangovers! It's totally yummy and super easy to make leaving you with a bakery-quality treat to eat. 
This is named the ultimate coconut cake for a reason, it's immaculate! This cake is the closest you'll get to floating on a cloud.
With layers of moist coconut-infused cake, finished with a touch of toasted coconut flakes, the textures of this cake are to die for. 
This cake truly is the boss of all things coconut, making every other cake go coco-nuts with envy. 
This easy coconut cake recipe does not disappoint, taking you on a coconut extravaganza with its layers of fluffy goodness. The cream cheese topping will make you weak in the knees. 
This recipe is so simple that even absolute beginners could master it, so don't be afraid to take the tropical leap into coconut paradise!
This list wouldn't be complete without a vegan alternative for coconut cake. After all, this is a dessert that deserves attention no matter your dietary requirements! 
This cake is moist, fluffy, and bursting with coconut flavor. To top it all off, it's entirely plant-based, so you can have your cake and eat it too – cruelty-free! 
And with this cake being made entirely in 1 bowl, it may just be the easiest vegan coconut cake out there.
We should all be able to satisfy our cravings regardless of our requirements without compromising on flavor and that is exactly what this recipe is for. 
This recipe takes traditional coconut cake to a whole new level, sans the gluten. Whether you have gluten sensitivities or just want to switch things up, this cake will have you jumping for joy!
Final Thoughts
You can finally put those coconut cravings to rest with these 15 great coconut cake recipes. From Ina Garten's coconut party to the playful concoction of banana and coconut, each recipe brings its own unique twist to the tropical delight that is coconut cake. 
Regardless of whether you're a pro or a novice, there's a cake for everyone, including gluten-free and vegan options. 
So it's time to whip out your best apron, grab your coconut shavings, and let the coconut madness begin. 
Happy baking and may your kitchen be filled with laughter and tropical goodness!
Frequently Asked Questions
How Do You Get Coconut To Stick To Cake?
The secret is in the frosting. Make sure to frost the sides of the cake as well as the top. Sprinkle your coconut flakes on a section of the cake and using a piece of parchment paper, gently press the flakes so that they stick to the frosting.
How Long Will Coconut Cake Stay Fresh?
As long as the cake is lightly covered with cellophane or similar preserving material and it's kept refrigerated, coconut cake can last up to 5 days before going stale. 

We would recommend placing a lightly greased piece of parchment paper underneath the cake to help keep retain the moisture.
Can You Freeze Fresh Coconut Cake?
Coconut cake can be frozen and stored for up to four months. The best way to do this is to wrap the unfrosted layers in cellophane and store them in the freezer. These can then be layered and frosted when the time comes to present the dessert. 

When thawing out the coconut cake, remove it from the freezer and very gently remove the plastic covering in order to avoid breakage.
15 Great Coconut Cake Recipes You Can Make Right Now
Course: Other Recipes, Recipes
Directions
Pick a recipe from above
Click the recipe name and visit the website
Collect the ingredients and the food
Enjoy – don't forget to leave a review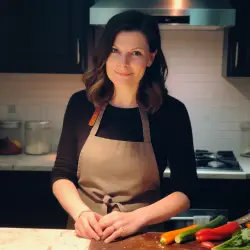 Latest posts by Barbara Hunt
(see all)