If you love baking and trying new cakes, Filipino cakes are not to be ignored, offering unique flavors and cake styles that are sure to grab attention and go down a treat, especially if you need the perfect cake for a special occasion!
Filipino cake recipes involve everything from evaporated cream and cheese to mango and ube – so you already know your taste buds are in for a unique, decadent treat.
That's exactly why we've gone ahead and rounded up the 15 most delicious Filipino cake recipes that you need to try today.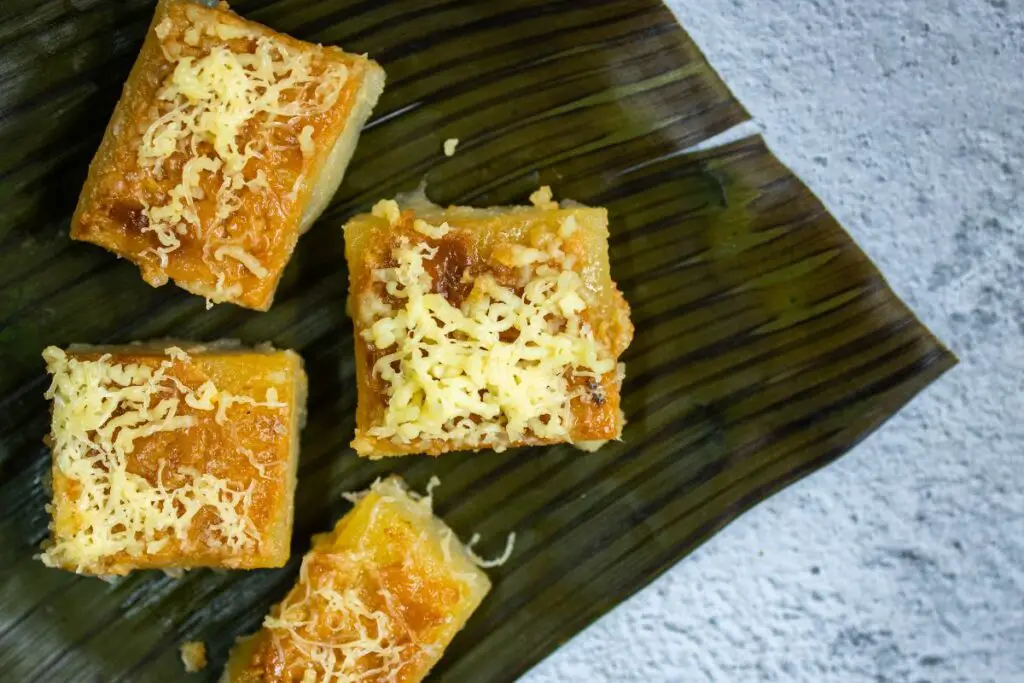 Whichever Filipino cake you decide to make first from the following recipes, we guarantee you'll be reaching for another slice!
Mango Filipino Cake Recipes
Love mangoes? Then, you'll love these Filipino mango cake recipes.
Light and fluffy and made with mangoes and Swiss meringue buttercream, this Mango chiffon cake recipe is a decadent treat that looks just as good as it tastes – perfect for taking to gatherings and parties.
The key here is to use Filipino mango puree for a truly authentic taste. This recipe involves seven steps to make the sponge and just three steps for the icing, so it's also super simple!
This no-bake icebox mango pie recipe will have your mouth watering just by looking at the finished result. It's a cheesecake-style dessert made with mangoes, sweetened condensed milk, and Graham cracker crumbs – and it's a must-try Filipino staple!
For this recipe, you'll only need mangoes, Graham crackers, sweetened condensed milk, and heavy whipping cream. To give it more of a citrusy flavor, you can also add lime juice (or calamansi juice for a truly authentic taste).
This Filipino mango cake recipe produces a tall, attention-grabbing cake that doesn't lose its fluffy texture (despite its height). Topped with fresh mango chunks and whipped cream, it's also simple with just the right amount of sweetness!
The recipe offers a super useful tip: drop the cake about 15 centimeters from your countertop to remove hot air and prevent the cake from shrinking. What we also love about this cake is that it requires just 11 ingredients – many of which you'll already find in your pantry.
Unlike the mango chiffon cake recipe we listed above, this recipe uses real mangoes (along with mango puree) – ideal if you like to flavor and decorate your cakes with real fruit. It's soft and fluffy and also ready to serve in just one hour!
The main ingredients you'll need for this soft, fluffy mango chiffon cake recipe include eggs, mango puree, cake flour, sugar, fresh mango, and whipped cream. For the best results, use the egg yolks for the cake batter and the egg whites for the meringue.
Graham cakes are super popular in the Philippines, thanks to how easy they are to make as well as how good they taste. For another no-bake cake, all you have to do with this recipe is layer the ingredients and leave it to chill in the fridge for one hour.
All in all, you'll need six simple ingredients: all-purpose cream, sweetened condensed milk, Honey Graham crackers, processed cheese, and canned fruit. So you can use mangoes or any fruit you prefer!
Traditional Filipino Cake Recipes
Want to bake something truly authentic? Try one of the following traditional Filipino cake recipes.
Mamon is essentially a sponge cake made Filipino-style. And if you love your cakes soft, fluffy, and sweet, this mamon Filipino sponge cake recipe is going to hit the spot!
What you'll love about this Filipino cake recipe is that it's quick and simple. It takes 25 minutes to bake, using a handful of simple ingredients: cake flour, white sugar, baking powder, vanilla, eggs, and cream of tartar.
Taisan is a simple Filipino cake with a fluffy base topped with shredded cheese. So if you love cheese more than most people, we recommend that you try this Filipino cake recipe first!
What's more, this taisan recipe is really simple, requiring just 25 minutes of prep time and 35 minutes of cooking time. It's the perfect Filipino cake for eating with your favorite coffee or serving to family and friends.
If you love the taste of coconut, this Filipino coconut milk cake won't disappoint. It's widely known as bibingka in the Philippines, made using rice flour as the main ingredient.
This is another delicious Filipino cake that can be made in less than an hour. You can use shredded cheese, coconut flakes, or queso fresco for the topping. And if you want it to look truly Pinoy, serve each slice on a banana leaf!
Love cheesecake? This Filipino-style cheesecake is not to be ignored. It's one of our all-time favorite cheesecake recipes since it goes all out with the cheese, topped with both cream cheese and finely grated cheddar.
This recipe is also deliciously creamy, made with cream, cream cheese, double cream, and condensed milk. So, if you love cake recipes that are creamy, sweet, and decadent, try this cake now, as it's ready in just 40 minutes!
Cassava cake is a dessert staple in the Philippines. It's classic and traditional, made from manioc (grated cassava). And this cassava cake recipe is the best one we've tried so far.
Done in just over an hour, this delicious Filipino cake recipe is a treat for your sweet tooth thanks to its combination of grated cassava, coconut milk, evaporated milk, condensed milk, egg, butter, sugar, and cheddar cheese. Creamy and cheesy!
Unique Filipino Cake Recipes
Impress party guests with these must-try unique Filipino cake recipes.
Cake Sans Rival is a staple cake at Filipino gatherings and parties. It's made from buttercream, cashew meringue, and roasted cashews. And if that doesn't sound delicious, we don't know what does!
This must-try Filipino cake recipe involves just eight ingredients: cashews, all-purpose flour, eggs, cream of tartar, granulated sugar, vanilla extract, water, and unsalted butter. Simple but to die for!
Loved on special occasions and during Philippine holidays, torta is a widely loved Filipino cake that's ready to enjoy in no time. We love this recipe the most as it takes just over 30 minutes to make using only six ingredients!
For this Filipino torta cake recipe, you'll need egg yolks, self-rising flour, oil, milk, sugar, and vanilla. The recipe yields 12 cupcake servings, so they're perfect for sharing with friends or taking to gatherings.
While not exactly a cake, leche flan is a certified crowd-pleaser in the Philippines – a crème caramel flan-style dessert that's rich, creamy, and 100% delicious!
The trick to making the best leche flan is separating the egg to only use the egg yolks, which will give it the smoothest taste and texture. This recipe is our favorite if you're yet to try Filipino leche flan, made with just four basic ingredients.
Biko (sticky rice) is a popular delicacy in the Philippines. It's also used to make cakes, and this Filipino sticky rice cake recipe is well worth making first if you have always wanted to try authentic Filipino biko.
This delicious Filipino cake recipe requires just six ingredients: glutinous sticky rice, dark muscovado (or dark brown sugar), vanilla or pandan extract, coconut cream, coconut milk, and salt. It's also vegan-friendly and gluten-free!
Would this delicious Filipino cake recipe list be complete without ube cake? Absolutely not! Ube cake is a well-loved staple in the Philippines, recognizable by its purple color that comes from purple yam, the main ingredient.
This must-try cake recipe makes a mouth-wateringly authentic and traditional Filipino ube cake that will stand out on any dining table. The best thing is that it only takes one hour to make, despite how eye-catching and delicious it looks!
Final Thoughts
And that wraps up our list of the 15 most delicious Filipino cake recipes that you need to try ASAP.
If it's something fruity, creamy, cheesy, or exotic that you're craving, we guarantee the above Filipino cake recipes won't disappoint, no matter whether you're baking for yourself or for a special occasion.
Make your favorite Filipino cake from the above must-try recipes and save this page for future baking inspiration!
Frequently Asked Questions
What Are The Different Types Of Cake In The Philippines?
The Philippines is well-known for its sweet, creamy, and exotically fruity cakes. Some of the many different types of cakes in the Philippines include cassava cake, mango chiffon cake, no-bake Graham cracker cake, and ube cake.
What Are The Most Popular Filipino Cakes?
Some of the most popular Filipino cakes include ube cake, mango cake, chiffon cake, cassava cake, no-bake Graham cracker cake, and cake sans rival cake, loved for its rich, creamy, sweet, and fruity flavors.
The 15 Most Delicious Filipino Cake Recipes
Course: Other Recipes
Directions
Select a cake recipe
Collect your ingredients
Bake your cake
Enjoy.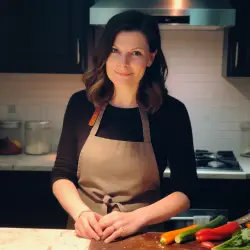 Latest posts by Barbara Hunt
(see all)