Fish is popular in Filipino cuisine. There are also many popular Filipino meat dishes that taste just as good when the meat is swapped for fish!
Filipino recipes are just that versatile. And if you're looking for the best Filipino dishes that involve fish, you've arrived at the right place.
Below, we've pulled together the 15 best Filipino fish recipes for you to try today.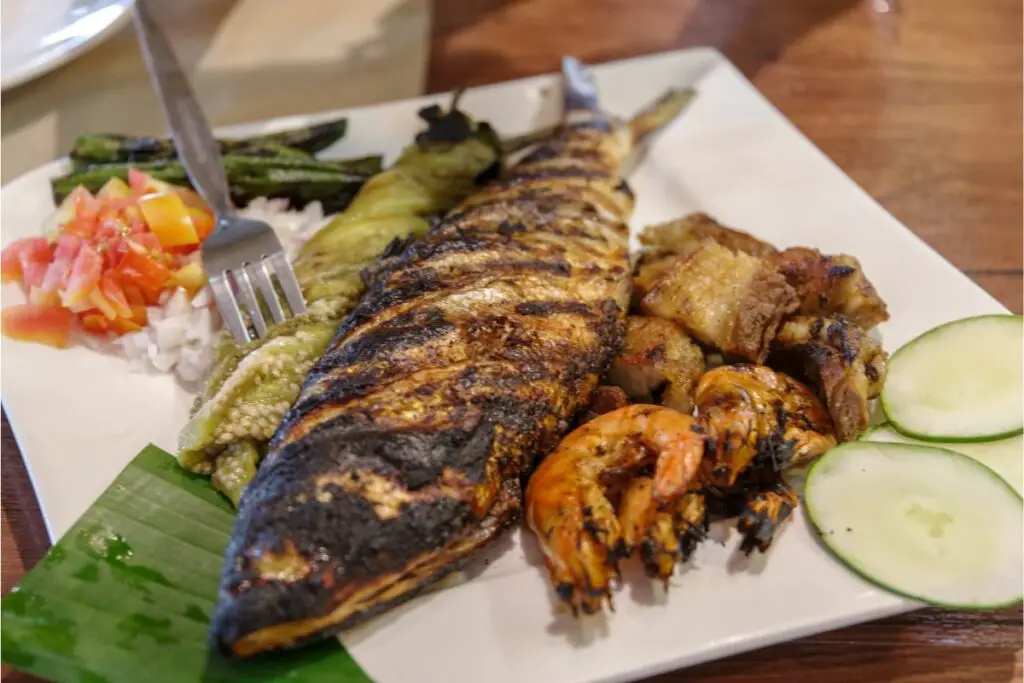 These Filipino recipes range from savory to sour and won't disappoint, no matter whether you're cooking for yourself or hosting guests, Filipino or not!
Bangus Filipino Fish Recipes
Enjoy the tangy taste of bangus with these Filipino bangus recipes.
Sisig is a well-loved dish in the Philippines, eaten on its own and with rice. It's traditionally made with pork, but bangus sisig is becoming just as popular, offering the same appetizing taste.
What's worth mentioning here is that this sisig alternative is also healthier and high in protein. You can also marinate the bangus for extra flavor; simply leave the bangus in a mixture of vinegar, soy sauce, garlic, salt, and black pepper for at least two hours.
Daing na bangus translates to bangus fish that's been salted, sun-dried, or marinated in vinegar and garlic. It's simple to make, but that's what makes it one of the most popular fish dishes in Filipino cuisine.
The ingredients you'll need for this recipe include boneless bangus, vinegar, garlic, peppercorns, salt, canola oil, and tomato. To enjoy it like a true Pinoy, dip the fish in a mixture of siling labuyo (small chili peppers) and vinegar!
This recipe replaces pork belly with fish; in this case, bangus. It makes a popular Filipino soup called sinigang that's loved for its sour taste, and you can also get creative with the veggies you include.
The ingredients you'll need for this sinigang na bangus recipe include bangus, onion, tomatoes, ginger, spinach, green beans, salt, fish stock powder, black pepper, oil, and, of course, the key ingredient: sinigang seasoning!
Here's another bangus recipe with ingredients that perfectly complement the naturally sweet and tangy flavor of bangus. Rellenong bangus (stuffed milkfish) is considered a special Filipino dish for parties – not because of the cost but due to the number of steps involved in making it!
So, if you're looking for a dish that's sure to impress, this special rellenong bangus recipe won't disappoint. It takes one hour in total to make, but you'll be glad to know that 10 minutes of that is prep time. So it's not as hard as it might sound!
Tilapia Filipino Fish Recipes
Combine the mild taste of tilapia with different flavors with these Filipino tilapia recipes.
Tilapia is one of the most popular fishes to eat in the Philippines. It's used in a range of colorful dishes, but this grilled stuffed tilapia recipe keeps it simple and still tastes delicious.
With this recipe, the tilapia is stuffed with vegetables and seasonings, including tomato, scallions, garlic powder, ginger, pepper, and lemon juice. The result? A sweet, citrusy tilapia dish that's perfect with rice or noodles.
Pan-fried tilapia is a Filipino fish recipe that's quick and easy but loaded with flavor – especially perfect when served with fried rice. It takes less than 15 minutes to make, with five minutes of that going to prep time!
For this recipe, you'll need one whole tilapia (or tilapia filets), all-purpose flour, seafood seasoning, canola oil, butter, garlic, lemon juice, salt, and chopped parsley leaves.
Looking for a Filipino fish dish that blends sweet and savory perfectly? This bistek-style tanigue steak is a fish alternative (to beef steak), flavored with calamansi juice, soy sauce, and other seasonings that include salt, pepper, sugar, and red onion.
What we love about this one is that it's a delicious and healthy Filipino recipe! It doesn't require much time and effort to put together either, involving just three steps that will take you 25 minutes in total.
"Ginataan" is a Filipino cooking style that involves flavoring dishes with coconut milk. Tilapia and coconut milk are a match made in foodie heaven, so this is a Filipino fish recipe that's definitely worth trying!
If you like the sound of a creamy Filipino dish that has fish, this ginataang tilapia recipe requires just a handful of ingredients and only five simple steps to follow until it's ready to serve.
Perfect with steamed rice, this mouth-watering Filipino fish recipe is another tilapia dish that involves stuffing the tilapia with tomatoes and onions. It takes 40 minutes in total to make, with a finished dish that looks as good as it tastes.
One of the best tips here is to wrap the tilapia in foil to allow the fish to seep in its own juices. It can be cooked in the oven, pan-fried, grilled, or steamed, depending on which you prefer!
Unique Filipino Fish Recipes
Try something different with these unique Filipino fish recipes.
Kilawin is made with fresh fish meat cubes that are flavored with vinegar, onion, garlic, salt and pepper, and calamansi juice. It's a popular Filipino twist on ceviche, perfect if you're craving something light, flavorsome, and healthy!
For this Filipino fish recipe, you'll need tuna filet, vinegar, red onion, ginger, calamansi, and ground black pepper. If you're hosting dinner guests, give the dish extra pop by garnishing it with Thai chili (or bird's eye chili), tomato, and sugar.
Sarciadong isda translates to "fish with sauce". This recipe uses salmon, so it's high in protein and super healthy, with ingredients that include plum tomatoes, eggs, onion and garlic, ground black pepper, cornstarch, and kosher salt.
The finished result is a flavorsome fish dish that you can enjoy on its own or with rice. This sarciadong isda recipe also looks as good as it tastes, so it's perfect if you want to whip up something quick that will impress guests!
As mentioned earlier, sinigang is a sour-tasting stew made with vegetables and pork belly. But with fish (as a replacement for pork), it tastes just as delectable!
This Filipino fish recipe uses salmon. The key ingredient is sinigang mix, to achieve the authentic sour taste, but you can also use tamarind powder. It's quick to make, too, requiring 10 minutes of prep time and 15 minutes of cooking time.
Escabeche is a Filipino recipe that can be made with different types of fish. Tilapia is one of the most common to use, but you can also use red snapper fish and grouper fish. Either way, this escabeche recipe will hit the spot if you enjoy sweet and tangy flavors.
For this recipe, you'll need tilapia (or your fish of choice), green and red bell peppers, carrots, ginger, onion and garlic, ketchup, cornstarch, and salt and pepper. It's easy to prepare and cook, taking 30 minutes in total.
Galunngong is a popular fish in the Philippines, thanks to its savory taste. It's also versatile, perfect for shredding up and adding to other recipes, such as omelets – and that's exactly what this tortang gulunngong recipe is!
For that reason, this Filipino fish recipe is about as simple as it gets. Simply shred the fish into flakes and add them to whisked eggs. Fry the mixture in a pan and enjoy it as a late-night snack or side served with steamed rice.
Grilling whole fish is surprisingly easy. And when you add a tomato and onion, you can bet it's going to be a crowd-pleaser! The sweet tomato salsa does double duty in this recipe, rounded off with a hint of lime juice for a citrusy kick.
This recipe takes just over an hour to make overall, using either black sea bass or snapper as the main ingredient. It's perfect for serving to family or a gathering of friends!
Final Thoughts
And that wraps up our list of the 15 best Filipino fish recipes that we love and are sure you'll love, too. These recipes are healthy, easy to make, and super authentic, ideal if you love seafood and want to try Filipino cuisine!
Frequently Asked Questions
What Kind Of Fish Is Popular In The Philippines?
Popular fish varieties eaten in the Philippines include bangus (milkfish), tilapia, galunggong (mackerel scad), tulingan (mackerel tuna), and sardines (tamban). Dried fish is also popular in the Philippines, loved for its salty, savory taste.
What Is The Most Popular Fish Dish In The Philippines?
of the most popular fish dishes in the Philippines, cooked with tamarind to produce a sour, tangy flavor. It's also cooked with vegetables, such as eggplant and spinach, and eaten as a soup or served with rice.
The 15 Best Filipino Fish Recipes
Course: Other Recipes
Directions
Choose a recipe
Collect your ingredients
Make your dish
Enjoy.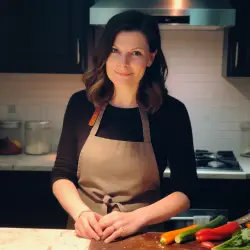 Latest posts by Barbara Hunt
(see all)