Emily Meggett is an American Geechee-Gullah community leader, chef, and author. She is most known for her amazing cookbook and delicious meals.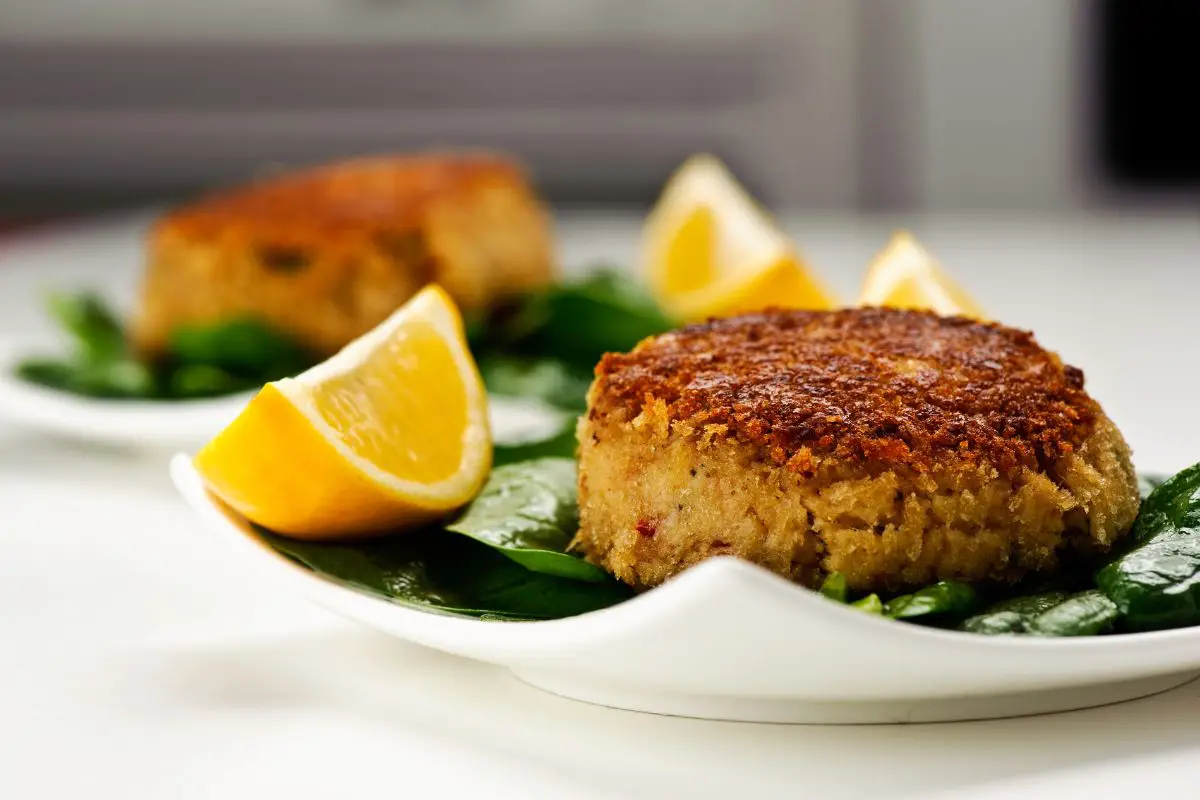 Emily was born on Edisto Island in South Carolina. Because of where she lived up, Emily grew up with Gullah culture. This influenced her cooking, and life significantly.
For those of you that don't know, Gullah refers to the Gullah people. In essence, this means that a person is a part of the African American ethnic group.
They are known to live in the low country in the United States, specifically in South Carolina, North Carolina, Georgia, and Florida.
Because of how she grew up, Emily Meggett specialized in cooking Gullah cuisine. This essentially means that ancestral African cooking techniques and ingredients are used in the cooking.
Some of the most popular foods in Gullah cuisine include the following: Peanuts, Okra, Rice, Yams, Peas, Hot Peppers, Sesame Seeds, Sorghum, and Watermelon.
But many different ingredients and spices are used to make the uniquely delicious food that Emily Meggett is famous for.
In this article, we are going to talk about some of Emily Meggett's best recipes that you can try today (see also "Best Emily Mariko Recipes").
So, without further ado, let's dive right in and get started!
Everybody loves fried chicken. The meat is tender and juicy, while the skin is perfectly crispy. What could be better than that?!
With Emily Meggett's fried chicken recipe, you will get to enjoy this classic dish with a delightful Southern twist. The spices and herbs really take this dish to a whole new level. You will love each and every bite!
This recipe makes enough for between twenty and thirty servings of fried chicken. So, if you need a recipe that will make enough for a big crowd, you have come to the right place.
Overall, this recipe is super simple to make, and all the ingredients are very easy to get hold of. As such, there is no real reason why you shouldn't be able to make this dish at home. It is to die for!
Who does not enjoy crab cakes, especially when they are perfectly cooked and seasoned? This dish is traditionally made using crab meat, but you can use other classic Gullah ingredients like fish, or shrimp as well.
When you are cooking this dish, we recommend that you are careful with the breadcrumbs. Do not go overboard as they can upset the flavor and texture balance of this dish.
This recipe yields enough to make approximately twelve large crab cakes. But you can always make more crab cakes by making smaller ones, or double the recipe as you see fit.
What we particularly loved was that all the ingredients in this dish are super easy to get a hold of. Each item is used perfectly to create a delicious, flavorsome, and juicy batch of crab cakes that you will certainly love.
You can't go wrong with a delicious bowl of perfectly seasoned southern-style rice. With this Emily Meggett recipe, you will be able to make this delightful classic dish.
The delightful array of ingredients, herbs, and spices in this dish creates a wonderfully balanced dish that you are certain to love.
This recipe makes enough for between eight and ten servings. So, if you have a big family or need a side dish to serve at a get-together, this will likely be the perfect amount for you.
Don't be intimidated by this dish, the variety of seasonings might be daunting to play with. But as long as you follow this recipe, you should be able to make and enjoy this wonderfully fragrant and tasty red rice dish.
Even amateur cooks should be able to make and enjoy this dish without much trouble.
You have not lived if you have not tried cheese biscuits and scalloped potatoes. This hearty dish is one that you will certainly remember. Especially if you are making and enjoying it with Emily Meggett's Gullah-inspired twist.
Her foods are an absolute delight, the potatoes are soft and tender and the biscuits work perfectly on the side.
You might feel intimidated by the instructions and range of ingredients in this dish, but we can assure you that it is far easier to do than you might think.
If you are looking for a hearty dish that you can make for your friends and family, this recipe is one you certainly need to check out. You will not regret it!
There are a ton of delicious Southern rice dish recipes. But none is better than Emily Meggett's chicken perloo. This dish is well known for its perfectly seasoned chicken and delightful broth. One taste of this dish, and you will certainly be hooked.
If you want to make this Emily Meggett recipe, you need to make sure that you get the specific ingredients that they call for.
One of the most specific ingredients to look out for is the seasoning and the cuts of meat. So, take special care to make sure that you get everything specified in this recipe.
This recipe makes enough for between eight and ten servings. Perfect if you need a large amount of food for guests or family.
One of Emily's most famous recipes is her baked cheese grits. This dish can be made in so many different ways, but none are better than Emily Meggett's. Rich, cheesy, flavorsome, and delicious. This dish is one of the most delicious meals you can make.
Everybody loves a dish packed with cheese. Just that one ingredient can make anything better. Before you make this dish, you will need to make sure that you have the right ingredients on hand.
Specifically, it calls for Jim Dandy or Coarse-Grind Grits. It is quite specific about these two ingredients, so make sure that you have exactly what this recipe calls for in the kitchen.
This dish is remarkably easy to make, you should not have any trouble with making this delicious Emily Meggtet meal. Even a beginner should be able to make and eat this dish in under an hour. So, make sure to try it out when you get the chance.
This dish will be best enjoyed if the crab is fresh. If you have to get the meat out of the shell, take care to get all the meat out. Don't waste a single slice of crab meat.
Once you have all your ingredients, including fresh crab, there is no reason why you can't make this delightful seafood dish.
It is rich, fragrant, perfectly seasoned, and super easy to make. You really can't get much better than that! But what makes this dish extra special is just how easy it is to make. Even an amateur should be able to make this delicious, comforting dish.
Overall, this recipe is super easy to use, and it should take about two hours to cook and be ready to eat. So, if you are looking for a quick dish, this recipe may not be quite what you are looking for.
This recipe makes enough for four servings. But you can always double the recipe if you need to make enough for more people.
If you love mushrooms, you are going to love this delicious Emily Meggett recipe. It is rich, creamy, and crunchy all at the same time.
You can enjoy this dish served with grits, rice, or toast as you see fit. A dish that can be used and enjoyed in so many different ways.
You are certain to adore this delicious mushroom and nut dish. The combination of the meat-like mushrooms with seasoning and the crunchy nuts is absolutely divine. Just make sure that you get all the right ingredients to make this tasty mushroom bake.
If you like the sound of this recipe, we recommend checking out this recipe when you get the chance. You will be making this rich and creamy dish time and time again.
Final Thoughts
We hope that you have enjoyed reading this article and learning about these deliciously delightful Emily Meggett recipes. Her delicious Gullah-inspired recipes are absolutely delicious.
If you really want to explore her dishes, we recommend checking out some of her recipe books. You will have access to tons of great dishes that you can easily make at home.
If you have enjoyed reading this article and learning about these delightful Emily Meggett recipes, make sure to check out our site.
We have a range of fun and interesting food-related articles there. You are sure to find something that will pique your interest.
Thanks for reading!
8 Best Emily Meggett Recipes To Try Today
Course: Recipes
Directions
Pick a recipe from the list above
Click the recipe name and visit the website
Collect the ingredients and cook the food
Enjoy – don't forget to leave a review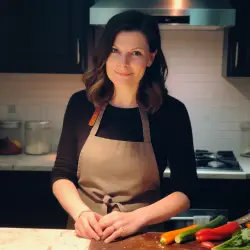 Latest posts by Barbara Hunt
(see all)