With a culinary heritage as rich as Italy's, Ruth Rogers stands out as a maestro, taking classic Italian flavors and ingeniously reimagining them.
Through her creations, she extends an invitation to savor the very essence of Italy with a touch of her own innovation.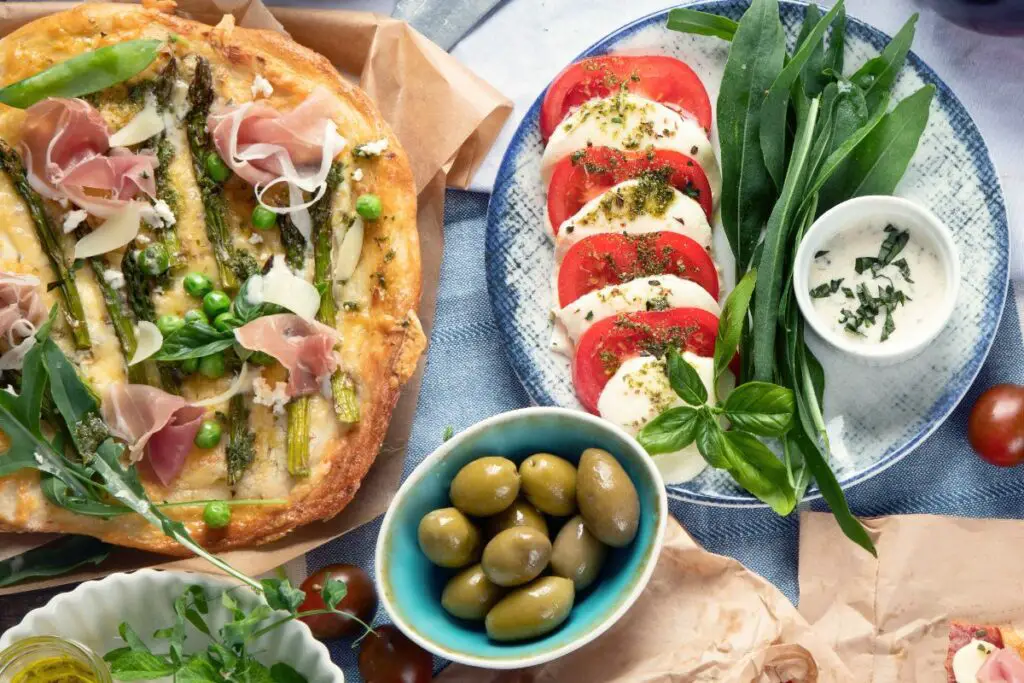 In this article, we'll explore Ruth Rogers and her career, we'll take a look at the legendary restaurant – The River Cafe – and we will share some of her finest recipes.
Who Is Ruth Rogers?
Ruth Rogers, originally from upstate New York, is more than just a chef, she's a culinary institution who has co-authored many cookbooks and has made regular appearances on television.
Alongside her late partner Rose Gray, Ruth founded The River Café in London, an eatery that swiftly gained a reputation for its uncompromising approach to authentic Italian cuisine.
While she may have started her journey on American shores, Italy's flavors, landscapes, and culinary ethos quickly captured her heart.
Under her guidance, The River Café blossomed into a Michelin-starred destination, attracting both locals and global gourmands.
Ruth's dedication to sourcing the finest ingredients, her innovative yet respectful take on classic dishes, and her unwavering passion have made her a guiding star in the world of gastronomy.
Ruth Rogers' Cookbooks
Over the years, Ruth Rogers, in collaboration with Rose Gray, has produced several cookbooks that are nothing short of culinary bibles.
Books like "The River Café Cookbook" and "Italian Two Easy" are just a couple in the repertoire that showcases her passion for Italian cuisine, offering readers a trip to Italy via their kitchens.
Ruth Rogers and Rose Gray's debut cookbook remains one of the most influential tomes on Italian cooking.
It transports readers to the heart of Italy, presenting recipes that range from simple pasta dishes to elaborate feasts.
The cookbook mirrors the ethos of their restaurant – authenticity, simplicity, and passion.
Building on the foundation of their first cookbook, "Italian Two Easy" offers simplified versions of classic recipes, making Italian cooking more accessible for the novice cook.
It's an invitation to the world of Italian cuisine, uncomplicated and utterly delicious.
This book delves deep into the traditions of Italian cooking.
With tried-and-true recipes passed down through generations, Ruth and Rose present dishes that celebrate regional flavors, showcasing the diversity of Italian cuisine.
A continuation of their 'easy' series, this cookbook focuses on contemporary and innovative takes on traditional dishes.
Perfect for those looking to add a modern twist to time-honored recipes.
A handy guide for pasta enthusiasts, this pocketbook is a deep dive into Italy's most beloved export.
From the simplest spaghetti to the most intricate ravioli, Ruth shares secrets that turn a basic dish into a masterpiece.
Ruth Rogers' Restaurants
Located on the banks of the Thames, stands as a testament to Ruth's dedication to authentic Italian cuisine.
Since its inception in 1987, the Michelin-starred restaurant has been a beacon for food aficionados, serving dishes made from the freshest ingredients with a dedication to authenticity.
Our Favorite Ruth Rogers Recipes
Now, for the main course, let's delve into some of the best recipes from the legendary Ruth Rogers.
With such an expansive career, choosing just a handful of her recipes was no easy feat!
Ruth's Pappardelle recipe beautifully captures the rustic flavors of the Italian countryside.
Wide ribbons of pappardelle pasta are enrobed in a sauce bursting with the flavors of sun-kissed tomatoes and rich pancetta.
The pancetta is stewed until it melds seamlessly into the tomato base, offering a sumptuous texture and taste to the dish.
The hint of chili added to this recipe gives it a perfect hit.
Garnished with fresh basil and grate parmesan, this pasta dish promises a culinary journey through the heart of Italy with every bite.
In this emblematic recipe, Ruth Rogers showcases the beauty of minimalist Italian cooking.
Her Spaghetti with Lemon and Basil captures the spirit of the Mediterranean, summoning visions of lemon groves under the summer sun and aromatic basil wafting through the air.
Al dente spaghetti serves as the canvas for this ethereal creation. Freshly grated lemon zest infuses the pasta with a citrusy brightness, while a gentle squeeze of lemon juice adds a tantalizing tang.
The dish is brought to life with torn basil leaves, their peppery and sweet aroma perfectly complementing the lemon's zesty notes.
Finished with a drizzle of the finest extra-virgin olive oil and a sprinkle of Parmigiano-Reggiano, this dish is a harmonious blend of simplicity and elegance, a testament to Ruth Rogers' culinary prowess.
A testament to Ruth Rogers' command over the delicate dance of Italian flavors, the Rotolo di Spinaci is a culinary journey that melds rustic tradition with contemporary sophistication.
This dish evokes the verdant countryside of Italy, with every bite reminiscent of sun-drenched gardens and bustling local markets.
Silky sheets of fresh, homemade pasta serve as the foundation for this dish.
The pasta cradles a rich filling where the earthy aroma of dried porcini meets the fresh vibrancy of spinach leaves, sautéed to perfection with a touch of butter and red onion.
The aromatic marjoram leaves, combined with garlic, create a symphony of flavors enhanced by the creaminess of ricotta and the salty depth of Parmesan. A hint of nutmeg weaves in a subtle warmth.
Once rolled and sliced, the rotolo is graced with a decadent sage butter.
A sprinkle of extra Parmesan finishes the dish, resulting in a melt-in-your-mouth experience that bridges the heart of Italian tradition with modern elegance.
Ruth Rogers' Almond Tart, a signature from the famed River Café, stands as an embodiment of sweet Italian elegance.
This dessert, with its harmonious blend of nutty almonds and the refreshing burst of strawberries, offers a slice of summertime with every bite.
The heart of this tart is its almond filling: blanched almonds ground to perfection, combined with creamy butter and sweet caster sugar, create a rich and velvety texture.
Once baked to a golden finish, the tart is adorned with ripe strawberries, their red vibrancy contrasting the almond's subtle beige.
The River Café's Almond Tart is not just a dessert; it's an ode to the timeless charm of Italian patisserie.
Ruth Rogers elevates the classic Carbonara with her signature touch, combining the silkiness of egg tagliatelle with the savory allure of prosciutto.
A hint of white wine brings an unexpected brightness, while a blend of parmesan and aged pecorino offers a salty depth.
The result is a dish that captures the heart of Italian dining: bold flavors, simple ingredients, and the joy of shared moments at the table.
Ruth Rogers presents Puntarelle alla Romana, a classic Roman dish that shines a spotlight on the unique crunch of puntarelle heads.
Anchovies bring a salty, umami depth, melding beautifully with the sharp tang of red wine vinegar.
A touch of garlic and dried chilies introduces warmth and depth, while a drizzle of extra-virgin olive oil and a squeeze of lemon bind the dish with a fresh zest.
This recipe is a journey to a Roman trattoria, offering a bite of Italy's age-old culinary traditions.
Embodying the freshness of a sun-soaked Italian garden, The River Café's Summer Minestrone is a delightful ode to the season's bounty.
Ruth Rogers crafts a vibrant soup using thin asparagus, fresh peas, and young fava beans, creating a canvas of green hues and varied textures.
The sautéed trio of garlic, celery, and red onions in olive oil lays a flavorful foundation.
With the addition of green beans and rich chicken stock, the minestrone brims with depth.
A touch of fresh basil complements the dish, while heavy cream and Parmesan infuse it with richness.
The final flourish? A dollop of pesto adds an aromatic twist to this summertime classic.
Ruth Rogers' Lemon Sorbet from The River Café is the epitome of zesty refreshment.
This sorbet draws on the boldness of lemons, both from their juicy flesh and their tangy juice, to create a captivating citrus base.
The inclusion of ripe bananas adds a delightful creaminess and a subtle sweetness, balancing the tartness of the lemons.
With granulated sugar ensuring just the right sweetness, this sorbet is a harmonious blend of flavors, offering a refreshing palate cleanser or a light dessert to round off any meal.
Dive into a dish that exemplifies the rich and comforting flavors of Italian cuisine with Ruth Rogers' Spinach and Ricotta Gnocchi from The River Café.
This recipe beautifully melds the earthy notes of fresh spinach with the creamy texture of ricotta.
The inclusion of butter and marjoram enhances the gnocchi's richness, while a hint of grated nutmeg introduces an aromatic warmth.
The delicate pillows of gnocchi, once crafted, are gently cooked and tossed in a luscious butter and sage sauce, resulting in a dish that's both hearty and elegant.
Finished with a generous sprinkle of freshly grated Parmesan, this dish is a testament to the timeless allure of Italian comfort food.
In Summary
Ruth Rogers, with her love for Italy and its culinary traditions, has given the world a taste of true Italian artistry.
Whether through her iconic restaurant or her recipes that transport you to the Italian countryside, Ruth's creations are a testament to her passion and expertise.
Dive into her recipes, and you'll find yourself on a delicious journey through Italy's diverse and rich flavors.
Indulge In The Taste Of Italy With These Ruth Rogers Recipes
Course: Other Recipes, Recipes
Directions
Select your favorite Ruth Rogers recipe
Gather your ingredients
Make a delicious Ruth Rogers dish
Enjoy.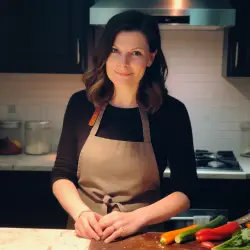 Latest posts by Barbara Hunt
(see all)