Italy is a country renowned for its love of good food and for producing some of the world's best chefs.
One of the lesser-known but brilliant names in the Italian culinary world is Luisa Marelli Valazza.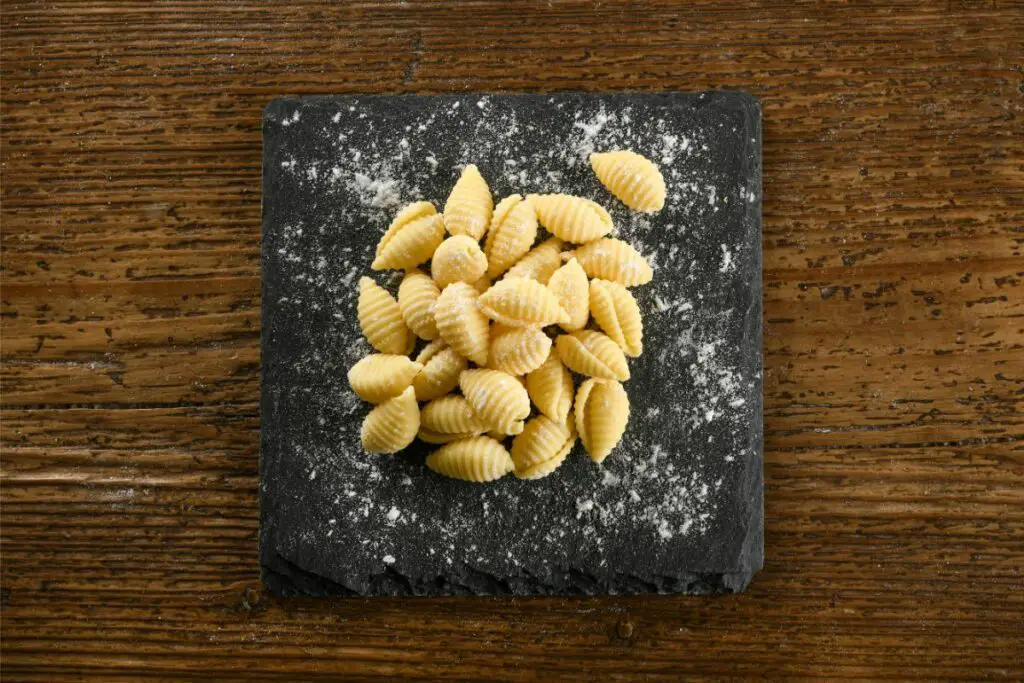 Best known for her restaurant, Al Sorriso, which has been a Michelin-star holder since 1982, Valazza's life journey and culinary accomplishments are a testament to her passion, skill, and dedication.
In this article, we'll learn more about Luisa and her colorful career, and we will, of course, share a sample of her best recipes.
Let's get into it.
Who Is Luisa Marelli Valazza?
Born in 1950 in Soriso, Italy, Luisa Marelli Valazza initially studied Italian literature before diving into the world of gastronomy.
Her culinary journey began in Borgomanero, where she spent a decade raising her family while also learning the ropes of the restaurant business from her husband, Angelo Valazza.
They later purchased a restaurant together in 1980 in Soriso.
After losing their head chef, Luisa was thrust into the kitchen and quickly found her calling.
Like some of the best chefs, she honed her skills by studying the works of others. She threw herself into learning from renowned Swiss and French chefs.
After putting all of her passion into her culinary career, her hard work paid off, and she was awarded not one but three Michelin stars at Al Soriso.
This placed her as one of only three female chefs in Italy to hold three Michelin stars.
Luisa Marelli Valazza's Cookbooks
Luisa Marelli Valazza has extended her culinary expertise to the realm of cookbooks with "Al Sorriso. La Cucina di Luisa e Angelo Valazza," which has been published in Italian.

For more Italian recipes, take a look at our pick of the best cookbooks by female chefs.
Luisa Marelli Valazza's Restaurants
The jewel in Valazza's culinary crown has undoubtedly been her restaurant, Al Sorriso.
Located in Soriso, this restaurant has been a staple in the Michelin Guide for decades.
It was awarded its first Michelin star in 1982, just two years after the couple acquired the venue.
A second star followed in 1988, and the coveted third star was awarded in 1998.
Furthering its acclaim, the restaurant was included in Relais & Châteaux in 1999 and was recognized for "cucina eccellente" by the Accademia Italiana della Cucina.
Luisa Marelli Valazza's Recipes
This recipe which showcases the earthy flavors of medium-sized ceps—also known as porcini mushrooms—stuffed with a mixture of herbs and aromatics.
The recipe involves hollowing out the stems of the ceps and finely chopping them, along with garlic and shallots.
This mixture is then quickly sautéed in extra-virgin olive oil, seasoned with salt, pepper, and parsley, and used to stuff the mushroom caps.
The stuffed ceps are baked for about 10 minutes.
During this time, an herb-flavored oil is prepared using a blend of parsley, chervil, and chive blades combined with extra-virgin olive oil, which is then liquefied in a blender.
The dish is served by drizzling the aromatic, herb-infused oil over the baked, stuffed ceps.
The end result is a gourmet dish that offers a rich, herbaceous experience, blending the umami flavor of ceps with the fresh notes of various herbs, all harmonized by the use of high-quality olive oil.
This recipe is a sophisticated dish that beautifully combines a velvety pea soup with unique raisin bread gnocchetti.
The dish starts with a comforting cream of pea soup, which incorporates ingredients like fresh peas, minced scallion, butter, a small potato, and chicken stock. The cream is delicately flavored and provides a lush, velvety base for the gnocchetti.
The gnocchetti, made from raisin pumpernickel bread, offers a unique texture and subtle sweetness, making them a perfect complement to the cream of pea soup.
For the garnish, the dish is adorned with whole peas, finely diced tomato (brunoised), and a spoonful of soft goat cheese.

A drizzle of olive oil and a sprinkling of chervil add the finishing touches, enhancing the flavors and presentation.
This dish is a symphony of flavors, where the sweetness of the peas and raisin bread gnocchetti are balanced by the tanginess of fresh goat cheese and the richness of the chicken stock-based soup.

It's a culinary creation that captures the essence of contemporary Italian cooking, inviting you to savor each bite.
The various elements work together to offer a multi-textured and flavorful experience, epitomizing modern Italian finesse in the culinary arts.
In Summary
Luisa Marelli Valazza is a towering figure in the world of Italian cuisine.
From her early beginnings in Borgomanero to her multi-Michelin-starred restaurant Al Sorriso, her culinary journey is as inspiring as the dishes she creates.
She may not be the most well-known Italian chef worldwide, and she may not have penned a plethora of cookbooks, but her talent and achievements are undeniable.
So, the next time you find yourself exploring the nuanced and delectable world of Italian cuisine, keep an eye out for recipes inspired by or directly from Luisa Marelli Valazza's incredible repertoire.
Exploring The Career Of Italian Chef Luisa Marelli Valazza (With Two Of Her Best Recipes)
Course: Other Recipes
Directions
Choose a recipe
Collect your ingredients
Prepare the dish
Enjoy.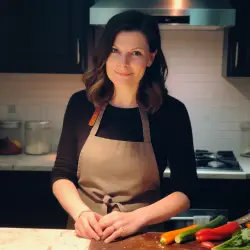 Latest posts by Barbara Hunt
(see all)