Get set to explore a world of gluten-free deliciousness with our curated list of 15 gluten-free side dishes. We're talking about dishes that'll have you craving veggies, swooning over salads, and redefining comfort food – all minus the gluten.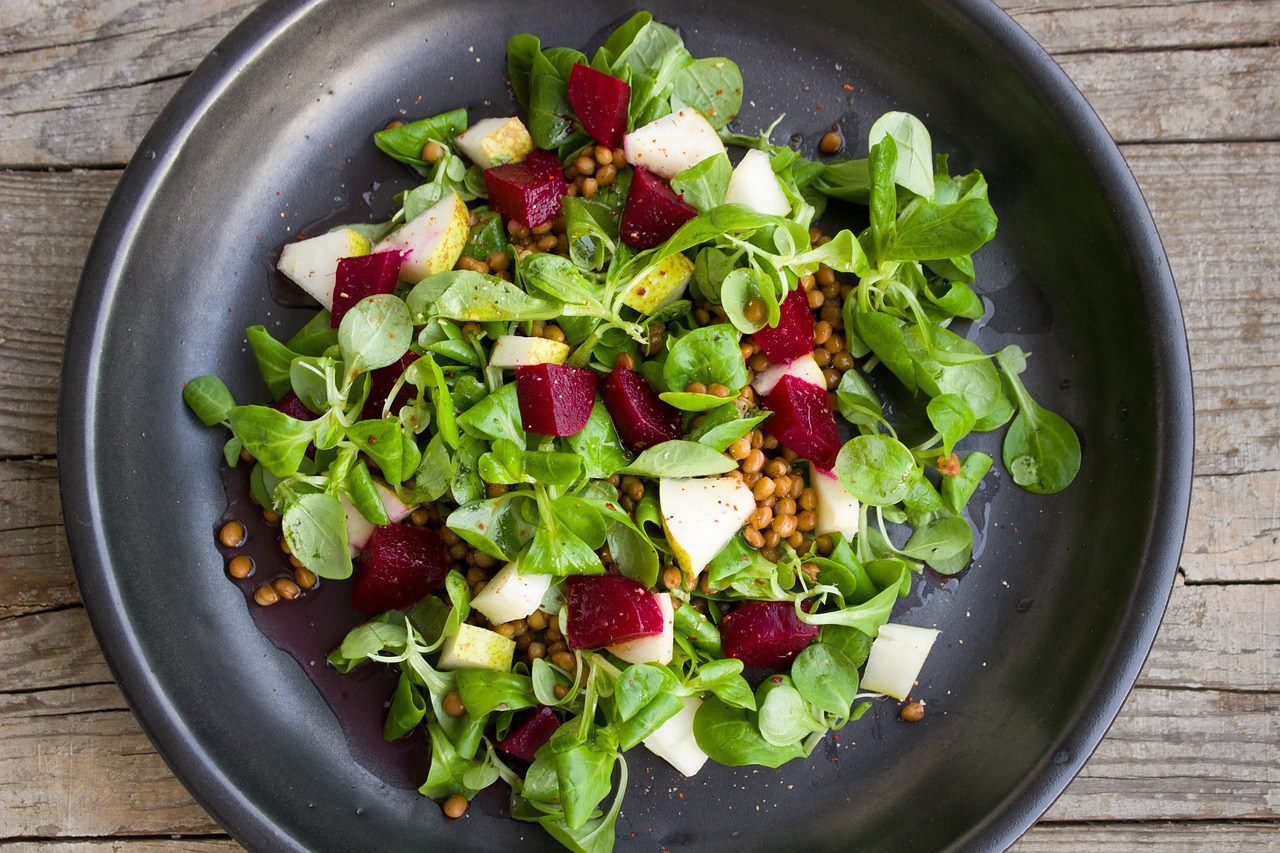 We present to you vibrant salads bursting with freshness, roasted veggies that are a warm hug for your taste buds, and creative grain-based dishes that bring a whole new twist to mealtime. 
Our handpicked recipes prove that gluten-free isn't just a diet, it's a culinary adventure waiting to be explored. 
Let's dive in together, where gluten-free isn't a restriction – it's a celebration of flavors, textures, and the joy of cooking something that's a treat for your tummy and soul. 
What could be more satisfying than a plate of classic vegetable fried rice? This side dish is a timeless delight that never fails to please. 
Cooking Tip: To make your vegetable fried rice even more enticing, use day-old cooked rice. The slightly drier texture prevents the rice from turning mushy during stir-frying. 
Pairs With: Serve this classic fried rice with grilled teriyaki chicken or tofu for a well-balanced meal.
Green beans are like the black dress of the culinary world – always in style and a timeless choice. Sauteed green beans with garlic bring a touch of simple elegance to your table. 
Cooking Tip: When sauteing green beans, keep the heat high and stir frequently to prevent them from becoming limp. The goal is to achieve a beautiful sear while maintaining the crunch. 
Pair With: Consider serving alongside grilled salmon for a healthy and flavorful combo.
Roasted vegetables are like a warm hug from Mother Nature. The flavors concentrate, the natural sugars caramelize, and you're left with a medley of goodness that's both nutritious and tasty. 
Cooking Tips: To achieve that perfect roasted texture, spread the vegetables out in a single layer on the baking sheet. Crowding them will cause them to steam instead of roast. 
Pairs With: These are a fantastic accompaniment to grilled meats like herb-marinated chicken or a juicy steak. They also work well in grain bowls or as a topping for salads.
Colcannon brings a taste of Ireland to your table, with its comforting blend of mashed potatoes and tender cabbage or kale. This gluten-free twist on a traditional dish maintains all the cozy nostalgia while catering to dietary needs. 
Cooking Tip: For the creamiest mashed potatoes, use starchy potatoes like Russets. When adding the cooked greens, make sure to squeeze out any excess water to prevent the colcannon from becoming too watery. 
Pairs With: This dish is a natural companion for hearty main dishes, especially roasted meats like lamb or beef.
Ina Garten knows her way around a kitchen, and her Cape Cod chopped salad is a testament to her culinary expertise. Topped with a zesty vinaigrette, it's a medley of flavors and textures that will have you craving more. 
Cooking Tip: When chopping ingredients for a salad, aim for uniform sizes. This ensures that each bite delivers a balanced combination of flavors. 
Pairs With: This vibrant chopped salad is a meal in itself, especially when paired with grilled shrimp or a flaky piece of baked salmon.
Another from Ina Garten, her balsamic roasted beet salad brings a touch of earthy elegance to your table. 
Cooking Tips: When roasting beets, wrap them individually in aluminum foil before placing them on a baking sheet. This helps them cook evenly and keeps their vibrant colors intact. 
Pairs With: This salad's complex flavors and textures make it a fantastic companion for grilled chicken or seared pork tenderloin.
Cheese and zucchini pupusas take your taste buds on a journey to Salvador with their scrumptious blend of gooey cheese and tender zucchini. 
Cooking Tip: When forming the pupusas, make sure to keep the filling well-containing within the masa dough to prevent any leaks during cooking. 
Pairs With: Pupusas are a perfect match for Latin American-inspired main dishes like carne asada or grilled chicken with chimichurri sauce.
When it comes to comfort food, Paula Deen's mac and cheese takes the crown. This Southern classic oozes with cheesy goodness, offering a warm and indulgent side dish that's impossible to resist. Simply replace the macaroni with your favorite gluten-free pasta.
Cooking Tips: To achieve the creamiest cheese sauce, use a combination of cheeses with varying meltability. Cheddar, Gouda, and Monterey Jack are great options. 
Pairs With: Try this with barbecue ribs, fried chicken, or even a simple roasted chicken for a homey and satisfying meal. 
Coleslaw is a quintessential side dish that offers a refreshing crunch to balance out the heartier main courses. This gluten-free version of the classic coleslaw brings the same crispness and tangy flavor you know and love. 
Cooking Tip: To keep your coleslaw extra crisp, prepare the dressing separately and toss it with the shredded vegetables just before serving. If you're looking to add a twist, consider mixing in some sliced apples or toasted nuts. 
Pairs With: Coleslaw is a fantastic accompaniment to grilled items like burgers, hot dogs, or barbecue pulled pork sandwiches.
Who says you have to miss out on bread just because you're going gluten-free? These soft pliable flatbreads are made using gluten-free flour and warm water, resulting in a versatile bread that's perfect for scooping up curries, stews, or dips. 
Cooking Tip: When cooking roti, use a hot, dry skillet to achieve those beautiful bubbles and golden spots. If the roti puffs up, gently press it with a spatula to release the air and ensure even cooking. 
Pairs With: Gluten-free roti is a wonderful companion for saucy main dishes like chicken tikka masala or vegetable curry. It's also a great option for creating wrap-style sandwiches.
For those following a vegan and gluten-free lifestyle, this bread is a plant-powered delight. Made with a combination of gluten-free flours and enriched with ingredients like flaxseeds, this bread offers a satisfying texture and hearty flavor. 
Cooking Tip: Gluten-free baking can be a bit tricky, so make sure to follow the recipe closely. When working with yeast, ensure that your liquid ingredients are at the right temperature for proper activation. 
Pairs With: Load it up with hummus, roasted veggies, and your choice of plant-based proteins for a satisfying meal.
When spring arrives, lemon asparagus makes a dazzling appearance on the dining table. This side dish adds a touch of elegance to any meal, with its bright flavors and eye-catching colors. 
Cooking Tip: Snap off the woody ends – they tend to be tough and fibrous. 
Pairs With: Lemon asparagus is a delightful companion for light and delicate dishes such as grilled fish filets, or seared scallops. 
Roasted red potatoes are a rustic and comforting side dish that pairs perfectly with a wide range of main courses. These potatoes are seasoned with herbs, drizzled with olive oil, and roasted until golden and crispy on the outside while remaining fluffy on the inside. 
Cooking Tip: You can leave the skin on for extra nutrients. Make sure to cut them into uniform sizes for even roasting. 
Pairs With: They're great alongside grilled meats like pork chops, roasted chicken, or even a vegetarian lentil stew.
When you're short on time but still want to enjoy a flavorful side dish, these instant pot carrots are a lifesaver. 
Cooking Tip: Baby carrots work well for this recipe, but you can also cut larger carrots into sticks or coins. 
Pairs With: They complement dishes such as grilled chicken, or pan-seared fish.
The natural sweetness of these potatoes is enhanced with a touch of butter or coconut oil and warm spices like cinnamon and nutmeg. 
Cooking Tip: To ensure smooth and creamy whipped sweet potatoes, make sure to thoroughly cook the potatoes until they're fork-tender. 
Pairs With: This recipe pairs fantastically with roasted poultry, such as turkey or roasted chicken.
Conclusion
From colorful salads to comforting roasted veggies, and the grain-based wonders in between, these dishes prove that gluten-free can be downright delicious. 
It's about celebrating the art of cooking, sharing meals with friends and family, and relishing every bite. Let your kitchen be a canvas where creativity meets nourishment, and where every meal is a reminder that great taste knows no boundaries. 
Frequently Asked Questions
Are Potatoes Gluten-Free?
Yes, potatoes are naturally gluten-free. Just be cautious when adding ingredients or processed potato products. 

Some packaged products, like potato chips or seasoned fries, might contain gluten-containing additives, so it's recommended to check the labels for gluten-free certifications or ingredient lists.

What Can I Replace Bread With For Sandwiches?
For gluten-free sandwiches, consider options like lettuce wraps, gluten-free wraps/tortillas, or using sliced vegetables as a base. You can also explore portobello mushrooms, sweet potato slices, or quinoa/rice cakes for a unique twist.
15 Simple Gluten Free Side Dishes
Course: Other Recipes, Recipes
Directions
Pick a recipe from above
Click the recipe name and visit the website
Collect the ingredients and the food
Enjoy – don't forget to leave a review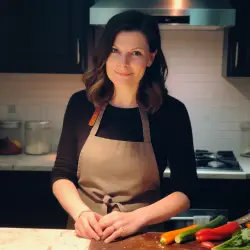 Latest posts by Barbara Hunt
(see all)