Lentils are an age-old staple known for their versatility and nutritional benefits.
They are packed with protein, fiber, and a range of essential nutrients, making them a great addition to any meal.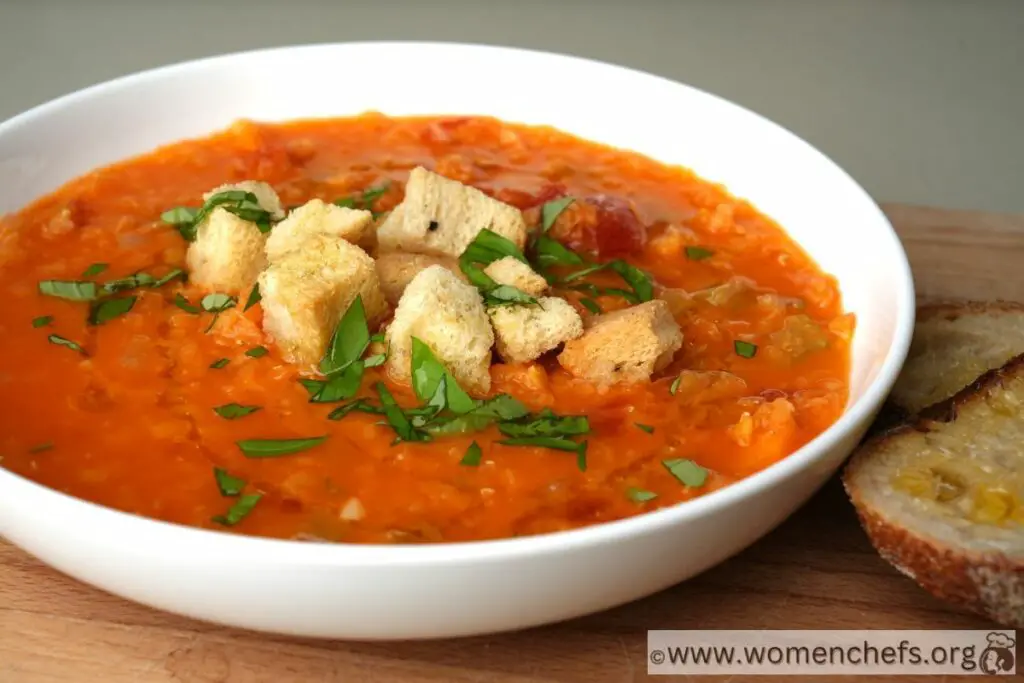 While often considered a main course ingredient, lentils can make exquisite side dishes that can accompany a variety of proteins and vegetables.
In this article, we'll explore a selection of delicious lentil side dishes to help you find the perfect match for your meal.
Quick And Easy
Kicking it off with some quick and easy recipes that will take you no time at all to make:
A Simple Lentil Salad can be an excellent choice when time is of the essence.
Cooked green lentils provide a substantial base, which is invigorated by the fresh crunch of diced cucumber and the sweet burst of cherry tomatoes.
A quick lemon vinaigrette binds these elements together in a dish that's as fast to prepare as it is delightful to eat.
The great thing about this recipe is you can add as many or as little salad veggies as you like.
Oh, you know we love a one-pot recipe – and this one is easy and tasty.
When simplicity is the ultimate sophistication, lentils, and rice is a dish that comes to the rescue.
This no-fuss side combines cooked lentils and rice seasoned with butter, broth, and parsley.
Serve with a fresh and crunchy green onion chopped on top.
The result is a filling, nutritious, and comforting accompaniment to any main course.
A straightforward yet flavorful option, red lentils are cooked until tender and flavored with a mix of spices, making it a versatile side dish that can complement a wide array of main courses.
This particular recipe calls for a lovely blend of garlic, ginger, jalapenos, cumin, and lemon.
Fewest Ingredients
Let's dive into some lentil side dishes that only require a handful of ingredients:
When the pantry is running low, or when you're in the mood for something straightforward yet flavorful, garlic lentils can fill the gap.
This dish involves sautéing cooked lentils in olive oil infused with minced garlic.
The result is a fragrant and surprisingly complex dish that requires minimal ingredients.
An innovative take on the more traditional potato mash, Lentil Mash is as simple as cooking lentils until they are soft enough to be mashed with a fork.
You can add a touch of butter, along with salt and pepper, to create a smooth, rich texture, offering a comforting side dish with minimal ingredients.
This recipe also recommends onion and garlic powder, which can add a delightful flavor kick.
Classic Choices
If you're looking for a classic lentil side dish, we've got some delights for you below:
Taking a culinary trip to France, the French Lentil Salad is an elegant side dish that pairs particularly well with grilled meats or roasted vegetables.
A dressing made from Dijon mustard, lemon juice, and honey coats cooked lentils, which are further enlivened by bay, thyme, and garlic.
Serve with a soft cheese such as feta or goat cheese.
Although often considered a main course, Lentil Soup can easily be served in smaller portions as a warm and inviting side dish.
Perfect for colder months, this simple soup uses basic ingredients like lentils, carrots, onions, herbs, and spices for seasoning.
In the unlikely event you have leftovers, pop them in the refrigerator for lunch the next day or freeze a portion for another time.
Looking for more inspiration? Take a look at Ina Garten's lentil soup recipes.
Health-Conscious Options
Lentils are a super healthy option, but we have some side dish recipes below that should tick all of your boxes:
For those keeping an eye on nutrition, this spiced lentil and quinoa salad offers a power-packed option.
Lentils and quinoa, both high in fiber and protein, serve as the base.
A vibrant mix of fresh green onions, dried berries, and almonds adds a delightful texture, while a spicy homemade broth provides a burst of flavor.
This refreshing side combines cooked lentils with creamy avocado chunks, tomatoes, and a light vinaigrette.
It's a fiber-rich and nutrient-dense option that pairs well with lighter proteins like grilled chicken or fish.
This dish combines the nutritional benefits of beluga lentils, named for their resemblance to beluga caviar, with the crunch and fiber of root vegetables like carrots and beets.
Tossed in a light vinaigrette, this slaw offers a refreshing and healthy side option that pairs wonderfully with lean proteins.
It's not just good for you; it's a feast for the eyes with its vibrant colors and varied textures.
This vibrant and nutritious salad brings together the heartiness of lentils with the natural sweetness and nutrients of squash.
Tossed with a light and flavorful vinaigrette and a helping of arugula and cranberries, this salad is both filling and low in calories.
It's a perfect option for those looking for a health-conscious side dish that doesn't skimp on flavor.
This salad combines earthy beets, hearty lentils, and crunchy celeriac, all elevated by the nutty richness of hazelnuts.
A perfect choice for a light yet satisfying side dish, it not only offers a symphony of flavors but also a multitude of nutrients.
It's a health-conscious pick that brings color and nutrition to your plate.
International Flavors
To bring a taste of different cultures to your table, try one of these delicious lentil side dishes:
For those looking to indulge in a rich, creamy experience, Dal Makhani is a must-try.
Originating from North India, this dish combines black lentils and kidney beans cooked to perfection, then enriched with generous amounts of butter and cream.
The result is a luxuriously smooth dish that serves as an opulent accompaniment to a variety of main courses.
If you're in the mood for Middle Eastern zest, consider Tabbouleh with Lentils.
This dish replaces the traditional bulgur wheat with cooked lentils, making it a gluten-free option.
It features the vibrant flavors of fresh parsley and mint, chopped tomatoes, and a tangy lemon dressing, creating a burst of freshness with each bite.
This hearty dish offers a rustic blend of lentils simmered with tomatoes, carrots, and aromatic herbs.
Lentil Ragout provides a cozy, filling side dish that pairs well with various proteins, especially grilled meats and fish.
For a touch of French cuisine, opt for these delicate lentils cooked with minced garlic and fresh thyme.
The result is a subtly flavored dish that works beautifully with roasted meats or grilled fish.
These stuffed grape leaves bring a Middle Eastern flair to the table, offering a blend of rice and lentils seasoned with aromatic spices.
Given their small, bite-sized nature, they make a versatile addition to a variety of meals, especially when served alongside a main protein like grilled chicken or fish.
Versatile And Creative
If you're looking for a lentil side dish that will tantalize your taste buds or wow your guests, why not try one of the recipes below?
Take your lentils on a culinary adventure with these savory fritters.
Made with grated zucchini, onions, and cooked lentils, these fritters are pan-fried to golden perfection and served with fish and a tangy lemony yogurt sauce.
Are you a zucchini fan? Take a look at these side dishes for more inspiration.
In this dish, lentils and rice come together in a delightful combination, accentuated by the sweetness of caramelized onions and the tangy zing of lemon.
It's a versatile side that pairs well with almost any main dish.
In Summary
Lentils offer a world of possibilities when it comes to side dishes.
Whether you are short on time, ingredients, or simply looking for something new and exciting, there's a lentil side dish to meet your needs.
This versatile legume can fit into various cuisines and dietary preferences, making it an essential component in the modern kitchen.
Sample some of these sides with your next fish dish or with meat – we like these with salmon, chicken, or lamb.
Frequently Asked Questions
What goes well with lentils?
Lentils pair well with a variety of flavors and ingredients, including herbs like rosemary and thyme, vegetables like carrots and onions, and proteins such as chicken, pork, and fish.

They are also complemented by spices like cumin, coriander, and turmeric.
What's the healthiest way to eat lentils?
The healthiest way to eat lentils is to cook them without adding excessive fats or salt.

Steaming or boiling are good methods. Pairing them with vegetables and lean proteins can make for a balanced meal.
Are lentils a protein or a carb?
Lentils are primarily considered a good source of plant-based protein, but they also contain carbohydrates.

A 1-cup serving of cooked lentils provides about 18 grams of protein and 40 grams of carbohydrates, along with a good amount of fiber and other nutrients.
19 Tasty And Healthy Lentil Side Dishes
Course: Other Recipes
Directions
Choose a lentil side dish from above
Gather your ingredients
Prepare your dish
Enjoy.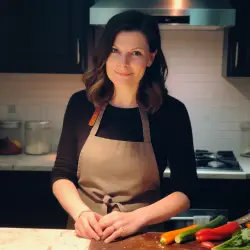 Latest posts by Barbara Hunt
(see all)