Get ready to take your BBQ chicken game up a notch with our curated list of BBQ chicken side dishes.
We all know the star of the show is the juicy grilled chicken, but let's not forget the fantastic supporting cast – tasty side dishes!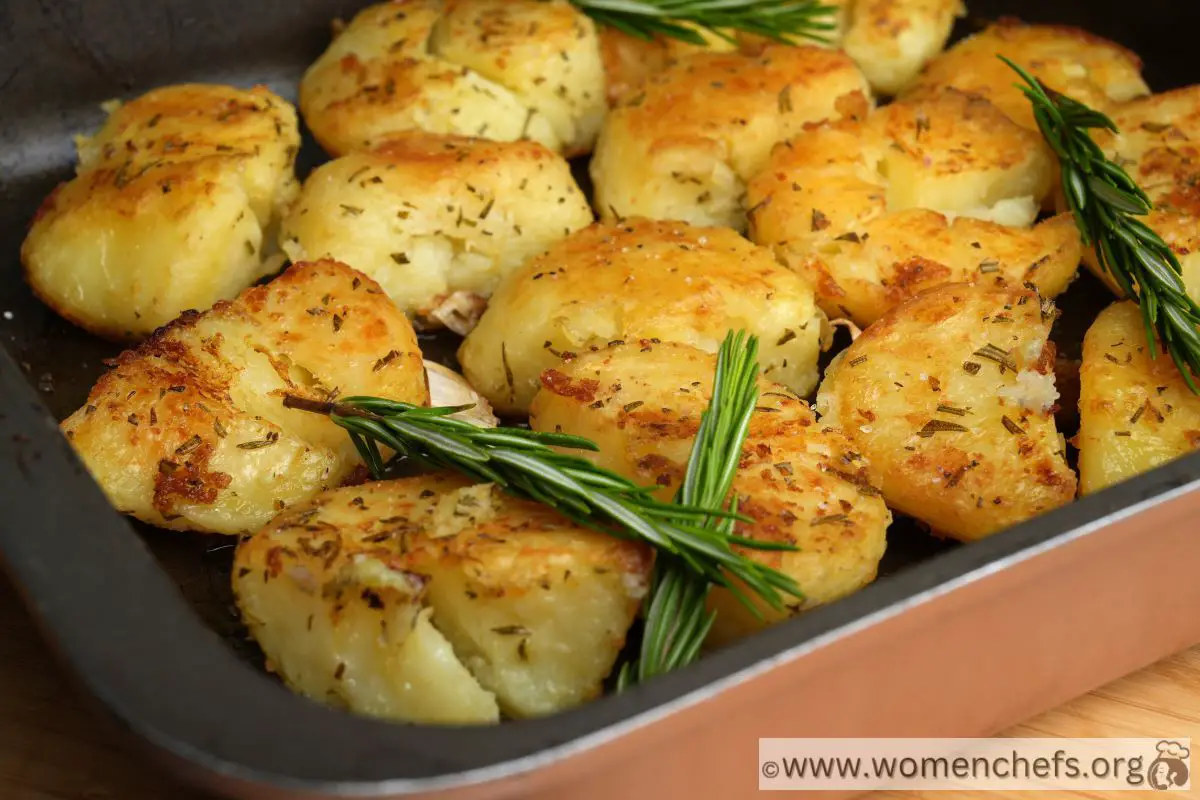 It's picture perfect: your grill is working its magic with the BBQ chicken, and right there, a parade of irresistible side dishes is getting ready to join the flavor fiesta. 
Creamy coleslaw, buttery corn on the cob, and heavenly baked beans – they're not just side dishes, they're the co-stars that make your BBQ chicken truly shine. 
Whether you're firing up the frill for a backyard bash or just craving some serious comfort food, our handpicked selection of 15 BBQ chicken side dishes has something for every plate. 
So, get the invites at the ready while we dive into a world of flavors that'll make your barbecue gatherings the stuff of legends! 
If you're looking for a classic coleslaw recipe that's just like your grandma used to make, then Paula Deen's coleslaw recipe is the one for you. 
This recipe brings together that perfect balance of creamy and tangy, making it a great side dish for picnics, barbecues, or just a casual dinner at home. 
Cooking Tip: Make sure to finely shred the cabbage and carrots. This ensures that each bite is a balanced mix of flavors and textures, without any overwhelming chunks. 
Pairs With: This is a fantastic side dish for grilled BBQ chicken or pulled pork sandwiches.
Mac and cheese enthusiasts, rejoice! Ina Garten's mac and cheese is here to satisfy your cheesy cravings. This recipe is all about comfort, and trust me, you won't be able to resist its gooey, creamy goodness. 
Cooking Tip: Don't overcook your pasta. You want it to be slightly undercooked before mixing it with the cheese sauce. It will continue to cook in the oven, and you'll end up with perfectly tender pasta in the final dish.
Homemade cornbread is a staple that brings warmth to any meal. Whether you're having a barbecue or a cozy dinner at home, this cornbread is a must-try. 
Cooking Tip: Be sure not to overmix the batter – a few lumps are totally fine and will make your cornbread even more tender.
Crispy on the outside, tender on the inside – that's the magic of baked potato wedges. Seasoned to perfection with your favorite spices, these wedges are the ultimate comfort food. 
Cooking Tip: For that irresistible crunch, make sure to evenly coat the potato wedges with olive oil and your chosen seasonings.
Sweet, charred, and buttery, oven-roasted corn on the cob brings a burst of summer to your BBQ spread. 
Cooking Tip: Peel back the husks, remove the silk, and brush the corn with melted butter or olive oil. Season with salt and pepper before wrapping the husks. 
This zesty potato salad, inspired by the flavors of Italy, combines tender potatoes with tangy vinaigrette, fresh herbs, and olives. 
Cooking Tip: Boil the potatoes until fork tender, then toss them with a flavorful dressing made from olive oil, red wine vinegar, Dijon mustard, minced garlic, and chopped fresh herbs like basil, parsley, and oregano.
Crispy, golden-brown, and oh-so-satisfying, fried okra is a Southern classic that adds a delightful crunch to your BBQ feast. 
Cooking Tips: Dredge okra slices in a seasoned cornmeal or flour mixture before frying until they're crispy and delicious. Drain on paper towels to remove excess oil.
Looking for a healthy protein-packed side dish? Quinoa salad is the answer. Packed with colorful vegetables, herbs, and a tangy dressing, it's as nutritious as it is delicious.
Cooking Tip: Once the quinoa is cooked, fluff it with a fork and let it cool before assembling the salad. This prevents it from becoming mushy. Feel free to customize your salad with your favorite vegetables, herbs, and nuts.
Get ready for a flavor explosion! These roasted potatoes are coated in a mixture of parmesan cheese and garlic, resulting in a side dish that's both crispy and bursting with savory goodness. 
The parmesan brings a rich umami flavor, while the garlic adds a gentle kick of warmth.
Cooking Tip: Arrange the potatoes in a single layer on the baking sheet to allow for even roasting and browning.
Satisfy your craving for fries with a healthier twist. Oven-baked sweet potato fries are crispy on the outside, tender on the inside, and extremely addictive. 
Oven-baked sweet potato fries are the perfect blend of sweet and savory. The natural sweetness of the sweet potatoes pairs beautifully with a sprinkle of salt and your favorite seasonings. 
Cooking Tip: Toss the sweet potato fries with a touch of olive oil to help them crisp up in the oven.
Bright, colorful, and brimming with Mediterranean flavors, this bean salad is a refreshing addition to any BBQ spread. Packed with protein and fiber, it's a healthy choice that doesn't skimp on taste. 
Cooking Tip: Allow the salad to chill in the refrigerator for at least an hour before serving. This allows the flavors to meld and develop. 
Say goodbye to bland coleslaw! Rainbow coleslaw is a burst of color and flavors, featuring a mix of crunch vegetables and a creamy dressing that'll make your taste buds dance. 
The combination of crisp cabbage, carrots, and other veggies is balanced by a creamy tangy dressing.
Cooking Tip: Mix the dressing separately and fold it into the coleslaw just before serving to maintain the crunchiness of the veggies.
When tomatoes are in their prime, there's no better way to showcase their flavors than with a fresh tomato salad. This simple yet elegant side dish lets the juicy, ripe tomatoes shine.
Fresh tomato salad is all about simplicity and the pure essence of ripe tomatoes. The combination of juicy, sweet, and slightly acidic flavors is a true summer delight. 
Cooking Tip: Improve the flavors with a drizzle of high-quality olive oil, a sprinkle of salt, and a scattering of fresh herbs like basil or parsley.
Spice up your BBQ feast with a side of authentic Mexican rice. This flavorful rice dish is infused with tomato, onions, and spices, creating a savory and aromatic accompaniment to your grilled chicken. 
Cooking Tip: Toast the rice in a bit of oil before adding the liquid. This step enhances the nuttiness of the rice and adds depth to the flavor. Let the rice steam for a few minutes after cooking to ensure each grain is separate and fluffy.
These garlic butter mushrooms are like little flavor bombs on your plate. Sauteed to perfection with fragrant garlic and rich butter, they're an irresistible side that pairs beautifully with grilled chicken.
Cooking Tip: Use a mix of mushrooms for different textures and flavors. Cremini, button, and shiitake mushrooms all work well. Don't overcrowd the pan while sauteing. This ensures that the mushrooms cook evenly and develop a nice golden-brown color.
Conclusion
That's a wrap on our mouthwatering exploration through these BBQ chicken side dishes. We can all agree that these side dishes have the magical ability to turn any barbecue into an epic feast. 
From the zingy coleslaw to the melt-in-your-mouth corn on the cob – they're the unsung heroes of the grill. So, go ahead and fire up that grill, whip up these sides, and let the good times roll. 
Frequently Asked Questions
What Vegetables Go Well With BBQ Chicken? 
reat vegetable choices to pair with BBQ chicken include corn on the cob for sweetness, bell peppers for color, red onions for additional sweetness, and asparagus for earthiness. Mix and match some of these to complement the charred flavor of your BBQ chicken.
How Long Should You BBQ Chicken?
Grilling times for BBQ chicken vary based on factors like cut and grill temperature. Boneless chicken breasts take 6-8 mins per side, bone-in pieces around 20-30 mins per side, and whole chicken about 1-1.5 hours, aiming for 165°F (75°C) internal temperature. A meat thermometer ensures proper cooking.
15 Amazing BBQ Chicken Side Dishes
Course: Other Recipes, Recipes
Directions
Pick a recipe from above
Click the recipe name and visit the website
Collect the ingredients and the food
Enjoy – don't forget to leave a review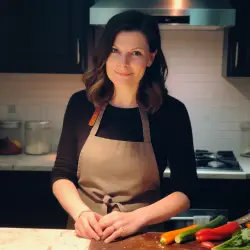 Latest posts by Barbara Hunt
(see all)