Indian food is one of the most popular cuisines out there, but sometimes it can be difficult to find ways to enjoy the flavors whilst still eating vegan.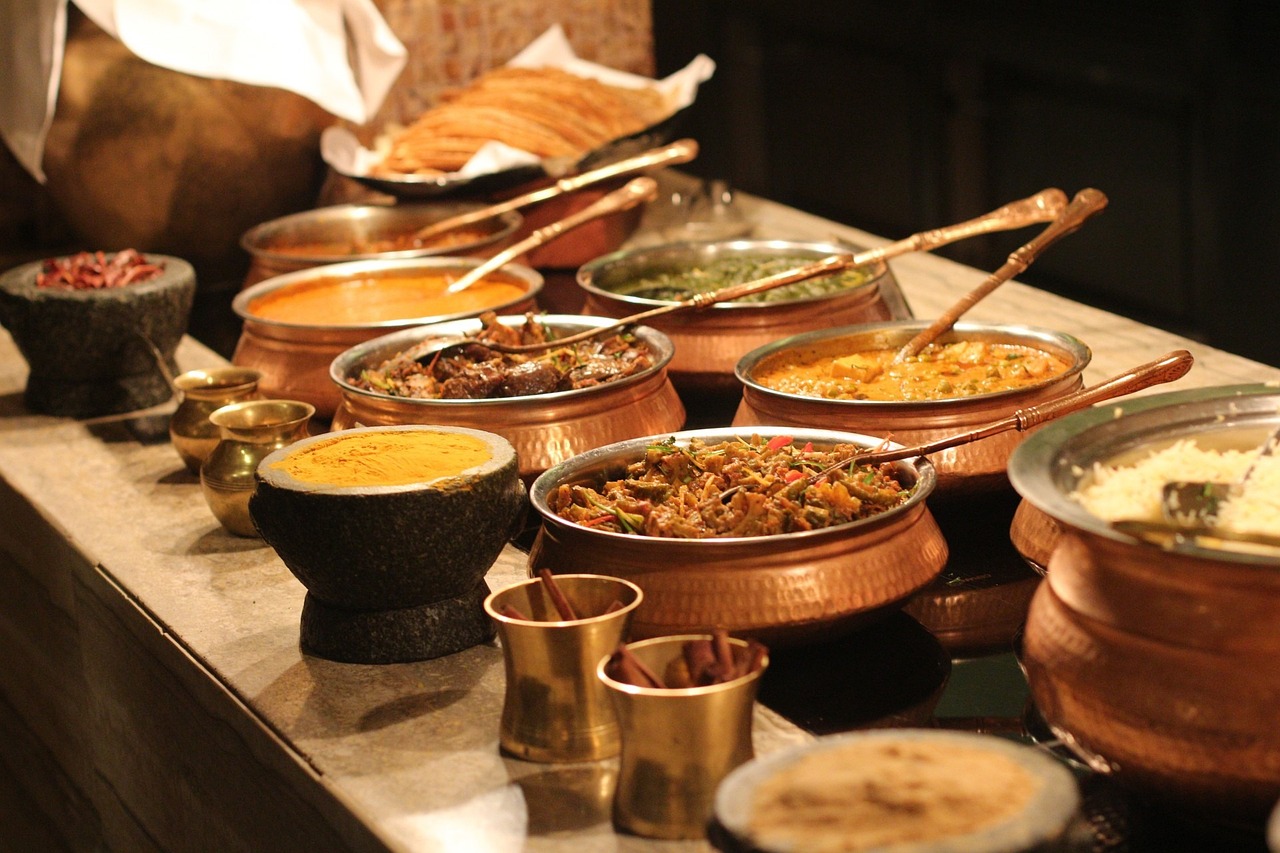 Luckily, there are a lot of people out there creating fantastic recipes that everyone can enjoy, whether you're vegan or not. In fact, our favorite dishes on this list are the ones that you could serve to vegans and non-vegans alike without anyone batting an eyelid. 
Without further delay, here are 15 of our favorite easy vegan Indian recipes that you should be adding to your repertoire for busy weekday nights and special occasions. 
Aloo Gobi is a traditional Indian dish that translates to Potato and Cauliflower. Though this is a dry curry – meaning that it is generally served without sauce or gravy, you can find some great aloo gobi sauces if you prefer. 
We love how simple and filling this dish is, it's satisfying without having to spend ages in the kitchen. In fact, this meal comes together in just under an hour. 
A masala is easily one of our favorite Indian sauces, which is one of the reasons that we love this recipe so much. 
It brings out all of the delicious flavors of Indian food without any animal by-products. The protein in this dish comes from canned chickpeas, which give the dish a delicious creamy texture that contrasts with the spiciness perfectly. 
This amazing (and amazingly simple) side dish is a great addition to any table. With just onions, tomatoes, cucumber, and a decent helping of Indian spices, you can create a refreshing salad to go alongside any of these other main meals. 
Or, add some chickpeas or lentils and enjoy this salad as a great lunch. 
Speaking of lentils, this next recipe is one of our favorites. We're big fans of sweet potato because of the sweet creaminess that it adds to a dish. 
Something that we love about the recipe is how jam-packed with nutrients it is. The lentils add a great amount of protein, which can sometimes be difficult to get enough of when you're on a vegan diet. 
On a hot summer's day, the last thing that you want is to try and eat a large, hot meal. That's why moong dal chaat is a fantastic addition to your summer menu. 
Whether you're looking for a light bite or a full evening meal, this yellow lentil salad has you covered. 
This dish is sweet and salty at the same time and is as much a feast for the eyes as well as the stomach. 
If you need a meal that's going to satisfy you without taking up too much valuable summer garden time, then you need to try out this recipe. 
If you need a meal that's going to have you covered as far as your protein intake goes, then you should check out this roti recipe with spinach. Roti is an Indian flatbread that is perfect with a variety of different meals. 
Whilst a homemade roti is already pretty healthy, this author has improved upon it by adding spinach and Brussels sprouts to make it absolutely packed with protein. 
Now how can you make something that looks exactly like an omelet without any eggs? You make a besan chilla.
This is a traditional recipe for an eggless pancake that is made with either chickpea flour or besan (which is another kind of flour). 
This recipe is low in fat and high in protein because of the chickpea flour. Another thing that makes it super nutritious is the inclusion of other healthy ingredients such as green onions and chili peppers. 
We can't believe that we made it 8 entries into this article before we mentioned Dahl. This brown lentil dahl, also known as sabut masoor di dahl, is an earthy dish with a well-rounded and nutty flavor profile. 
Though it's not the most aesthetically pleasing dish, you'll be too enamored with the smell and taste to worry about that. 
Our favorite thing about this dish is how easily it all comes together, and the fact that it can be made in a pressure cooker (if you have one) which simplifies the process even further. 
For another super simple side dish that's sure to elevate any meal, you need to check out these simply spiced seasonal vegetables. 
We love how this dish comes together whilst still maintaining an incredible flavor. The only thing to note in this recipe is that it states you need to sautee the veggies in butter, but it is simple enough to substitute in whatever alternative you use for butter instead. 
This next recipe is one of our favorites and comes in the form of a savory cake made again from chickpea flour. The meal comes from the Indian state of Gujarat and is typically served as a breakfast or as a midday snack. 
We recommend making a pretty big batch because once you've had one, you'll find yourself coming back for more. 
This fluffy cake is so tasty, but the best thing is that it doesn't need to ferment like a lot of other bread-type foods, which means that it can be made from scratch in about 20 minutes. 
Sabudana Khichdi is another meal that is typically served for breakfast, though nothing is stopping you from eating it at lunch or dinner. 
This meal is made with tapioca pearls (or sago) and potatoes, and don't forget the generous helping of herbs and spices. 
This means that the meal is naturally gluten-free and vegan, but your friends will hardly be able to tell thanks to how flavorful the meal is. 
Curried potatoes are some of our favorite foods to create because of how easy they are to put together and how delicious they are. Serve these potatoes over fried or boiled rice and say hello to your new go-to meal for busy weekday nights. 
We've moved on from easy recipes to a dish that claims to be no effort – Sounds great to us.
The easier a meal is to put together, the more likely we're going to be able to consistently make it for busy dinner times. Keeping an easy meal on hand is one of the best ways to ensure that dinner time always goes smoothly, even with kids. 
If you remember from our aloo gobi recipe at the top, aloo simply means potato. And in this recipe, palak means a spinach curry. So we can figure out that this meal is a potato and spinach curry. 
Our favorite thing about this recipe is the sheer amount of spinach that it uses. Not only does that mean that you're getting a lot of nutrients, but it's also a great use of those big bags of spinach we usually buy but can never get through before they turn to mush in the refrigerator. 
Even celebrity chefs like Rachael Ray are in on making delicious Indian-style vegan food. We love these pea fritters as a side dish for an Indian banquet. They feel similar to something that you might get from an Indian take-out place, whilst also having the charm of home-cooked meals. Rachael Ray really smashes it out of the park with this dish. 
Final Thoughts
Did you know that over a quarter of people living in India follow a strict meat-free diet? 24% are vegetarian, and a whopping 9% are vegan. This is one of the reasons why finding vegan Indian food is easier than other cuisines. 
Our favorite thing about these recipes is how authentically Indian they feel. The spices and other flavors add so much to the dish, but the best part is definitely how the lentils and vegetables pack the recipes with so much protein that you won't miss the meat at all. 
Frequently Asked Questions
What Percentage Of India Is Vegan?
An estimated 9% of the Indian population is Vegan. 24% are thought to be vegetarian, and 8% are pescatarian.
Why Are So Many Indians Vegetarian?
The main reason that so many people in India are vegan or vegetarian is to do with Hinduism, which often praises vegetarianism. Islam is another very common religion in India, which has restrictions regarding the consumption of pork. 

In India, the cow is often considered a sacred animal, which is one reason why a lot of people there avoid eating beef. Altogether, this creates a culture where respect for animals, and in turn vegetarianism, is celebrated. Making vegan food more accessible
15 Easy Vegan Indian Recipes Everyone Needs To Know
Course: Other Recipes, Recipes
Directions
Pick a recipe from above
Click the recipe name and visit the website
Collect the ingredients and the food
Enjoy – don't forget to leave a review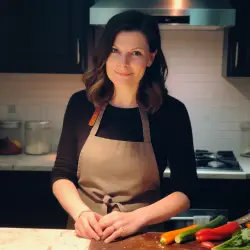 Latest posts by Barbara Hunt
(see all)